Pet Photos with Santa at Sylvia Park
Book your four-legged friend in for a date with Santa Claws this festive season.
Just because you haven't got an actual kid, doesn't mean you have to miss out on that time-honoured tradition of taking some festive shopping centre snaps with the jolly man himself. Auckland's Sylvia Park Shopping Centre has employed a crew of expert pup-arazzi to once again offer Christmas-themed pet photography shoots. Yes – your fur baby can get a family paw-trait with Santa Claus.
From Saturday, November 26 until Sunday, December 18, Sylvia Park will be offering an extended-hour festive photography series, so you can bring your pet in nice and early before the hustle and bustle of Christmas shopping kicks off. There will be sessions running Saturdays and Sundays from 7am–8am or 9am until Christmas, and the mall has just added some Monday and Tuesday sessions for those who can't make it on the weekend.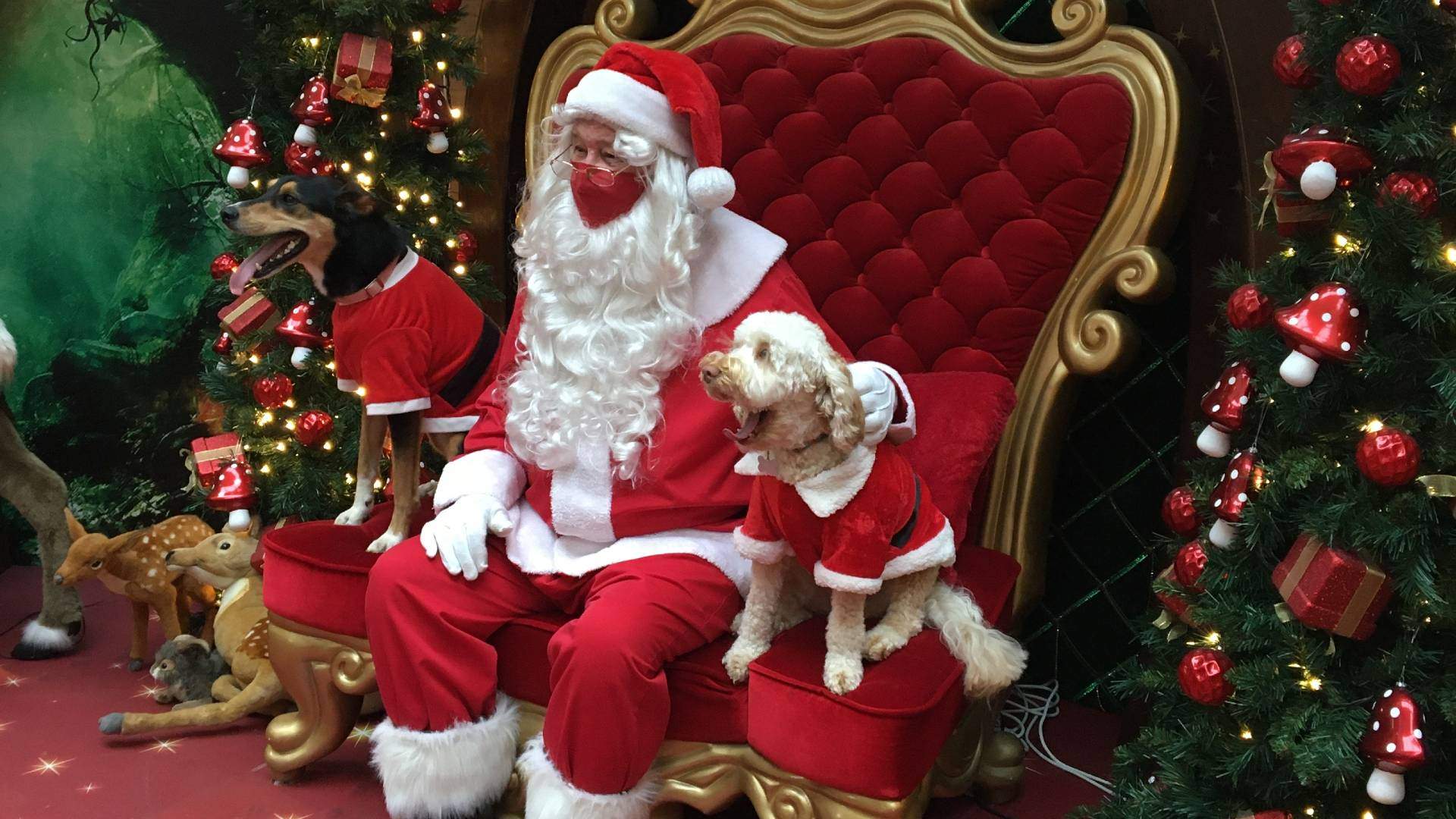 Unfortunately, not quite all creatures great and small are allowed — dogs, cats, rabbits and guinea pigs can book in at most centres, but you'll have to leave the arachnids or snakes at home — as well as anything weighing in over 50kg. And please make sure they're on a lead or in a cage — we don't want any escapees.
If you're heading along, park on the ground floor in carpark two, round the back of the centre (near the train station). Ambassadors will be on hand to assist you and your pets into the mall one at a time, so nobody gets too skittish (we're looking at you, owners). Bookings are essential — you can find out all the details here.
And yes — adorable costumes are firmly encouraged.