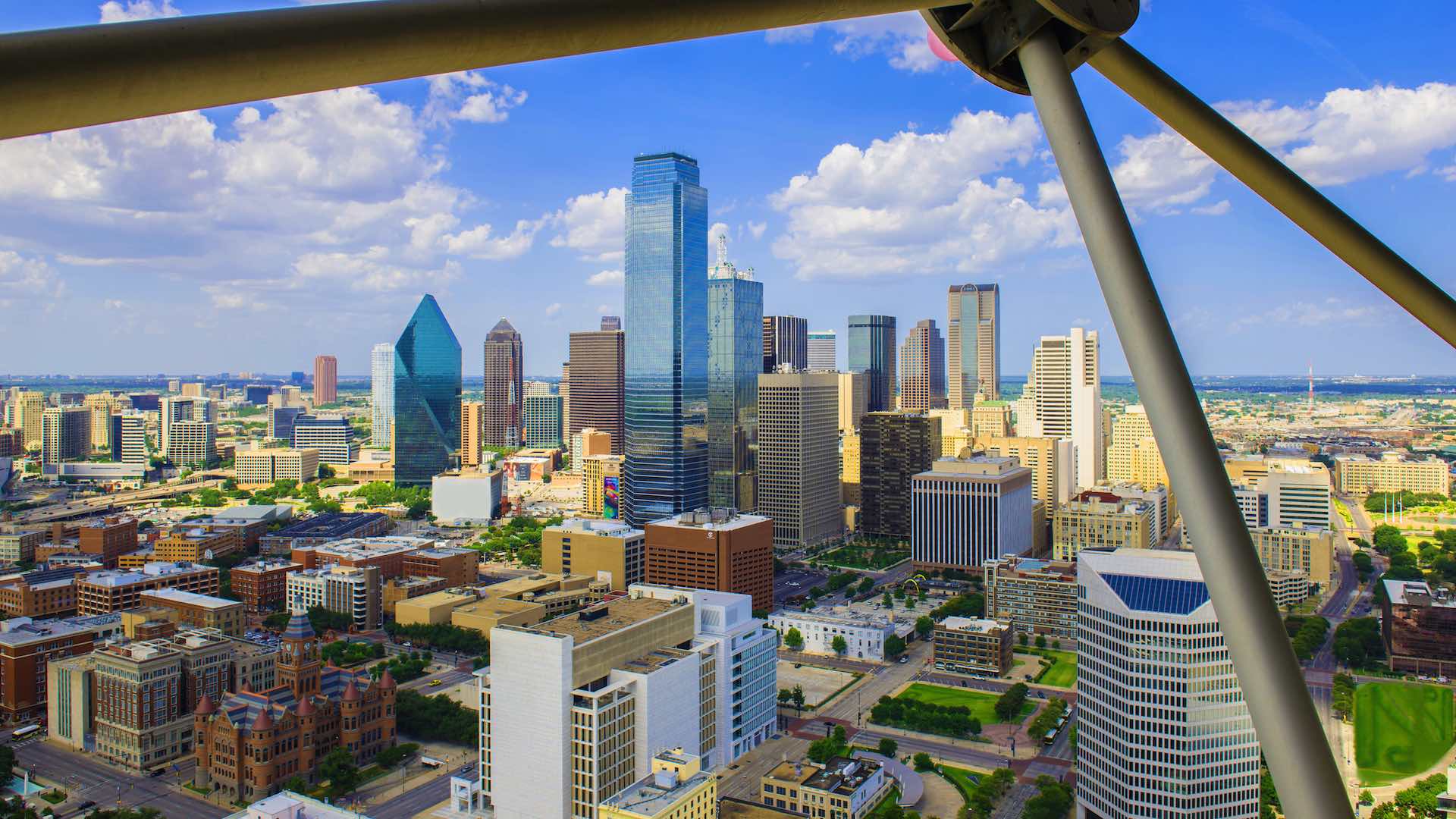 Where the West Begins:
How to Tour the Texas Metropolises of Dallas and Fort Worth
The international airport hub of Dallas–Fort Worth makes this the ideal starting point for any Texas adventure.
When looking at a map of the United States, there's an awful lot to take in. To the south is a huge slice of state, a state full of people and personality: the lone star state of Texas. The massive urban 'metroplex' of Dallas–Fort Worth is one of the US' largest international airport hubs, making it the ideal place to begin your Texas experience. We've joined forces with Travel Texas to find out how to do it justice.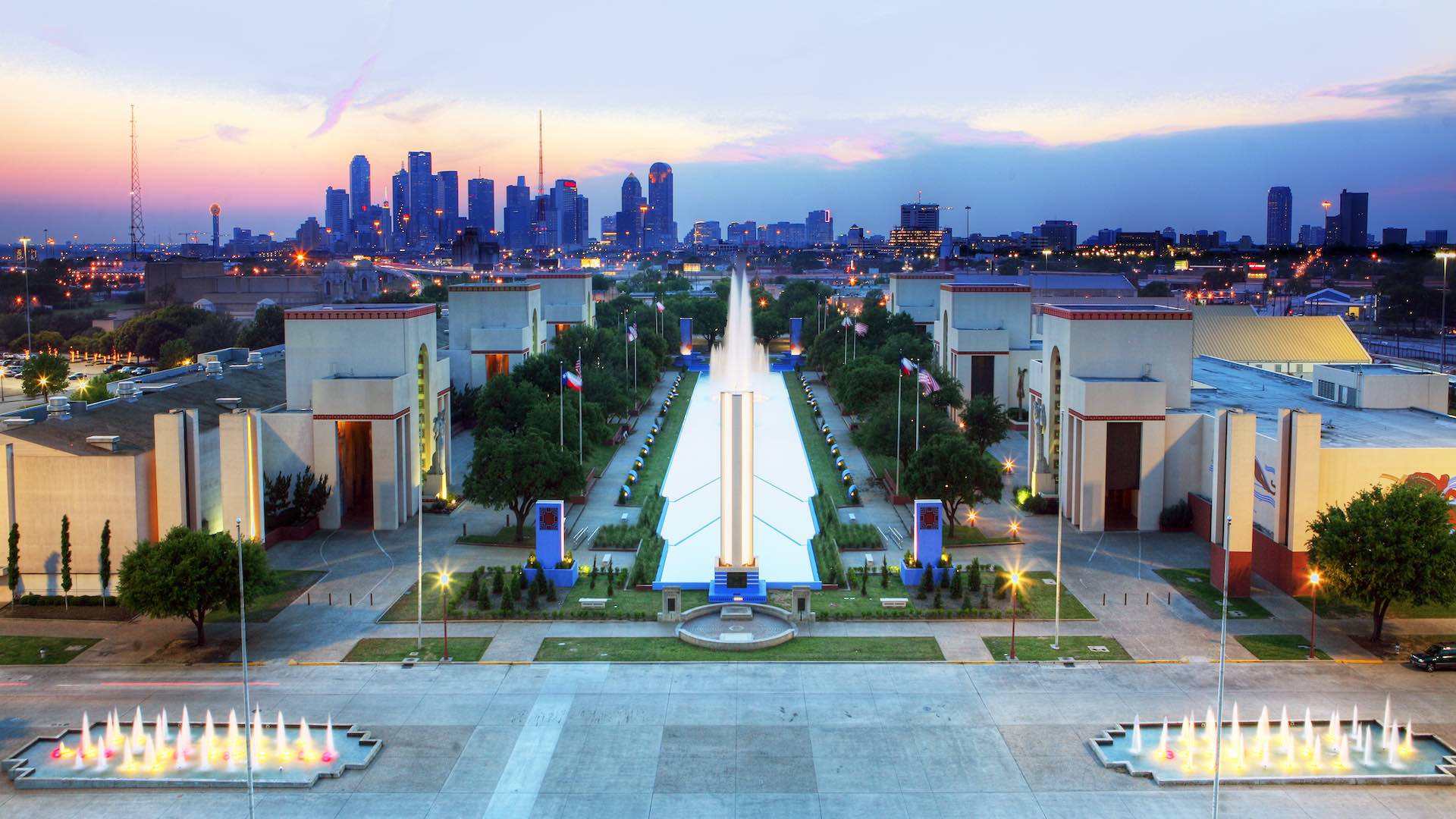 Art, Culture and Cowboys:
This is Dallas
THE ARTS
Art and culture tours offer almost everything you need to know about a destination. So a visit to the Dallas Arts District is a must on our adventure. This Downtown Dallas neighbourhood is a collection of galleries, theatres and museums galore. Spread across 20 blocks are attractions like the Dallas Museum of Art, a gallery with over 22,000 pieces in its collection, and the Nasher Sculpture Centre — a two-acre collection of sculptures that are the envy of curators the world over.
Nearby is the outdoor hotspot Klyde Warren Park, a slice of green in the metropolis that boasts daily offers like yoga, outdoor performances and a daily food truck lunch. An indoor alternative for a similar variety of entertainment is the AT&T Performing Arts Centre, a standout live venue that plays host to all kinds of music, film and stage events.
THE CULTURE
Now it's time for a healthy dose of culture — but not the curated, classy culture you find in a gallery or museum. We mean the cutting-edge street culture in the neighbourhood of Deep Ellum. Originally constructed as an industrial district in the early 20th century, the area was overtaken by a new buzz of entertainment and the need for a good night out in the 1990s.
Nowadays it's home to some of the most popular venues in the city, ranging from historic live music venues to trendy bars and clubs. Sons of Hermann Hall is a historic staple, a bar/music venue that's been bringing the vibes since 1911. On the contemporary edge of the area is Brick & Bones, a delicious eatery that specialises in the winning combo of fried chicken and cocktails.
THE COWBOYS
Texans love their sports, and one of the biggest teams in the American National Football League (NFL) is the Dallas Cowboys. The Cowboys are a great team to back, with eight appearances and five wins at the legendary Superbowl, and one of the most valuable sports teams in the world with their 2018 price of five billion USD. Their home stadium is AT&T Stadium, which sits halfway between Dallas and Fort Worth (and is one of the largest domed structures in the world).
Obviously, the best time to visit would be during the NFL season, which typically runs from September to February. Then you can experience an actual game, plus cultural habits like 'tailgating', AKA hosting a small social gathering around the open tailgate of a vehicle, which is permitted in certain areas of the carparks for up to five hours ahead of kickoff. Outside of the season, you can take guided tours of the stadium and its many features and attractions.
THE FOOD
The many dining choices in Dallas can be a lot to take in, and there are far too many picks for us to recommend here. So instead, take a local lens with a food tour operated by an experienced local guide, who can show you the best flavours around. There are plenty of options to choose from, so let's use this tour as an example.
This is a two-hour exploration of the Dallas foodie scene, so prepare your tastebuds for a lot of flavours in a short-ish window of time. The stops include dessert shop Kokopelli Sweets and a taste of its Mexican sorbet and hot chocolate, Y.O Ranch Steakhouse and its chilli, RJ Mexican Cuisine for authentic tacos and Ellen's for delicious deep-fried delights.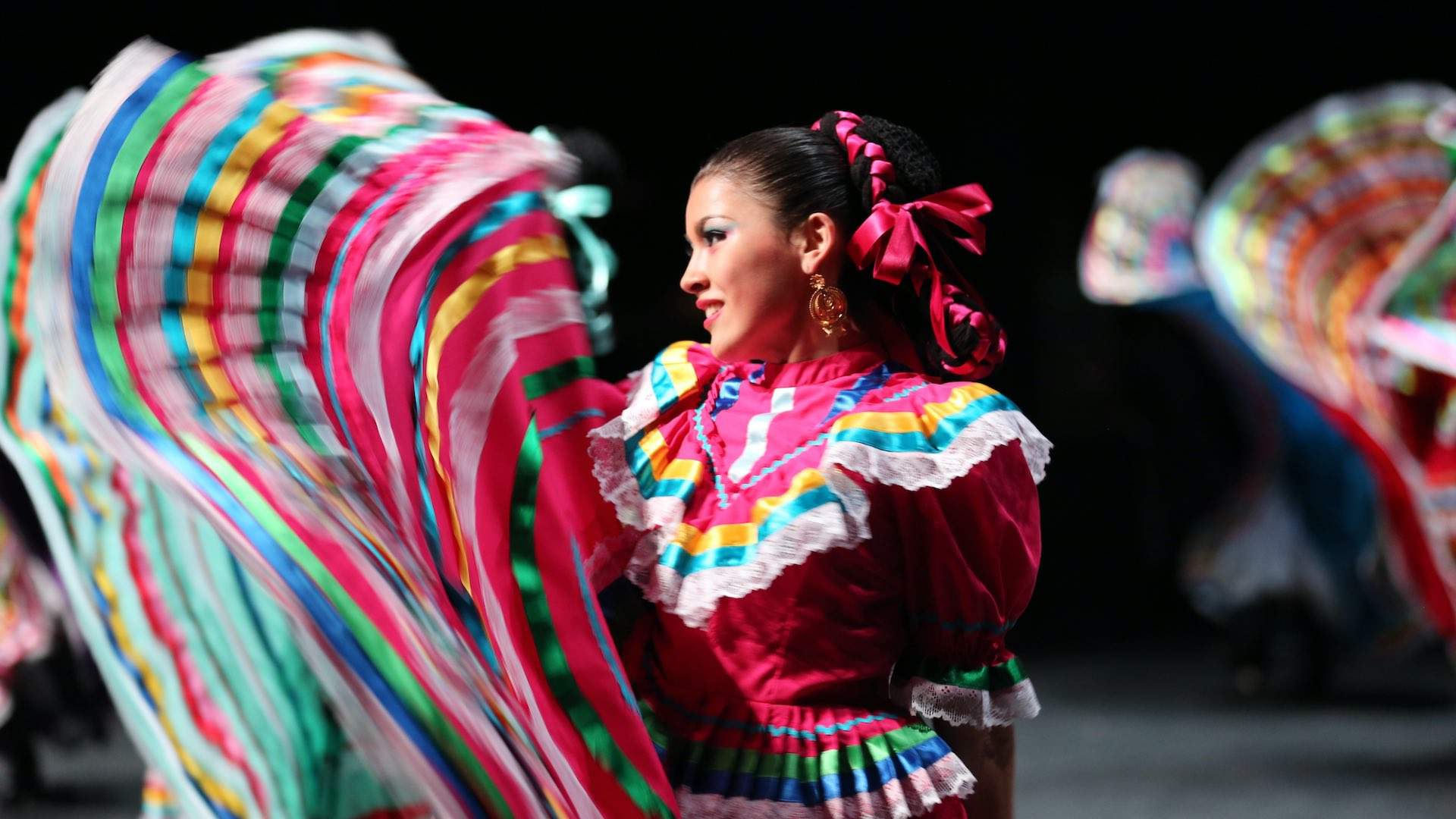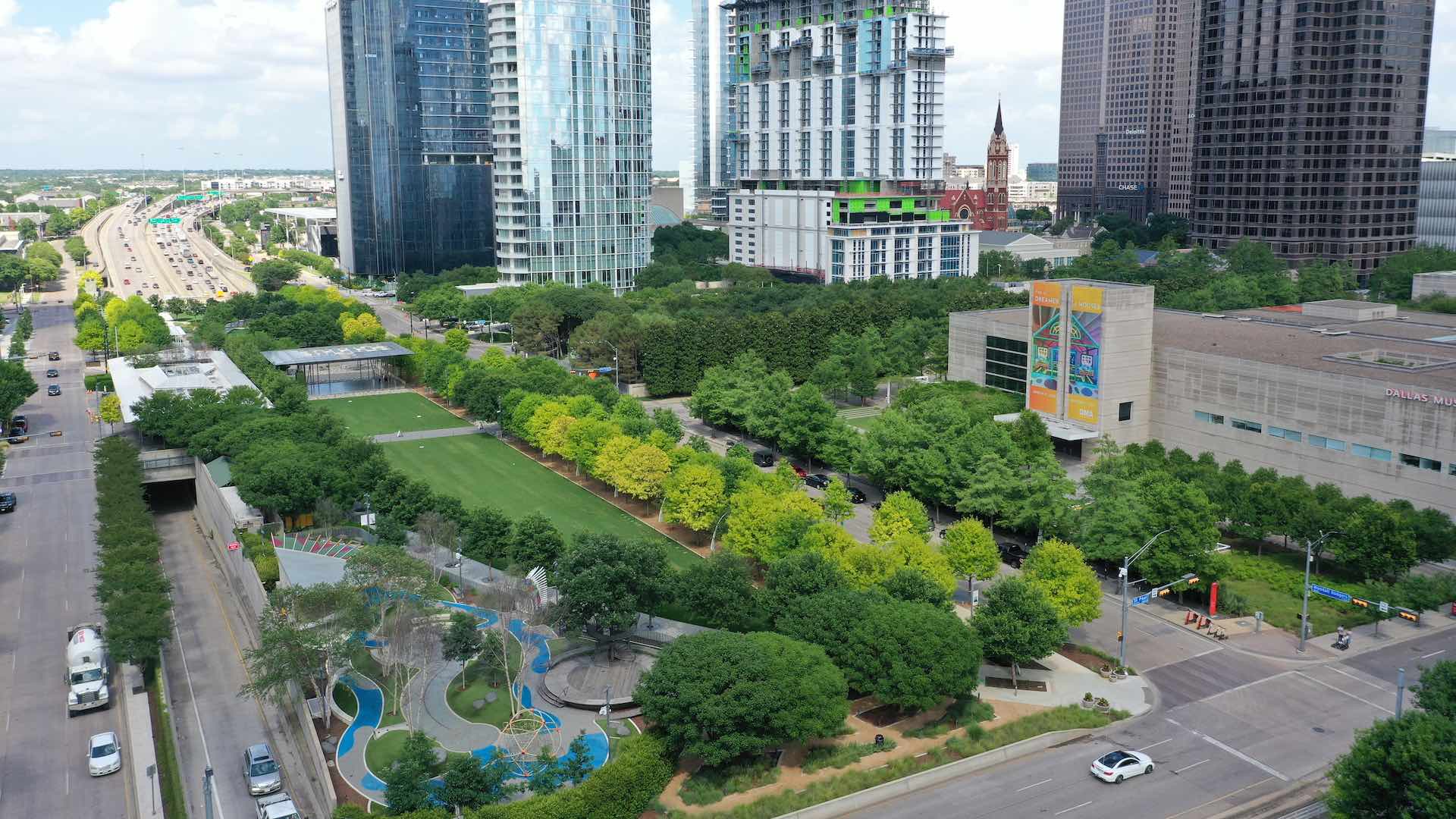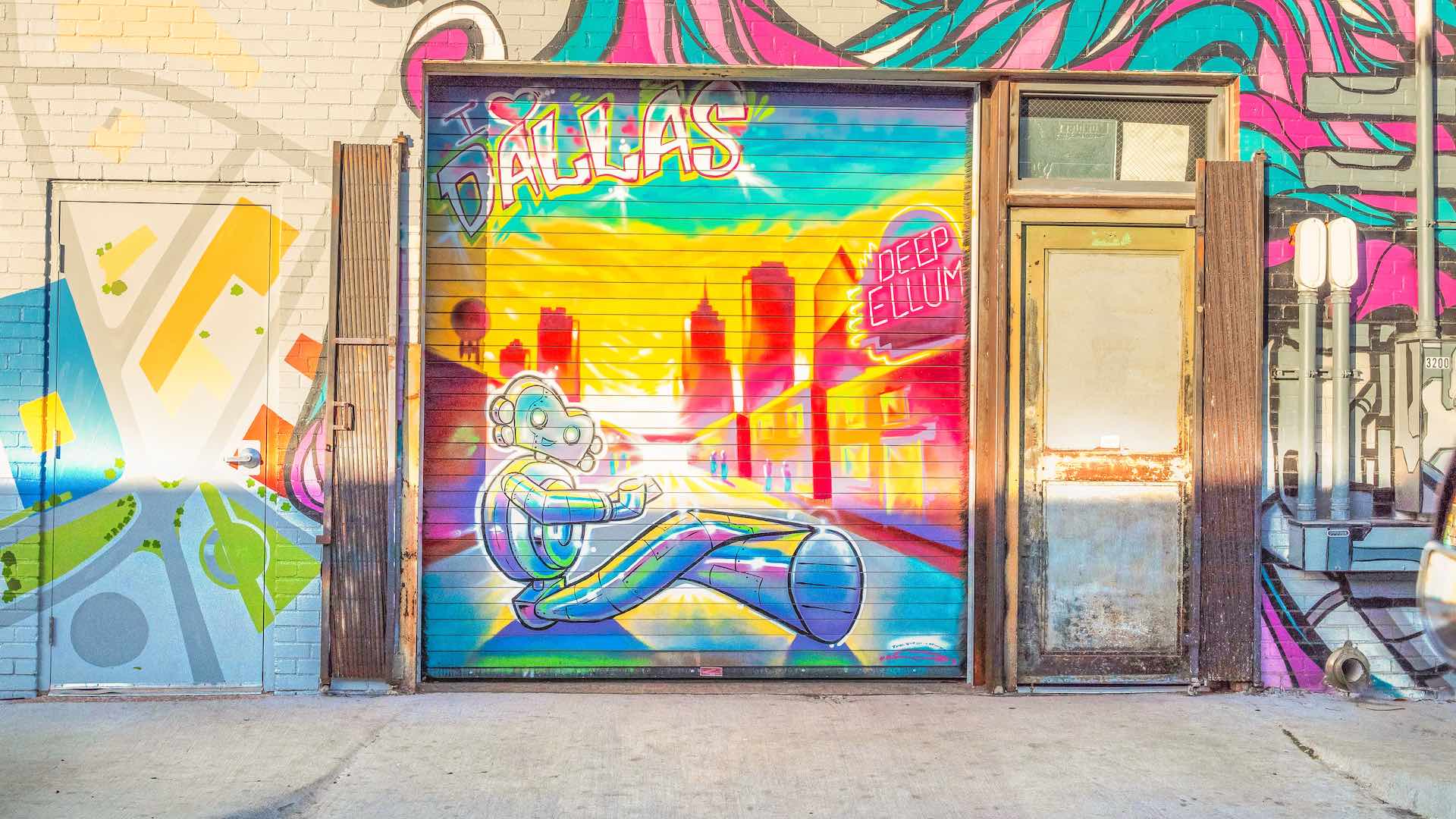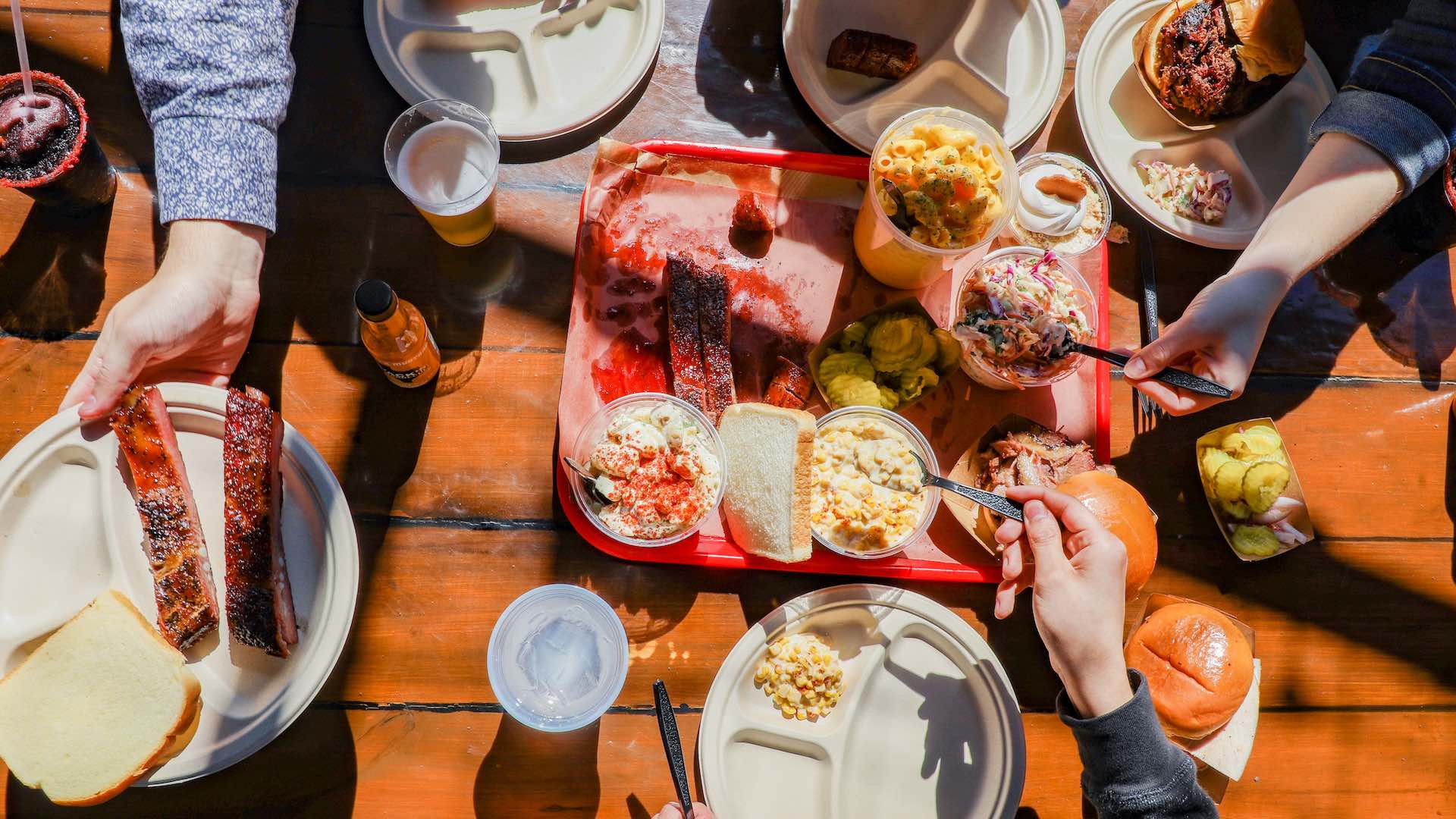 Images: Anita Martinez Ballet in Dallas Arts District, Klyde Warren Park (Cash Sirois), a mural in Deep Ellum (Simian), Terry Black BBQ Dallas — courtesy of Travel Texas.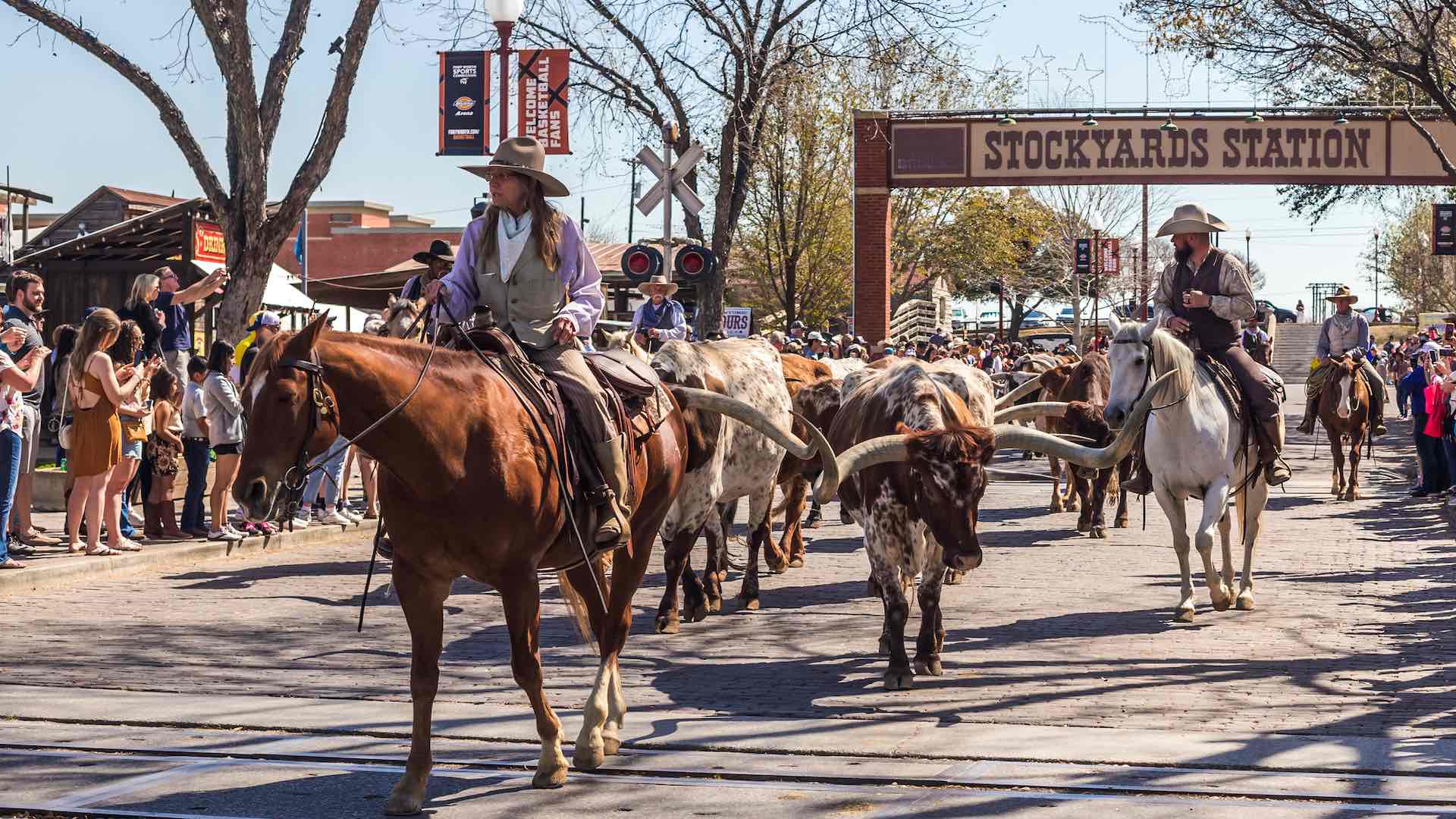 Tastes, Ales and Trails:
This is Fort Worth
Across the metroplex is Fort Worth, a city rich with history and pride, which is evident anywhere you go in the 174-year-old district. That history comes alive in the Fort Worth Stockyards, an inner-city precinct faithfully maintained to resemble the towns of the Old West. It's a celebration of the area's history, particularly in the livestock industry with a legendary daily cattle drive.
It's also something of a culture hub, regularly hosting live music from country artists, new and classic, most of which are hosted in a venue called Billy Bob's Texas.
THE TASTES (AND TONKS)
Billy Bob's Texas is the perfect destination to take in some truly Texan activities, whether it's the aforementioned country music concerts or bull-based activities like rodeo. The massive entertainment venue dates back over 110 years, and is now home to 'The World's Largest Honky-Tonk' — AKA a Texas-sized dance floor that can host up to 6000 people at once.
There's also food and drinks for all, live professional bull riding every Friday and Saturday, regular dancing classes, over a dozen pool tables and even a volleyball league.
THE ALES
All that dancing is bound to work up a thirst, so be sure to get your head around town while also quenching that thirst on the Fort Worth Ale Trail. There are 13 breweries on the trail, ten of which are part of the official ale trail, so brush up on your beer terms and get ready to smash some tinnies, Texas style.
From the combination of seasonal craft beer and delicious smoked meats at Cowtown Brewery to the Fort-Worth-first hard cider specialists at Locus Cider, you're set to experience every flavour possible with the power of hops, water and a little bit of magic.
THE TRAILS
Another kind of trail can also be found in Fort Worth, and don't worry, this one is alcohol-free if you want it to be (you probably have a sore head by now). A centrepiece of Fort Worth is the Trinity River, which is surrounded by over 100 kilometres of Trinity Trails. This outdoor district is perfect to stretch your legs and enjoy the famous Texas sunshine.
Spread throughout are destinations like Backwoods Paddlesports, Cowtown Wakepark and Stockyards Stables, each offering different modes of transportation and outdoor recreation that we'll leave you to guess from the names. We'd also recommend keeping your eye out for stages, theatres and beer gardens to keep yourself entertained.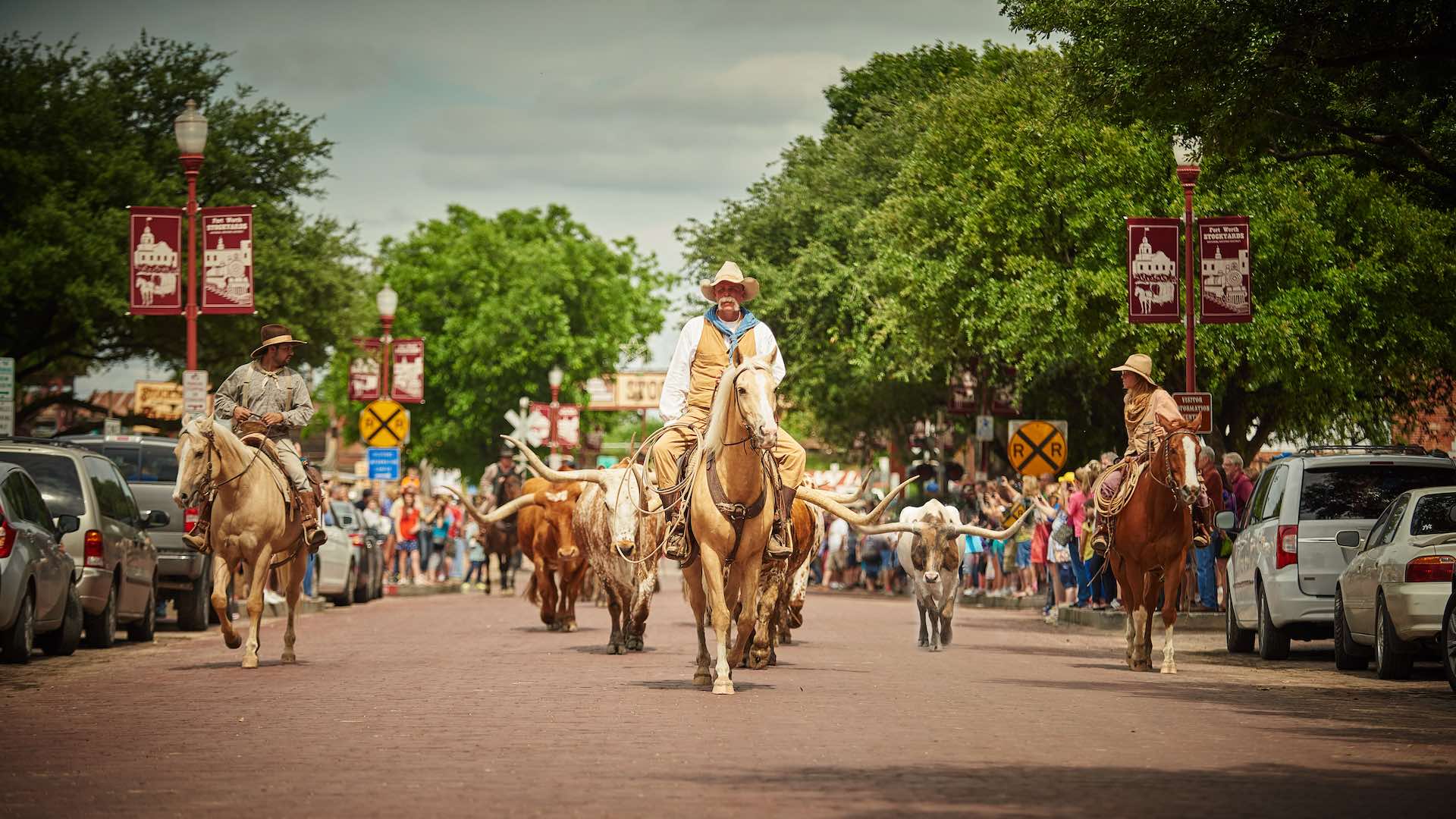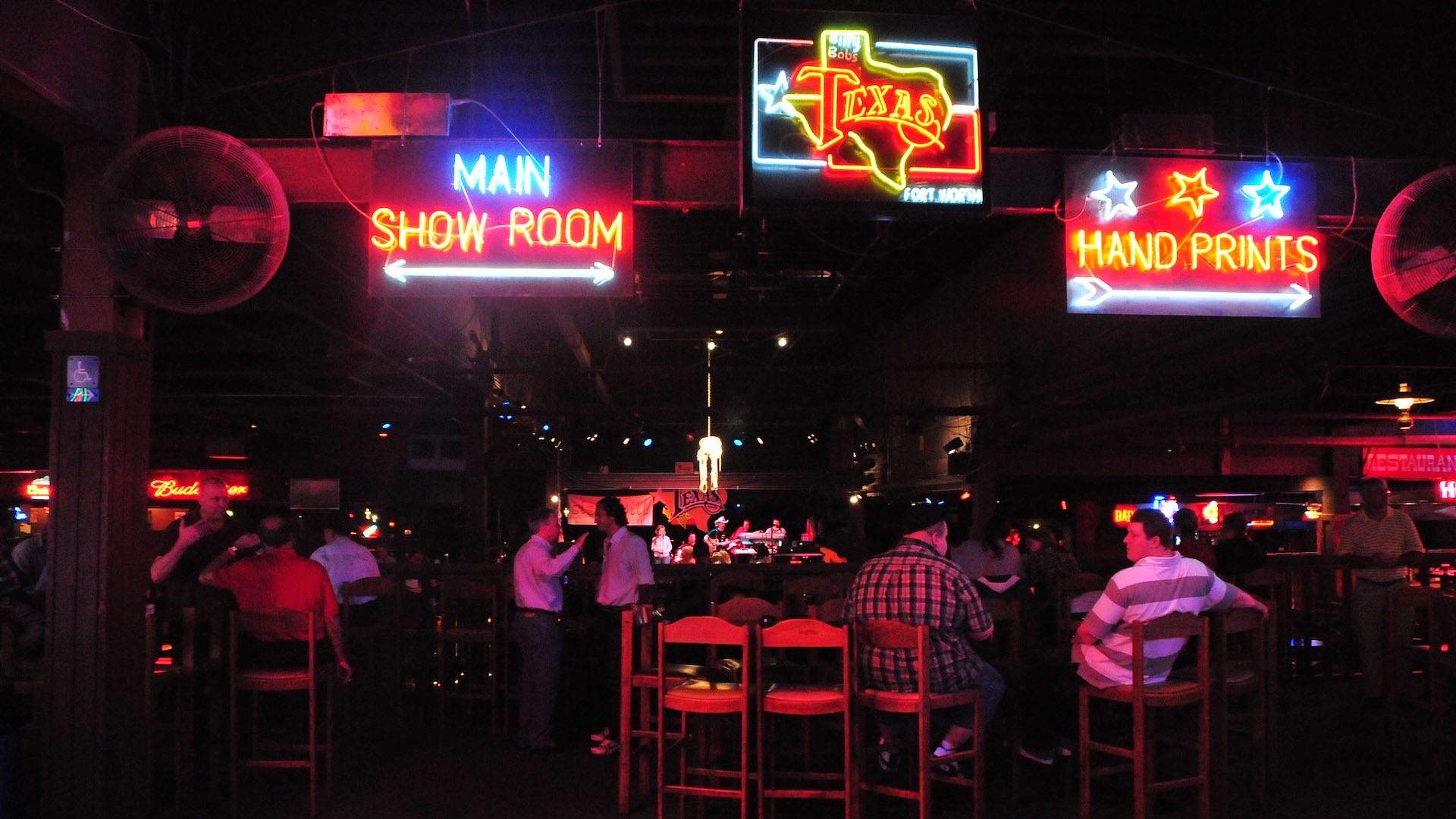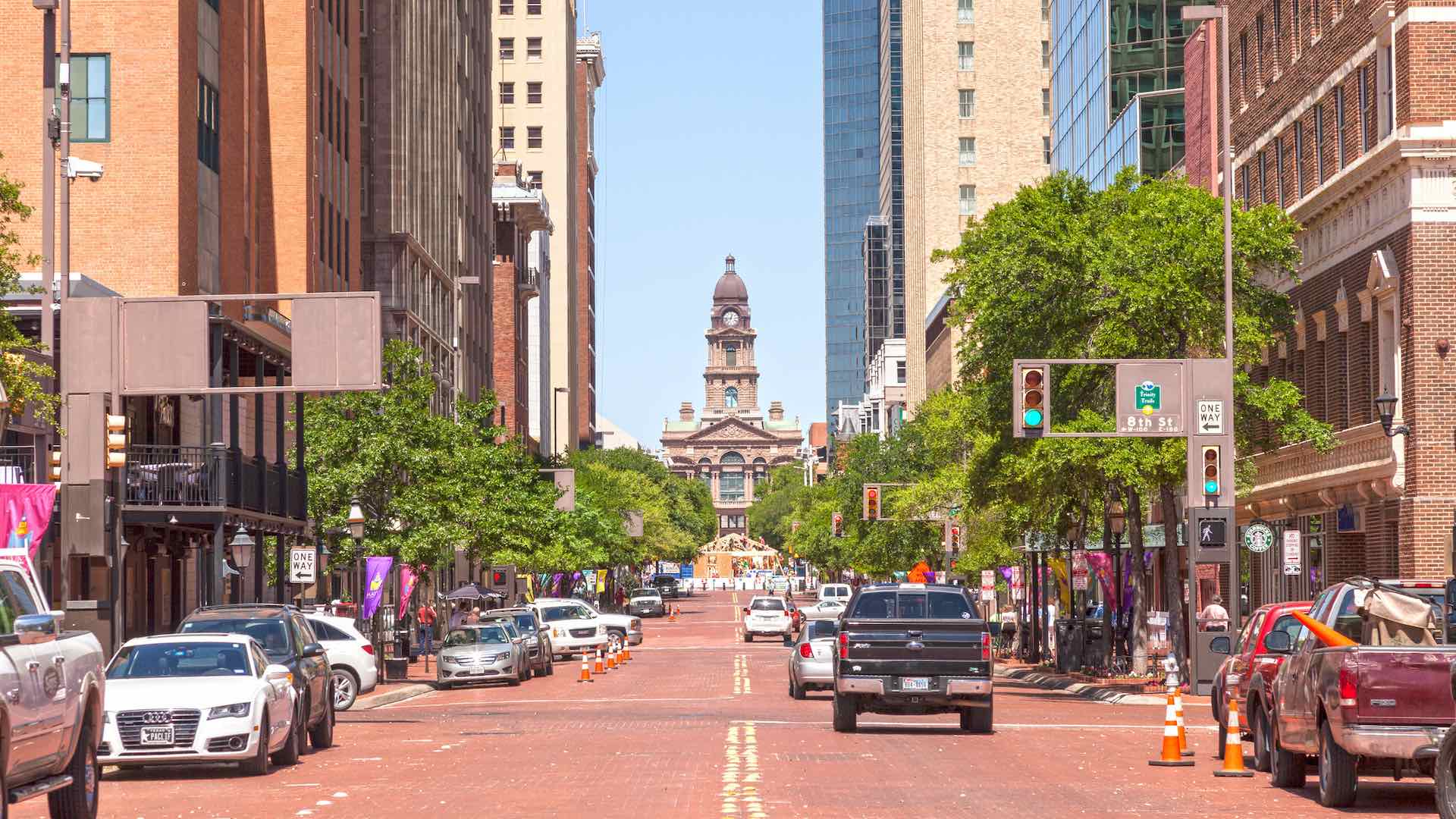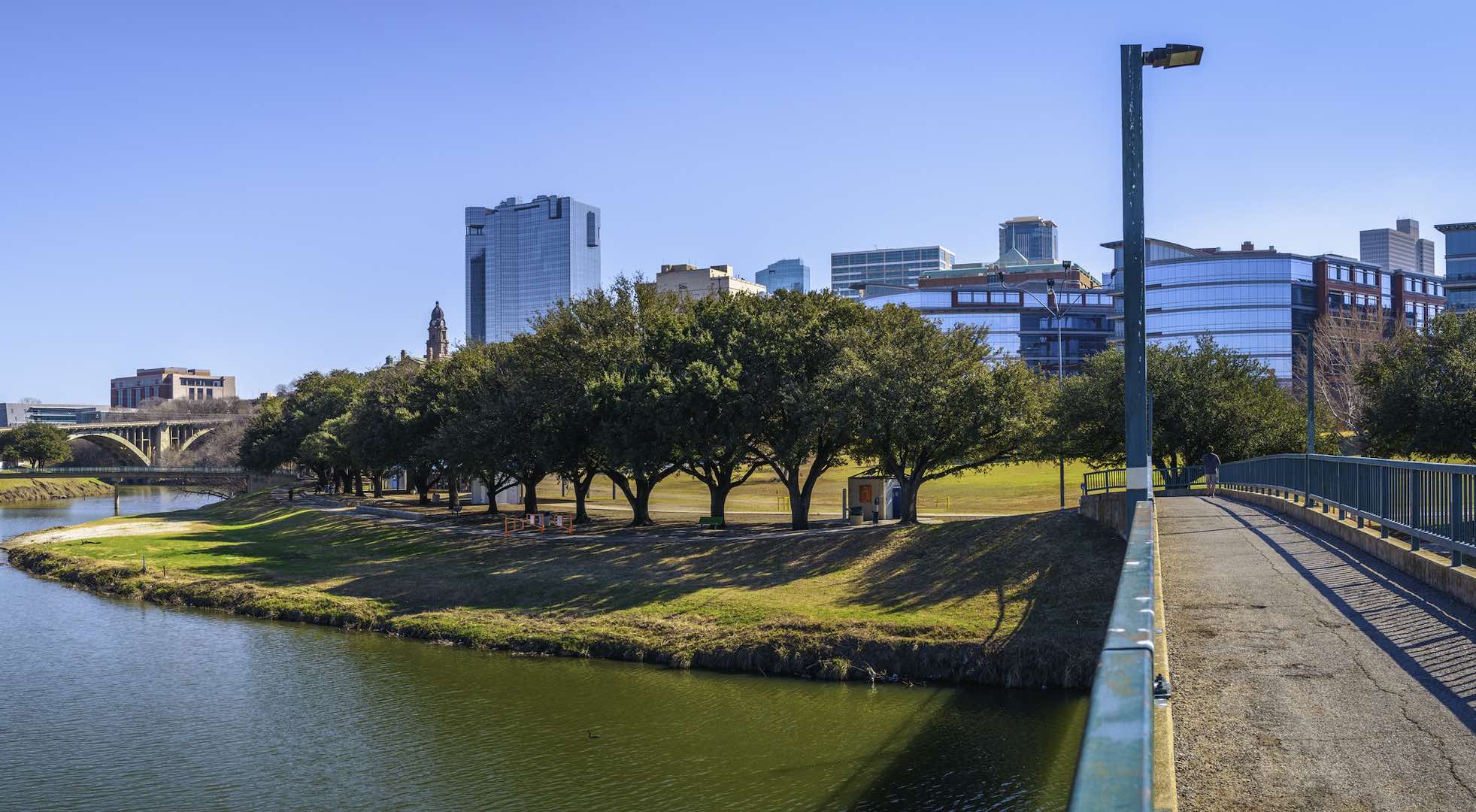 Image: Fort Worth Stockyards herd (Travel Texas), Billy Bob's Texas (Jordan Confino via Flickr), Downtown Fort Worth (Typhoonski via iStock), Trinity River Bridge (Sangwham Kim via iStock).
Accommodation and Experiences You Can Book Right Now
Let's Texas. Find your dream experience at TravelTexas.com.
Header images: Travel Texas
Concrete Playground Trips
Book unique getaways and adventures dreamed up by our editors