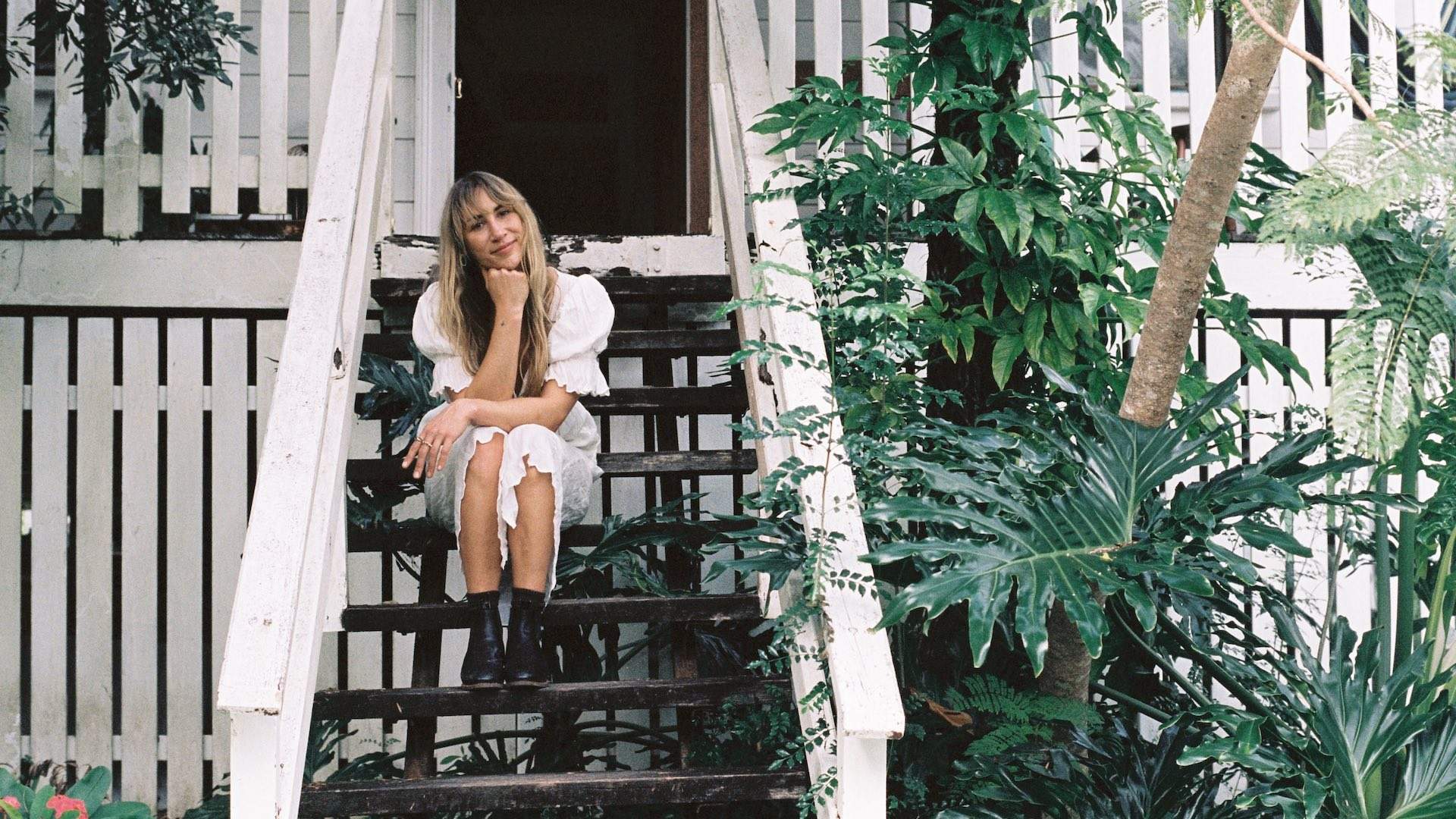 Earthy Inspiration and Chainsaws: A Day in My Boots With Jewellery Designer Holly Ryan
Take a stroll through the creative's day as she shares her driving forces and the craft behind her forever pieces.
Jewellery designer Holly Ryan has always been deeply connected to the natural environment. From her own six-acre pocket of jungly rainforest on Queensland's Sunshine Coast, she heads up her eponymous jewellery label Holly Ryan.
With a flourishing career and a long list of coveted pieces adorning some of Australia's most fearless style leaders, Ryan doesn't need to look far to find her muse. "I am predominantly inspired by nature," she shares. "The imperfect beauty of it, its transience — the reminder that nothing is permanent and that all things move and evolve with time."
Together with R.M.Williams, we caught up with the talented creative ahead of the opening of her new workshop/gallery/retail space in Noosa. From her home among the trees to the rustic hardwood-lined walls of her workshop, we followed Ryan for a day, delving into everything from her inspirations to how she winds down.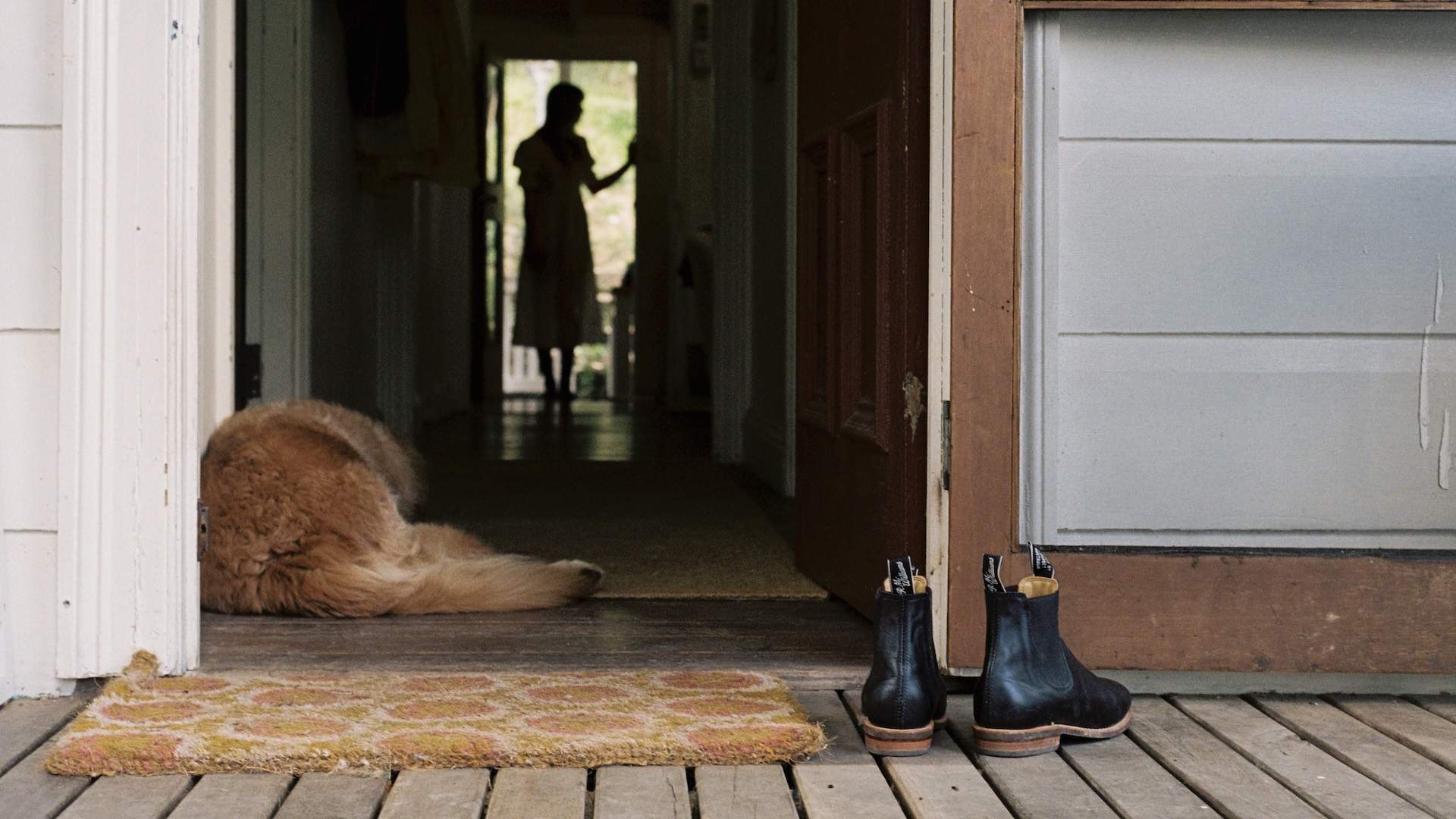 Waking with the sun
Immersed in the lush surrounds of the Sunshine Coast hinterland, Ryan has a slow and considered start to her day — with no alarm clock in sight. "I either wake up with the sun or bird sounds," she shares. "I feed my golden retriever Hugo and my chook Lady, make coffee then check my emails."
Unless an urgent work situation beckons, Ryan goes for a walk up a mountain with Hugo or a dip in the pristine waters along the nearby coastline, before heading into the studio.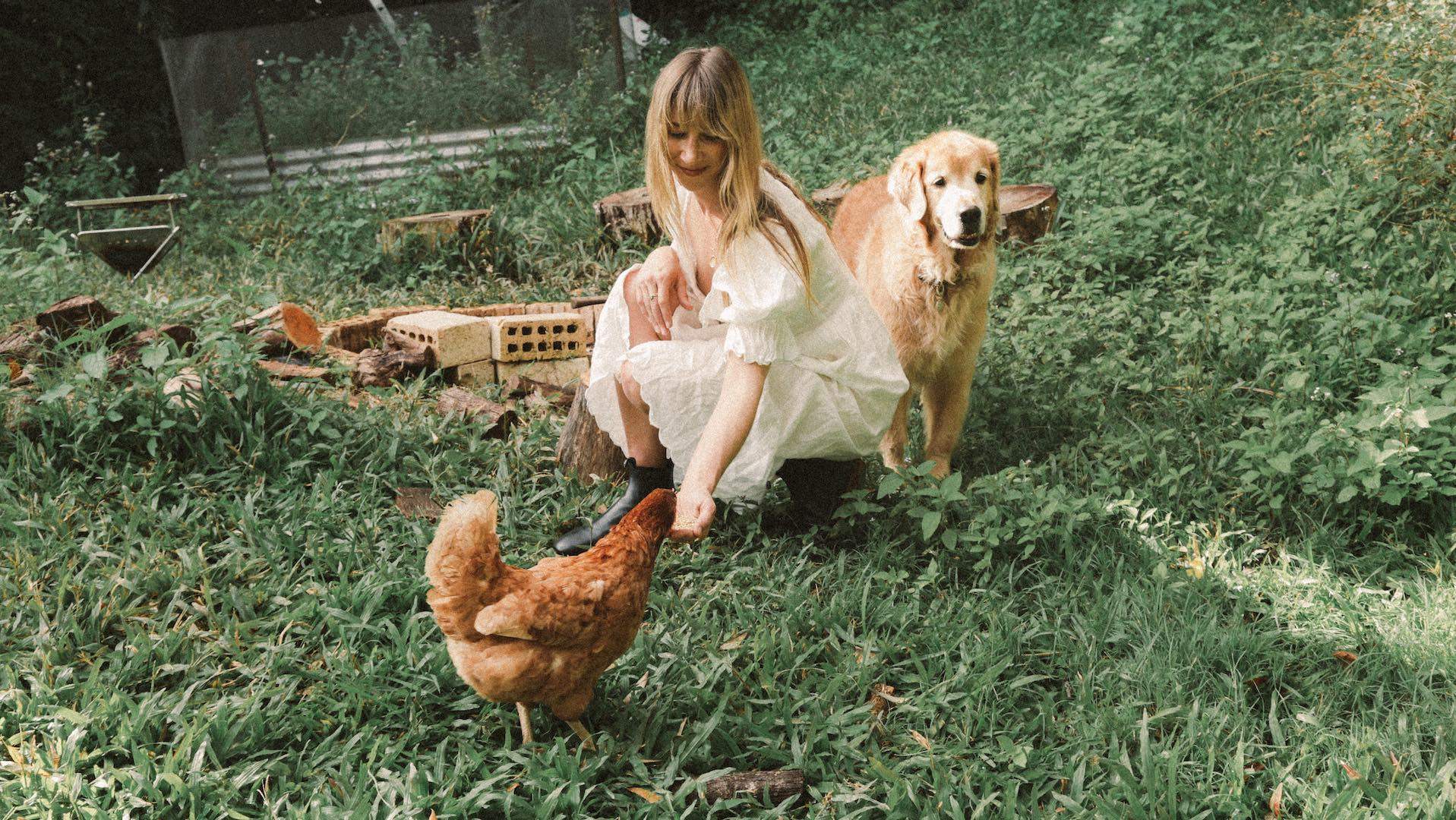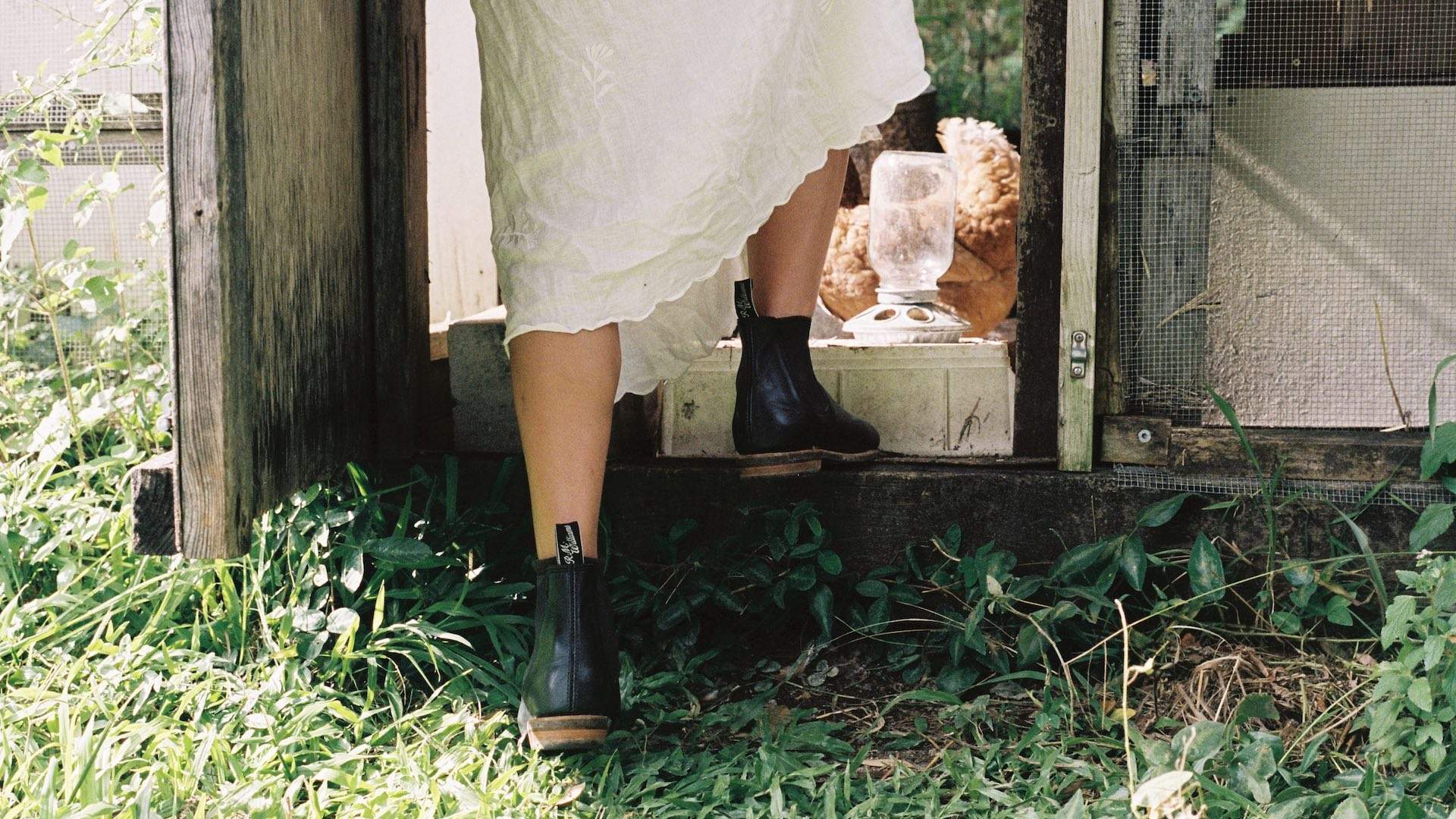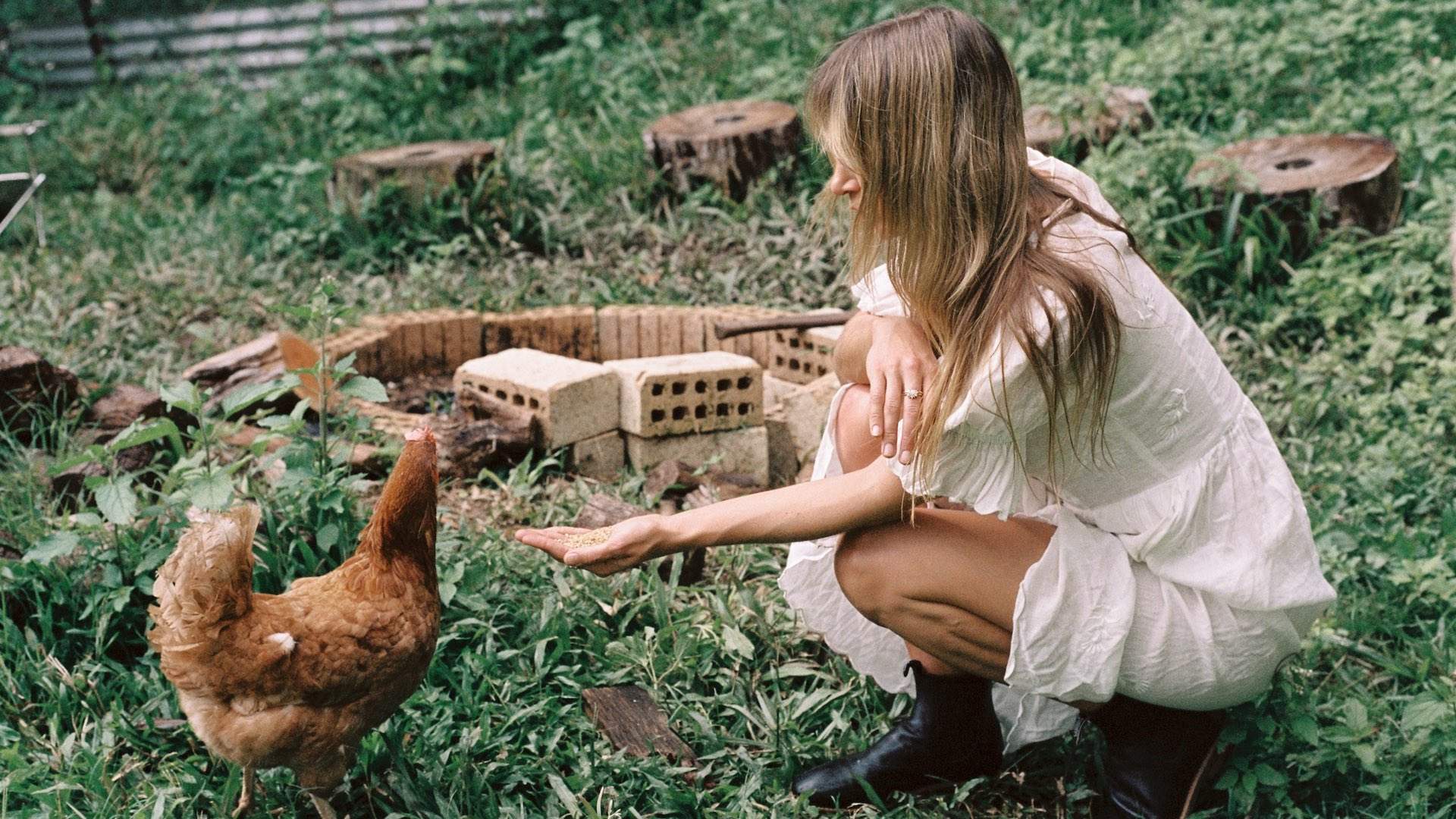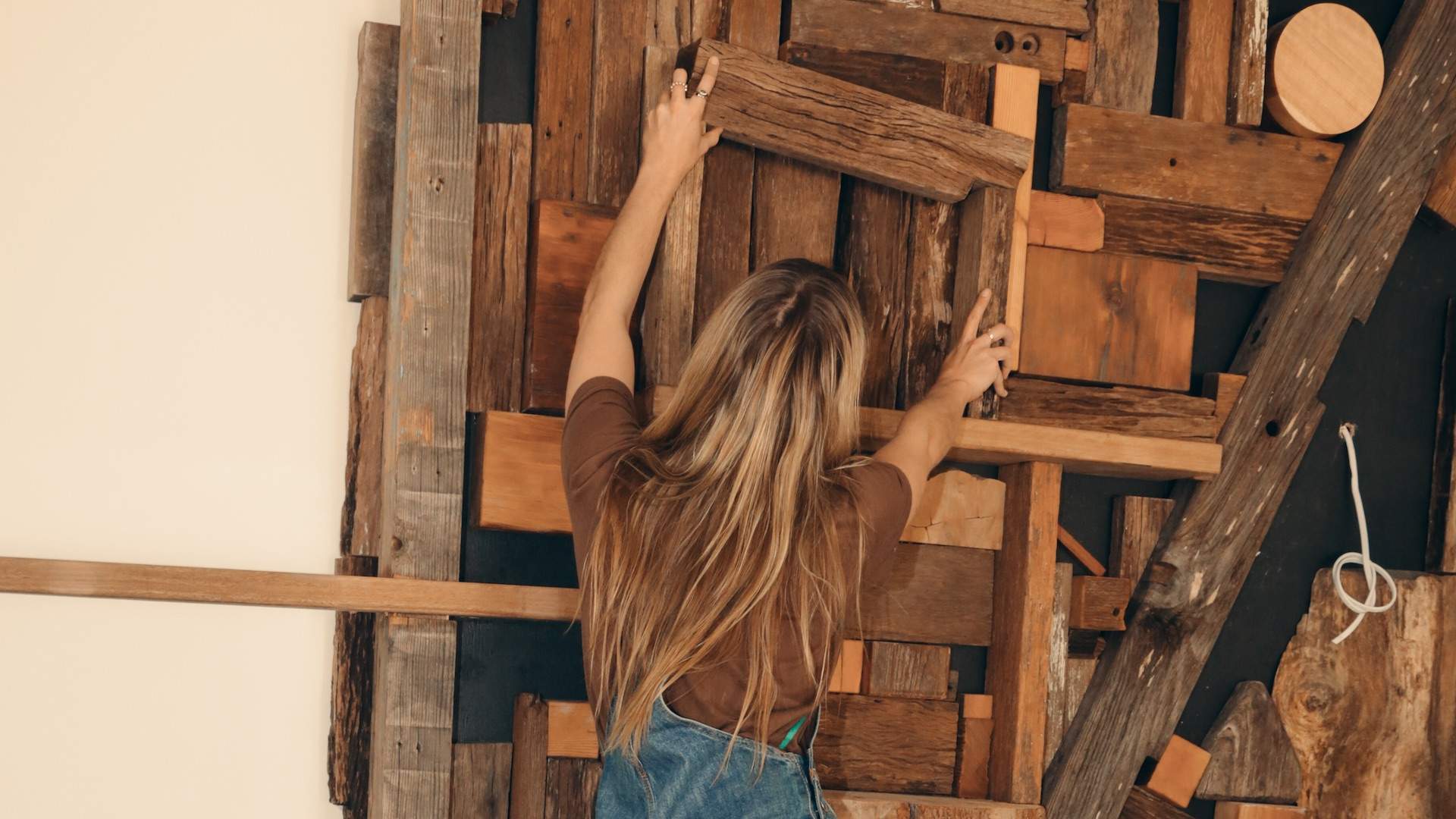 Old Levi's and slouchy tees
With her skilled team of artisans alongside, Ryan handcrafts all of her collections. This process starts with sourcing materials — scrap metal and ethical stones, exclusively — melting the metal down, hand constructing, wax casting, soldering and shaping.
"I fell in love with jewellery making because you can melt down your waste to reuse in new designs," Ryan shares. "I loved the possibility of having circular processes within my production line."
And by way of uniform, she keeps it sensible yet fashion-forward. "I own a lot of overalls, coveralls and old pairs of Levi's, which are all on high rotation, then a Nagnata or vintage tee, an apron and my RMs."
The RMs in question are her Erica boots, the hardwearing, designed-for-comfort pair that features the brand's trademark chisel toe. Because, as Ryan notes, "Work safety first".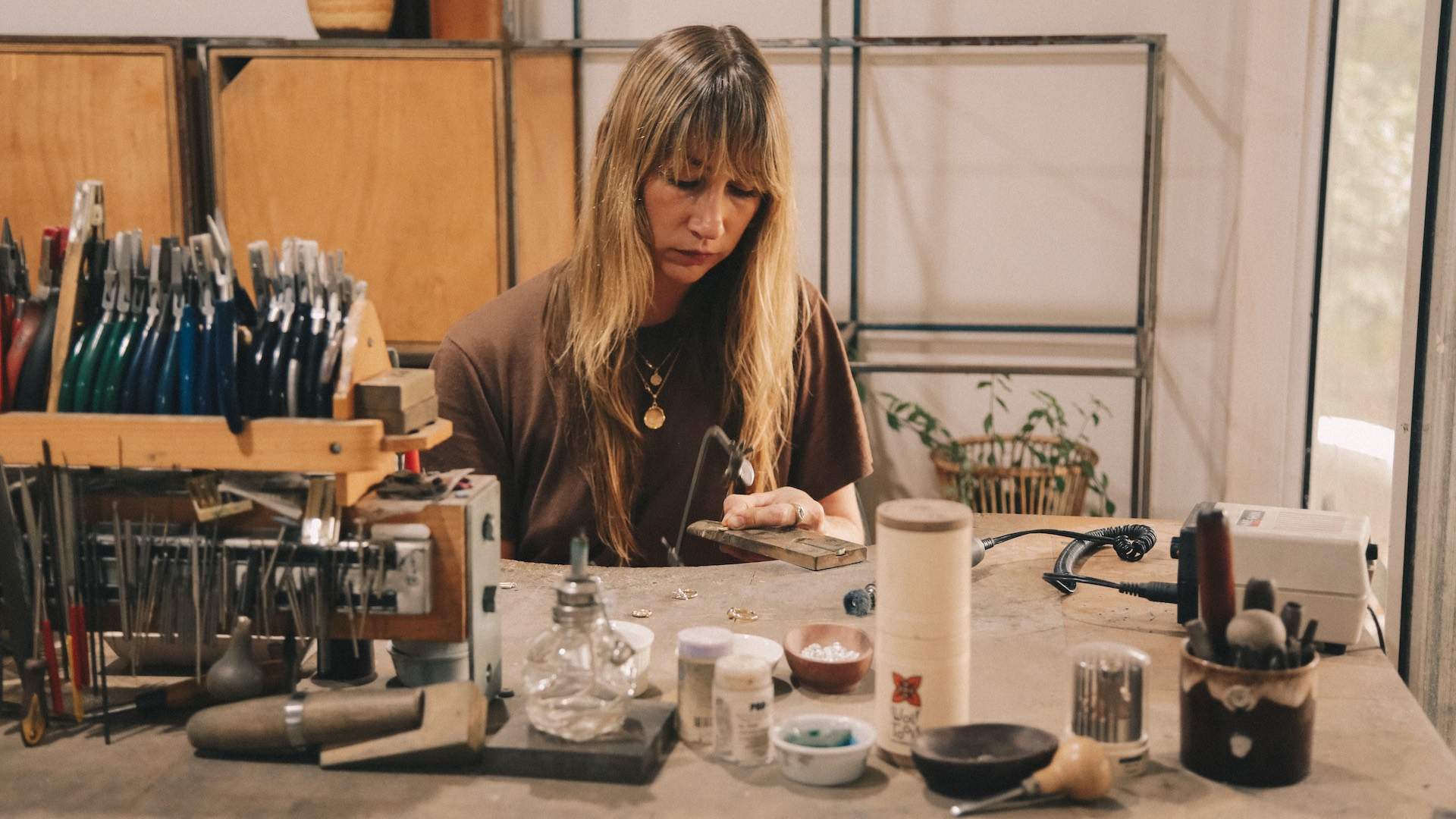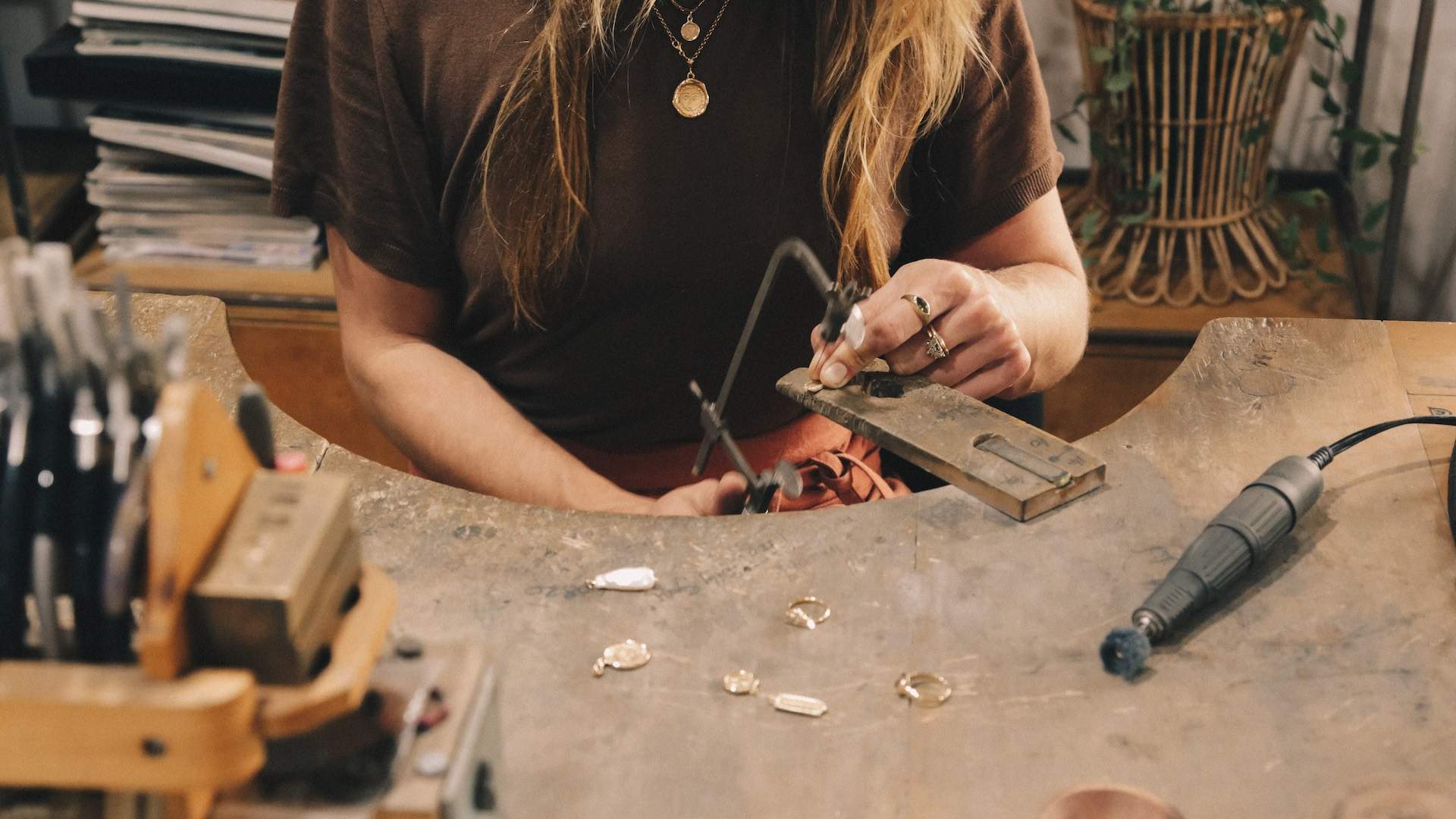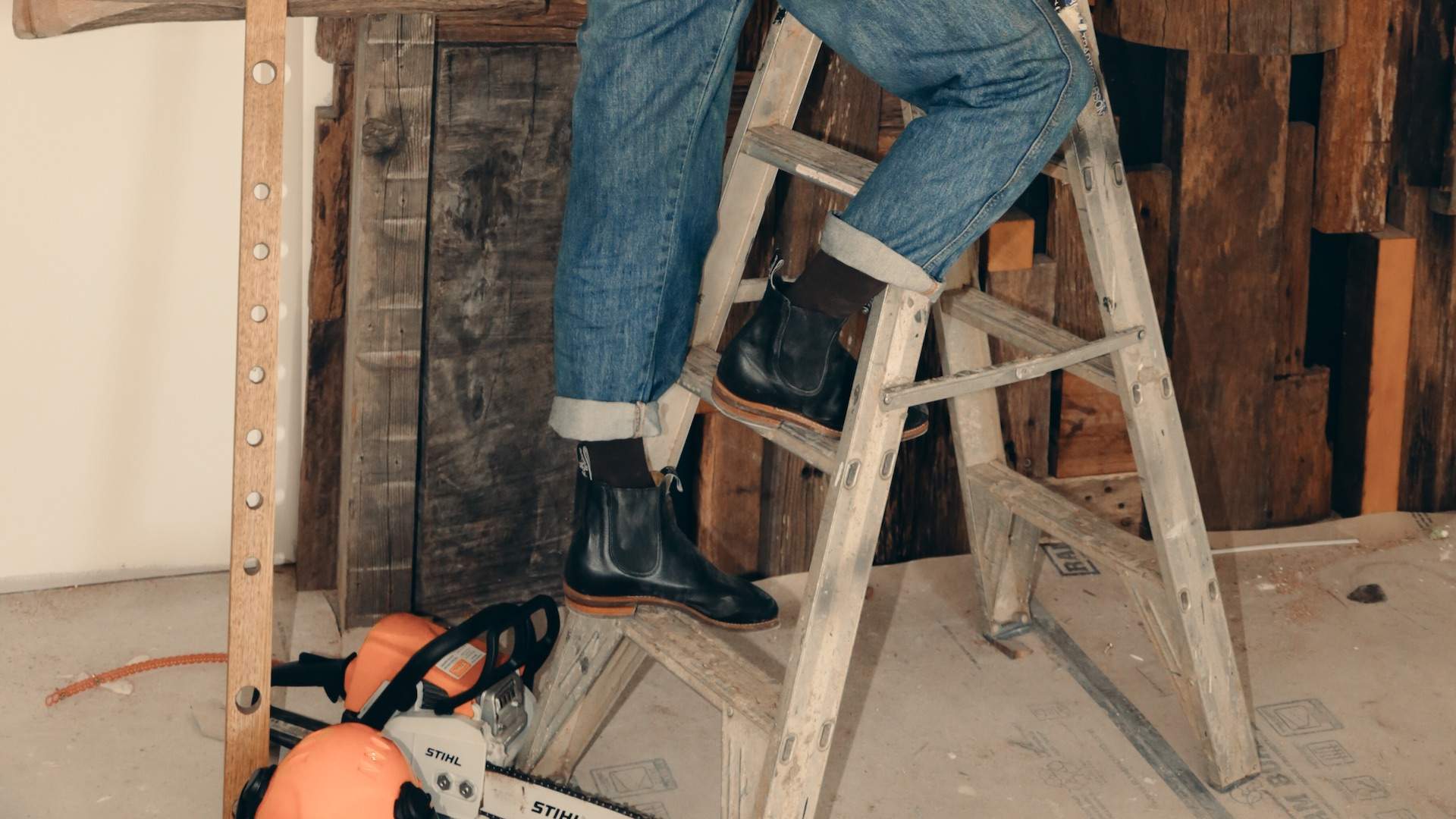 On the tools
The production of treasures to adorn your bod is not where Ryan's creative prowess stops. "When I'm working, I could be at my workbench making jewellery, at my computer, in meetings or on the phone wheelin' and dealin'. I also divide my time between my jewellery business and my other creative passion — sculpting. I sculpt stone and wood and cast bronzes from the shed I have on my property."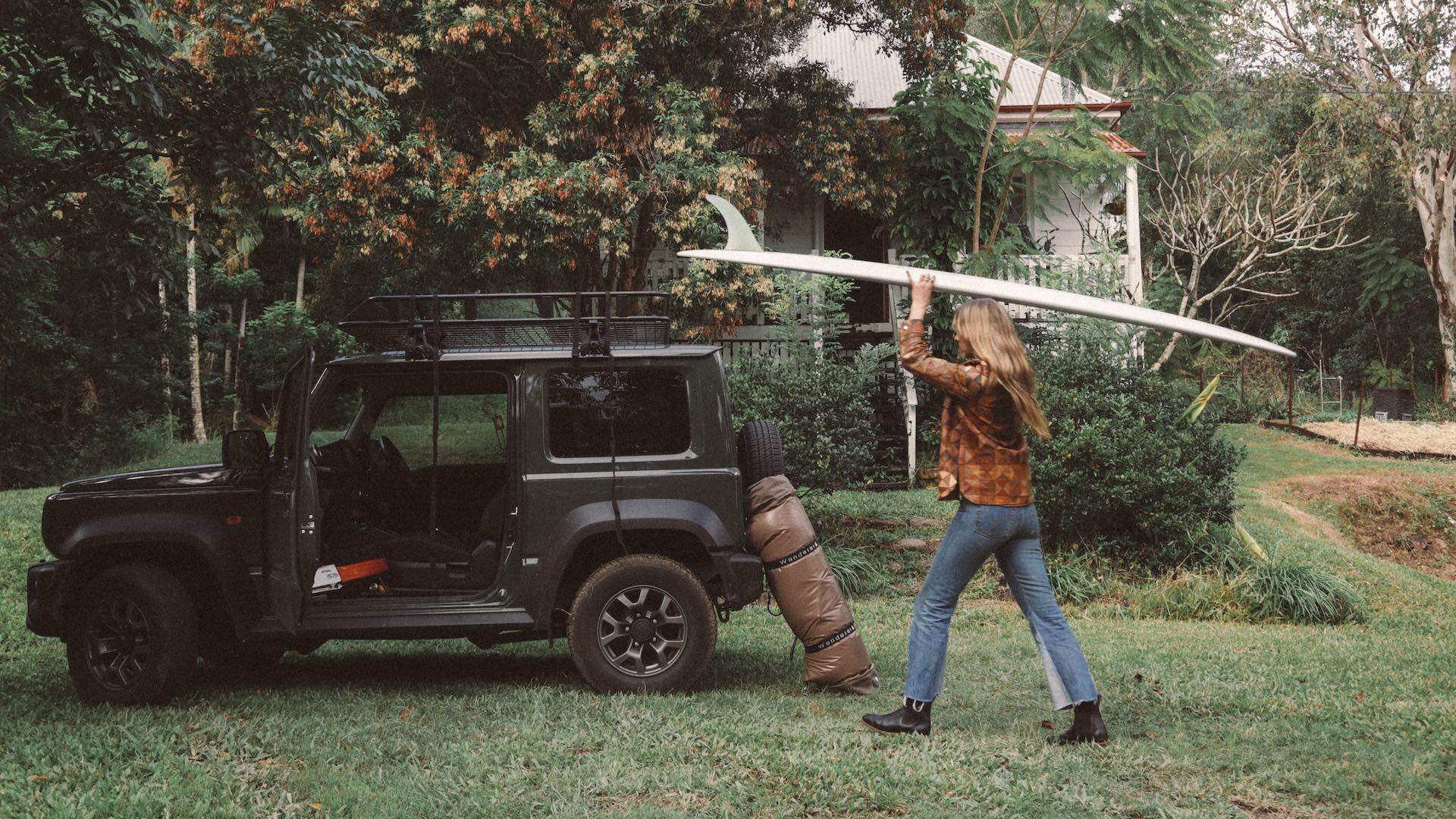 Off duty
Ryan's affinity for Mother Nature guides her off-duty exploits, too. "My ideal weekend includes a combination of my favourite things: the beach, camping, hiking, fishing and working on my garden. I love visiting local markets for fresh produce, spending time with friends and working on creative side projects."
And, after a long day on the tools? "I like to unwind in my claw-foot bath full of magnesium flakes and oils, play a record and do a face mask."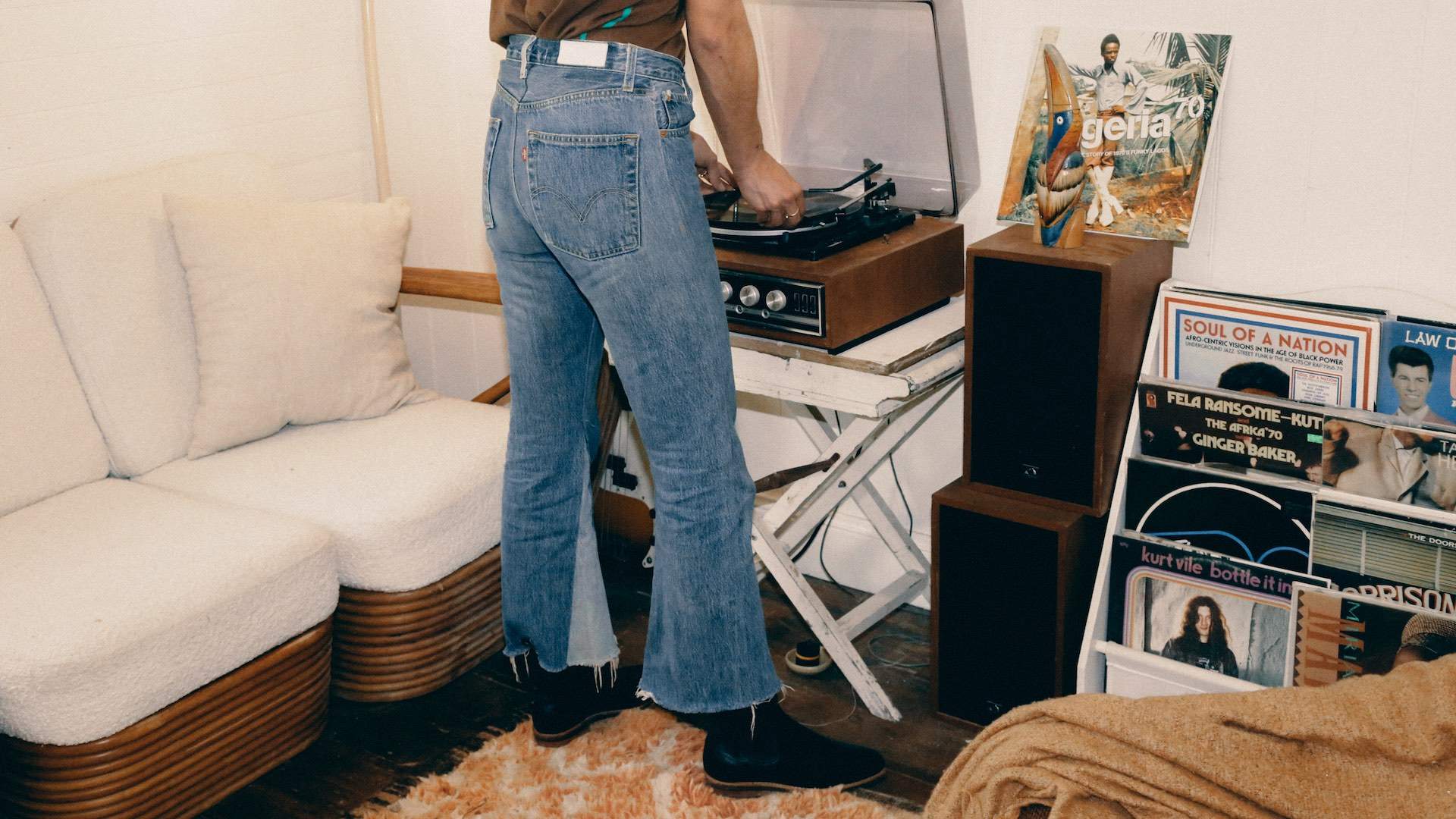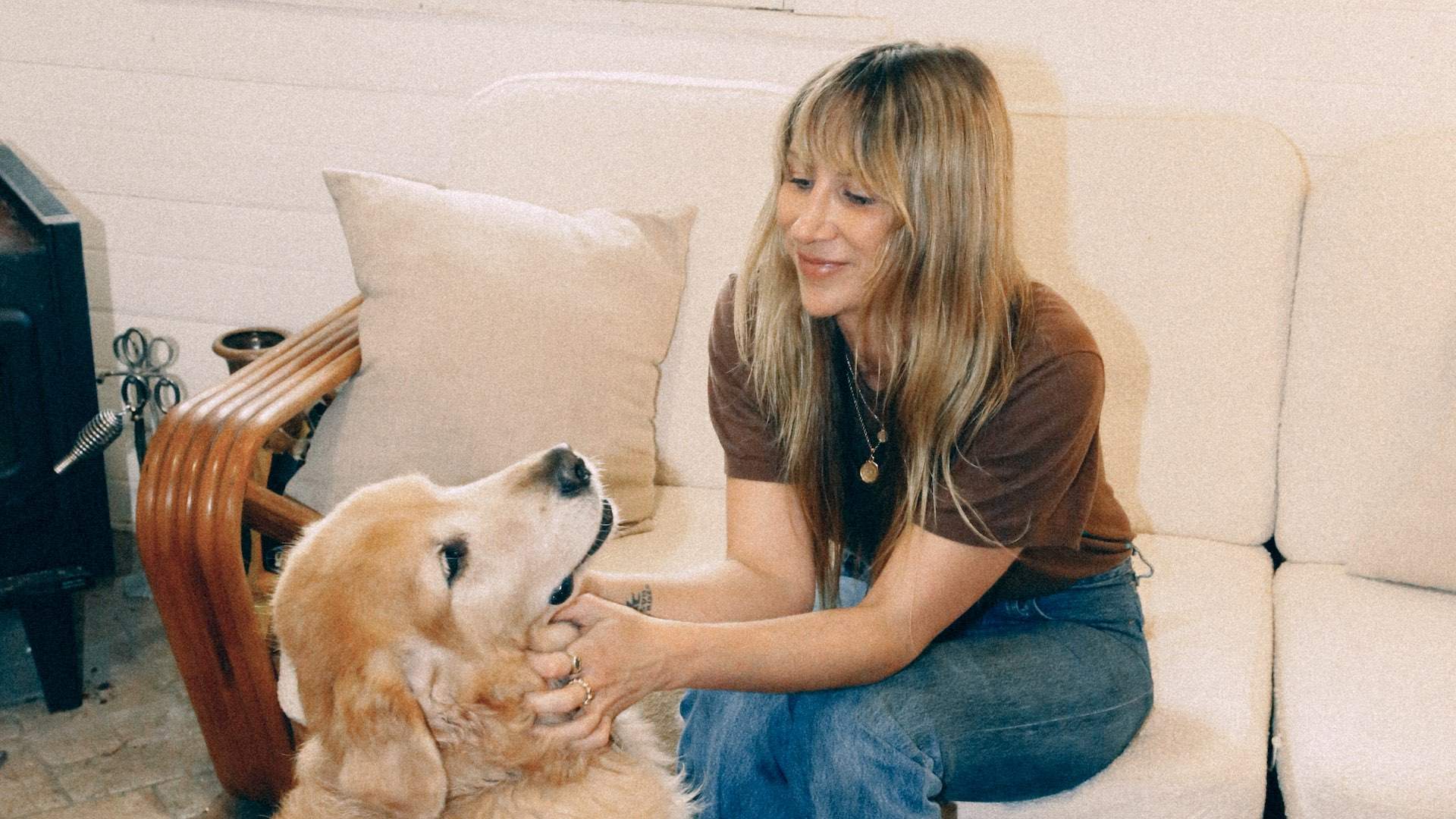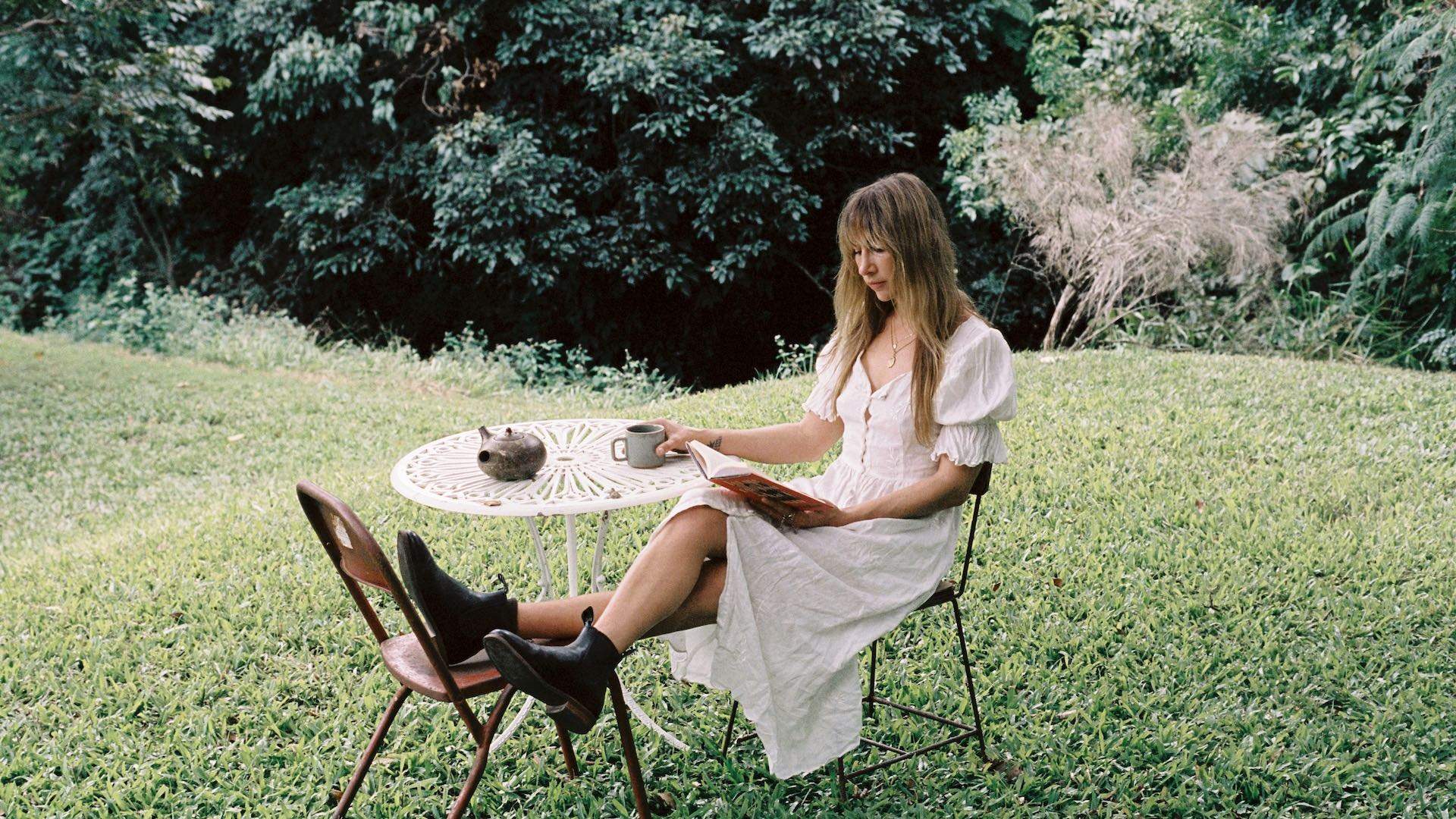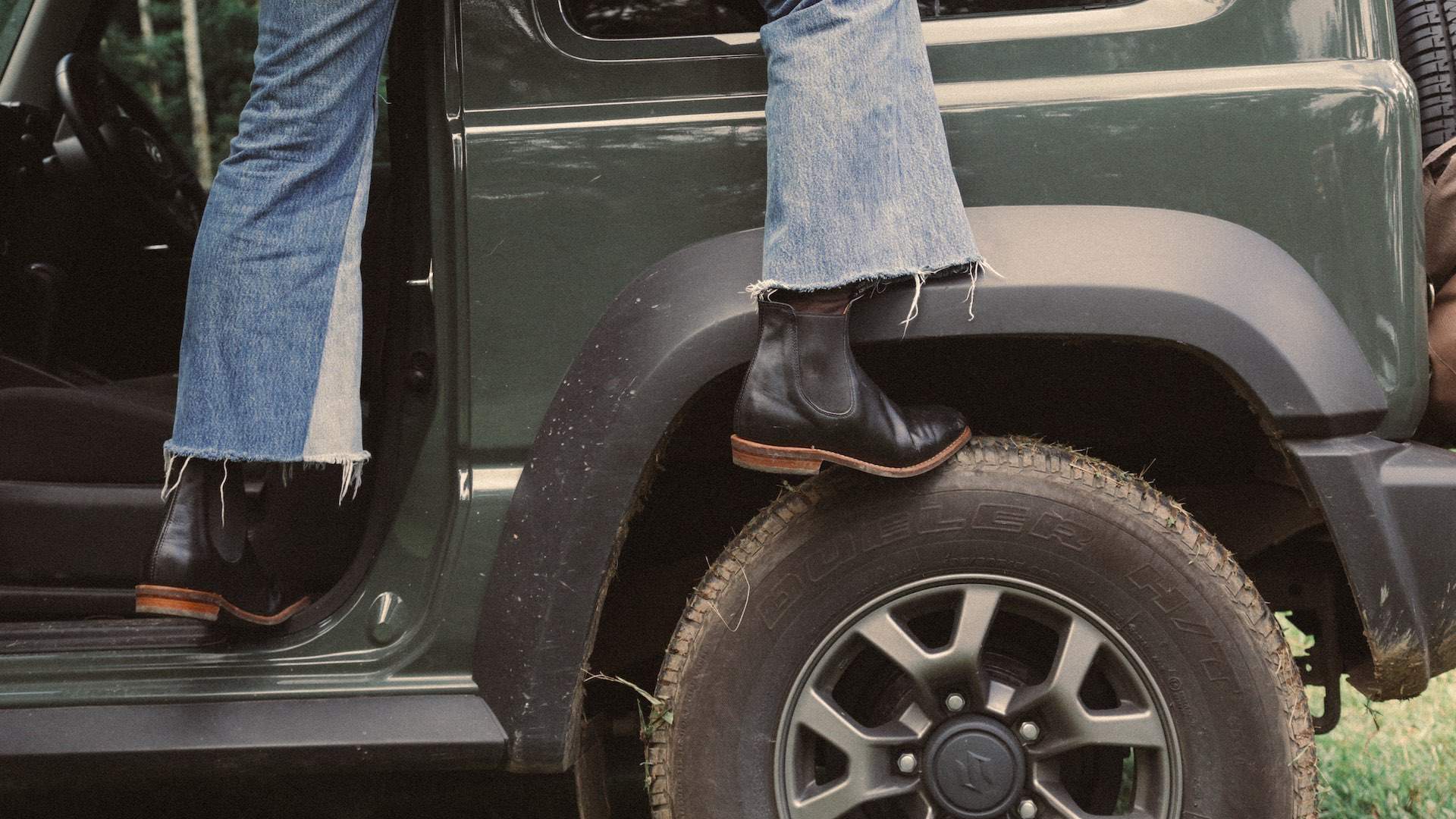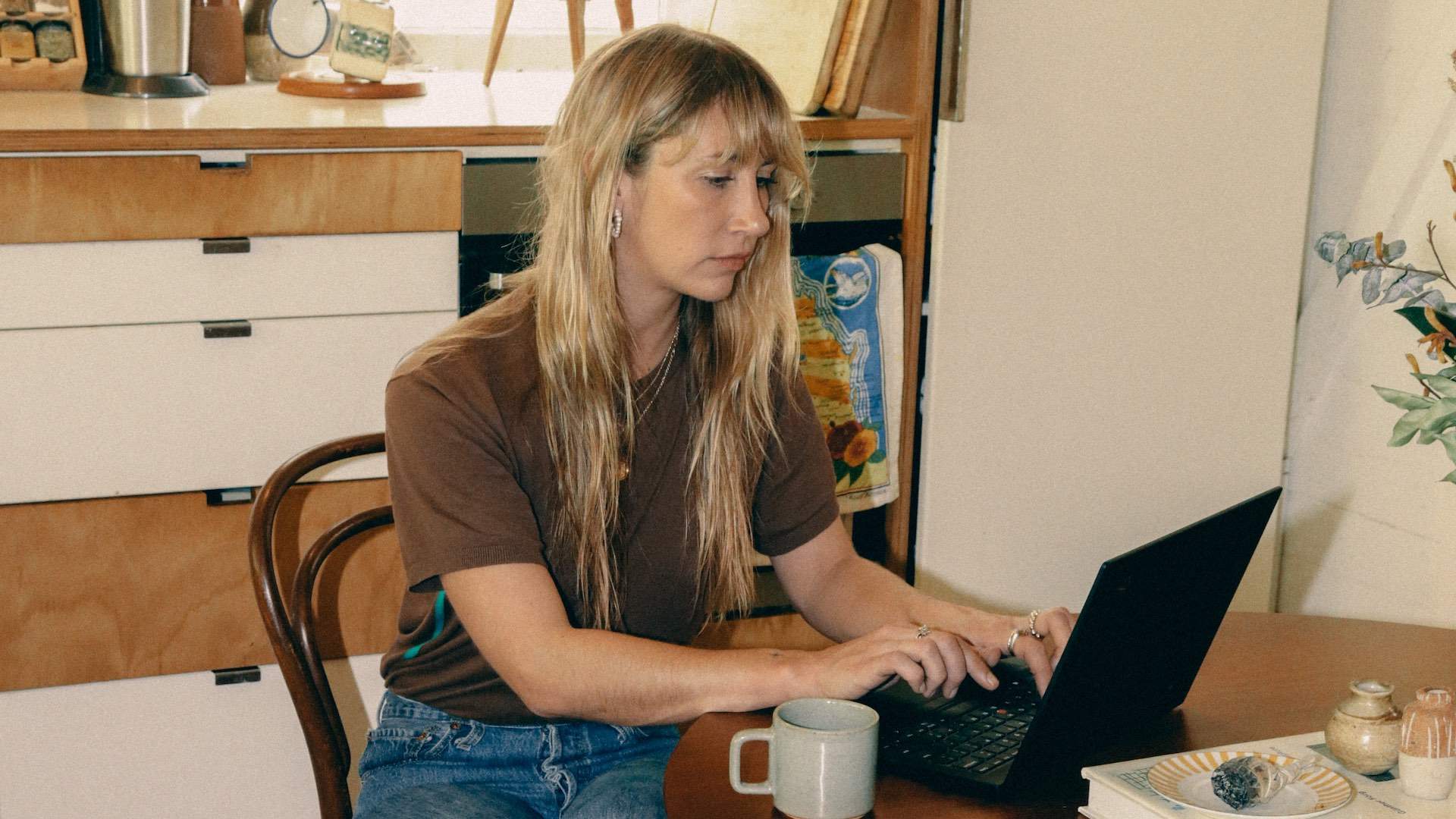 Looking to the future
After a day with Ryan, it's clear that authenticity runs through all that she does — from her label's manifesto and creation of her oceanic collections, through to her morning rituals and laidback, earthy way of living.
Despite the chilled out approach, Ryan's creative process is always evolving. "I just bought my first chainsaw," she reveals. "I'm ready to get to work on some larger-scale hardwood sculptures and hand-tooled shelving for the store. I also have a collection of hand-strung pearl belly chains in collaboration with Laura May for Nagnata, and a series of lamps with sculpted hardwood bases created by Sam Creecy of S.C. Creative and me, and shades made by Lana Launay."
There's truly no resting on creative laurels in sight.
To learn more about Holly Ryan and her designs, head to the website. And, if you want to walk in your own boots, look no further than R.M.Williams.
Images: Alycia Rubulis
Concrete Playground Trips
Book unique getaways and adventures dreamed up by our editors