Outside Guide
48 Hours at Thredbo
We've teamed up with Converse to embrace the elements in an all-weather travel guide series.
A winter visit to Thredbo doesn't have to be all about skiing. In between conquering your carving, you can take on a slew of other adventures — from tobogganing to snow shoeing on the summit of Mount Kosciuszko. And, when you're not braving the elements, you'll need to fuel up — be that in a piping hot spa with sparkling wine or in front of a crackling fire with butterscotch schnapps. We've created the perfect itinerary for a weekend at the picturesqueNew South Wales alpine village, whether you're facing rain, hail, sleet, snow or sunshine. Put on your ConverseChuck Taylor All Star II Boot (they're made for the snow) and get going.
4PM
Dream about waking up, strapping on your skis and heading straight for the snow? Check into the River Innfor the weekend — it'sThredbo's only ski-in, ski-out accommodation, located right next to the Gunbarrel Chair Lift. Alternatively, if it's serious luxury you're after, then go for the five-star Rockpool Lodge, where you'll get access to a private Jacuzzi, sauna and, in the master suite, a claw-foot bath. We also reckon the Moonbah Hut is pretty damn special— it's a magical stone and slab hut on the banks of the Moonbah River.
6PM
You mightn't have done any skiing yet, but that doesn't mean you can't sneak in a little premature après-ski. Kick off with a pre-dinner drink in the Thredbo Alpine Hotel's Lounge Bar. There's a roaring fire and beautiful mountain views. During winter, you'll find an enormous spa outside, where you're welcome to relax with a glass of sparkling wine and watch the stars appear.
8PM
For a spot of quality casual dining, book a table at the Terrace Restaurant inside The Denman. Dotted with candles and dressed in dark furnishings, it's a moody escape from the cold, and floor-to-ceiling windows give you excellent mountain views. Chef Karen Forsstrom (ex-Horizons) offers a local-as-possible produce-driven menu, made up of generous, tasty dishes, like slow-cooked lamb shoulder and salmon. Renewed energy after your feast? Carry on in the Denman's Après Bar.
8AM
Hopefully, you didn't get too sloshed last night, because you have quite the day ahead. Prepare yourself with a hearty brekkie at Central Road 2625. With its pendant lighting, teapots-turned-plant pots and metal seats, this café feels like a transplant from inner Melbourne. Thankfully, it's brought a glimpse of the city's cafe culture to the snow. If coffee's not your thing, go for the hot chocolate with Baileys and peppermint.
9AM
Now, it's time to sliponyour snowshoes and explore the backcountry. Far away from chairlifts and crowds, you'll see a whole new side of the Snowies and lose yourself in some mind-blowing views. You might even muster the courage to reach Mount Kosciuszko's peak. If you're a beginner, then your best bet is to book a tour with an experienced guide. MRBC and K7 offer half-day escapades, while Wilderness Sports run sunrise and sunset hikes.
1PM
After all that walking, your next stop is Australia's highest restaurant. It's called Eagles Nest— and, unless your snow shoeing skills are already mountaineer level, you'll get to it by catching the Kosciuszko Express Chairlift. The restaurant's 1937 metres of elevation will give you 270-degree views, covering a 200-kilometre radius. Thredbo, 600 metres below, looks like a tiny toy village. Even if you don't want to hang around for lunch, you're welcome to settle in for a glühwein or schnapps.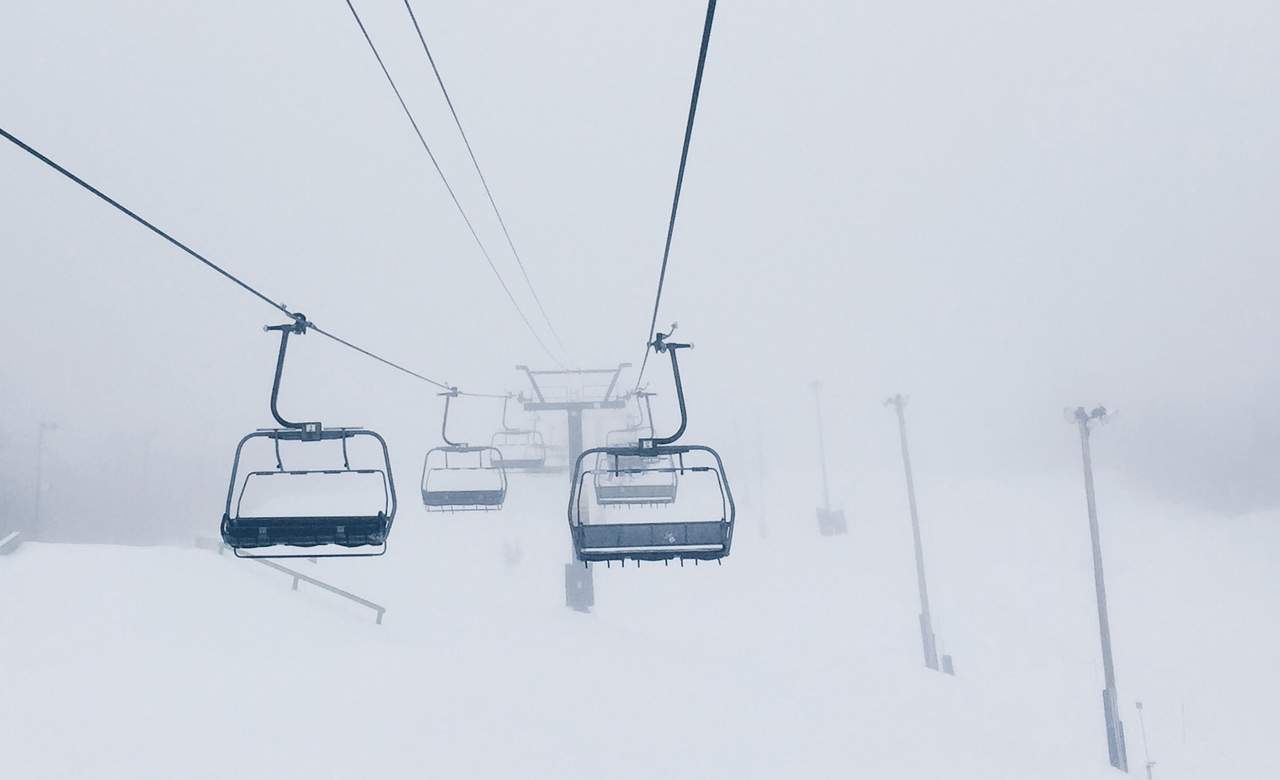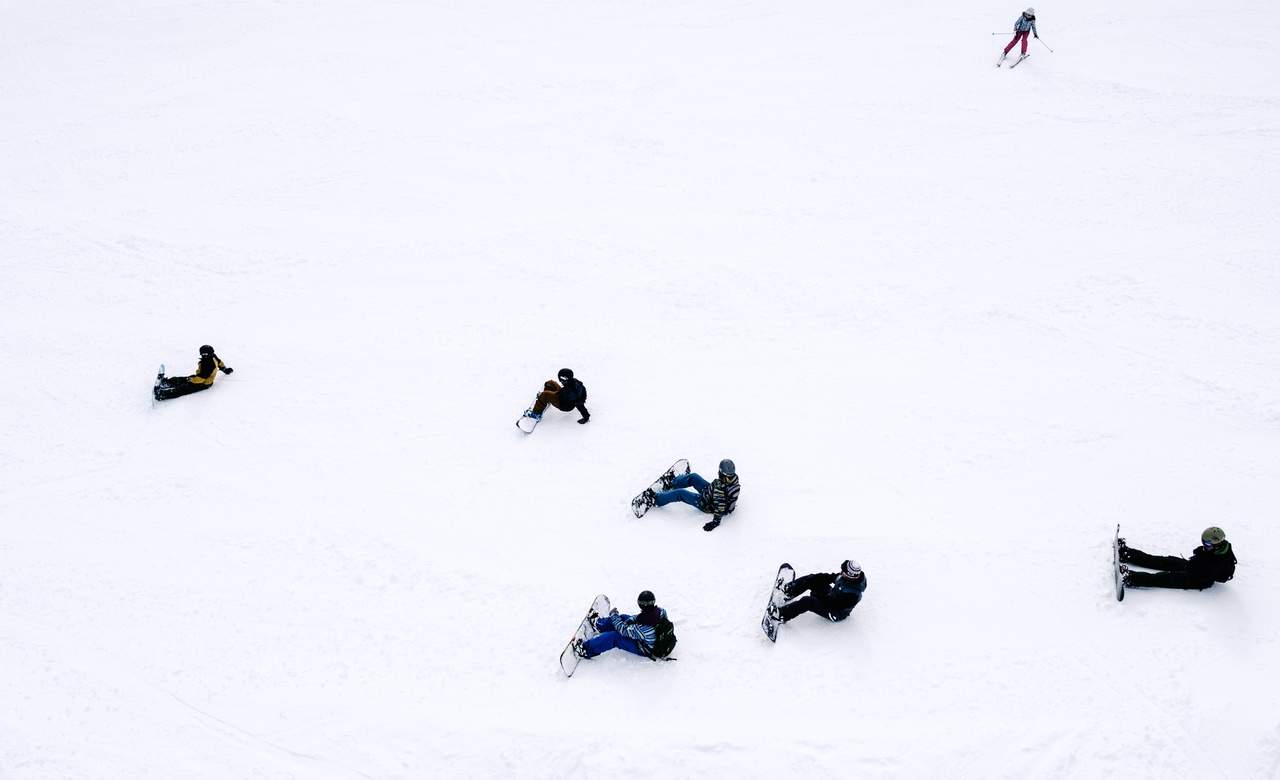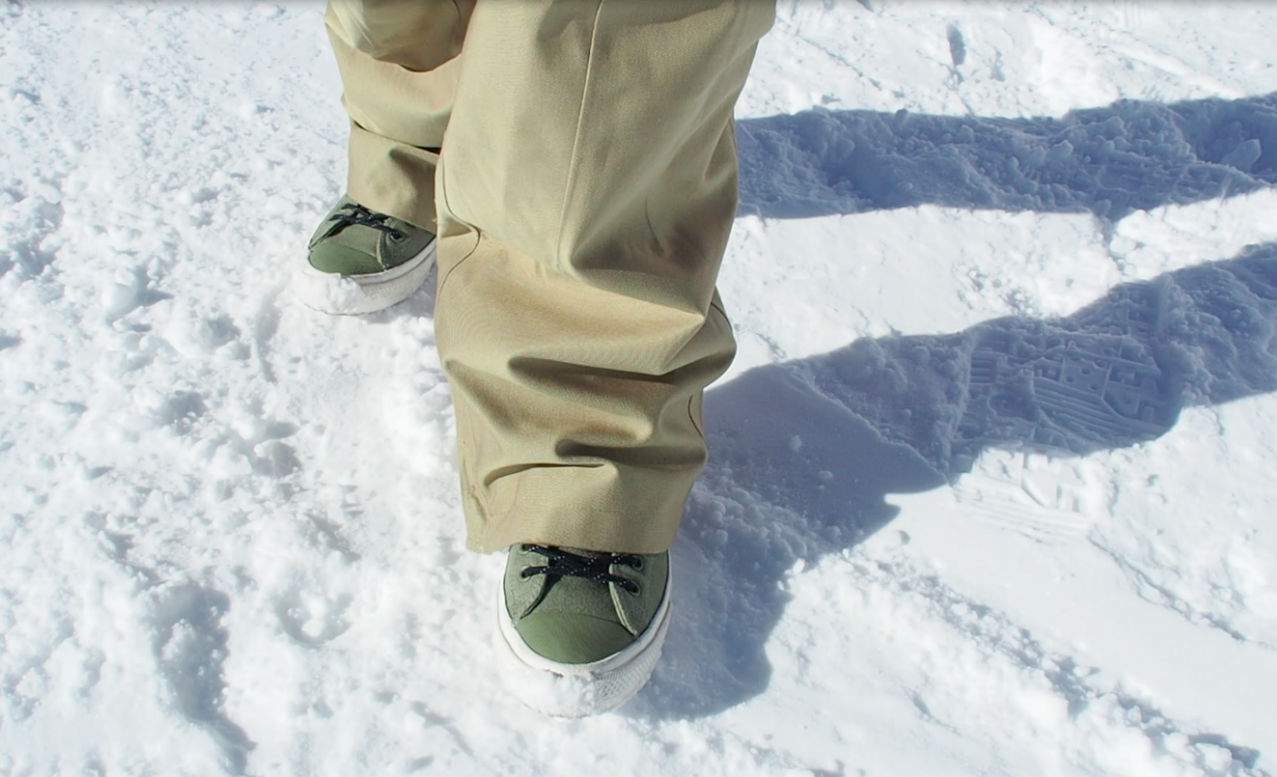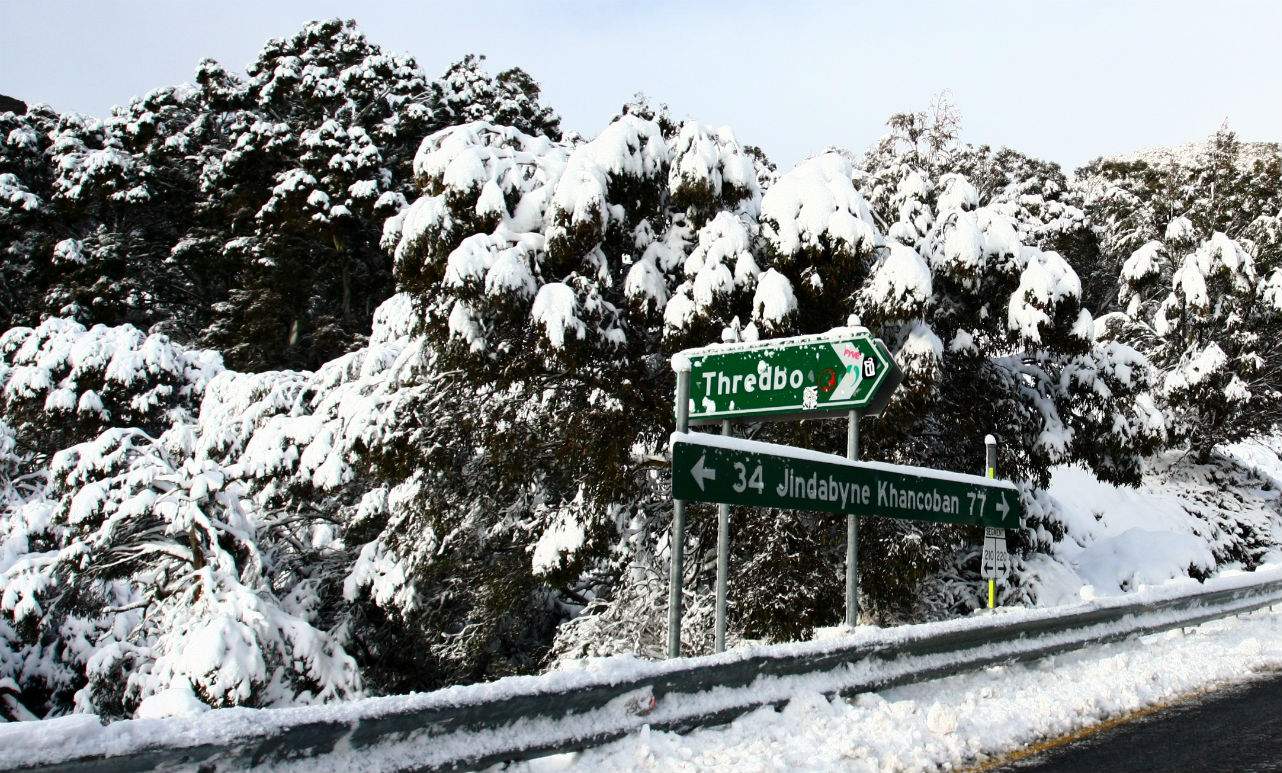 3PM
After your rigorous morning, we're letting you take it easy this afternoon. Scope out Thredbo's dedicated Snow Play Park and, well, play. This is your time to build snow people, jump in a snow tube, give tobogganing a go and maybe — just maybe — make snow angels.
6PM
One of the most extensive schnapps menus to be found anywhere in the Snowies is at the Black Bear Inn. Settleyourself in a comfy lounge, take your pick from some80drops and pretend you're in Europe. Then, aten-minute drive from Thredbo towards Jindabyne will lead youtoCrackenback Farm. Inspired by French rural hospitality, this warm, welcoming spot, with its open fire, will have you feeling like you're at home the moment you walk in. As you might expect, comfort food — cooked with fresh produce, a sense of abundance and lots of love — is on the menu. Tuck into baked whole local trout with dill and lime beurre blanc or roast duck legs with beetroot and orange sage sauce.
8AM
Cascades Restaurant dishes up the biggest breakfast in Thredbo — literally. It's in the form of a huge buffet, crowded with hot classics, just-baked pastries, cereals, fruit, juices and so on. Don't hold back — you'll be exerting lots of energy this afternoon.
10AM
Finally — it's time to hit the slopes. Grabyour skis or snowboard and get cracking. Thredbo has trails for everyone; beginners might want to book in for a lesson and start mastering the snowplough on Friday Flat, while pros are obliged to dominate the mighty Crackenback Supertrail — it's the longest trail in Australia, at 5.6 kilometres. If you're up for an adrenaline hit, jump on the Funnel Web, Thredbo's toughest, meanest ride, which isn't groomed and features a scarily steep middle bit.
1PM
Come lunchtime, swing by Kareela Hutte, along the Crackenback Supertrail. The only way you can get there is via skis or snowboard. For your efforts, you'll be rewarded with fine wines, platters loaded with fresh meats and antipasto, and mains based on premium meat cuts. Keep an eye out for live gigs and special events, like winemakers dinners. Before you get carried away though, don't forget there's a mountain to get down once you leave.
4PM
All trips to Thredbo finish (or start) with a mandatory stop at Wild Brumbyin Jindabyne. At this independent distillery, the team produces schnapps that's 100 percent Australian. All the fruit is grown in southwest NSW —be it from the raspberry farm next door or Batlow's famous apple plantations. At the door, you can try a range of classic and new creations, and buy a taste of mountain life to take home. There's also a café, serving up lunch and delicious desserts, including Austrian apple strudel and lemon gugelhupf (Austrian lemon and almond cake). It's just what you need after a huge weekend in the snow.
Words: Jasmine Crittenden. Images: Thredbo Resort, Andrew Fysh via Flickr.
Ready to tackle the elements? Pack your snowgear and hit the road for to explore this NSWgem in all its powderyglory. We spent all weekend inConverse's new Chuck Taylor All Star II Boot— can recommend forrain, hail, snow or shine.