Outside Guide
48 Hours in Byron Bay
We've teamed up with Converse to embrace the elements in an all-weather travel guide series.
It's no secret that Byron Bay is one of the most beautiful coastal towns in Australia. The gentle beaches are backdropped by stunning mountains, the inland rivers are surrounded by rainforests and rolling hills, and there are buckets and buckets of sunshine — nearly all year round. Not only that, the food is incredible — take your pick from an array of beachside breweries, pubs, cafes and even fine-dining restaurants. Most locals have moved here because they're sick and tired of aggressive, fast-paced city life, and they love it. Rather than make the big move, we suggest you try it out for a weekend. Pack your Chuck Taylor All Star II Spacer Mesh (they're made for heat and humidity, so they'll keep your feet cool in the aforementioned weather) and hit the road for 48 hours in Byron Bay. You'll wish you were there for longer.
4PM
After conquering the ten-hour road trip from Sydney (or the flight from anywhere else), you'll want to check in and refresh. Ideally, your accommodation should involve absolute beach frontage. To maximise your connection with the elements, pitch your tent at North Coast Holiday Park, Clarkes Beach. But, if the comfort of four walls is more appealing, then check out Beaumonts Beach House on Belongil or the luxe, frangipani-dotted suites at Watermark on Wategos.
6PM
Hit Main Beach at sunset and you'll understand why this place is so popular. There's clear water, smooth waves and a good chance of dolphin sightings. Take a dip or stroll east for a beach walk that can go for as long as you want. We say you should walk all the way to Clarkes Beach.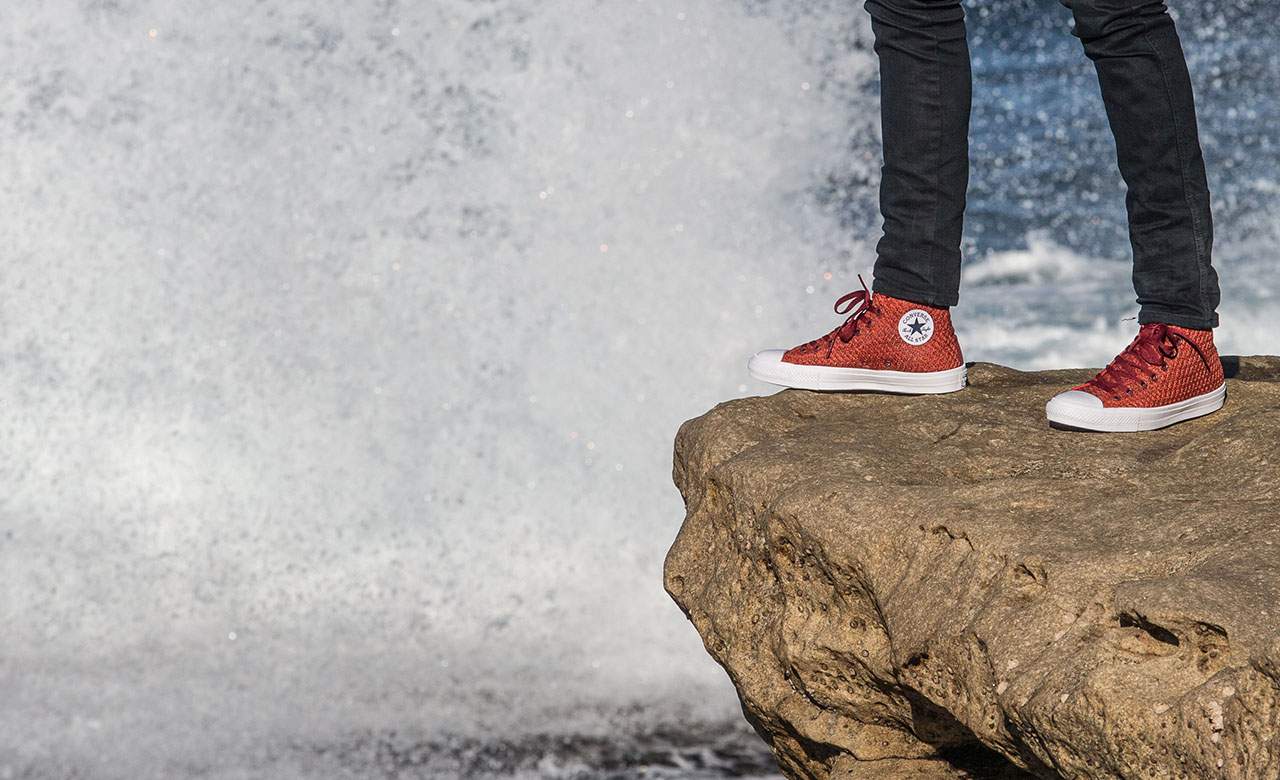 8PM
Grab a cab and head a couple of kilometres south of town for dinner at The Roadhouse. The dishes, based on fresh, locally-sourced, sustainably-grown produce, change every day. One night, you can expect smoked trout pate with crispy fried sheep cheese and beetroot hummus, the next, an organic chicken roast. Hang around afterwards to sample your way through the whiskey collection — it's the biggest one on the North Coast.
8AM
Breakfast at 100 Mile Table is worth getting up early for. Found in the Byron Bay Arts and Industry Estate, this feast-making machine is the work of chef Sarah Swan (ex-Rockpool Group) and wine expert Jeremy Burn (ex-Hipgroup). Slide onto a wooden bench, order a Marvell Street Coffee or house-made chai and tuck into a bacon and egg butty with 100MT's own tomato jam, or The Candice (sautéed greens, charred vegetables, avocado, soft fried eggs). Be sure to fill up — there's some serious outdoors-ing ahead.
10AM
Your first adventure for the day is the Cape Byron Walking Track. This 3.7-kilometre loop gives you a more spectacular perspective on the scenery you glimpsed from Main Beach. You'll pass through rainforest gullies, above beaches, across open grassy areas and along sheer cliff faces, taking in the legendary Byron Bay Lighthouse on the way. Keep an eye out for dolphins, turtles and during winter, whales.
1PM
By now the hungry wolf will be howling at your door, so make your way to Orgasmic Food for a Middle Eastern banquet. Fair warning: you might find yourself queueing besides hordes of salty, surfed-out folk. But the wait is worth it. In fact, we like this institution so much, we listed it among our favourite restaurants in New South Wales worthy of a road trip.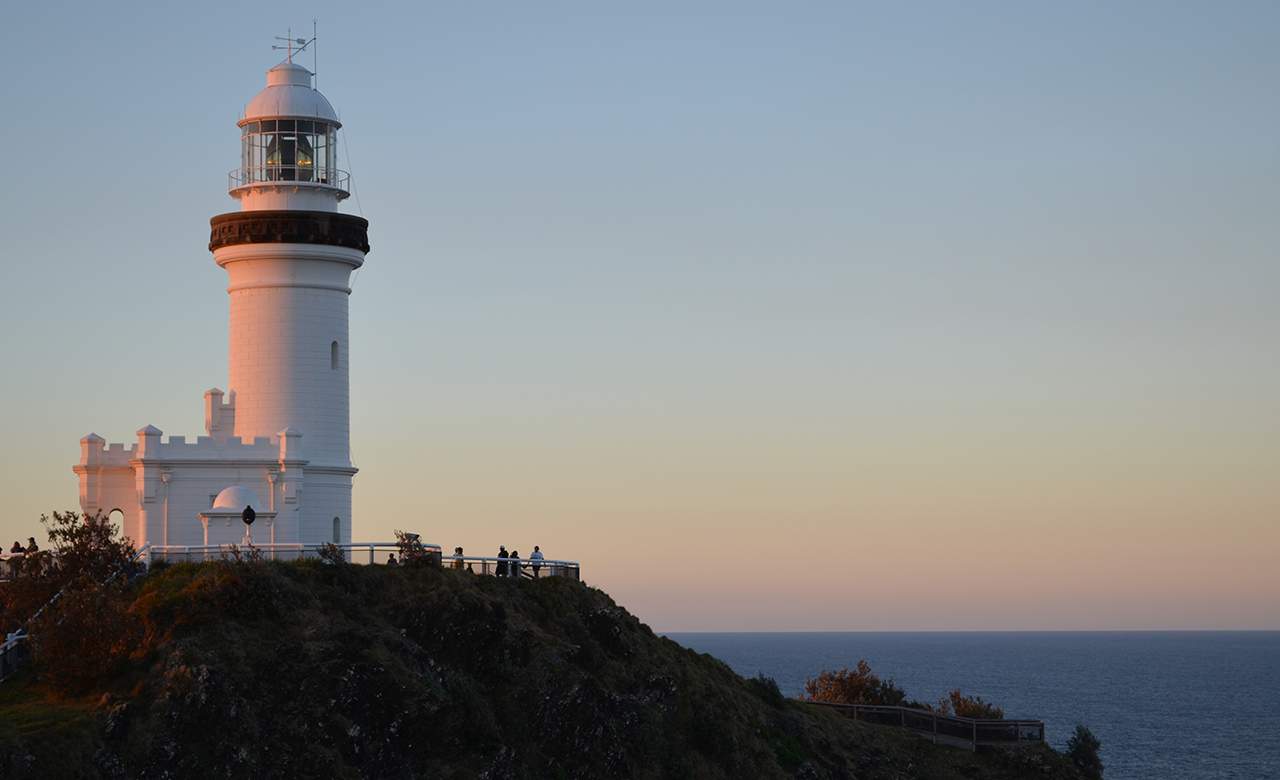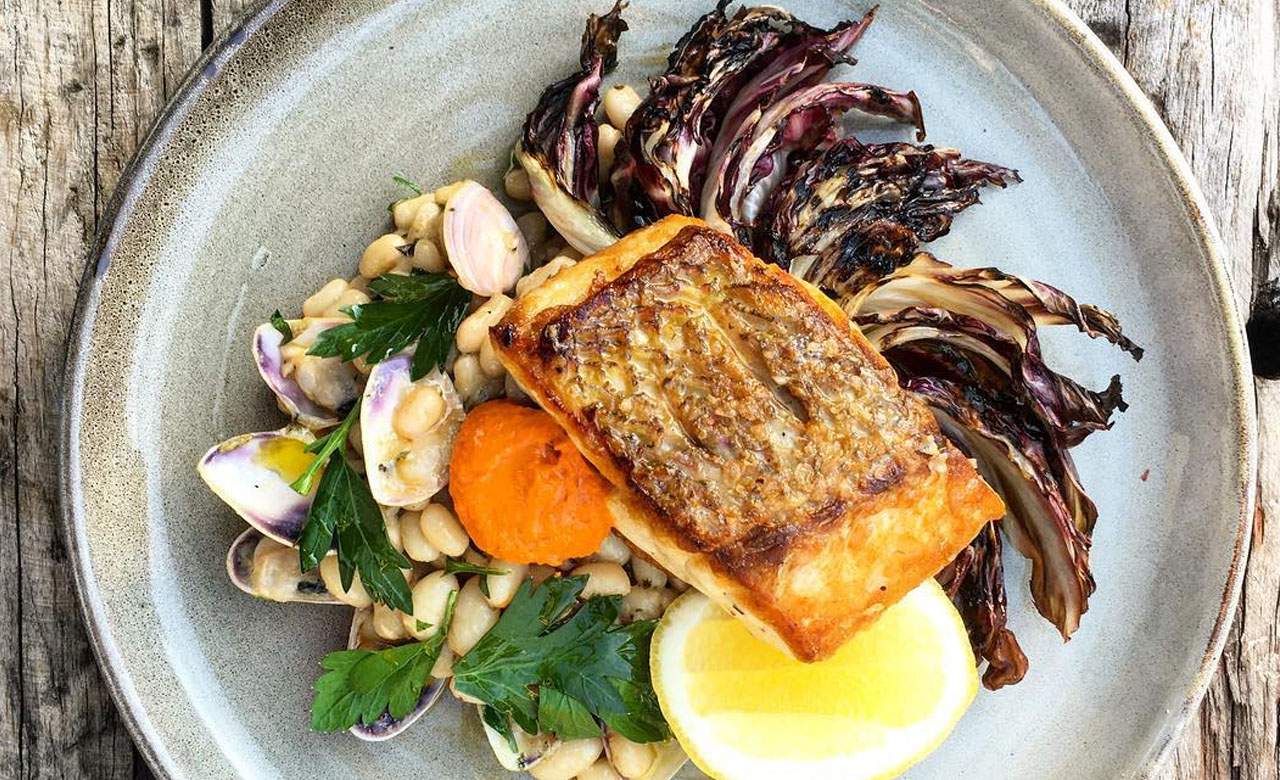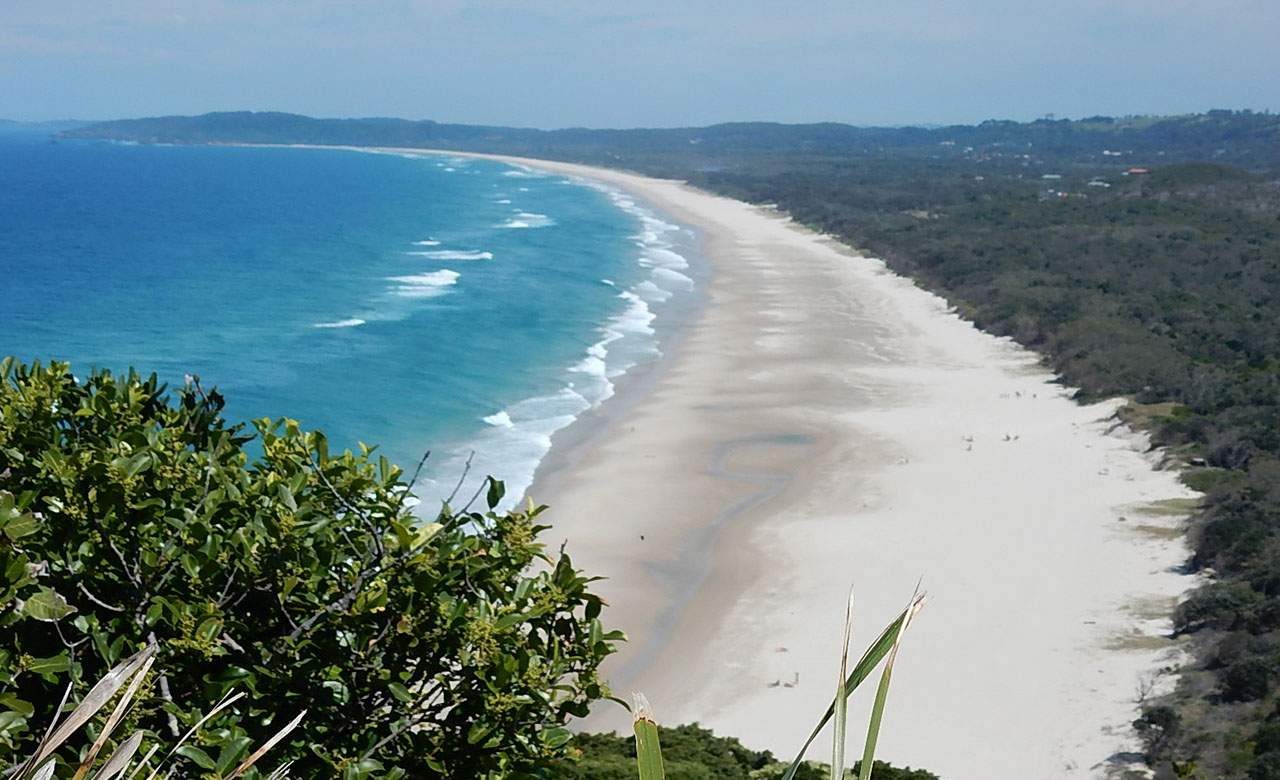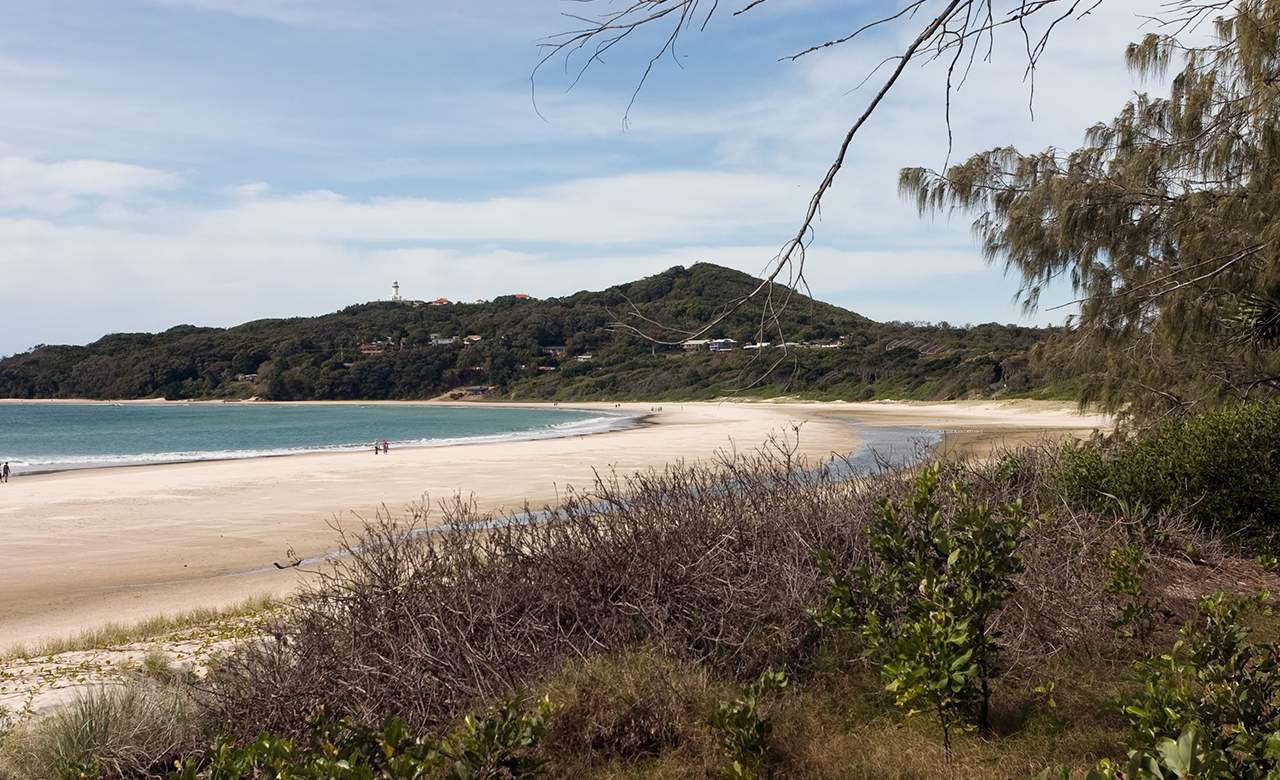 2PM
Next up, you're in for some northerly exploring. Your first stop is Tyagarah Nature Reserve, which cuddles the coastline — keeping houses and cars away – for seven glorious kilometres. Hang out in the picnic area and wander around the bush trails, keeping company with banksias, midgen berries, wallabies and bush turkeys. Nearby Tyagarah Beach is clothing-optional, just so you know.
5PM
Another ten minutes of driving gets you to Brunswick Heads, where it's time to jump aboard a Sunset Eco Rainforest River Cruise. This 90-minute journey leaves from the Boat Harbour and carries you up the tranquil Brunswick River, which is part of Cape Byron Marine Park. You'll be immersed in rainforest and mangroves, meeting eagles and kingfishers, and sipping on complimentary beer or wine to refresh you from the heat.
7PM
While you're in Brunswick Heads, you may as well try some of its culinary offerings. If you can manage to nab a seat on one of Fleet Restaurant's locally-crafted Tasmanian oak stools, you'll be settling down to a bunch of perfectly-composed small plates and organic wines. For a more budget-friendly option, drive ten minutes inland to the lovely, riverside town of Mullumbimby for wood-fired pizza at Milk and Honey.
8AM
Yep, we're ordering another early morning wake-up. There's so much beauty in and around Byron Bay, you won't want to miss a moment of daylight. One of these said beauties is food, so drop by Folk for brekkie, served on genuine 1970s enamel and dotted with superfoods, like turmeric, tahini and chia.
9.30AM
To see Byron Bay from yet another angle, join a sea kayaking tour. This three-hour escapade will bring you up close to bottlenose dolphins and three different sea turtle species. Along the way, your guide will fill you in on Byron Bay's history, including its indigenous heritage, and give you a few marine biology lessons. Plus, you'll get to work on your paddling skills, maybe even tackling a wave or two — it'll be refreshing.
1PM
You've definitely earned yourself a long lunch in the Byron Bay Brewery's laidback, leafy, sun-dappled beer garden. Order a few share plates, loaded with fresh ingredients like king prawns, market fish of the day and calamari, and graze the afternoon away. Don't leave without tasting your way through the Brewery's creations, which are named after character types, like "The Hazy One" (cloudy pale lager) and "The Bold One" (a strong, bitter IPA).
3PM
Assuming you can still move, finish your trip with one-hour drive through Byron Bay's lush, hilly hinterland, to reach stunning Minyon Falls, in Nightcap National Park. You can drive straight to the lookout or, if enough daylight is on your side, take on the 13-kilometre Minyon Falls Walking Track. Should you be southbound on the way home, pop into the teeny-tiny village of Newrybar to visit the Harvest Café. It's home to a restaurant, bar and 107-year-old bakery that still turns out excellent organic sourdough and French pastries.
Words: Jasmine Crittenden. Images: Roadhouse Byron Bay, Jimmy Harris, Benjamin Oakley, Stephanie Watson. 
Ready to tackle the elements? Pack your gear and hit the road for to explore Byron Bay in all its glory. We spent all weekend in Converse's new Chuck Taylor All Star II Spacer Mesh — highly recommended when you need to keep your cool in the heat and humidity.