Outside Guide
48 Hours in Wanaka
We've teamed up with Converse to embrace the elements in an all-weather travel guide series.
Wanaka is the New Zealand you see advertised on massive billboards and bus banners. Ridiculously stunningnatural landmarks, A-grade snow, a sprawlinglake for All The Watersports and a population of permanently smiling people (probably explained by the previously mentioned aspects of Wanaka), makes the area's nickname as 'God's Country' a pretty good call.
Sitting over the hill from the better-known but more human-saturated Queenstown, Wanaka is only an hour ride away from Queenstown's airport, which has direct flights linking it to most of the main cities in New Zealand and Australia's east coast.
We've teamed up with Converse to hit Wanaka in the cold, as part of our all-weather travel guide series, showcasing Australia and New Zealand's next-level destinations which are both incredibly beautiful and more adventure-packed in extreme weather conditions, whether that be coastal rain, desert dryness, or fresh powder snow. We've mapped out 48 hours of outdoor activities for you, so pack your snow gear(like your Chuck Taylor All Star II Boot, they're warm and cosy) and hit the road to explore this natural gem.
6PM
Check into the Riverrun Lodge, where there'll bea complimentary wine, pre-dinner appetisers and a private hot tub waiting for you. This luxury lodge, which was constructed out of 100 tonnes of reclaimed native timber and hardwood, is one of the few Qualmark Enviro-Gold awarded places to stay in the area.
8PM
Take in those glorious Wanaka lakeside views at the The Landing, acontemporary, seasonally-focusedrestaurant owned by Byron Bay exports Sarah and Philip Cochrane. If you're looking for a seriously localiseddinner, the restaurant's committed to serving fresh-as-possible, local-as-possible meals and wines sourced from the nearby vineyards — only a handful of bottles from the wine list are sourced from overseas.
10AM
Stop by Wanaka's recently opened hidey-holeFederal Diner to dig into ahearty breakfast to start off the day — or get everything to go and enjoy their fresh smoothies, coffee and famous cheese or date sconesby thelakeside for a breakfast picnic instead.
1PM
Take a half day to go canyoning through Niger Stream and Big Nige. You'll get drenched in the process while abseiling down waterfalls and jumping into pools with Deep Canyon, a NZOIA certified New Zealand guiding company who have been running canyon descents since 1994, (apparently the first in NZ to do so). If you're not soaked by the end of it, you're not doing it right.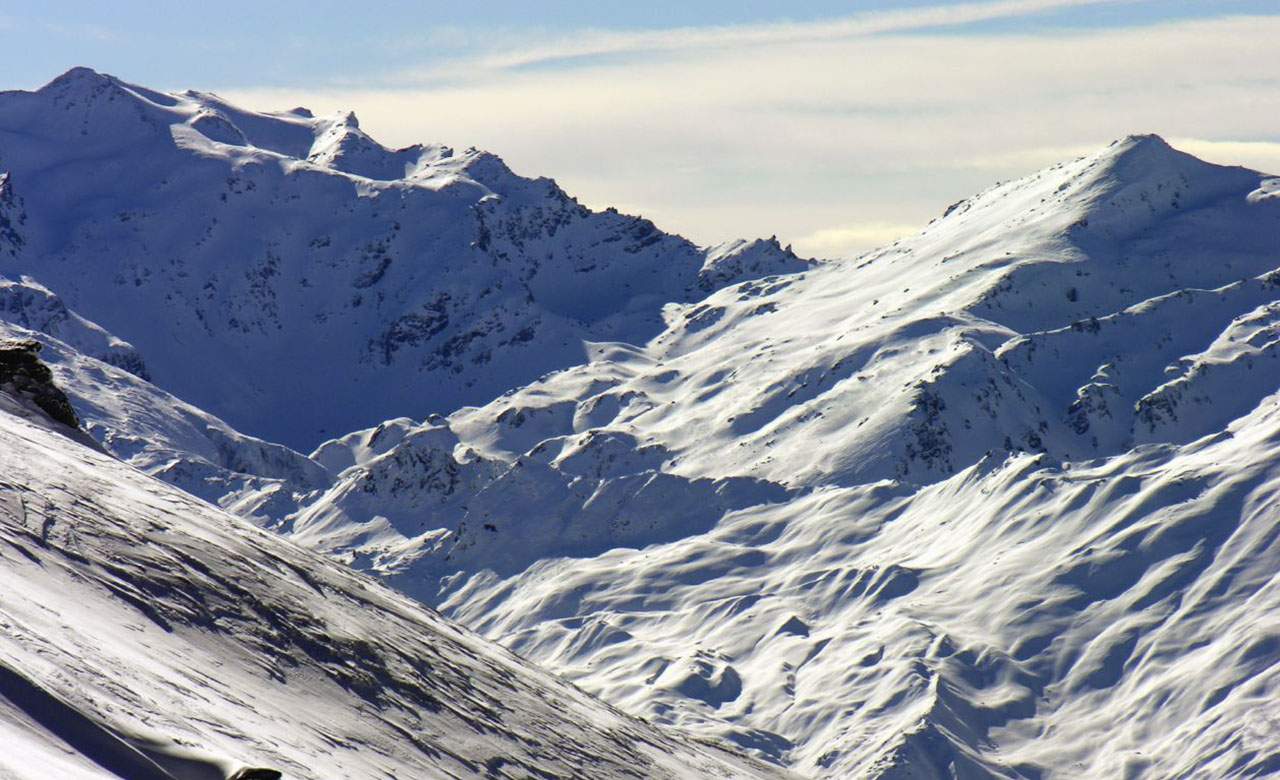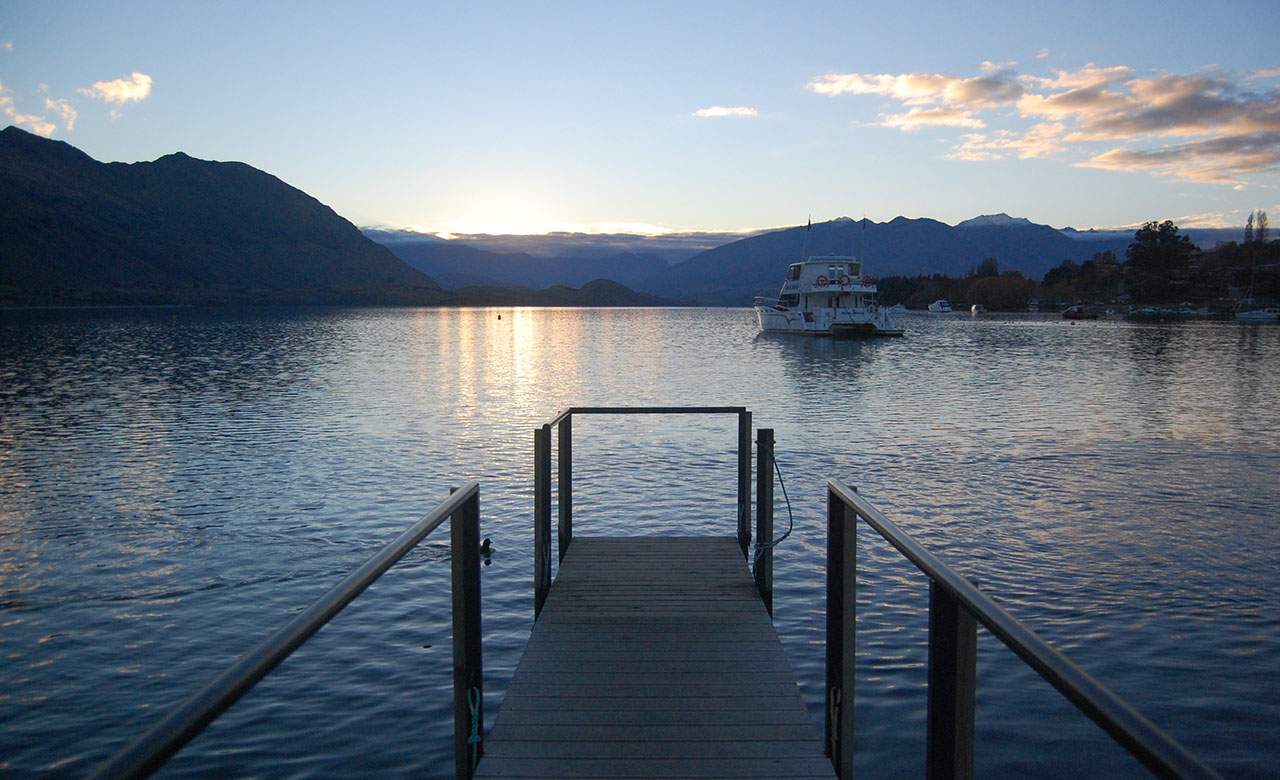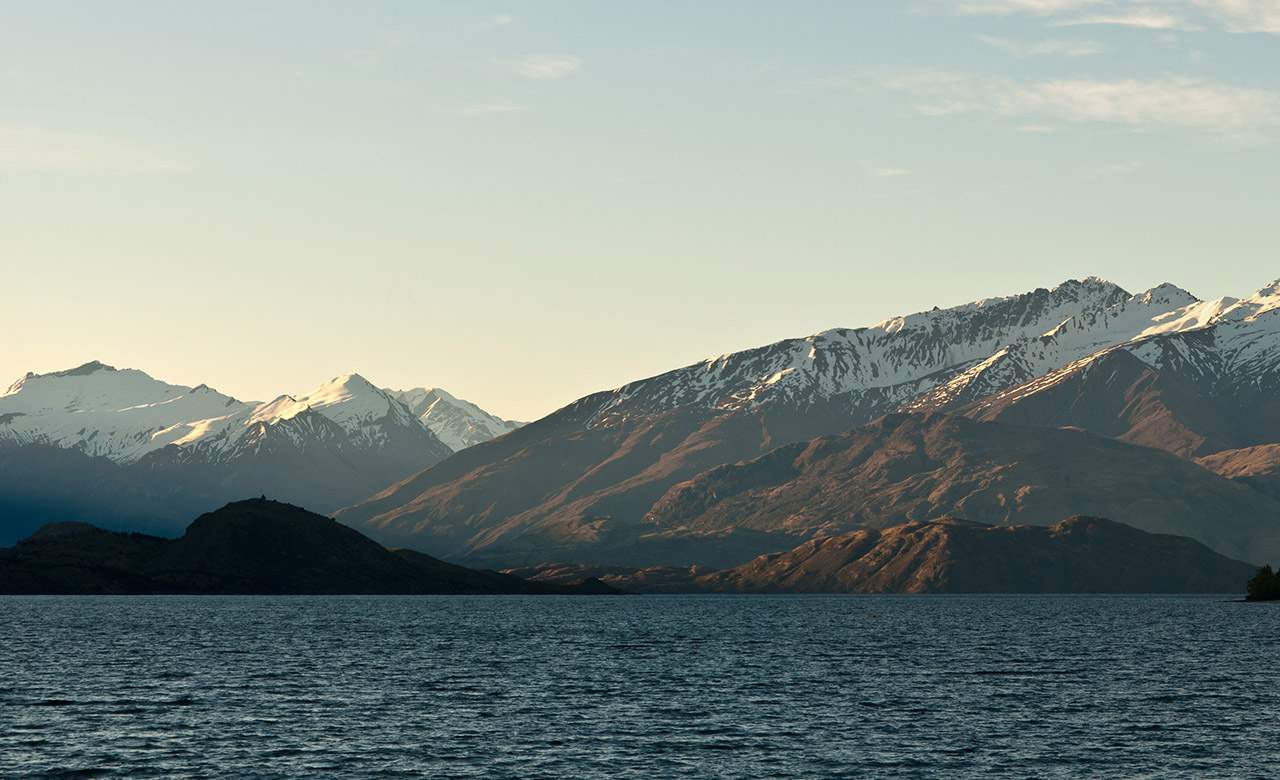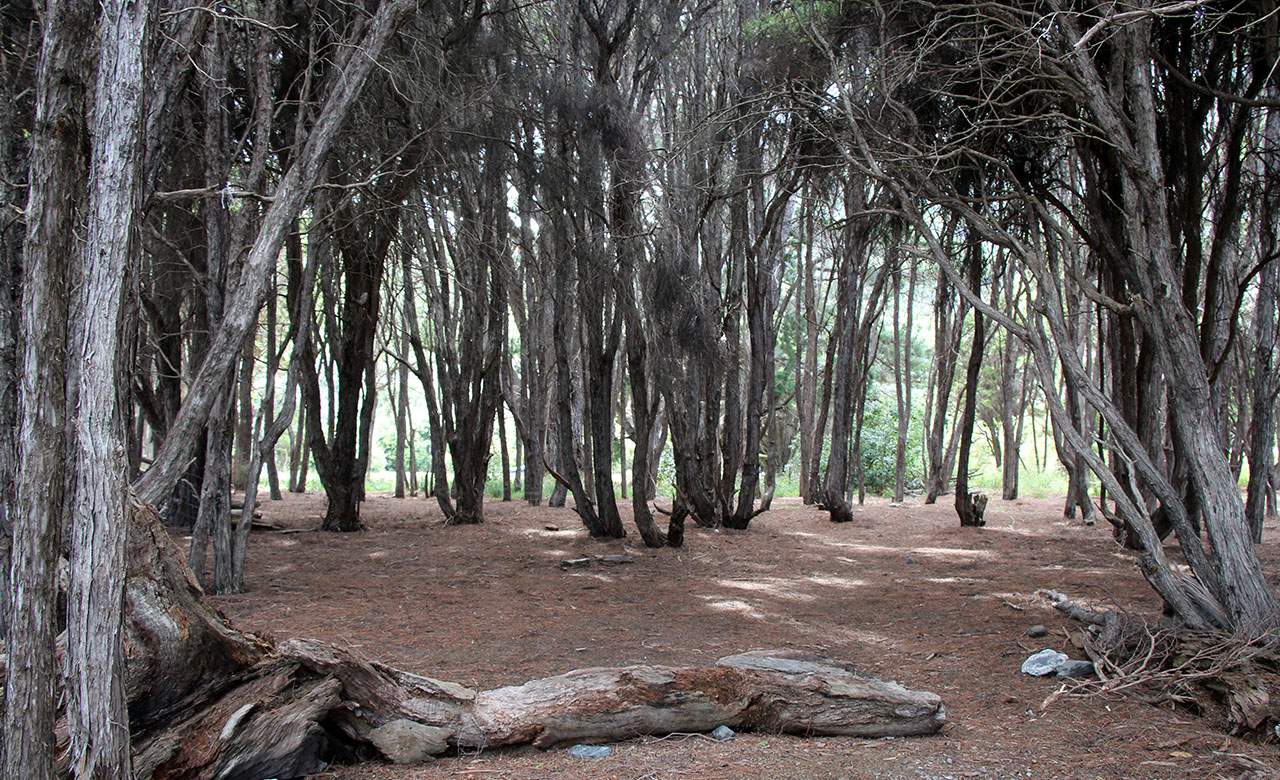 5PM
Hire an electric bike from Good Rotations for a cruisy sunset trip along the lakeside. Wanaka is packed with great, easy bike tracks, but if you're up for a slightly more challenging ride, hire a fat bike and pedal your lactic acid-filled thighs all the way up along the groomed Snow Farm Nordic ski trail network up to the Kirtle Burn Hut for a hot chocolate (BYO everything). The late snow season's is a perfect time to go, with the freeze-thaw conditions turning the snow into a smooth, crystalline playground for your four-inch wheels.
8PM
Finish up the day with a wine by the open hearth fire at Kika, the sister restaurant to the long established local favourite Francesca's Italian Kitchen. Kika specialises in contemporary Italian tapas to share. Their seasonal, 'Just Feed Me' menu is perfect for those indecisive humans amongst us.
10AM
Have an easy, short Sunday morning stroll to the Blue Pools, accessed from the Blue Pools carpark of the Mount Aspiring National Park (about an hour's drive from Wanaka). The Blue Pools do not disappoint their name — with vivid, almost unreal turquoise water on display thanks to the flour from the glaciers nearby.
1PM
Take the afternoon to get up close to an actual glacier on the Rob Roy Glacier track. You'll want to leave some time to get to the Raspberry Flat carpark, which is also at Mount Aspiring National Park, as traffic jams by way of cows, slippery muddy patches and pot holes are common and will slow the drive down.
Once at the carpark, the starting point of the Rob Roy track, a lone swing bridge, is about a 15 to 20-minute walk on the general track. Once you've crossed the bridge, prepare for a steep climb up and an even steeper reward in terms of views.
5PM
Before packing up and leaving one of the world's most magical locations, take a swan song kayak on Lake Wanaka, the fourth largest lake in New Zealand, with a rental from Paddle Wanaka.
Words: Laetitia Laubscher. Images: Karl Norling, Jo Munday.
Ready to tackle the elements? Pack your snowgear and hit the road for to explore this New Zealandgem in all its freezingglory. We spent all weekend in Converse's newChuck Taylor All Star II Boot— highlyrecommended fora trip to the snow.