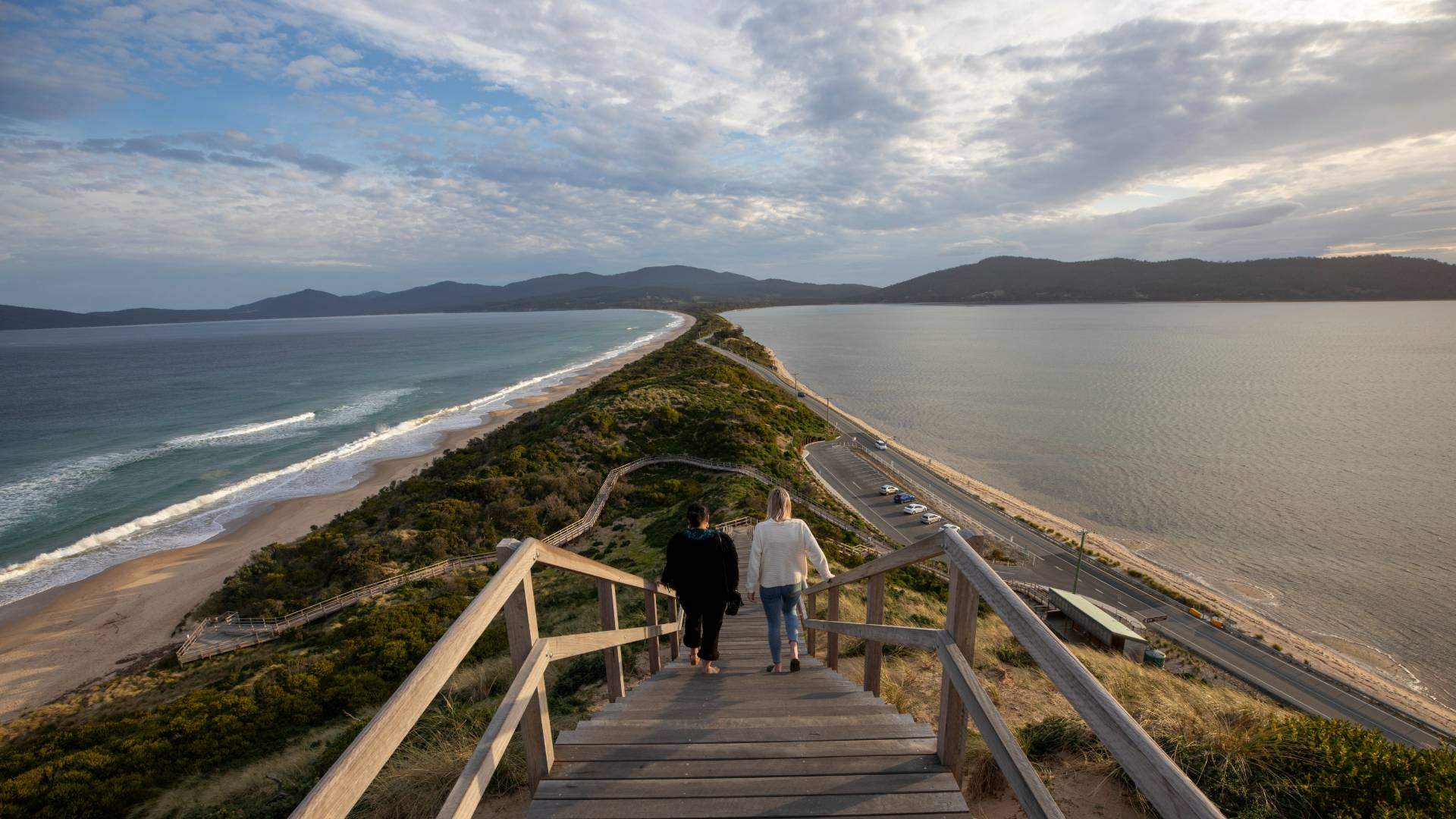 How to Spend
48 Hours on Bruny Island
No trip to Tasmania is complete without a visit to Bruny Island.
Remote enough to make you think you're hours into the countryside, but only 40 minutes (and a 20-minute ferry ride) from Hobart's city streets, Bruny Island is a beautiful place to escape to without leaving civilisation behind. And the best thing about Bruny Island is that even though it's surrounded by long stretches of white sandy beaches and untouched scenery, you can follow your day of outdoor adventure with some seriously good food and great boutique accommodation. The Island can get busy in the summer, which makes the wetter, winter months the perfect time to go. Read on for a two-day itinerary packed with eats, adventures and unmissable sights.
From pristine beaches and bountiful wine regions to alpine hideaways and bustling country towns, Australia has a wealth of places to explore at any time of year. We've partnered with Tourism Australia to help you plan your road trips, weekend detours and summer getaways so that when you're ready to hit the road you can Holiday Here This Year.
Under current COVID-19 restrictions in Australia, there are some restrictions on where you can go on a holiday. But, you can start dreaming. Bookmark this for when you can explore once again.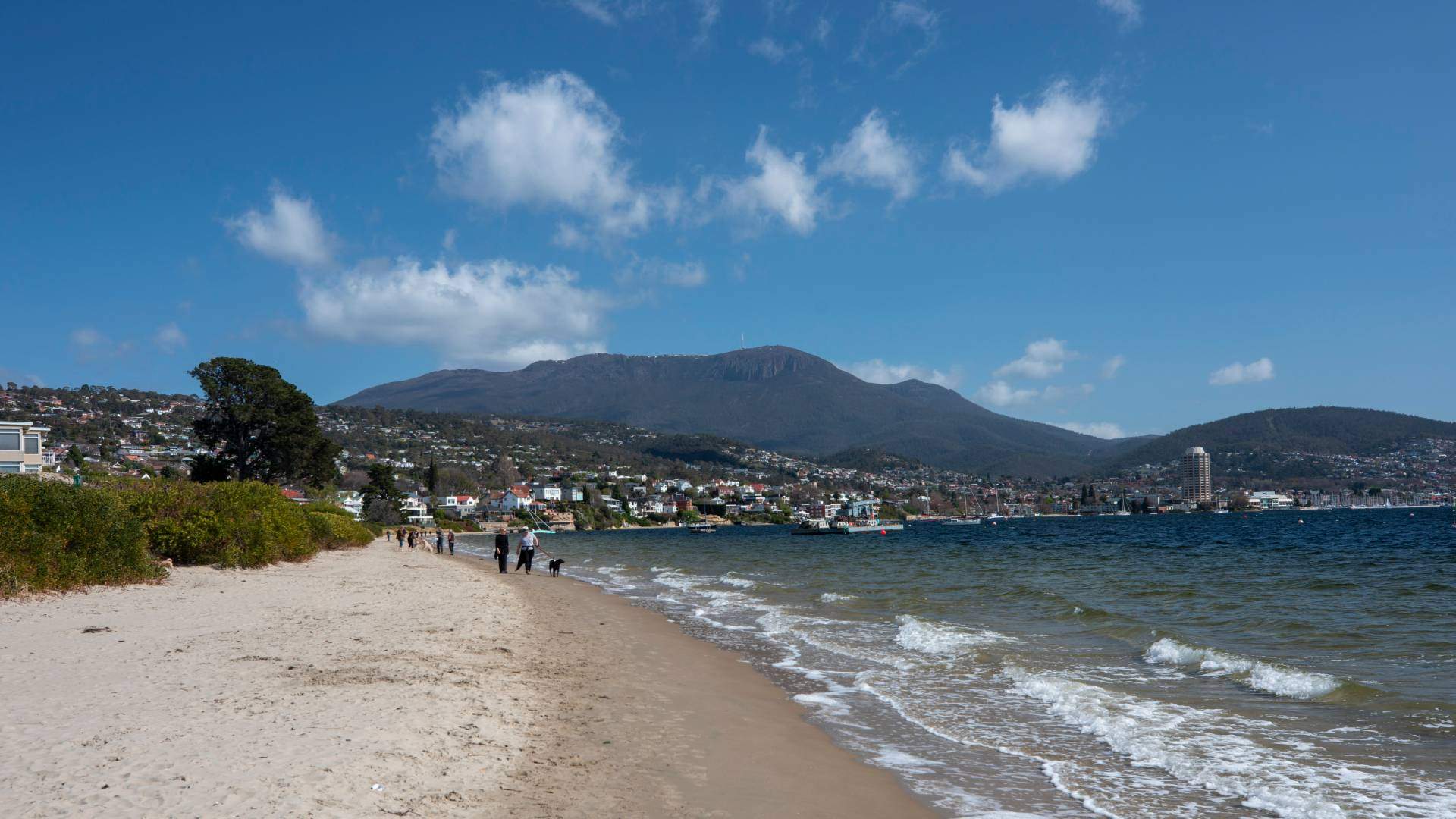 Friday
4PM
Drive 40 minutes from Hobart through adorable towns like Snug, before arriving at the ferry terminal in Kettering for a 5.30pm trip across to Bruny Island (take your car with you). The ferry only takes 20 minutes, so make the most of the incredible views while you can — and keep an eye out for seals as you cross the D'Entrecasteaux Channel.
6PM
Head to Jetty Cafe at Dennes Point for a seafood dinner made from local produce. Get there early enough and the deck is a great spot to sit and watch the sun go down.
8PM
After dinner, head to the Bruny Island House of Whisky for a nightcap. Tasmania is known for having some top-notch local whisky, so this is a great place to swing by for a tasting. The staff is extremely knowledgeable and approachable, too.
10PM
If you're feeling particularly adventurous, there are a whole bunch of spots to camp on Bruny Island like Cloudy Corner and Jetty Beach. If you're not, rest your head on an environmentally friendly pillow at 43 Degrees in the south of Bruny Island. These beautiful eco-cabins in Adventure Bay are set on the water and have breathtaking views of the beach and Bruny Island's rolling hills.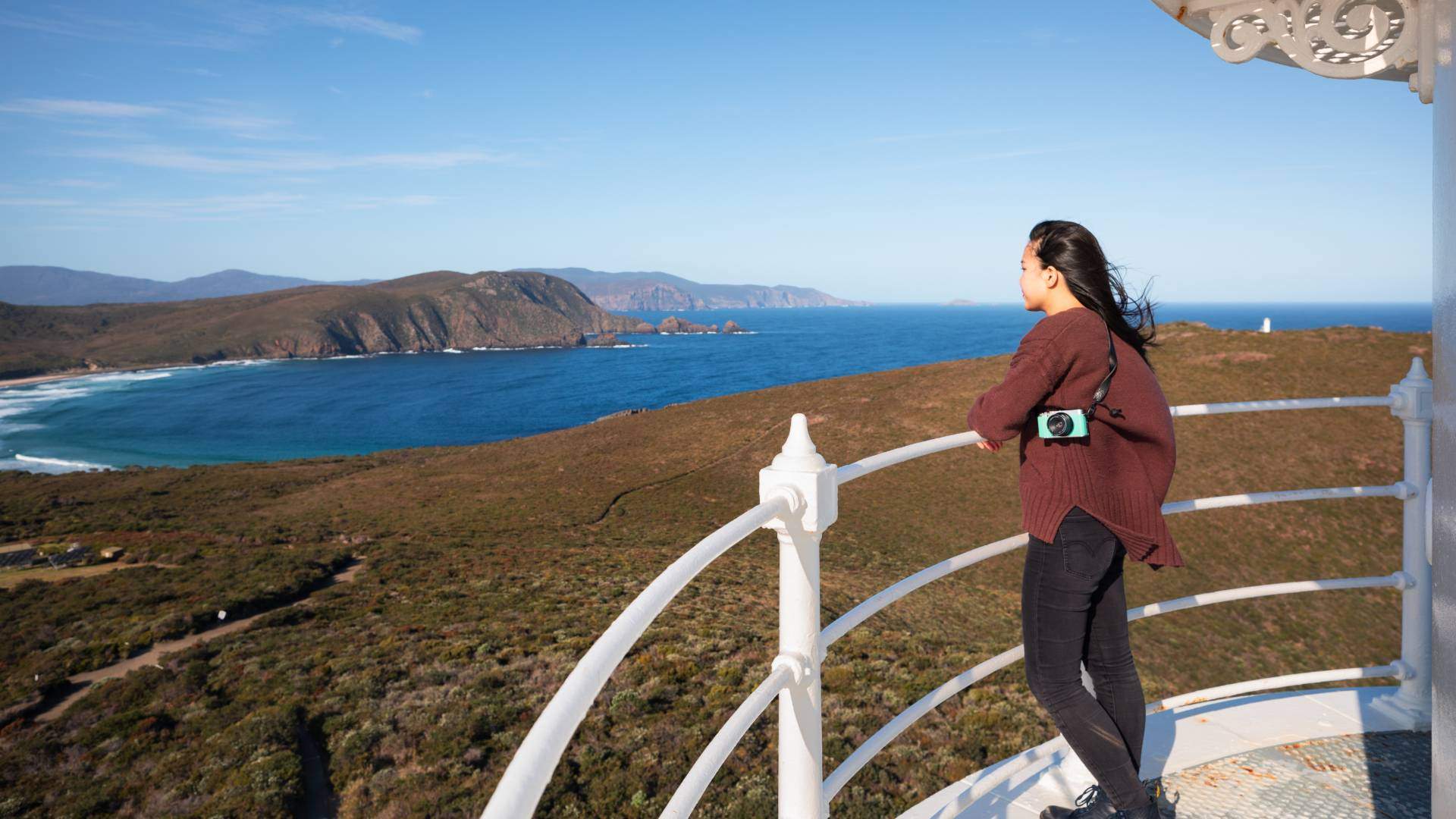 Saturday
8AM
Wake up early to take a walk in South Bruny National Park. The Grass Point Walk is four kilometres, or 1.5 hours return, but if you prefer to go for a little bit longer, stay on the same track and loop further for the Fluted Cape Walk. This walk starts along the beach at the end of Adventure Bay, and continues along the coastline to Grass Point. Relax and take in the incredible waterfront views.
10AM
Grab breakfast and a coffee from Penguin Cafe. If you're keen to experience local cuisine, you could try the locally famous curried scallop pie and eat it while looking at views of the beautiful Adventure Bay. If it's rainy, this is a great spot to get some shelter — Adventure Bay is much more covered than Bruny Island's other beaches.
12PM
Get rugged up in waterproof gear and jump on a Bruny Island Cruise. It's a great opportunity to get out onto the ocean and see cliffs, blowholes, caves and wildlife like seals, whales and dolphins.
2PM
Head down to the southern part of the island and grab lunch at Bruny Island Premium Wines, Australia's most southern vineyard. This is the place to taste local fare — they serve Bruny Island wallaby, beef and lamb. Also, lots of local wine.
4PM
Keep driving south all the way down to Cloudy Bay. You'll start to feel like you're at the end of the world at this point — that's because there's just water between you and Antarctica. If you were feeling insanely brave (and qualified) you could go for a surf here, or you could just enjoy a walk along the beach trail.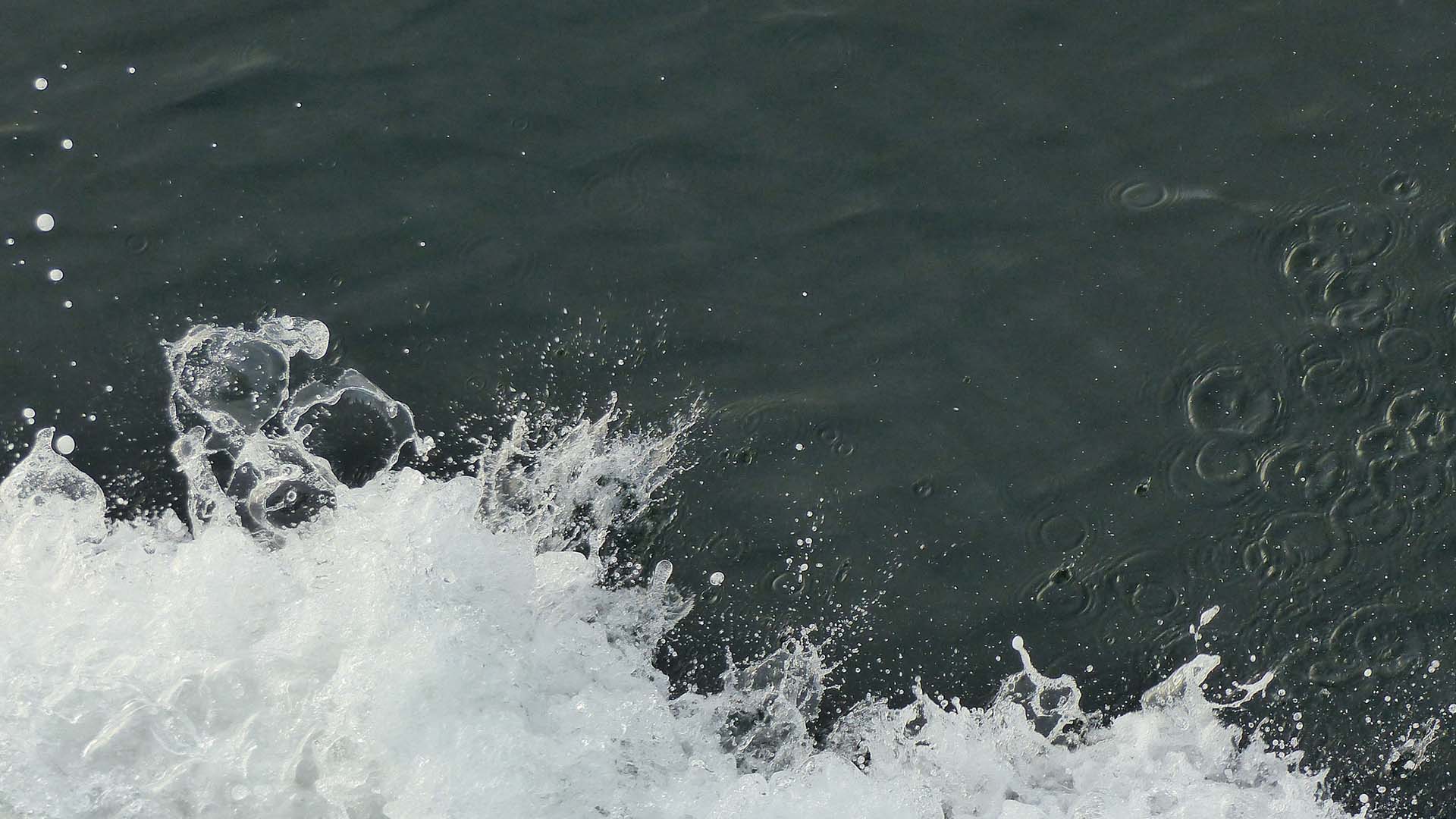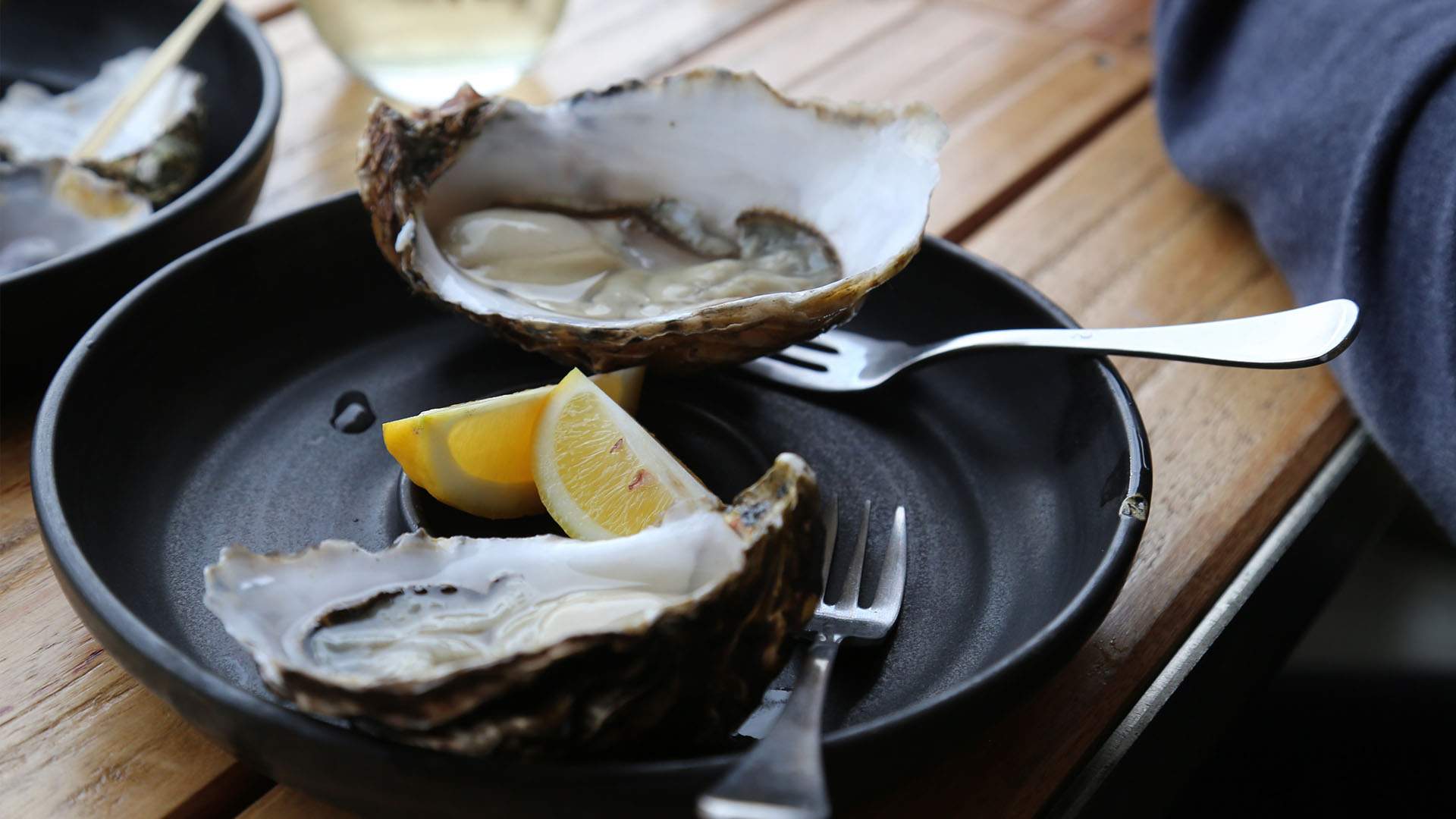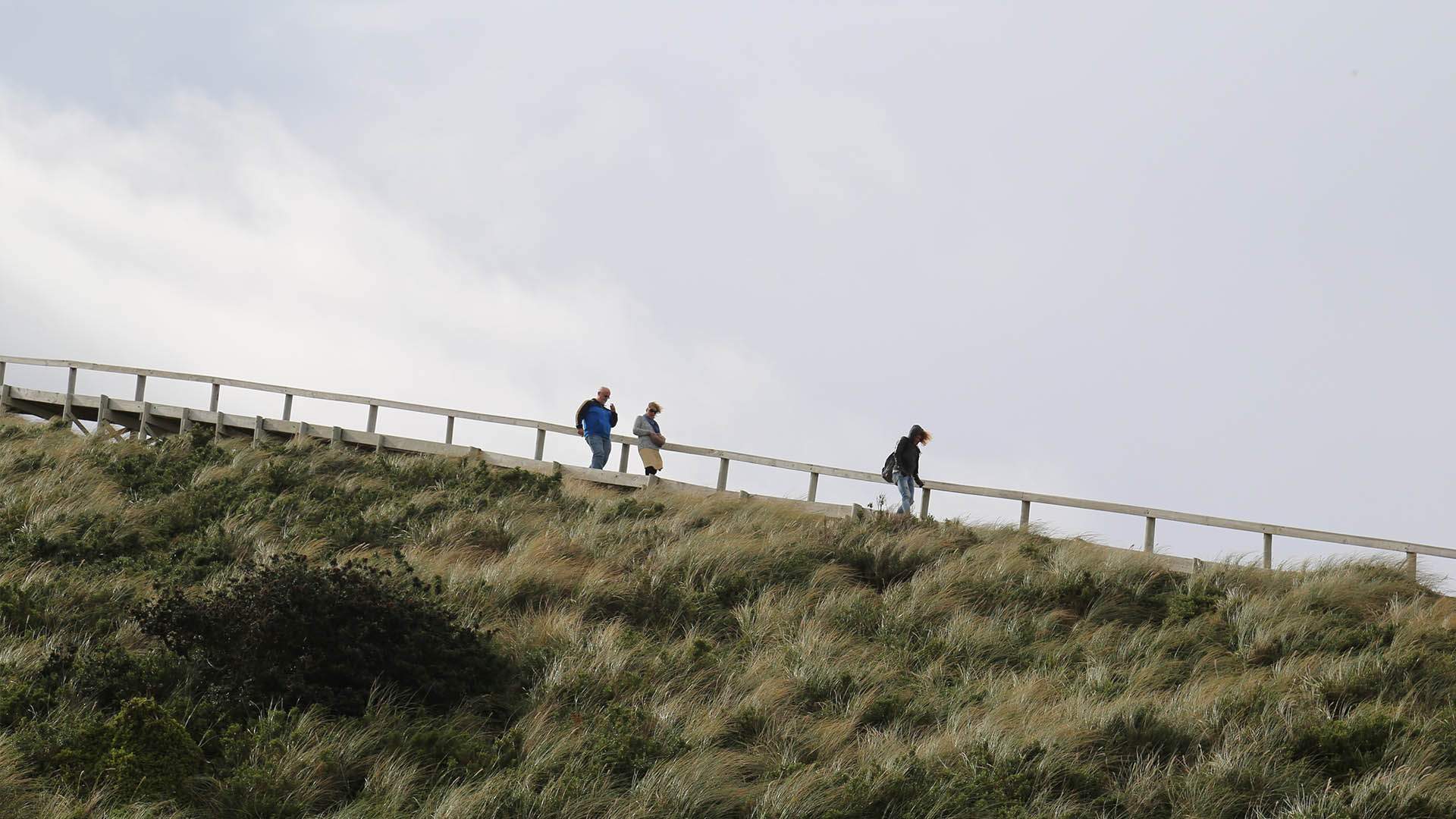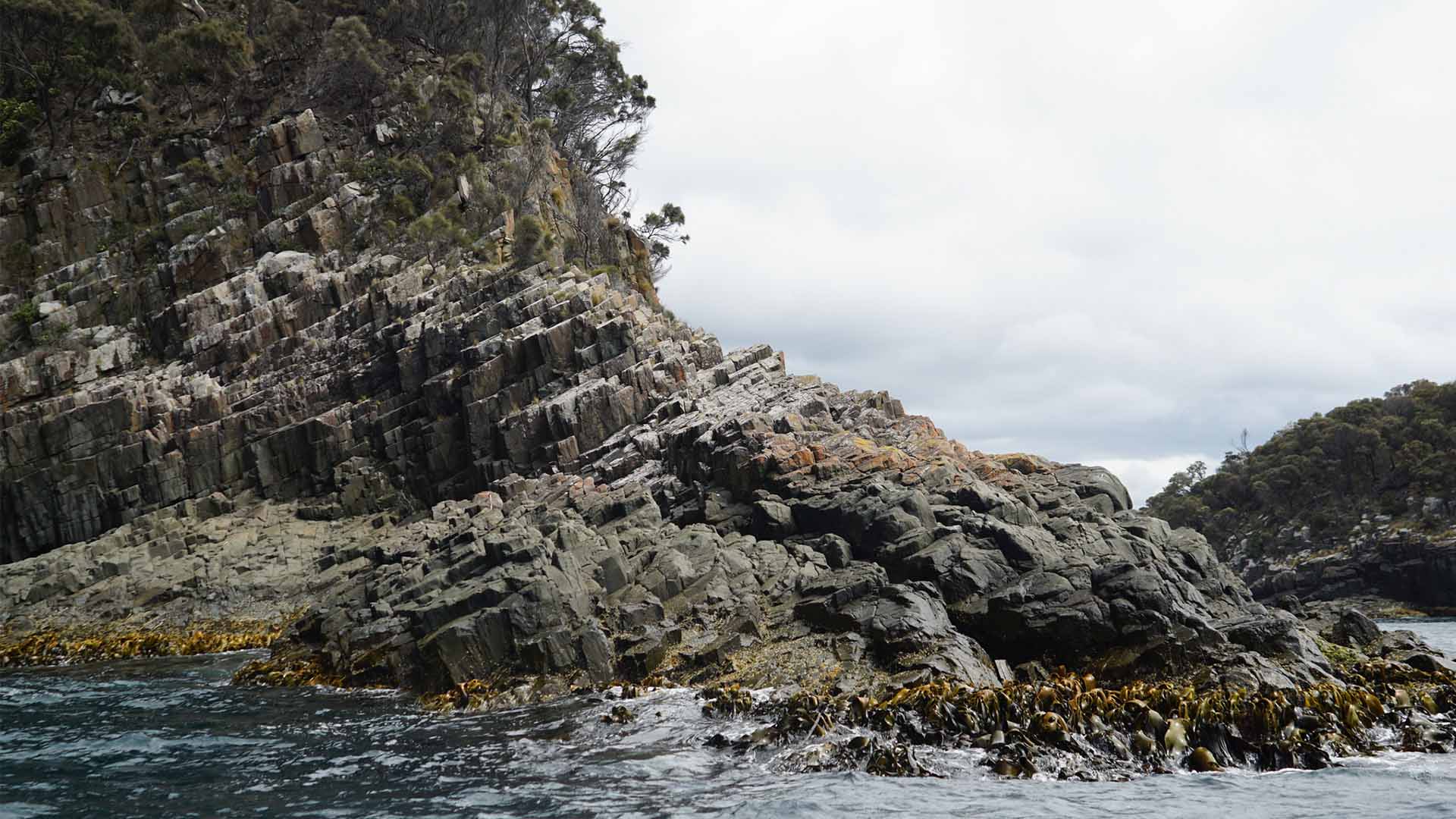 5PM
No trip to Cloudy Bay is complete without taking the Cape Bruny Lighthouse tour. There's a day tour or a sunset tour. They both book out early, so make sure you organise in advance. This is as remote as you can get on Bruny Island, and is a unique way to see the landscape.
8PM
There's one pub on Bruny, so where else would you grab dinner on Saturday night? Located in Alonnah, the Hotel Bruny is ten metres from the water. As with everywhere else on the island, the produce is as fresh as it could possibly be. Wash your meal down with some Bruny Island Cider.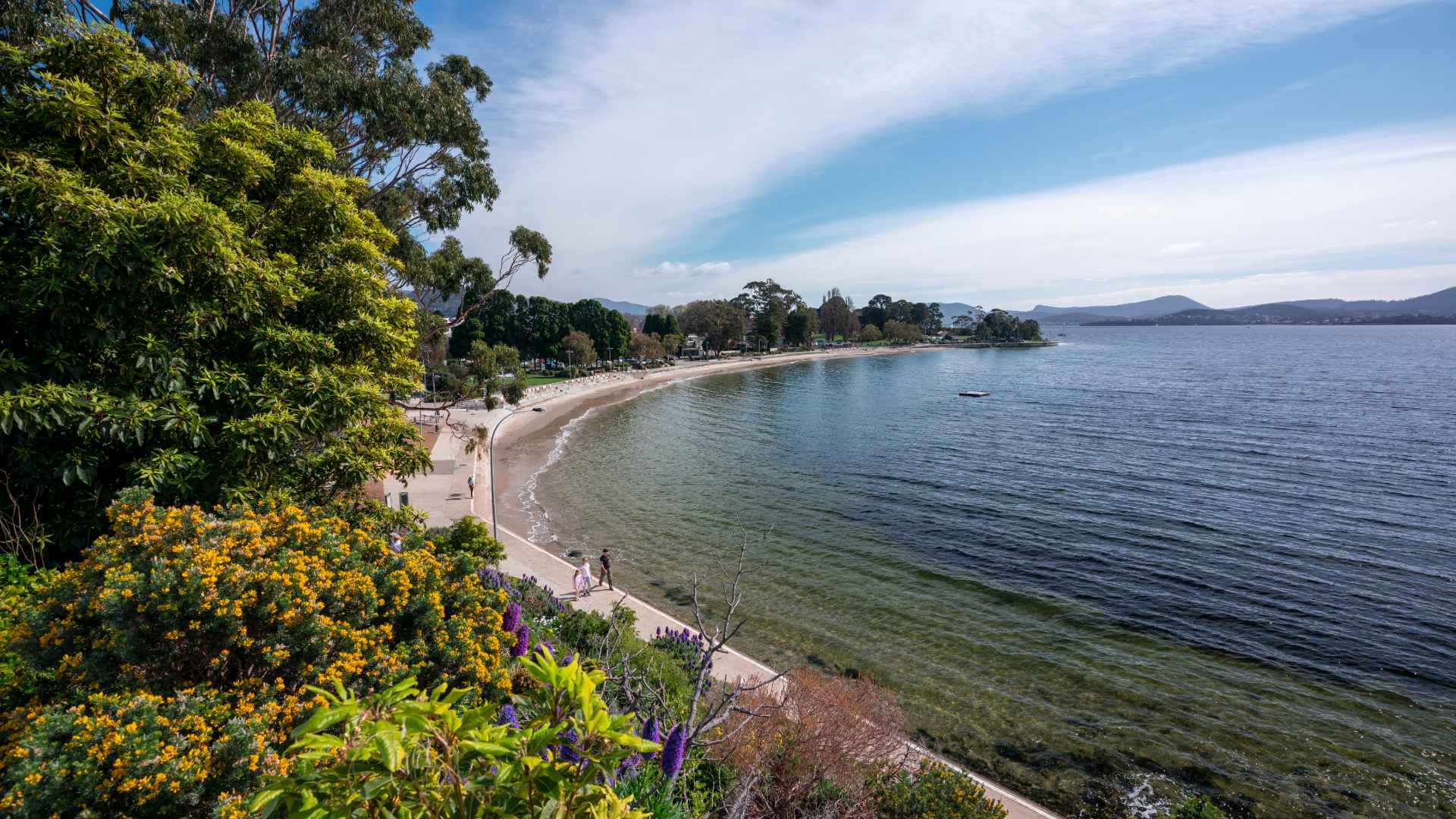 Sunday
10AM
Take a walking tour through the private Inala Nature Reserve for a chance to glimpse the white wallaby and some of the crazy number of native bird species.
1PM
Sunday afternoon is the best time to stuff yourself full of Bruny Island delicacies before you head back to the mainland. Driving back to the ferry you'll pass all the key stops. Start off with a visit to the Bruny Island Chocolate Company for all your sweet tooth needs.
2PM
Bid south Bruny farewell and drive up to The Neck, stopping at Truganini Lookout for an iconic Bruny Island snapshot. It's located on the tiny stretch between north and south Bruny and clearly signposted. After you've taken in the views, head down to explore the beach on the ocean side.
3PM
Next, swing by the famous Bruny Island Cheese Company and get ready to throw back a glass of red and tuck into some of the best cheese in Australia. Sit by the fire and tuck into the homemade woodfired bread and quince paste. This place is reason enough to visit Bruny.
4PM
Last but not least, stop by Bruny Island's Oyster Bar, Get Shucked. Knock back a glass of sparkling outside and prepare for the best oysters of your life. If you're feeling brave, try a bloody mary oyster Sshooter, otherwise stick to a dozen of whatever takes your fancy. After this quick stop, head back to the ferry and bid the island goodbye.
Whether you're planning to travel for a couple of nights or a couple of weeks, Holiday Here This Year and you'll be supporting Australian businesses while you explore the best of our country's diverse landscapes and attractions.
Words: Ellie Cameron-Krepp, Kelly Pigram and Emma Joyce.
Images: Tourism Australia, Nick Fogarty and Ellie Cameron-Krepp.
Concrete Playground Trips
Book unique getaways and adventures dreamed up by our editors