A Chic New Alcohol-Free Bottle Store for the Sober Curious Has Opened in Ponsonby Central
With over 34 different alcohol-free beverage options to see, try and buy, this new pop-up is giving a growing number of 'sober curious' Aucklanders a lot to choose from.
Whether you're a permanent teetotaller, you're planning on slugging out Dry July or you're just keen to see what non-alc options are on the market, a gorgeous new pop-up in Pononsby is expanding Auckland's zero percent bevvy space.
Opening Thursday, June 23, Ponsonby Central's new Curious AF Bottle Shop is the brainchild of AF Drinks and Eat My Lunch founder Lisa King. Equal parts shop and gallery, the stunning space gives an insight into just how expansive the international alcohol-free drink selection is these days — and shows just how few excuses our country's bars and restaurants have for offering nothing better than lemonade.
Over 34 different drinks are available to buy in the pop-up, including bubbles from Italy and Australia, wines from Sweden and South Africa, beers from Canada, the USA, the Netherlands, Germany and England, and of course, our own award-winning alcohol-free gin, whiskey, rum and sake-based drinks from Aotearoa.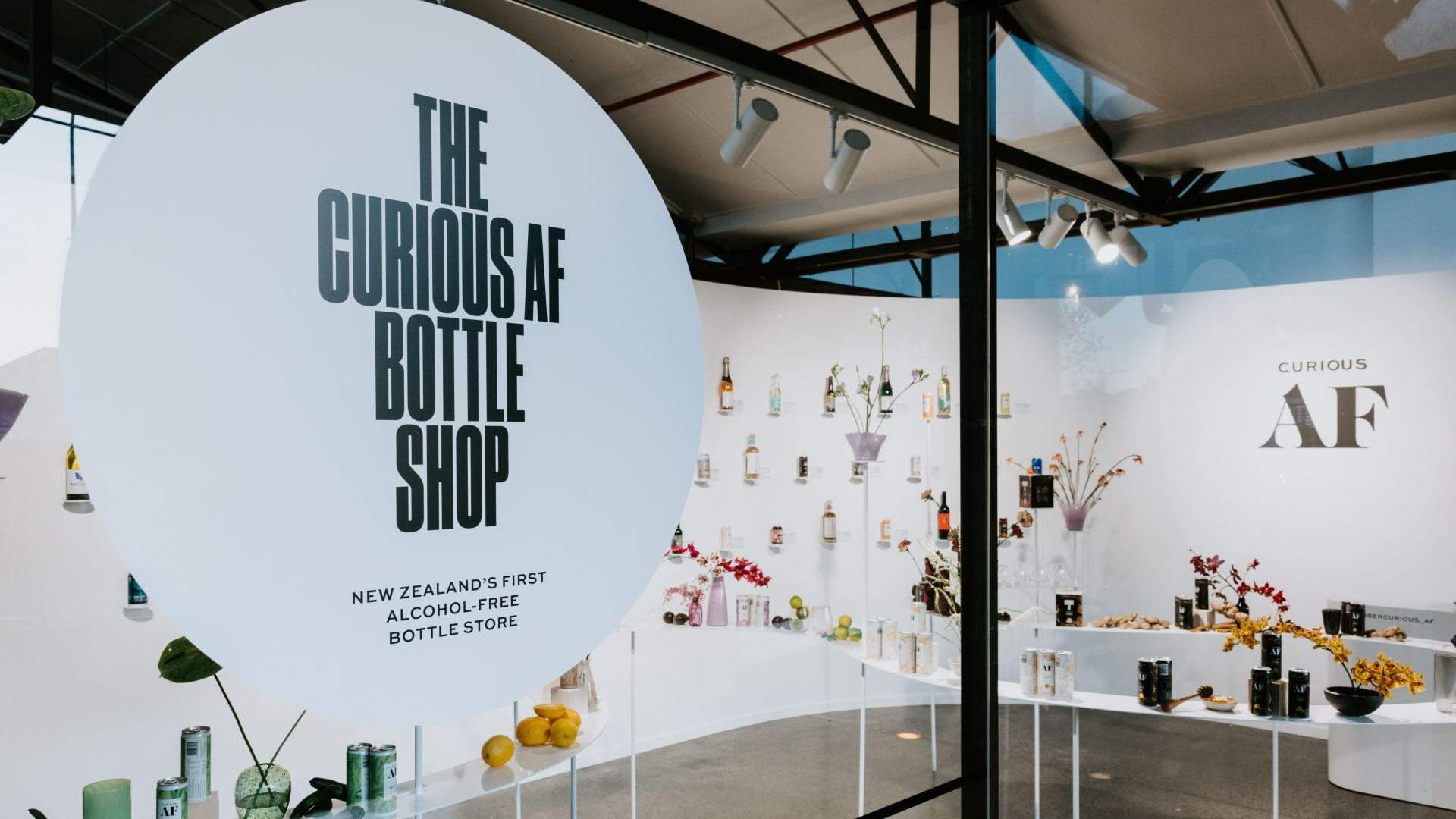 All products will be available to try in a different tasting session every day. Things are kicking off in a celebratory manner with Bubbles Week running this Matariki weekend, before weeks dedicated to alcohol-free beers, wines, ciders and spirits all take the stage.
King says she hopes the store will cater to those curious about a dry, or dry-er, lifestyle: a growing number of Kiwis according to recent data from The Lancet. Alcohol consumption in New Zealand is reportedly lower than it's been in 30 years with millennials – those in the 26-40-age bracket – leading the trend.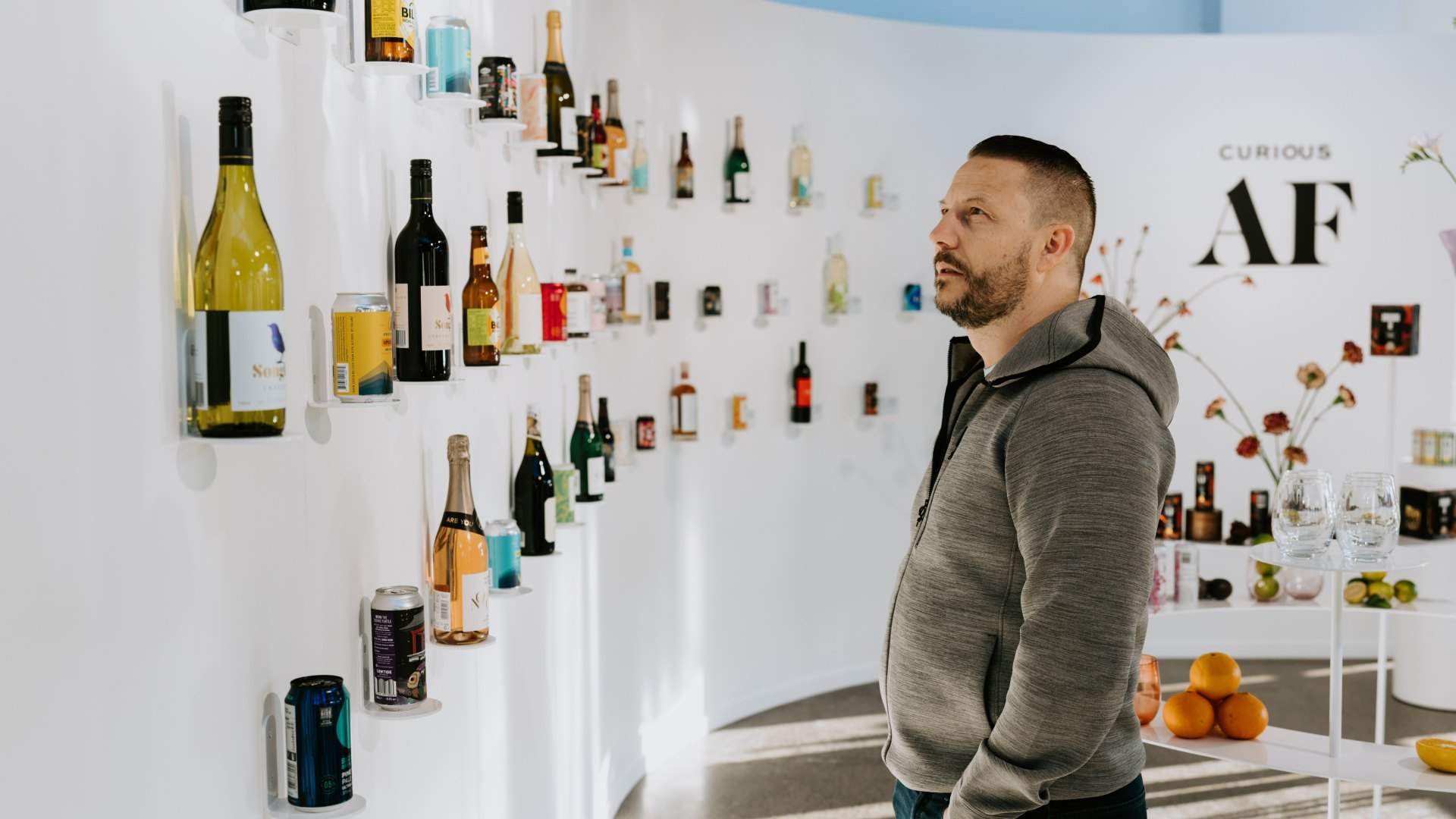 But King says she thinks it's going to be a gradual change — with spaces like the new bottle store expanding the conversation.
"From rugby games, Friday drinks with the workmates, to backyard beersies - New Zealand is known for its big drinking culture," she says.
"Even though positive change is happening, with more Kiwis exploring the 'sober curious' movement and moderating alcohol consumption levels, there's a much deeper culture associated with drinking alcohol that isn't going to shift overnight."
The Curious AF Bottle Shop will open daily between 10am-6pm, from Thursday, June 23 until Sunday, July 31 at Ponsonby Central (Shop 4a, 136 Ponsonby Road).