FOOD & DRINK
Australia's Roll-Your-Own Sushi Chain Is Coming to Auckland
The brand plans to open 30 restaurants throughout the country.
Australia's popular roll-your-own sushi restaurant is coming to Auckland, giving lunch-goers the opportunity to create their own signature version of the age-old Japanese dish.
Sushi Sushi has been operating in Australia for more than 20 years. Founded in Box Hill, Victoria, in 1998, the company now has 137 stores across the country. New Zealand's first store can be found at newly developed Botany Town Centre from Thursday, May 2. The chain plans to roll out a second location later this year and a third location in early 2020 — a strategy which will eventually see 30 quick service restaurants dotted around the country.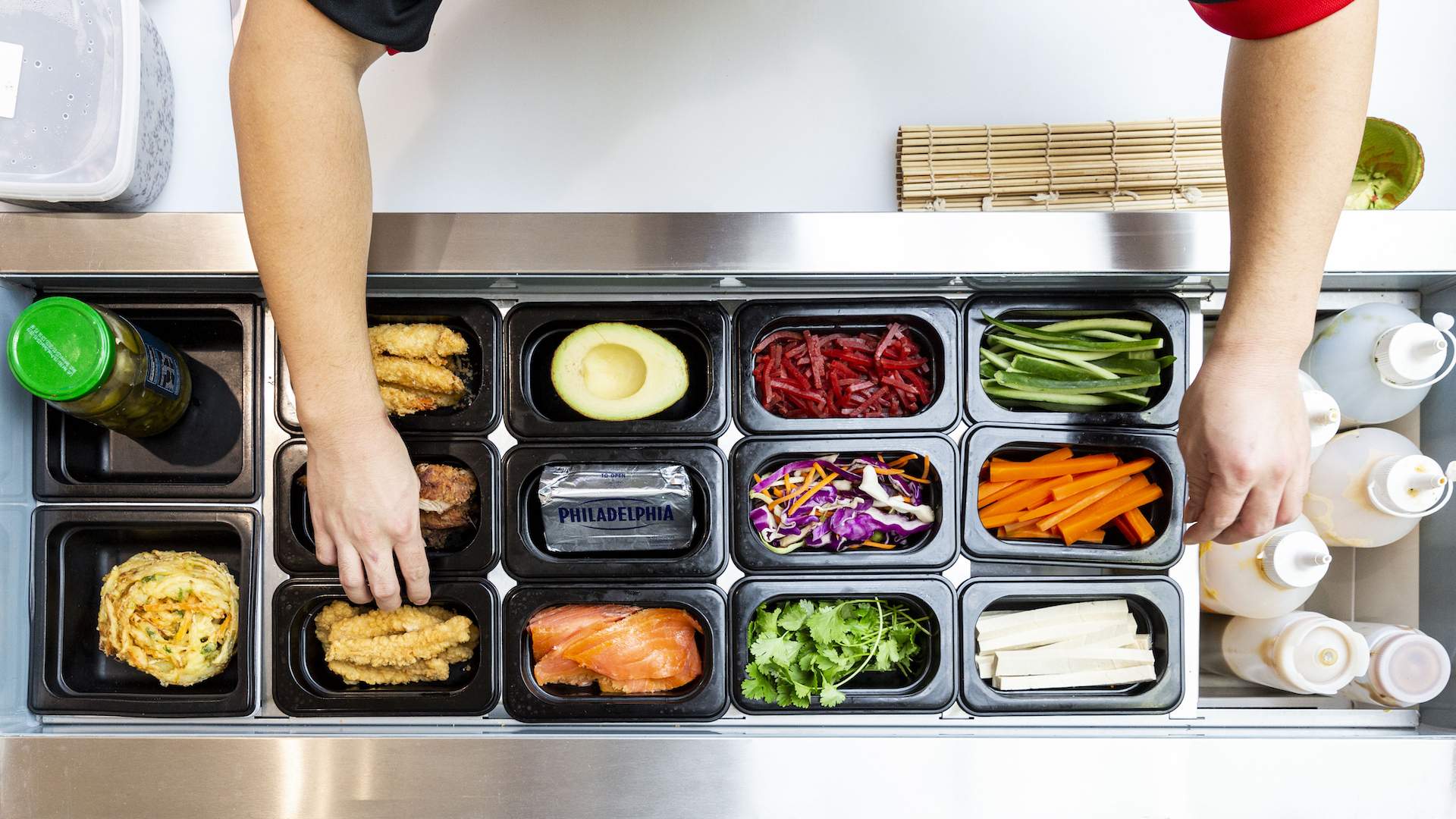 The flagship Auckland Sushi Sushi store will offer both grab and go fridges, hand roll cabinets and its unique roll-your-own sushi station. Customers can choose from more than 20 fillings and condiments for their masterpiece, including pink beetroot rice, hot crispy chicken, salt and pepper squid, jalapenos and more.
The first 100 punters through the door at the grand opening will receive a free hand roll. The party will continue for an entire month with celebrations including children's sushi masterclasses, free Japanese
calligraphy, taiko drumming demonstrations and origami workshops.
Find Sushi Sushi at Botany Town Centre, 588 Chapel Road, East Tamaki.
Published on May 01, 2019 by Stephen Heard