FOOD & DRINK
The Best, Weirdest and Most Controversial Kiwi Craft Beers to Try in 2016
A sudsy tribute to some of the finest brews in Ale-tearoa.
The Best, Weirdest and Most Controversial Kiwi Craft Beers to Try in 2016
A sudsy tribute to some of the finest brews in Ale-tearoa.
---
The hopography of New Zealand's beer landscape has transformed for the better over the last ten years. ANZ's recent industry report shows that the craft beer market is growing at a rate of 35 per cent a year, and now makes up 15 per cent of the total beer market.
In addition, Ale-tearoa now boasts a number of world class events, brewers and bars celebrating the rise of better brews and created in the name of flavour and experimentation instead of cost effectiveness. Shout out to GABs, The Great Outwest Brewfest, 16 Tun, Vultures Lane, Brother's Beer. And thanks go to all the amazing brewers in Tamaki Makarau, concocting liquid happiness, and making NZ a better place to drink beer.
In the name of phenomenal ale culture, and with the purpose of aiding the growth of the craft market in any way we can, we've brewed up a wee list for your reading pleasure: the best, the weirdest and most controversial Kiwi craft beers to try in 2016.

THE BEST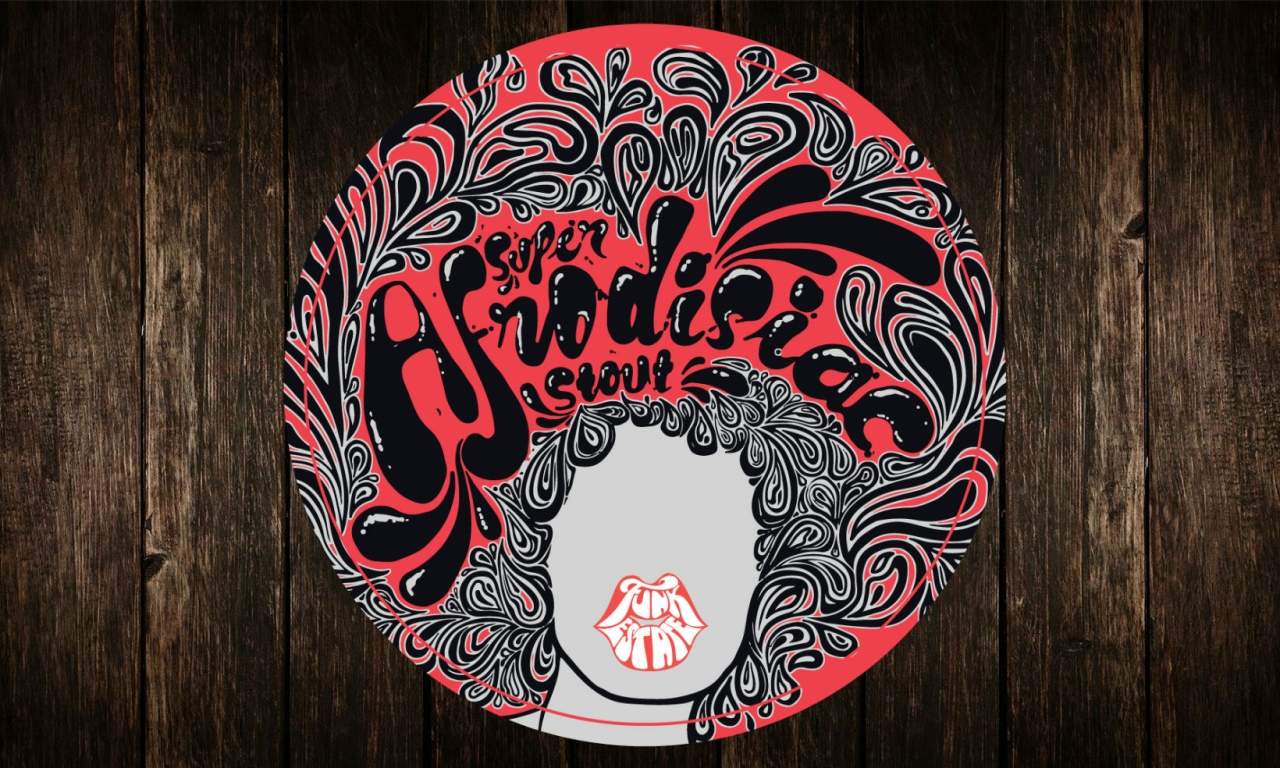 Keri Keri Round the Corner IPA - 7.1 %
This is a superior Kiwi version of Ballast Point's Sculpin IPA. A beer with citrusy, resinous American hops up front, then the pleasant sweetness of poor man's orange/kiwi and grapefruit in the finish. Brewed by the most exciting up-and-coming craft brewers in Auckland, this is a dangerously drinkable and strong IPA, perfect for those partial to getting a little hazy in the sun.
Super Afrodisiac 2016 - 8 %
Chocolate, vanilla pods, honey, figs, maca root. These aren't the ingredients of a dessert at Milse, these are the contents of the sexiest damn beer you'll ever sip. Brewed every Valentine's Day, this voluptuous pitch black stout is packed with the smooth flavours of delicious aphrodisiacs. Drink it for dessert, in the company of someone you'd like to get to know intimately.
Thor - West Coast IPA - 8.8 %
I imagine drinking Thor is a similar experience to shoving fresh hop flowers in most of your orifices and inhaling deeply. Except it's not nearly as strange, invasive or unhygienic. If you're an absolute hop-fiend this is a must try. It's an West Coast IPA with massive up front hop aromas and an intensely fruity hop taste thanks to the deliciousness of Nelson Sauvin hops. Surprisingly drinkable and balanced for such a beast of a beer - and did I mention it has hops in it?
Hellzapoppin Hot Smoked IPA - 7.5 %
This beauty combines a soft smokiness with Kiwi hops, fatalii and peach bhut jolokia. I'm not talking about the rear end of a delicious fuzzy stone fruit, a peach bhut is an incredibly hot chilli, with a delicious fruity, citrusy aftertaste. All of these flavours combine beautifully to create a slightly odd, but moreish beverage with notes of paprika, lemon and subtle spice. More like this please chaps.

THE WEIRDEST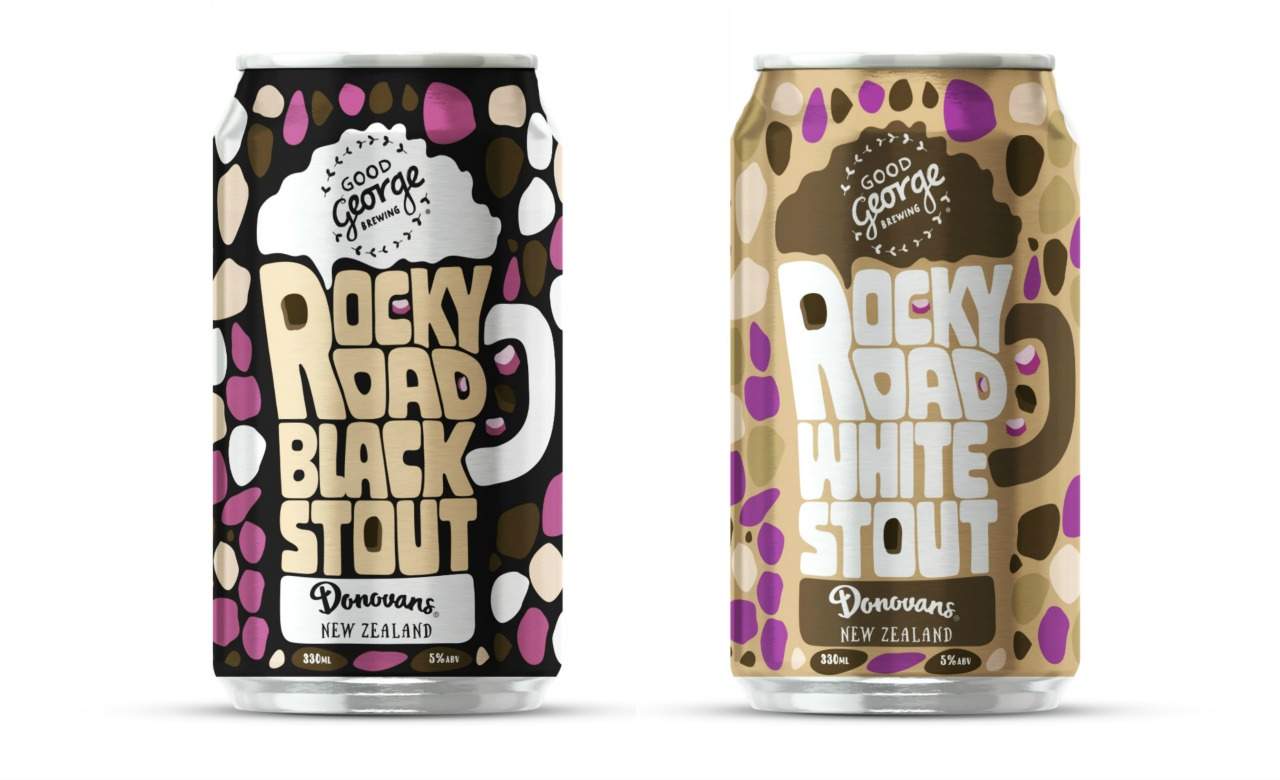 Black and White Rocky Road Stouts
Hamilton locals Good George have suddenly gone all Garage Project-y on us, masterminding one delicious and quirky brew after another. The latest are these two fascinating stouts, which smell and taste almost exactly like the rocky road bars you used to scoff as a kid. Seriously, it's uncanny. Bizarrely, this magical brew comes in either white or black form. The black stout is a dark ale with a slightly richer and more toasty flavour, while the white is a light golden colour with more of a mellow sweetness.
Kiwifruit and Tequila Gose
This salty, tarty beer style is certainly an acquired taste, but the hardcore craft beer aficionados are going nuts for 'em. If you're going to try a gose make it the Deep Creek's Steamfunk, Kiwifruit and Tequila. These inventive Browns Bay brewers have created something akin to a beery, kiwifruit margarita. Probably the most palatable gose I've ever tasted, and one of the more different beers you'll try this year.
Basically anything these crazy fools brew
When these turkeys brew they think way outside the box. Then they set the box on fire and douse it in exotic ingredients, liquify it and sell it as a Peruvian truffle and cardboard IIIPA. Here's a few delightfully weird examples worth trying: the fabulous Firebreather: an ale brewed with hot chilli, turmeric, ginger, fenugreek and capsicum; Lola: a dunkel brewed with cola nut and whole cherries that tastes more like cherry cola than beer; Nerissimo: a rich dark drop brewed with truffle and porcini; and Umami Monster: a surprisingly delicious beast of a beer brewed with dried bonito flakes and sea water.
---
THE MOST CONTROVERSIAL

Stag Semen Stout (2015 Beervana)
"It does exactly what it says on the tin: there's lots of stag semen in it."
Above are the words of The Green Man's co-owner Steve Drummond, uttered before the release of their Stag Semen Stout. This bizarre oddity was brewed with Choice Bros for Beervana 2015 and those brave enough to try it described it as 'creamy' and 'delicious'. Upon its release the internet went insane and everyone was talking about it, from Buzzfeed, to Vice and the Daily Mail who said the beer was, "Impregnating stout lovers with intrigue." This is proof that craft beer drinkers will try ANYTHING once.
Party and Bullshit - East Coast IPA
Garage Project bought their trademark outside-the-box thinking to the West Coast IPA challenge by entering an East Coast IPA - because why the hell not. This break in tradition, along with the beer's extremely cloudy appearance ruffled a few beer geek feathers and set the internet alight. Head brewer Pete Gillespie seemed unruffled by the haters calling Party and Bullshit, "Fugly but delicious," and praising its thick mouth feel and big mango flavours.

Published on September 22, 2016 by Ben Tutty