FOOD & DRINK
Wellington Craft Brewers ParrotDog Are Crowdfunding a New Brewery
Ever wanted to own a brewery? Now's your chance.
Wellington Craft Brewers ParrotDog Are Crowdfunding a New Brewery
Ever wanted to own a brewery? Now's your chance.
---
From humble beginnings as a makeshift home brewing outfit in an Aro Valley basement, ParrotDog is now one of the leading craft breweries in New Zealand.
Run by 'The Three Matts' - Matt Stevens, Matt Kristofski and Matt Warner - the Wellington-based brewing company flaunt an overflowing resume of beer achievements including a nod for Champion International Small Brewery and two gold medals at the Australian Beer Awards. Just last year they were unveiled as one of the top 30 fastest growing companies in NZ.
With suds frothing from the stills at their Vivian Street location, the trio are now looking to expand to a new brewery in Wellington's Lyall Bay. The expansion will enable ParrotDog to triple production immediately, with enough space to create an off-license store and a brew bar for locals.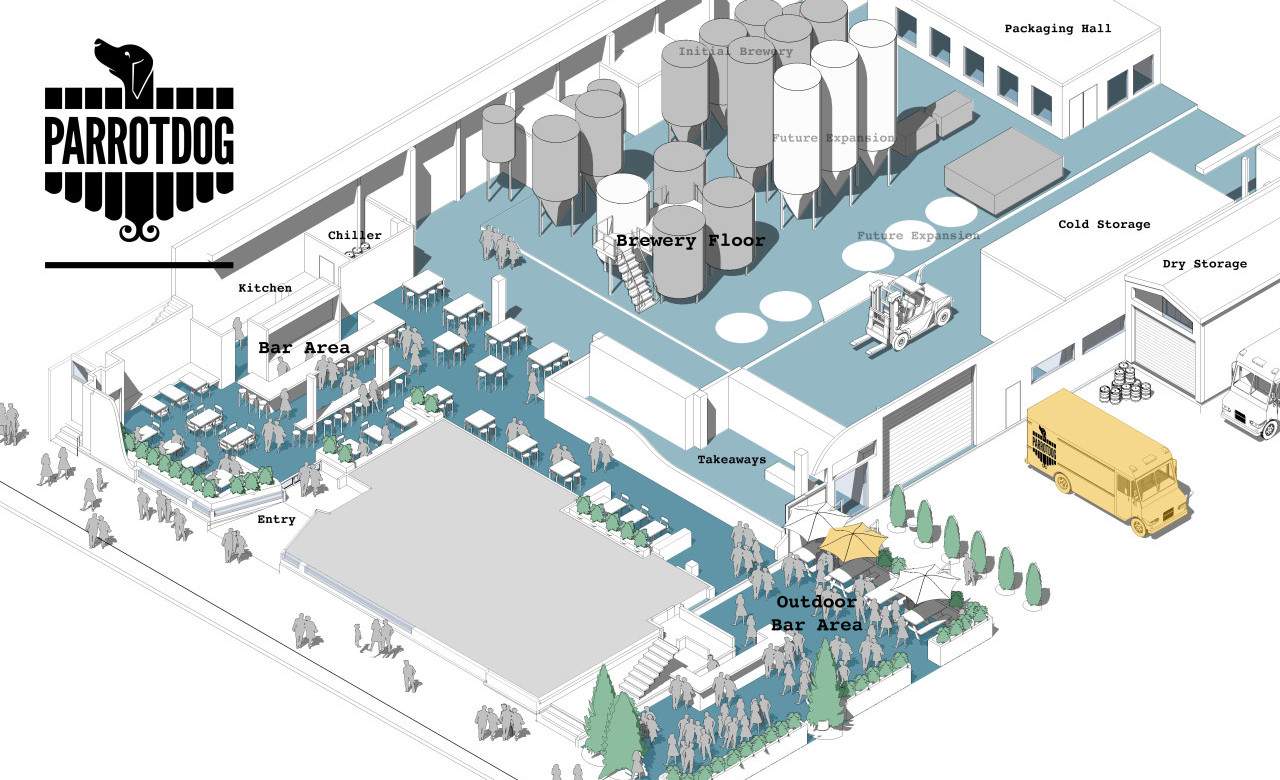 If you've ever wanted to own a brewery, now's the chance. Via an equity crowdfunding campaign ParrotDog is seeking to raise between $1.2 - $2 million. Shares are priced at $1 each with a minimum investment of $500. As well as continuing the brewery's business in Australia and New Zealand, the campaign will open up expansion to Asia, Europe and beyond.
"We're excited about giving our supporters an opportunity to be involved in what we have planned for ParrotDog," says co-founder Matt Stevens.
The ParrotDog equity crowdfunding campaign goes live today at 3pm via PledgeMe. Read the full Investment Prospectus here and see their brilliant press conference below.
Published on August 10, 2016 by Stephen Heard