FOOD & DRINK
Five Eateries for When You Want to Show How 'In the Know' You Are
These buzzing Auckland eateries are guaranteed to impress.
Five Eateries for When You Want to Show How 'In the Know' You Are
These buzzing Auckland eateries are guaranteed to impress.
---
in partnership with

Serious food lovers are spoiled for choice in Auckland, but sometimes it's hard to see the wood for the trees with so many great options on the table. There's also the problem of everybody else knowing about them too, which means looking down the barrel of hour-long (or more) waits to get a seat. And then there's the hole in your wallet some of the city's top bites will burn.
Don't despair though, as there are plenty of 'secret' eating spots for those in the know. We've worked with the University of Auckland to track down five favourites that are guaranteed to impress — especially any new mates you've made in your first semester.
These eateries still might be busy and buzzing (it's a big city after all) but each has retained an element of the underground and a focus on innovative, creative deliciousness. And the best part is that none will break the bank.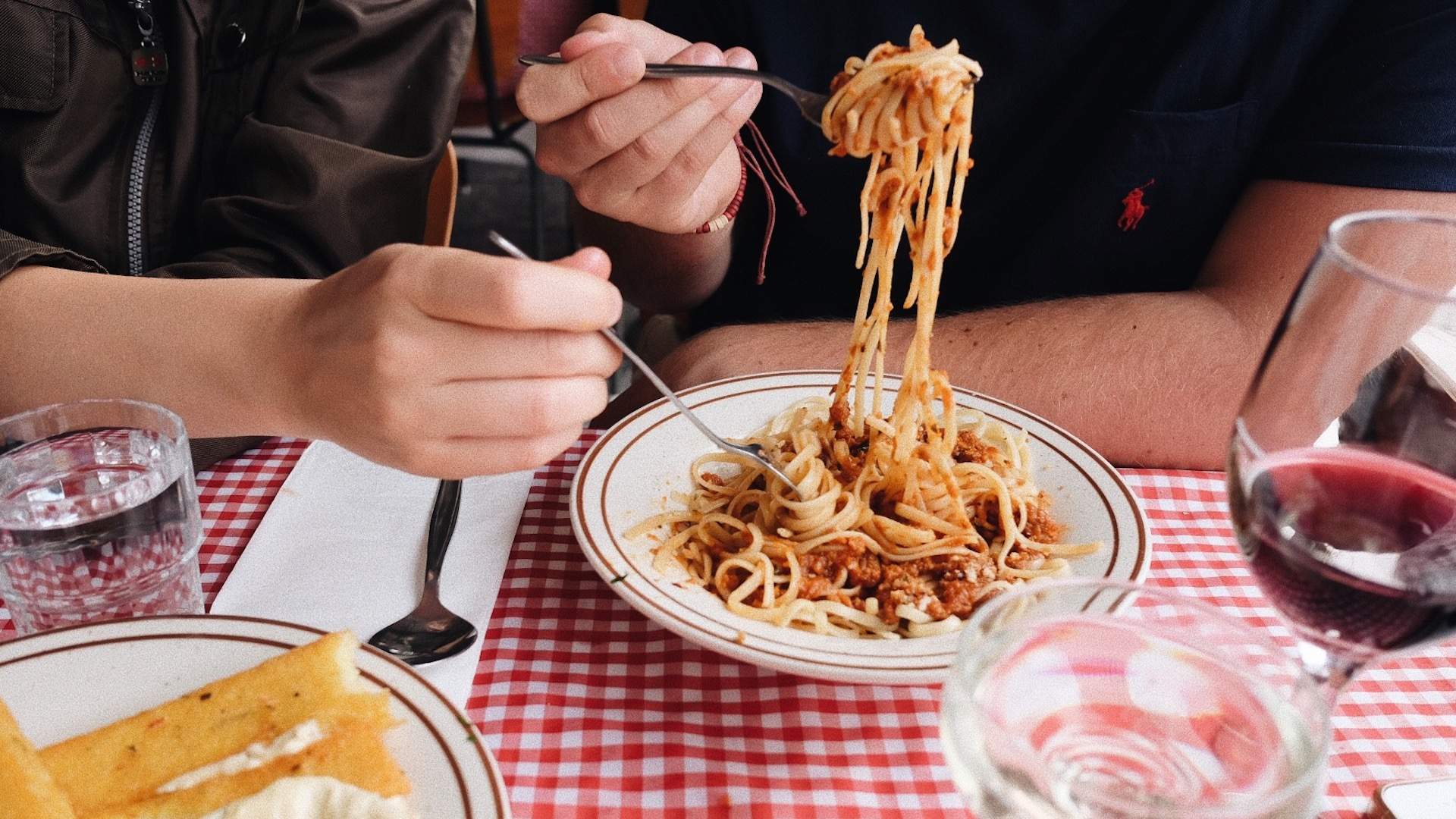 COCO'S CANTINA, NEWTON
Nope, Coco's isn't new, in fact, it's been one of Auckland's most beloved bars and eateries for a decade now, but what is brand new — and still a bit of an insider secret — is what happens there on a Sunday.
Similar to Coco's famed weekday happy hour — which happily runs longer than an hour — Sunday happy hour goes from 3pm to 6pm and offers $7 drinks and two kinds of pasta for just $13 a bowl — perfect for those uni budgets. There's also a special Sunday spritz for $8, served until close, plus live music. But possibly the biggest drawcard is set to be the Italian Sunday roast, changed up weekly but always slow-cooked, with plenty of seasonal veggies, and for $25.


SATYA CHAI BAZAAR, GREY LYNN
The first Satya Chai Lounge opened in 2016 in Sandringham, when host-with-the-most Sammy Akuthota kitted out a former family restaurant into the coolest laidback lounge bar in town, serving some of the hottest (often literally) South Indian street food and boutique beers in the AK.
The second SCL opened on K' Road last year, and the latest — and quirkiest — addition is the Satya Chai Bazaar, a rather industrial-looking outdoor cafe tucked onto the side of a spice warehouse in Grey Lynn. Come here to sip chai, smoke shisha and tuck into an Indian 'toastie' or sloppy joe off old washing machines repurposed as tables. 


LUNCHEONETTE BY CULPRIT, AUCKLAND CBD
From the incredibly clever culinary folk behind cult restaurant Culprit comes "lunchtime dining series" Luncheonette, focusing on quick, fresh, seasonal and affordable eats. Just a ten-minute walk from the University of Auckland, the eatery dishes out bistro fare for a fancier mid-week lunch that won't totally empty your wallet.
Two courses will set you back $25 or three for $37, and each menu presents many moreish options. You could end up with smoked kahawai on Vogels with baba ganoush, mint and chilli; angel hair vongole with Cloudy Bay clams, cray oil and marmite butter; or roast pumpkin agnolotti with buffalo curd, fried sage and pickled pumpkin. And if you're hankering for something sweet, there's a milk chocolate pannacotta with golden syrup crumbs and Mr Black espresso syrup or the vanilla poached pear with creme anglaise and praline cream.


LOWBROW, AUCKLAND CBD
Another one from the Culprit kids (and just around the corner from Luncheonette), Lowbrow is the culinary crew's less health-conscious, but possibly even more addictive, cousin. Here you'll find finger-licking goodness like the Mac Daddy (think super gourmet Big Mac), the Old Bae (cornflake-coated fried chicken) and O-Fush burgers, white bread clam tacos, nacho-fried pickles and fried birthday cake for dessert. It also churns out some ace chicken wings (free range and organic, of course) with five levels of heat to choose from.


DUCK ISLAND ICE CREAM, PONSONBY
You'll probably want to eat ice cream for every meal once you've discovered Duck Island, nestled in beside the old fire station building on Ponsonby Road. So yes, it is counted as an eatery and a must-visit for anyone in the 1010 postcode. 
With a rotating list of 40 flavour options (24 will be available at any given time) including the likes of fairy bread, roasted white chocolate and miso, salted coconut mango and cinnamon-smoked apple pie, many visits may be required.
Once you've got your flavours sorted, you'll then need to tackle toppings. If you really want to blow your mind (or someone else's), get stuck into an ice cream sundae, float, sandwich or, even, a taco.
Published on July 15, 2019 by Josie Steenhart