FOOD & DRINK
Five New Menus to Try in Auckland This Winter
From crayfish mac and cheese to wild shot venison and Oreo brownies, these seasonal delights will help you through the colder months.
Five New Menus to Try in Auckland This Winter
From crayfish mac and cheese to wild shot venison and Oreo brownies, these seasonal delights will help you through the colder months.
---
The upside of the cold season is that it opens up a whole world of heartwarming comfort foods. Here, that translates as crayfish mac and cheese, wild shot venison and cauliflower masquerading as fried chicken. Instead of waiting eight hours for your slow cooker to do its thing, head out into the elements and work through these new winter menus.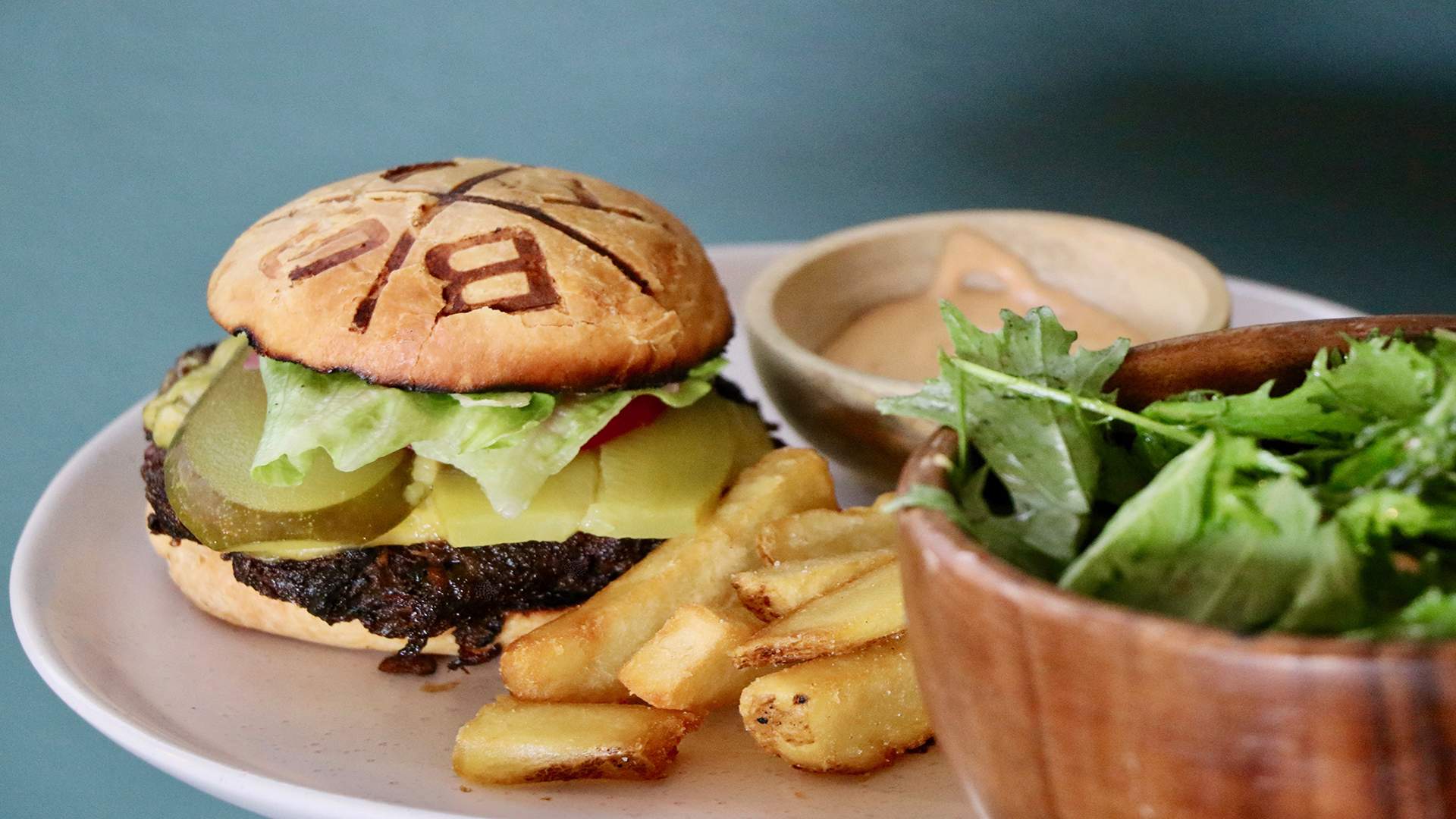 THE BUTCHER'S SON
You won't find hearty stews and Sunday roasts on the menu at Herne Bay's The Butcher's Son. If fact, there's not an animal product in sight at the new plant-based eatery. Along with new seasonal menu offerings, TBS has extended its opening hours for dinner service on Thursday, Friday and Saturday evenings. The after hours menu has been designed to be shared among friends with small and large sharing plates including mac and cheese, beet burgers, 'chicken' skewers and Oreo brownies. Diners can also expect a combination of hearty plates, wholesome bowls and a selection of popular lunchtime favourites such as nachos and buddha bowls.


THE SUGAR CLUB
Found on level 53 of the Sky Tower, Peter Gordon's The Sugar Club is the perfect outcrop to watch Auckland get battered with wintry weather, or on a good day, enjoy breathtaking views across the city. Arriving from an acclaimed stint at The Grove, Josh Barlow is now at the helm of the kitchen and has introduced a selection of inventive dishes across both the a la carte and tasting menus for the colder months. Across the latter you'll sample everything from wild shot venison with burnt cream and confit carrot to crispy monkfish with kawakawa and kimchi pumpkin, and a comforting prune and armagnac that serves as the warm up to main dessert course.


MEXICO
Mexico's Peter Jackson (the chef, not the director) is pulling focus on comfort food this winter. As well as all the usual suspects, like warm churros, you'll find an abundance of earthy winter ingredients like butternut pumpkin, lamb shoulder and pomegranate with just the right amount of chilli to keep you toasty. The new menu also features a baked cacao xocolate cheesecake, vegan tacos and the return of deep-fried cauliflower florets — which gives the restaurant's fried chicken a run for its money.


FISH AT THE HILTON
Sustainable seafood is the core theme at The Hilton's on-site restaurant, Fish, and the new winter menu curated by Head Chef Fraser Shenton is a showcase of the freshest and most sustainable produce available. The Chatham Island crayfish mac and cheese is a must try, whether ordered as a generous main serving or smaller entree portion. Elsewhere in the seafood department, there's clams served in the shell with chardonnay and oak butter, crispy fried shrimp, a whole market fish served in morish butter caper sauce, or a sashimi platter covering all bases. For non-seafood lovers, there's plenty of choice, including Brookdell beef, Southland lamb and mushroom risotto.


THE BLUESTONE ROOM
Head to the oldest commercial building in the city for comforting winter classics. The ancient stonework at The Bluestone Room immediately makes it feel like you're in the heart of the old country rather than the bustling inner city. The new express menu is all about affordable, hearty classics, and for less than $15 you'll be indulging in fried delights like jalapeño poppers and shrimp po' boy. The main menu is where you'll find failsafe wintry goodness like steak, egg and chips, slow-cooked brisket and a steamed caramel pudding served with a butterscotch sauce and vanilla pouring cream. Then, perch in front of the fire with a pint.
Published on June 14, 2018 by Stephen Heard