FOOD & DRINK
Five of Auckland's Best Whisky Cocktails That You Can Recreate at Home
These impressive and easy-to-make tipples suit any occasion.
in partnership with

For many, the only way they have tried whisky is paired with sweet and syrupy cola. There are plenty of more inventive ways to enjoy the spirit — and with ingredients you likely already have in your pantry or fridge. Premium whisky brand Maker's Mark is known for its front-of-palate sweetness, which makes it the ideal foundation for your next cocktail. Through a hand-crafted process, from rotating each barrel by hand to dipping each bottle in 400-degree red wax, it usually takes between six to seven years for the whisky to be ready — but you won't need to wait that long for your next drink. Together with Maker's Mark, we've listed five of the best whisky cocktails that you can make at home.


MAKER'S MULE
This one only needs three ingredients and is as easy to drink as it is to make. Ginger beer and whisky have been matched in several ways over the years, like the 'Bourbon Buck' and the 'Horse's Neck'. This refreshing take on the classic 'Moscow Mule' — using whisky instead of vodka — is sweet and crisp with just the right amount of bite. It's perfect for those warmer days.
1-1/2 parts Maker's Mark
Cold ginger beer
Lime juice and lime garnish
Fill your glass with crushed ice. Pour in Maker's Mark with a splash of lime juice and fill it to the top with ginger beer. Give it a light stir and garnish with a lime wedge.


MAKER'S SOUR
Dust off your cocktail shaker — this one needs serious arm work to obtain the much-loved blanket of silky froth. The whisky sour is a refined and refreshing blend of sour and sweet. The first printed mention of the sour is in the 1862 book The Bartender's Guide, although a rum-based variation harks back to the 1500s when sailors took it in an effort to fight scurvy.
2 parts Maker's Mark
1/2 part simple syrup
1 part lemon juice
Cherry and lemon peel for garnish
Add the whisky, lemon juice and simple syrup to an ice-filled shaker. To create the satisfying frothy texture, add an egg white before you give it a good shake. Strain into a rocks glass over ice and garnish with the lemon peel and cherry.


BOURBON SPRITZ
This whisky-led cocktail takes cues from its refreshing Italian cousin, the Aperol spritz. The bitter orange aperitif still makes an appearance, only with a new layer of excitement coming from the caramel notes of Maker's Mark. A splash of prosecco turns it into a full-blown summery spritz, best consumed on a picnic blanket and with good company.
1 1/2 parts Maker's Mark
1 part Aperol
3/4 parts freshly squeezed lemon juice
Splash of simple syrup
Prosecco
Orange peel
Fill a wine glass with ice and pour in Maker's Mark, Aperol, lemon juice and the sugar syrup. Fill to the top with your prosecco of choice and garnish with an orange peel.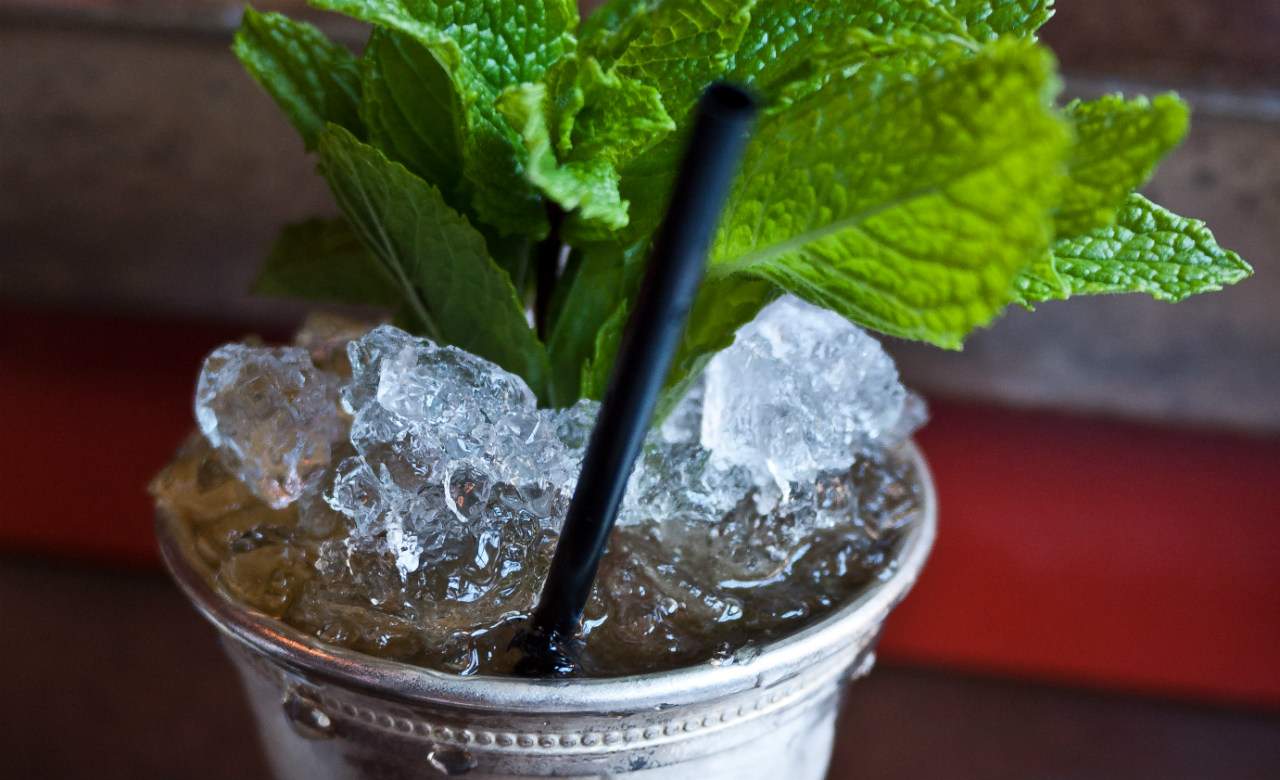 CLASSIC MINT JULEP
While the mint julep was invented in Virginia, the Kentucky Derby is its official home. Each year the derby serves up almost 120,000 juleps to thirsty punters — the racetrack also fabricated the world's largest mint julep glass for some reason. Originally made with brandy or rum, this summer favourite is taken to another level when whisky is used as the spirit of choice. With sugar and mint notes, the julep is a natural choice for summer sipping.
2 parts Maker's Mark
1/2 part simple syrup
Fresh mint leaves
Add all mint and syrup to a julep cup and then gently muddle to express the oils. Add crushed ice and pour Maker's Mark over. Stir and garnish with a mint sprig.


MAKER'S MAPLE OLD FASHIONED
The old fashioned is often considered to be the first classic cocktail. One variation of the sweet and strong beverage harks back to the 1800s with recordings of potent concoction made with spirits, bitters, water and sugar. Orange and cherry later popped up during the Prohibition, as a way of masking the whisky smell. This new spin on the old classic uses maple syrup for its rich sweetness and depth and cinnamon for spice on the nose. The touch of citrus is there, too.
2 parts Maker's Mark
1/4 part maple syrup (or to taste)
2 dashes Angostura bitters
2 dashes orange bitters
Fresh grated cinnamon
Orange peel and cinnamon stick for garnish
Stir Maker's Mark, maple syrup and bitters with ice. Strain the mixture over large ice cubes in a rocks glass and grate or dust cinnamon over the top. Garnish with orange peel and cinnamon stick.

Once you've had a go at making these Maker's Mark cocktails yourself, see how the professionals do it at any one of these Auckland bars: White & Wongs (both Viaduct and Newmarket locations), Longroom, and Parasol and Swing.
Published on October 21, 2020 by Stephen Heard