FOOD & DRINK
The Ten Best Wifi Cafes in Auckland
Internet is best served with a flat white and some snacks.
Because Internet is life and there is nothing more heart wrenching than a grey wifi symbol, we've taken it upon ourselves to find the top ten wifi cafes in Auckland. The added benefit of a culpa joe or bite to eat to accompany one's studying or working cannot be underestimated - hell, otherwise we'd all just be camping out at the local library.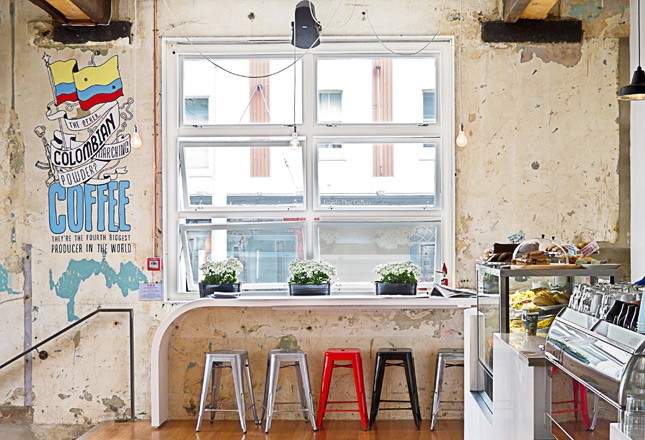 This café is the best. Actually these cafes are the best. There are three of them. The Kingsland and Britomart branches are fun and loud, with a speedy table turnover rate. Not ideal for studying or work, but if you're after free wifi and a buzzy atmosphere, then either one will satisfy your Internet cravings. I hate to divulge my long kept secret, but the Newmarket branch is generally empty. It is sort of hidden, and there are normally only one or two full tables. It is quiet, light, fully wifi-ed and you wont feel awkward ordering a cup of bottomless filter coffee and hogging a table for hours on end whilst you catch up on work.
27 Kingdon Street, Newmarket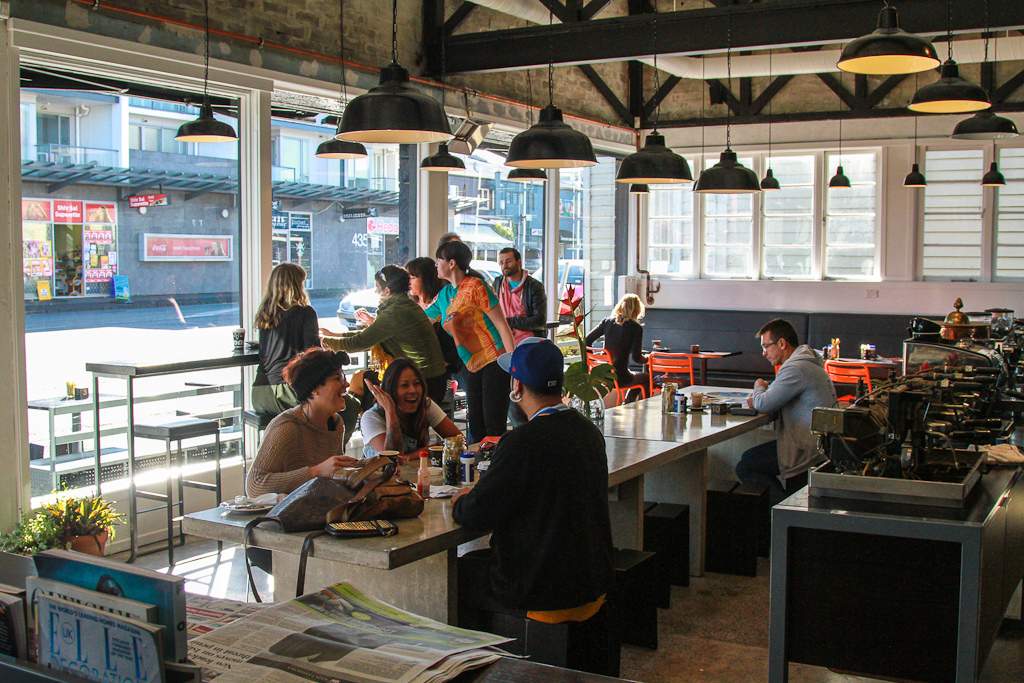 There is an Atomic on Shortland Street too, but there will be zero work accomplished in that madhouse. Instead, spread out over the long table at the Kingsland branch. The coffee is every bit as divine as its city equivalent but there is less traffic and more space. Even the aroma of coffee beans is enough to get your cogs whirring, but add a sugar hit courtesy of their caramel marshmallow slice and you're set for at least a few hours of quality study.
420 New North Road, Kingsland


You'll associate the name with the city's best pies - and for good reason - but as well as good pies, the place has good wi-fis (rhymes). In other news, the café is massive, so you won't feel rude settling in for a few solid hours of work, and if you're so inclined the internet reaches the courtyard. Be warned: it seems romantic to study outside, but the screen reflection struggle is real.
 507 New North Road, Kingsland


Yes this café does have wifi, but the real reason The Botanist makes the list is thanks to its flora and fauna. Surrounded by foliage, you're brain will be so oxygenated that there is no excuse to produce sub-par work. Set up camp at the bench because no one ever sits there, so you won't be a nuisance even in the lunch rush.
90 Wellesley Street West, Auckland CBD


What better way to kick-start the old noggin than with a fun fact card hanging off the straw of your green smoothie? If you're working on a hangover, or just feeling generally sluggish, Fact Tree makes an ideal study spot. It's not too busy, being in the middle of a residential area, the wifi is decent, and you can learn about how Winston Churchill was born in a ladies room during a dance party. Oops. Spoiler alert.
 1/24 Tonkin Drive, Sunnynook


It was challenging to find a perfect study spot in Takapuna on the weekend. The whole place is vibing and it is too tempting to swap out the books for a brew. The Commons is no exception. But there is wifi, there is coffee, and there are couches. Try snag one all to yourself, (even if it means being that guy who takes up the entire seat with his books,) and bring your headphones. It'll do.
 21 Hurstmere Road, Takapuna


At L'ouef the coffee is strong, the wifi is great, the menu is interesting and the décor is sanctuary-like. Don't go on a Sunday morning if you're wanting some peace and quiet, because the place is a favourite of the Mount Albert locals. During the week you'll be fine at one of the outskirt tables, or even outside if you don't mind the dirty glares for occupying a six person bench on your lonesome. Try not to procrastinate by reading the menu over and over. It is interesting though. I got the Geisha and 10/10 would eat again.
 4A Owairaka Avenue, Mt Albert


The wild card goes to Rhythm Café in Mairangi Bay. It's pretty adorable, the wifi is quick, and the coffee will keep you well fuelled. The real reason behind its place on the top ten, though, is thanks to the ideal placement of a single table. This table is paradise for the café worker. It's in its own little alcove and hidden behind a pole. It's basically a study with table service.
 346 Beach Road, Mairangi Bay


When in Grey Lynn, the natural choice for study destination was Kokako. Turns out everyone's favourite organic hot spot doesn't support wifi-ing. Instead, Grey Lynn goers should head to Jafa. Grab one of the tables around the perimeter for a comfy seat and ultimate privacy. Also, get a chocolate and strawberry milkshake because everyone knows that milkshakes are good for the brain.
 551 Richmond Road, Grey Lynn


10. Nuffield St Brew Bar
Yeah, these were meant to be wifi cafes but sometimes you need something a little stronger than coffee to spark the inspiration. There are not many bars in Auckland in which you'll feel at ease holed up in a corner with your laptop out, but Macs in Newmarket is the ideal spot to get some work done. If you're worried about judgement from other bar-goers, just order a scotch. You'll look like Hemmingway and ain't no one gonna argue with a scotch drinker.
22 Nuffield Street, Newmarket, Auckland
Published on February 12, 2015 by Diana Clarke