FOOD & DRINK
Five Desserts to Try in New York City That Aren't from Magnolia Bakery
Skip dinner for a boozy bourbon ginger pecan pie, a better-than-it-sounds corn husk meringue and some of the world's best ice cream.
Five Desserts to Try in New York City That Aren't from Magnolia Bakery
Skip dinner for a boozy bourbon ginger pecan pie, a better-than-it-sounds corn husk meringue and some of the world's best ice cream.
---
New York has come a long way since Sex and The City's Carrie bought a cupcake from Magnolia Bakery and the world went into hysteria over the cute (but sort of bland — sorry cupcake lovers) little baked treats. Thanks to rock 'n' roll pastry chefs like Christina Tosi and Dominique Ansel — and Brooklyn's sweet artisan revival — the desserts of New York City are now competing with Paris for the title of global sweet heavyweight, and calling die-hard dessert fans from around the world to the bright lights of the city.
In my three-month sweet-eating season in NYC, I ate over 373 desserts — so boiling down the selection to just five is a little tough. But if you're heading to the city soon, this is a good place to begin. And just to be clear, I'm a fan of Magnolia Bakery — I'd just recommend you order the banana pudding. Now that is worth making a fuss over.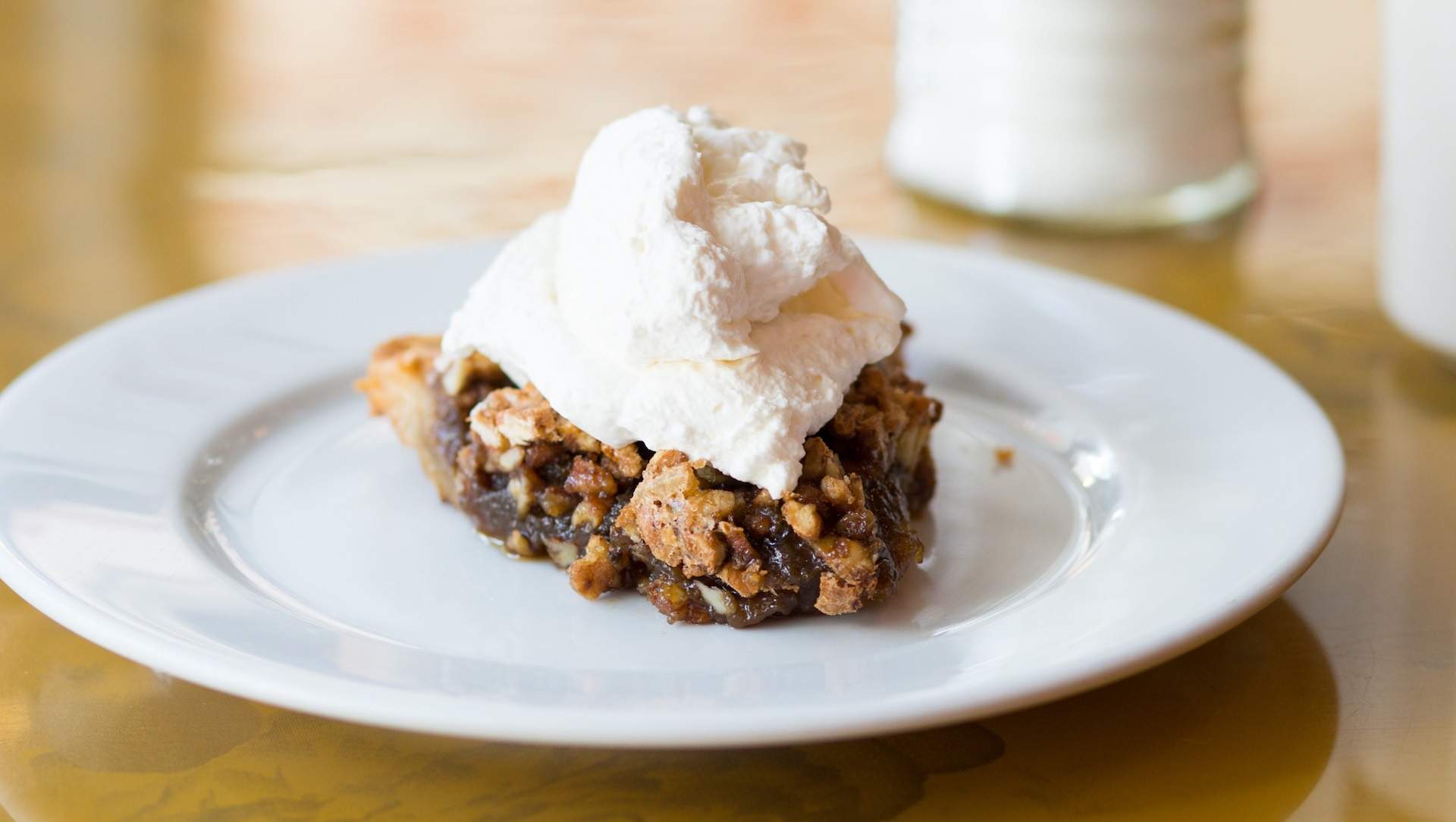 BOOZY PIES FROM BUTTER & SCOTCH
NYC excels in Southern-style pies and the best ones can be found in Brooklyn, where producers combine the flakiest pastry with produce-driven flavours. Must-visits are Four & Twenty Blackbirds and The Blue Stove, but for an extra dash of fun, head to Butter & Scotch. It's a bakery and bar, and almost every sweet is made with a generous slug of liquor, from boozy shakes to the extraordinary bourbon ginger pecan pie.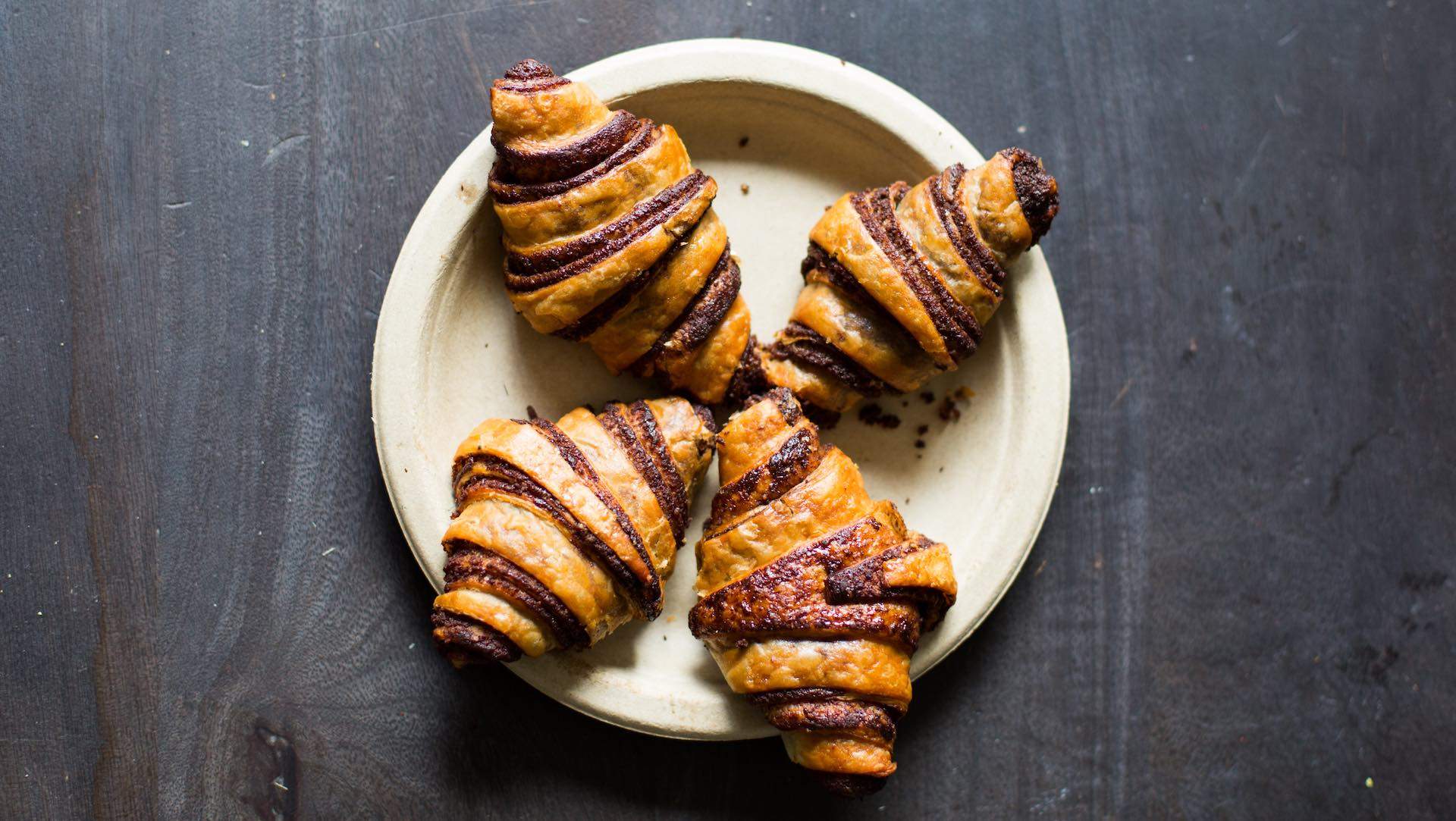 CHOCOLATE RUGELACH FROM BREADS BAKERY
Back in the '90s, a new wave of bakeries changed the game with organic flours, age-old techniques and seasonal produce, and Sullivan Street Bakery and The City Bakery are still among the city's finest today. Breads Bakery is a relative newcomer, but just as tempting. Nutella babka may be the poster child — and rightly so, it's deliriously good — but don't leave without a chocolate rugelach: a bite-sized, light-as-air, croissant-shaped pastry laminated with chocolate ganache. Actually, make that five.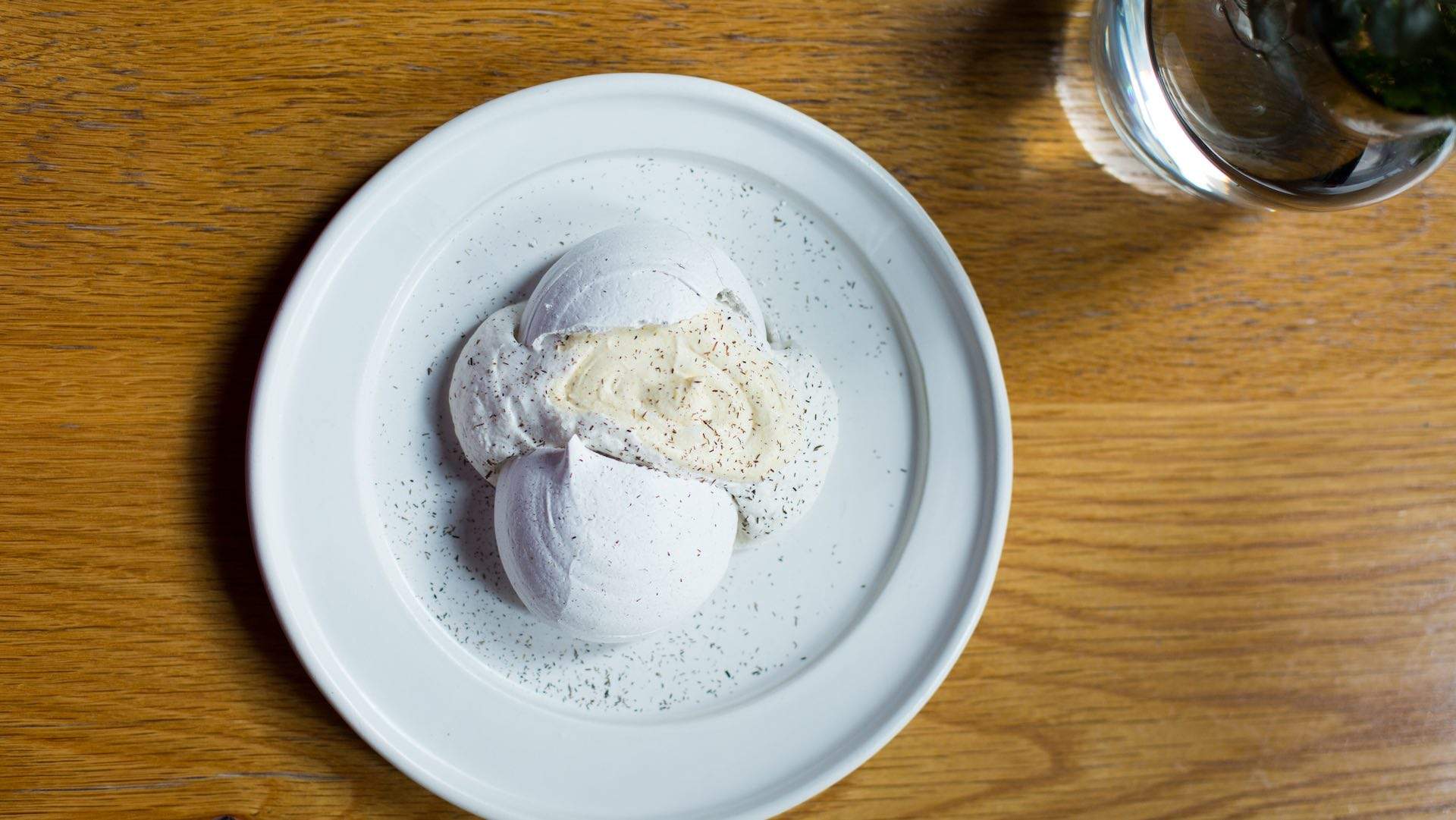 CORNHUSK MERINGUE FROM COSME
Today, New York is enjoying the rise of specialty sweet producers, from rice pudding and cannoli to soft serve — but that's not to say there's no innovation in restaurants. Case in point: Cosme. It's the fine dining restaurant of renowned Mexican chef Enrique Olvera, and one of the city's darlings for its good vibe and modern interpretation of south-of-the-border cuisine. Then, there's the finale: corn husk meringue with corn mousse. One of the most Instagrammed desserts of 2015 is barely sweet, with notes of charred corn husk and burnt vanilla, and is French-meets-Latino heaven.
CAKE DOUGHNUTS FROM DOUGHNUT PLANT
No trip to New York is complete without a doughnut. From Dominique Ansel's world famous cronut to Dough's mega glazed yeasted doughies, the selection will blow your socks off. If you had to choose just one, make it a Blackout, carrot cake or tres leches cake doughnut from Doughnut Plant. Inside the soft-crumb ring is a secret core of flavoured cream; it's unlike any doughnut you've tried before.

SOFT SERVE FROM BIG GAY ICE CREAM
NYC's ice cream offering is second to none, and you could fill an entire trip eating your way through the rambunctious flavours, epic sundaes, bad-ass floats and OTT ice cream sandwiches alone. Put Ample Hills, Van Leeuwen, Morgenstern's, Davey's and OddFellows on your list. For soft serve, however, there's only one contender: Big Gay, which elevates the creamy goodness with immaculate local dairy and grown-up flavours. Go the Salty Pimp with a dark, salty choc shell and Apple Gobbler, where apple pie meets an ice cream sundae.

Yasmin Newman is a food and travel writer, photographer and presenter. For the full epic list of Yasmin's sweet adventures through New York, get your hands on her part-travel journal, part-cookbook, Desserts of New York (And How to Eat Them All) — it's published by Hardie Grant and is available in bookstores and online now.
Published on July 10, 2017 by Yasmin Newman