FOOD & DRINK
Five McDonald's Scandals You Probably Don't Know About
McDonald's also hates its gherkins.
Five McDonald's Scandals You Probably Don't Know About
McDonald's also hates its gherkins.
---
The glory days are over. After decades of conquering the globe with its glowing yellow arches, the landmark fast food chain McDonald's has recently seen nearly a thirty percent drop in annual international net income as well as losing its CEO last week. Times are tough over at Ronald McDonald's multimillion dollar estate.
Many blame the decades of scandals the company has accrued: a mixture of horrifying facts - expired meat sold in China, the terrible condition of chicken farms in Arkansas - and suburban folklore (no matter how much you'd like to believe it, taking out the gherkin from that cheeseburger does not make it dessert).
In a bid to save itself, Maccas began in the early 2000s to try and veer away from its titaneous image as a seller of fast and mysterious grease - introducing healthy menu options, opening on-site McCafes, and most recently hosting a public forum to help with the rebranding. But with such a long history and such a big brand there are many scandals left in the wake of its decades-long reign. Below are just five of them.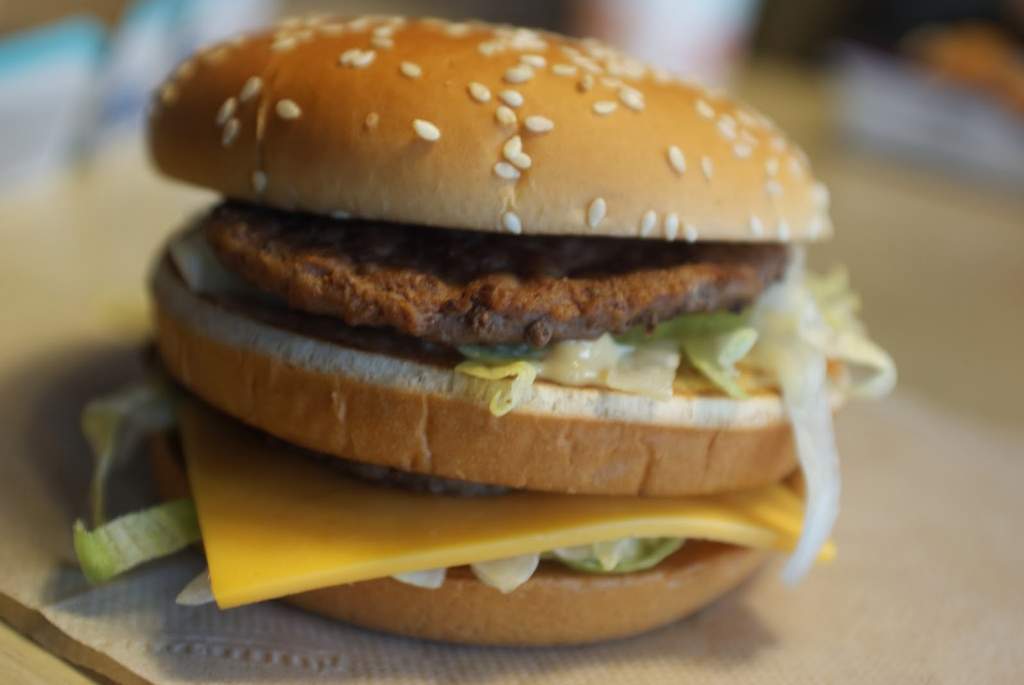 What, may you ask, is Burgernomics? In a nutshell, the 'lighthearted' annual guide invented by The Economist in 1986 uses the price of Big Mac to determine whether a country's undervaluing its currency (see: Purchasing Power Parity theory for more details on how it works). It was never really intended to be taken too seriously, nevertheless the Big Mac index has become a global PPP standard - and has been included in quite a few economic textbooks as well as being the subject of at least twenty academic studies.
The jokey index has in fact become so esteemed that in Argentina - a land notorious for unreported inflation - the price of the Big Mac is actually artificially fixed to correspond with their reported currency value, making it so much cheaper (about a third of the price) than every other regular burger on the menu that it has to be hidden. That's right folks, walk into any Argentine Maccas and you will not see McDonald's crown jewel on its menu.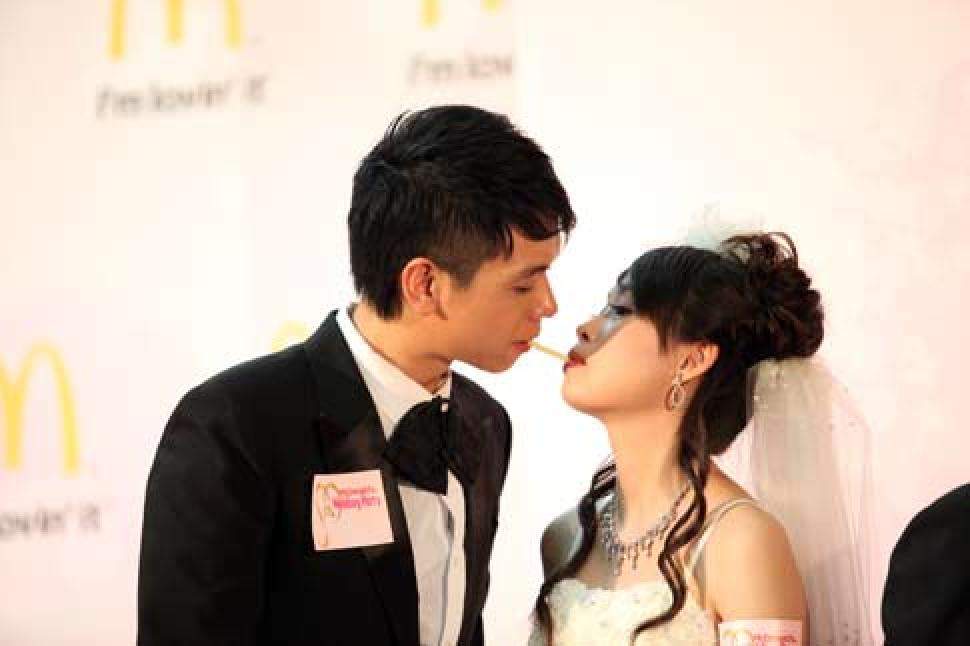 Is it scandalous? Yes. Maybe not for you, the good people standing at an altar decorated with yellow arches, exchanging balloon wedding rings, whispering sweet nothings to each other - but I promise you, this will be a scandal for your kids and their kids and hell, even their kids one day.
Luckily, this phenomena has been contained within Hong Kong, where wedding parties at the fast food empire have become so popular that fifteen venues have now introduced a dedicated wedding service. The offering came into play after many customers reported that McDonald's was the location of their first date (not even going to ask how that turned into a second date) - and being that, they felt the multinational corporate chain was the obvious wedding venue choice.
Would-be-nuptilees have four four different wedding packages to choose from - starting from around HK$2,888 (NZ $505) to HK$9,999 (NZ $1749). The most expensive offering include a pair of "McDonald's balloon wedding rings", "character gifts" for up to 50 guests, 50 McDonald's-designed invites, a MC, a bridal bouquet and a McDonald's apple pie display and much much more. With everything covered "all you need to do is to be there and enjoy the moment of your lifetime."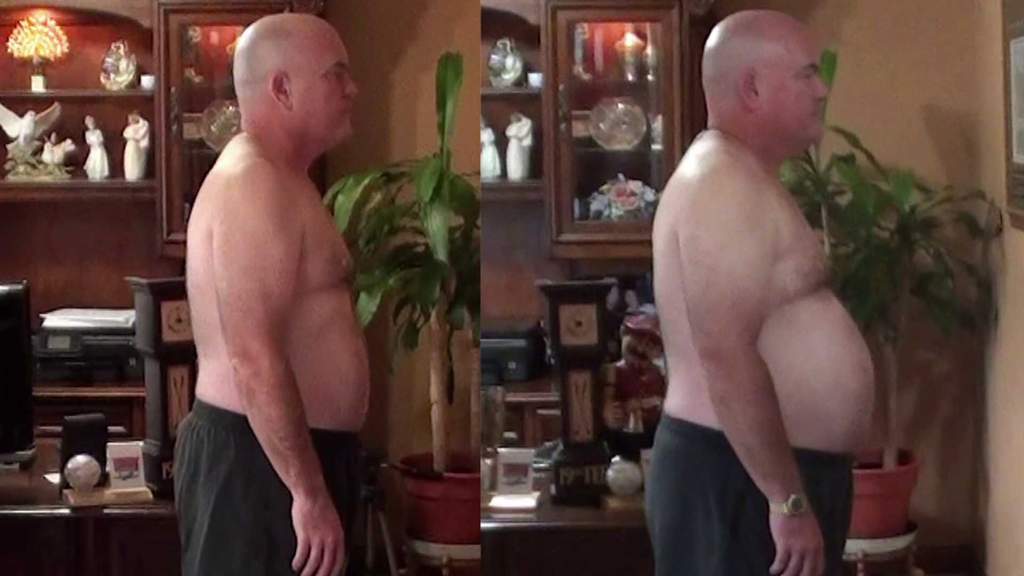 A Guy Survived Off Just McDonald's For Three Months And Lost Weight Because Of It
After three months of eating just McDonald's, John Cisna, a teacher from Iowa, lost nearly 17 kilograms as well as seeing his cholesterol drop from 239 to 170.
"It's our choices that make us fat not McDonald's," he told local news station KCCI8. His daily meals (every day for three months) were two Egg White Delights, a bowl of maple oatmeal and a bottle of 1% milk for breakfast, a salad for lunch, and a value meal with fries for dinner - which actually kept his calorie consumption around 2000.
This is just wrong on so many levels. And also it's not fair.

Even McDonald's Hates Its Gherkins, According To This Ad
Hey McDonald's, wanna come up with a good ad? Nah, you're all right mate.
There are many reasons to pick on this ad. But (just for now) let's forget the bad colour wash, the weird Justin Bieber hairdo on the stepdad (suspisciously wig-like), the stepdad's forgettably nondescript name "Dave" (usually all fictional serial killers have banal names like that; just saying). Let's put all that aside for the minute and focus on the emotional climax of this 60-second piece of commercial jetsam: the rejection of the gherkin. The gherkin.
Yes, there are many who pick out that little bit of greenness amongst a sea of patty and the yellow (presumably cheese) substance. We get it. It's relevant. But who the fuck makes an ad about how much everybody hates gherkin?
Imagine the boardroom the day this idea got the green light from head honchos at Maccas. Creatives: "Let's use the least appealing part of your business and use that to lure people in." Honchos: "Love your work. Do it." Presumably, as human beings we all have a mutual hatred of gherkin within us and you can use that to bond with your step spawn (because hatred is a healthy building block in a relationship). Hell, use gherkin-hate to bond with anyone. Maybe mutual gherkin-hate is a cure-all solution for any relational problems - from fixing broken families to seducing would-be lovers (see McWeddings above).
Maybe it has some weird unproven psychological merit, but how, (HOW) does this sell Maccas? Is there some comfort in knowing that the world is a messed up place, but at least we all hate gherkin so let's go buy something that has gherkin in it and remind ourselves of that? Maybe, instead of making the trek, we could all just bond over our mutual gherkin dislike in the comfort of our own homes, you know. Maybe, just maybe, that kind of thinking is the reason for its sudden drop in sales this year.

$23,100 to date (5/2/2014). Macca Dees claims "everything tastes better when it tastes like the Big Mac", and auctioneers seem to be agreeing (we don't). 200 limited edition 500ml squeezie bottles are currently being auctioned off on eBay in Australia, and as it stands the auction has made Special Sauce the third most expensive liquid in the world (coming in at US$135,713.24 per gallon).
For those who don't have a few spare thousands lying around in the crevices of the couch, head here to see a video tutorial for making it yourself.

Published on February 04, 2015 by Laetitia Laubscher