FOOD & DRINK
Make the Winning Cocktail From This Year's East Imperial Gin Jubilee
It's the best gin and tonic in Auckland, after all.
Asia's premier gin festival, the East Imperial Gin Jubilee touched down in New Zealand earlier this year. The core objective of the festival was to redefine what a traditional gin and tonic is by bringing together some of the world's finest gins, the region's best bars and bartenders. There were pop-up bars, gin masterclasses, food pairing and an award ceremony where one drink was lionised as the best gin and tonic in Auckland.
Arun Rodgers of 1885 Britomart rose victorious, beating out 29 other mixologists and their concoctions to take home first prize for his creation, Message in a Bottle. Now, after nine days of gin and tonic festivities in Singapore, Arun's beverage has been crowned the best in Asia-Pacific.
So you can make the majestical drink for yourself, we've nicked the recipe.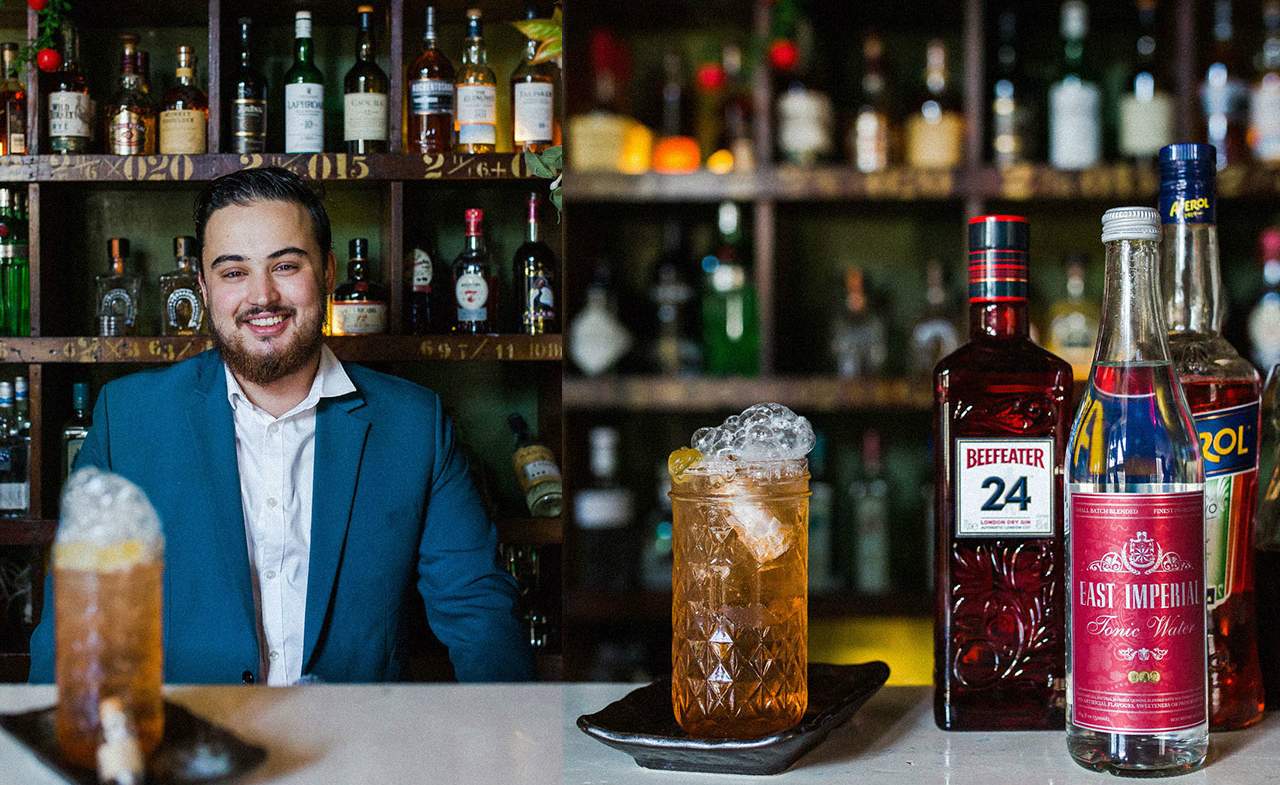 HOW TO MAKE ARUN RODGER'S 'MESSAGE IN A BOTTLE'
You will need:
30ml Beefeater 24 Gin
15ml Aperol
East Imperial Burma Tonic water
15ml Morning Sunshine Syrup
10ml citric acid solution
Method:
Fill a highball glass with ice and add all ingredients, topping up with East Imperial Burma Tonic at the end. Garnish with lemon bubbles and fruitalicious toffee shard. Enjoy.
For more information about the East Imperial Gin Jubilee, visit ginjubilee.com.
Published on April 16, 2018 by Concrete Playground