Ten Photogenic Food Creations Worth Capturing And Eating
From 'the most Instagrammed eggs' to overflowing freak shakes and a flowery cocktail.
Food photos are nothing new. Any given weekend you can't scroll more than a nanometre without catching a glimpse of someone's breakfast. From 'the most Instagrammed eggs in Auckland' to overflowing freak shakes and a cocktail that arrives looking like something out of the botanic gardens, Auckland is a city with an abundance of dishes that look far too good to approach with utensils. With no shortage of said dishes in high-brow restaurants, we've enlisted acclaimed photographer Jeremy Toth to capture some of the city's more affordable photogenic food creations using the new Samsung Galaxy S7.
As well as being entirely water and dust resistant, the device is the first 'dual pixel' smartphone camera, which means it can take crisp, clear photos – even in low light. This presents the perfect opportunity to work with Jeremy on creating a unique editorial series of photos that not only showcases the Samsung Galaxy S7's capabilities in low light, but also allows us to discover and see some of Auckland's best restaurant, bars, food and people, in a completely different light.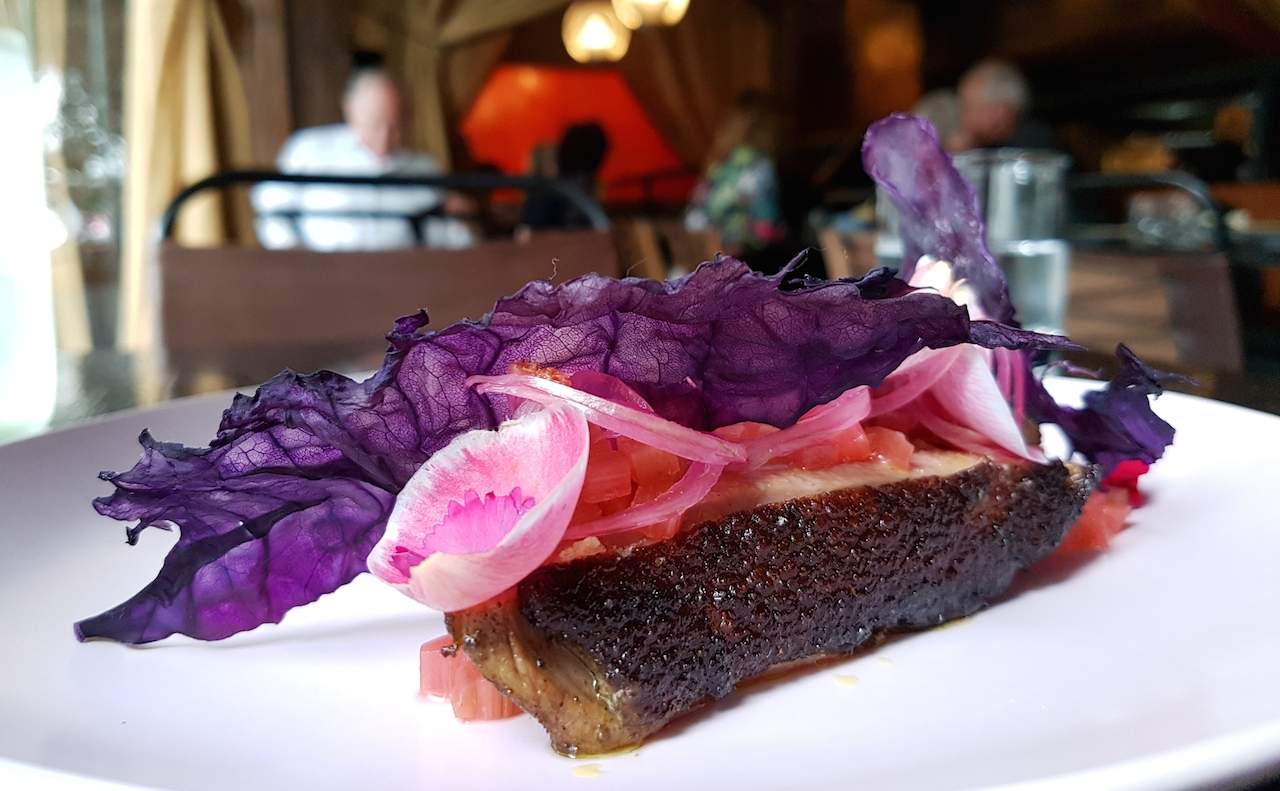 Beirut - Spiced Duck
Beirut's Middle Eastern-inspired menu melds both traditional elements and more contemporary experimental techniques, resulting in plates that follow an overarching floral theme. Appearing like a bouquet on a plate, the fattoush salad is made up of watermelon, beetroot, compressed cucumber, dyed onions, and micro parsley. The same goes for the spiced duck which comes topped with rose petals, red cabbage and rhubarb. The refreshing buttermilk ice-cream is also a photographer's dream, with sticks of dehydrated meringue and vibrant Turkish delight ice.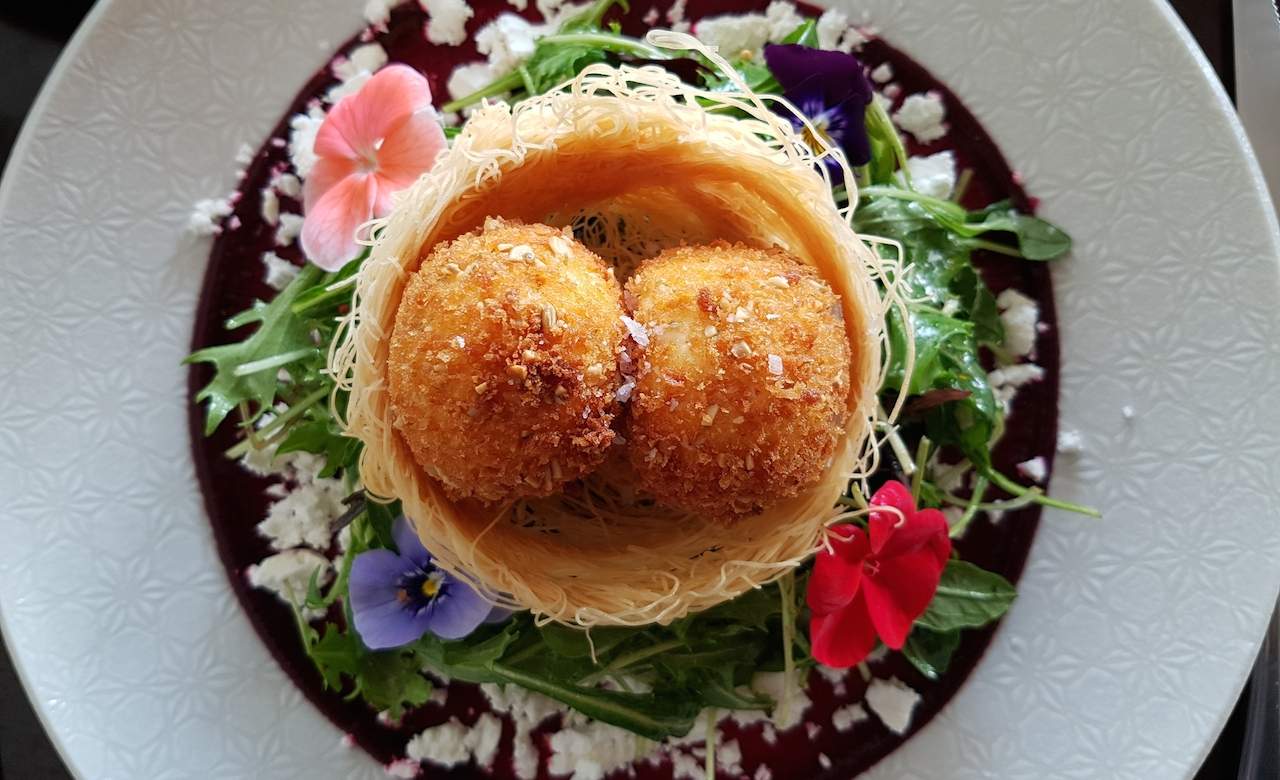 L'Oeuf - The Nest
You can't have such a list without including the reigning titleholder of 'the most Instagrammed eggs in Auckland'. L'Oeuf's signature dish 'The Nest' is a work of art. The dish comprises two soft-boiled eggs crumbled up with sunflower seeds and lightly fried back together again. The eggs then are cradled in a cute crispy noodle basket in a sea of beetroot, feta and mesclun. It's a masterpiece almost too pretty to eat, but so delicious that you will be glad you did.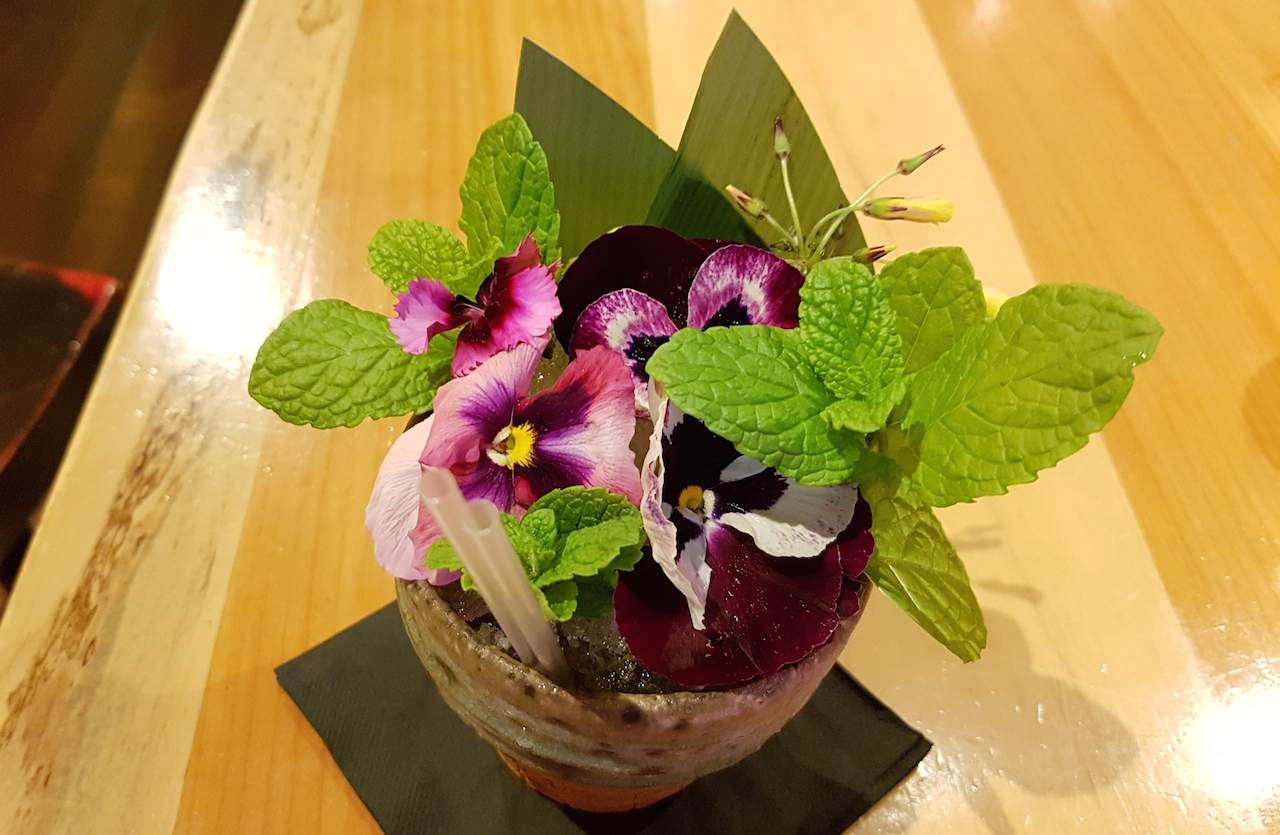 MASU - Ikebana
MASU's Ikebana cocktail arrives looking like a table decoration from a wedding on a tropical island rather than something you should suck through a straw. The concoction is made up of lavender, osmanthus, chamomile and vanilla and is profoundly sweet and floral. The composition will set you back $17.5 and is just the start of great looking offerings you can expect to find at the upscale Japanese robata restaurant.


Miann - Chocolate Hazelnut Praline Breton
Everything in the cabinet and from the evolving a la carte menu at Miann is a masterwork. From the gelato sticks and macarons, to the rainbow bonbons and the exquisite chocolate hazelnut praline Breton, the detailing and precision in which everything is made makes the decision process a taxing affair. Whether in need of a quick fix or a lingering experience, Miann is the place to be to finish of your evening's dining experience, and grab an effortless photo.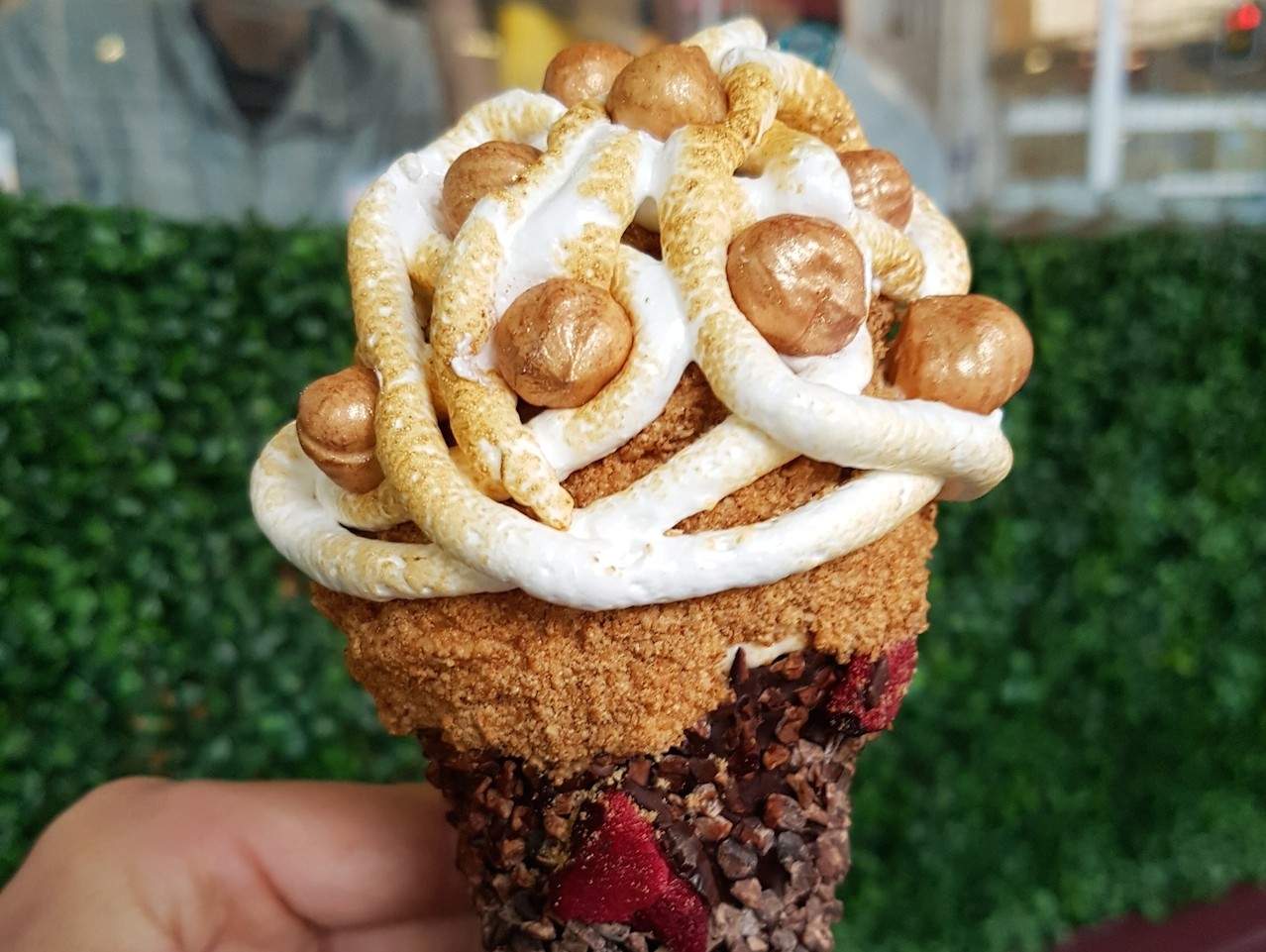 Giapo - Giapo Buono
Haute ice-cream joint Giapo is undoubtably one of the more popular spots for food photography in Auckland. They even managed to pioneer the ultimate selfie ice-cream titled the Kim Kone, complete with a chocolate frame. Led by experimentalist Gianpaolo Graziolo, they've received several accolades for their creations, including a nod as one of ten best ice creameries in the world. The Giapo Buono is famously good, and can be served in a deluxe cone, which is made with real chocolate. It's a mix of caramel ice cream, Italian meringue, hazelnut praline and amaretti biscuits. Everything here is gram-worthy.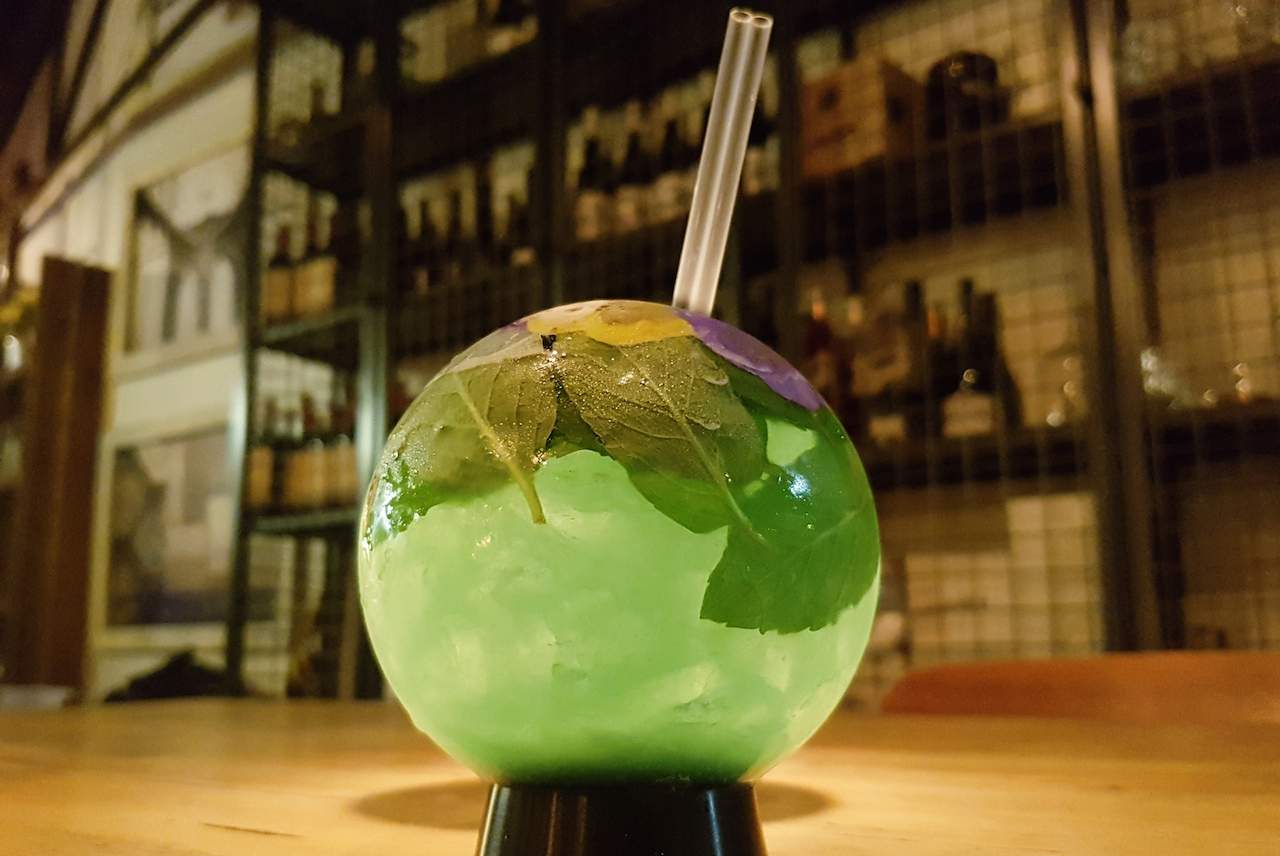 Bedford & Soda - Bedford Ballers
Jason Clarke is the drinks genie behind Bedford & Soda. All interesting takes on American classics, the drink choices are varied and extremely good looking. For something with a little showmanship and a decent dose of individuality, try one of the Bedford Ballers ($17). The giant clear cauldrons are filled with smoke, an array of plant life and sweet heaven.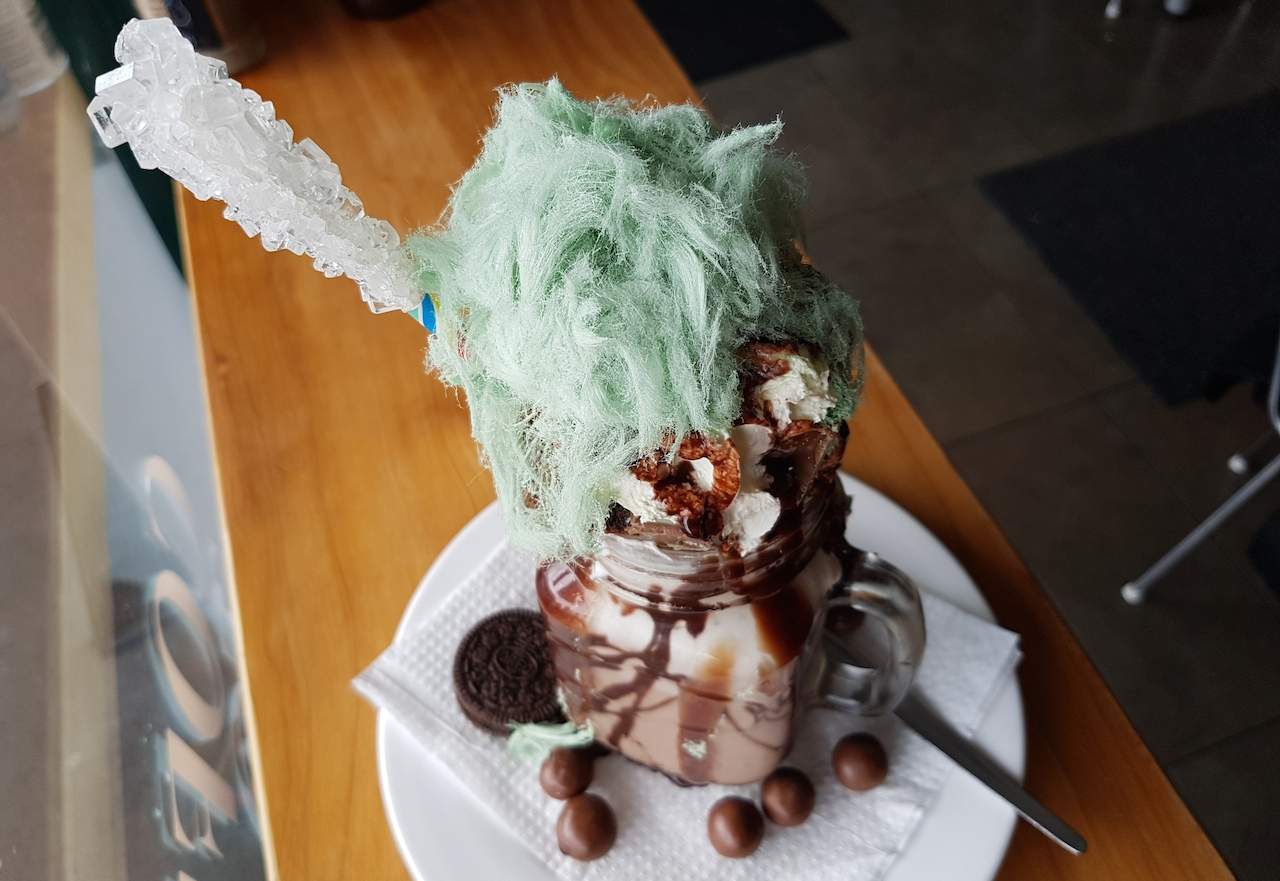 Cereal Killa - Killa Shakes
We're not entirely sure where the concept of freak shakes originated in Auckland but Mt Eden's Cereal Killa certainly create some of the more elaborate offerings. Overflowing from mason jars, the shakes are a meal in themselves and skyrocket your sugar levels in an upward trajectory. Flavours include caramel with sticks of waffle and popcorn, strawberry donut, Nutella and peanut. The ultimate cheat meal on offer is the chocolate Aero, spewing with cream, Maltesers, Oreos and topped with green candy floss for good measure.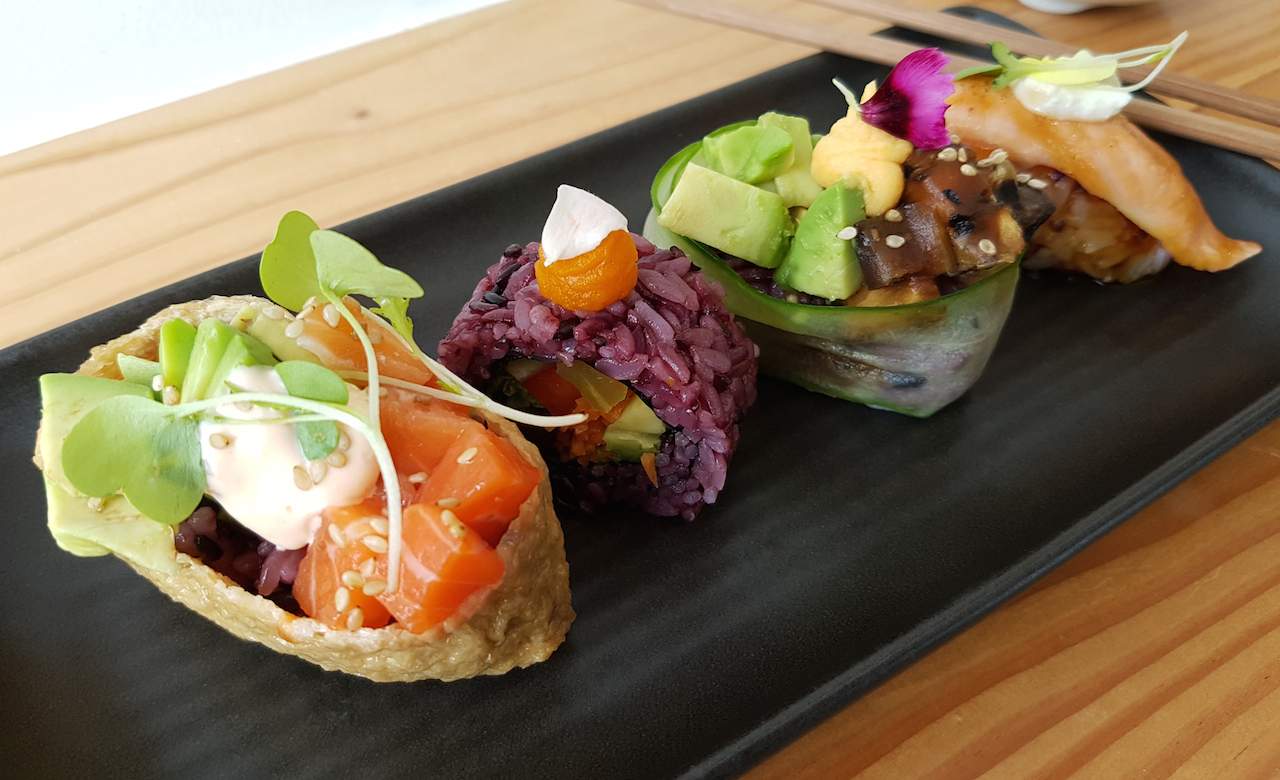 &Sushi
Newmarket's &Sushi is more than your average sushi joint. The hole-in-the wall eatery takes the idea of a quick and easy lunch to a whole new level with pastel-coloured rice, sauce droppers carefully placed into summer rolls, fresh flowers and strawberries for garnish. Each roll in the cabinet resembles a perfect piece of tantalising rice art. Starting at $2 per roll, you can't look past &Sushi for a fresh, quick and cheap lunch option.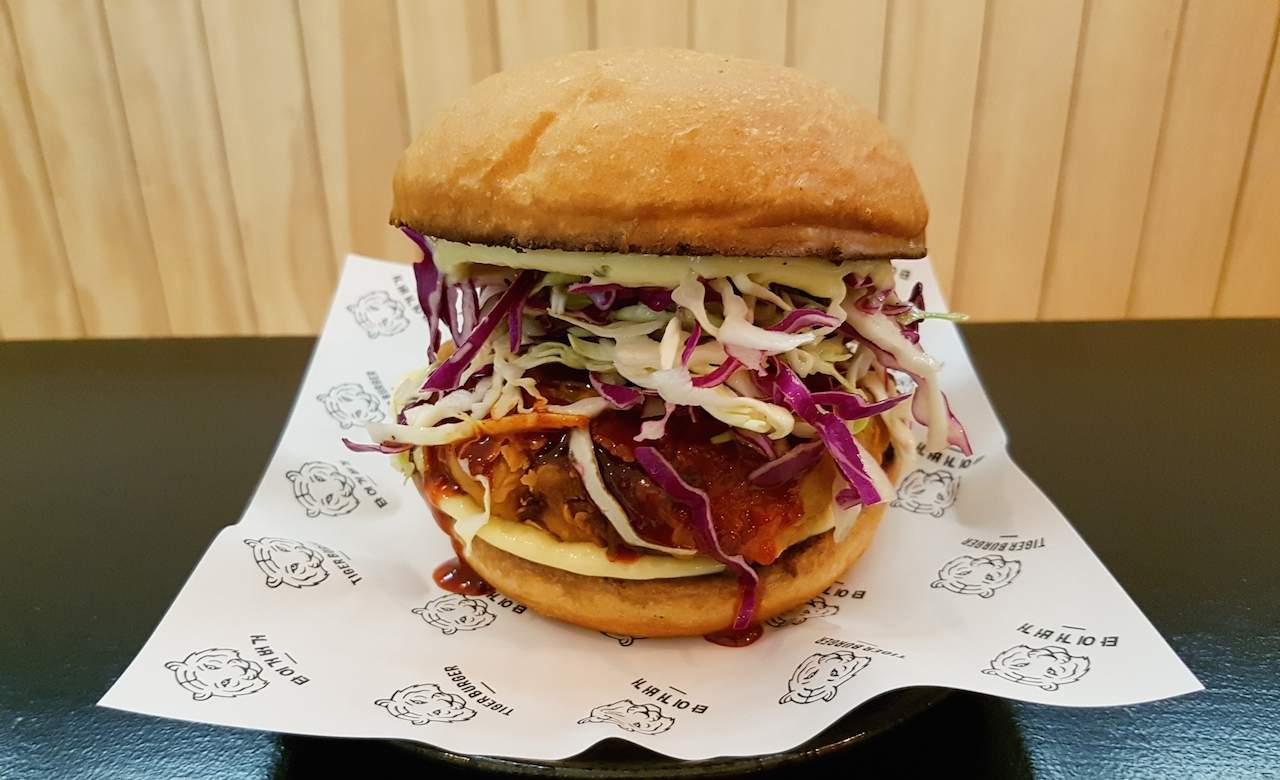 Tiger Burger - Goguma
Food vendors Tiger Burger have set up a more permanent location in Grey Lynn to hawk their Korean-inspired burgers and famous loaded kimchi fries. Aside from the popular Kimcheese burger, the menu features the alluring Goguma, a vegetarian option boasting a shitake and kumara patty that intends to have the same texture as fried chicken. Bursting with slaw and yang njum sauce, the burger is one to satisfy your hunger craving while not make you feel too weighed down. To complete the circle, go for an order of those aforementioned kimchi fries.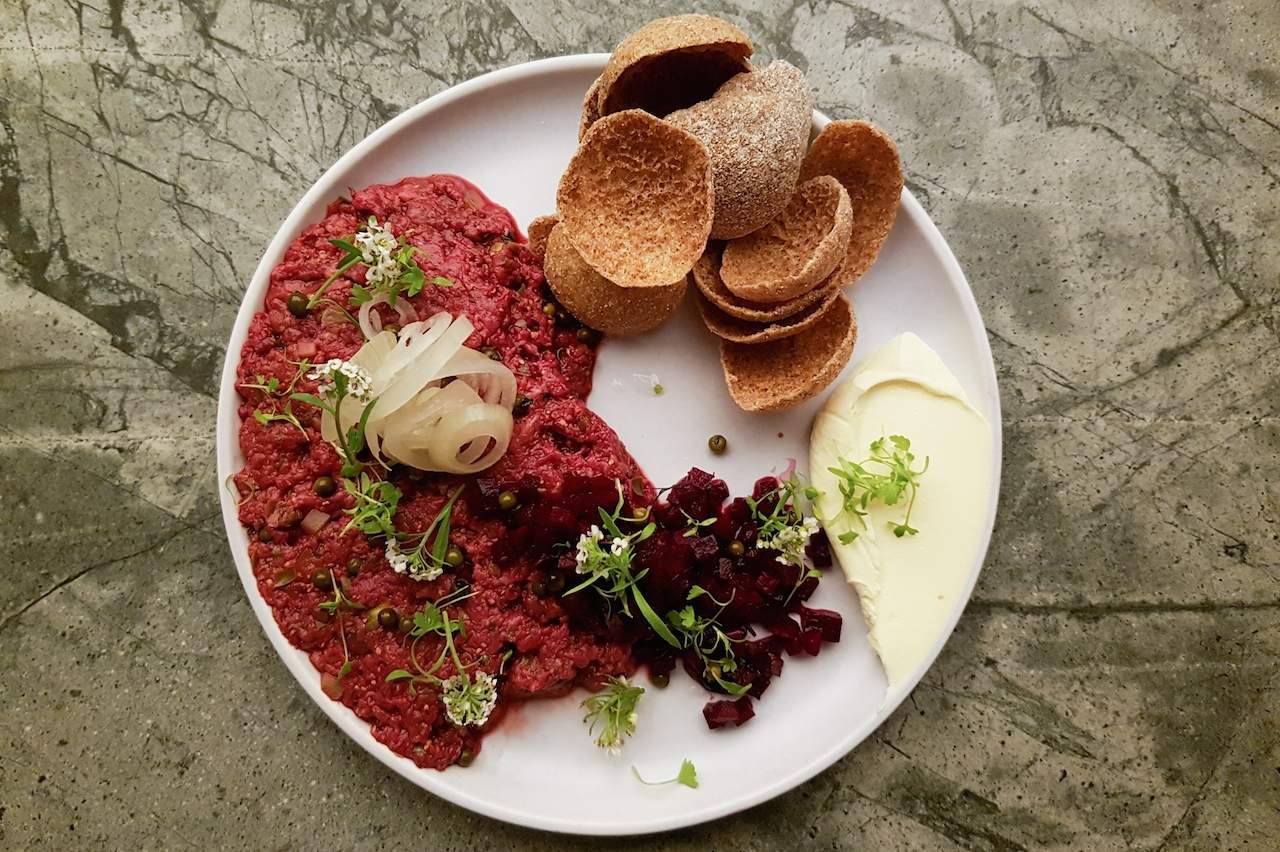 Oaken - Steak Tartare
All-day affair Oaken towers above the glad-wrapped cabinetry of your traditional cafe. Breakfast is centred around hugely inventive 10 egg dishes, while by night the menu features a range of sharing plates all under the $20 mark. Aside from the masterstroke of smoked mozzarella, with dehydrated lemon leaf and black parsnip ash, a vibrant go-to is the steak tartare, pepped up with green peppercorns, cognac, and accompanied by crisp rye for scooping ($19).

Published on July 21, 2016 by Concrete Playground