FOOD & DRINK
The Eight Best Dive Bars in Auckland
Fighting gentrification with dim lighting and cheap drinks.
Auckland's streets are slowly gentrifying block by block. Even bastion of grunge K' Road has witnessed a rise in flashy apartment blocks and cafés serving three types of eggs bene. But there are certain spots that have remained the same; those loveable basements, street corners and historical buildings occupied by watering holes where your shoes stick to the floor and you might meet a few characters. Here are eight of the best dive bars in Auckland.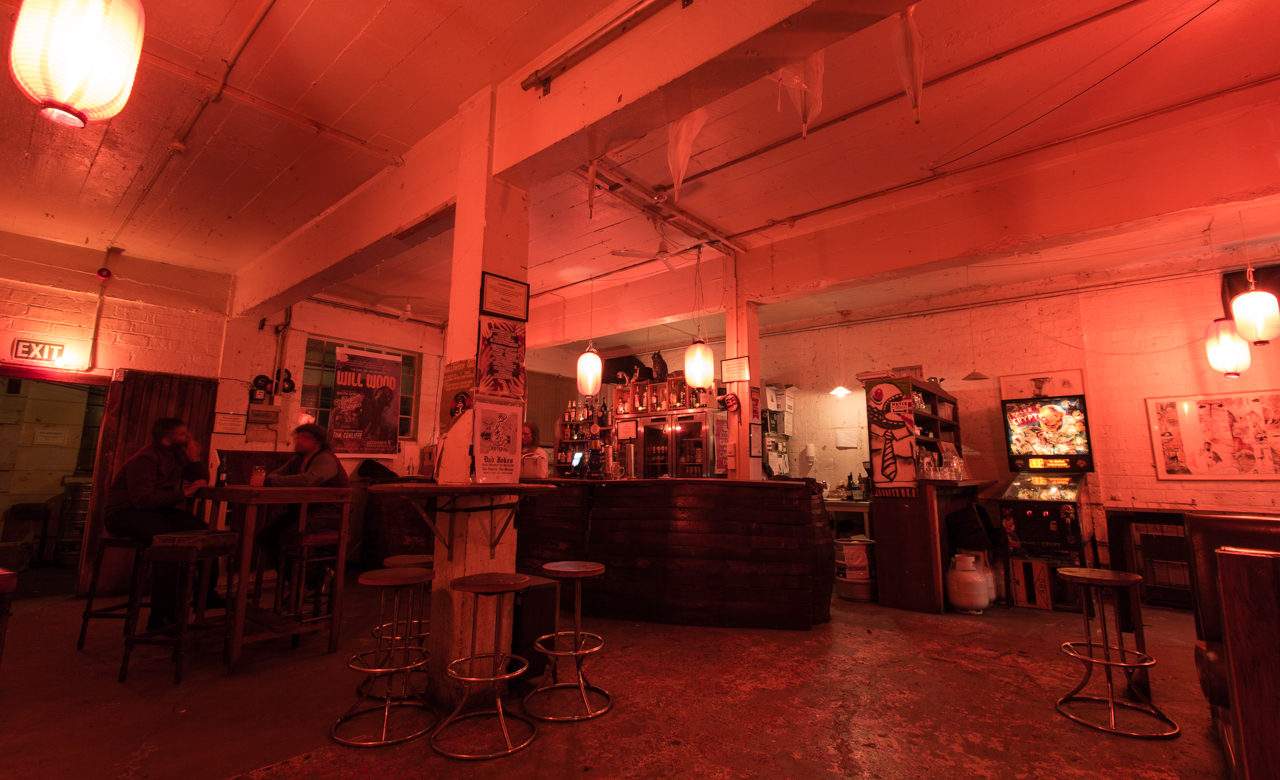 Underneath the newly refurbished St Kevin's Arcade you'll find a dimly lit cavern packed with unpretentious regulars and bursting with old school character. Here you'll find a night out unlike most in Auckland. One loyal regular described Whammy as a magical place where she often polished the bar with her ass, sung songs and met her husband. If you're after live music stroll down the narrow corridor into The Wine Cellar which has been called the best and most intimate live venue in the city. Appropriately, they also serve great wine.
183 Karangahape Road

Ponsonby may have turned sharply into the direction of trust fund kids and rich hipsters but Grand Central is keeping the good old days alive. Ripped red vinyl couches out front are usually occupied by tattooed smokers, the tiny front room is always packed with the suburb's most interesting characters and there's always a few decent beers on tap. Get on the sherbert here and you'll know everyone in the bar by the end of the night, guaranteed.
126 Ponsonby Road, Ponsonby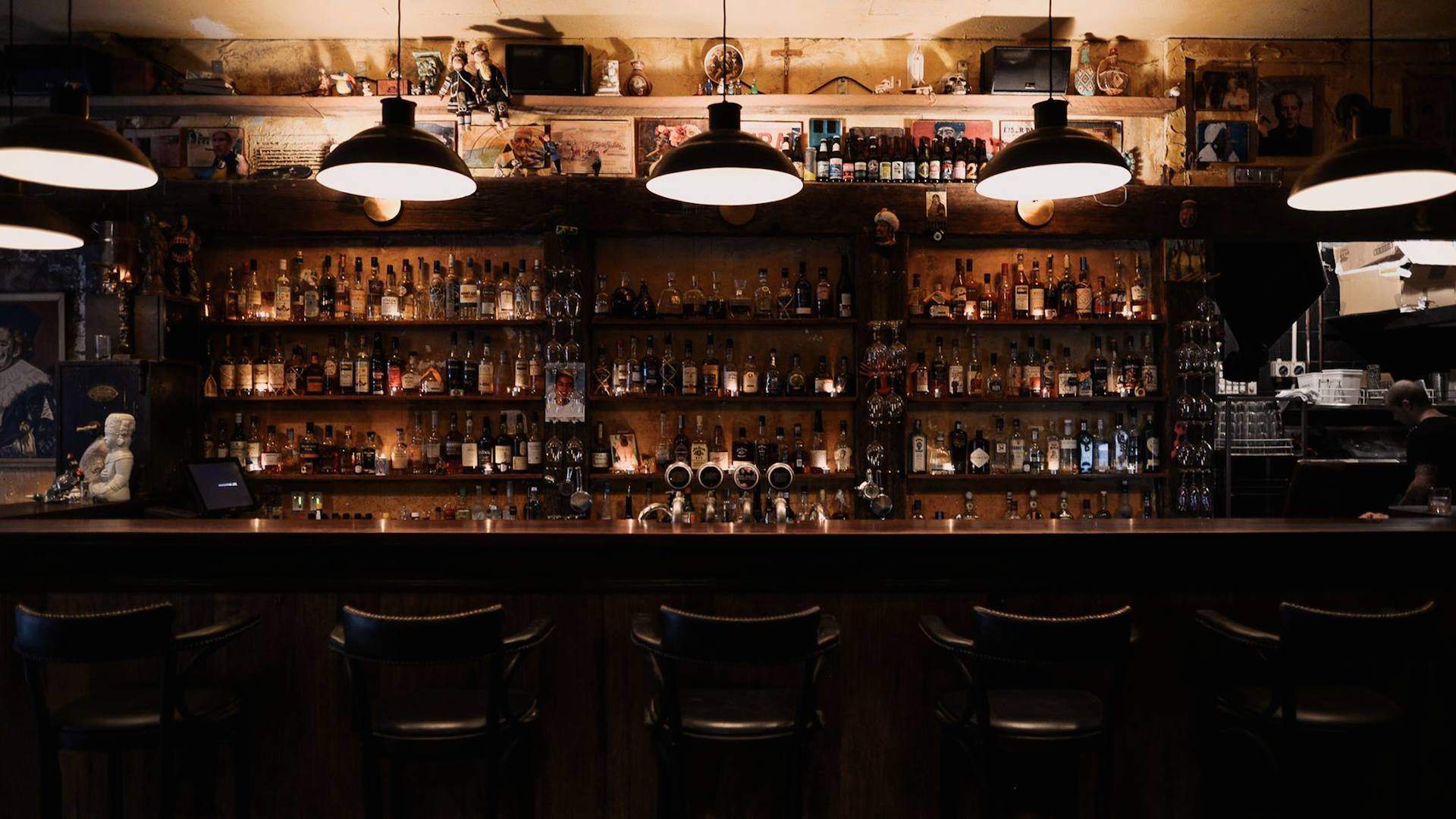 In the heart of one of the least divey areas in Auckland you'll find Racket Bar — an atmospheric candle-lit hole in the wall with just a tinge of Cuban personality. The place serves an impressive host of international beers and wines to nuzzle in the slightly shadowy, noir room. Rum enthusiasts will particularly enjoy a wee drop here, they're hiding one of New Zealand's most impressive selection of premium selections of the spirit behind their dark wood counter.
44 Customs Street East, Britomart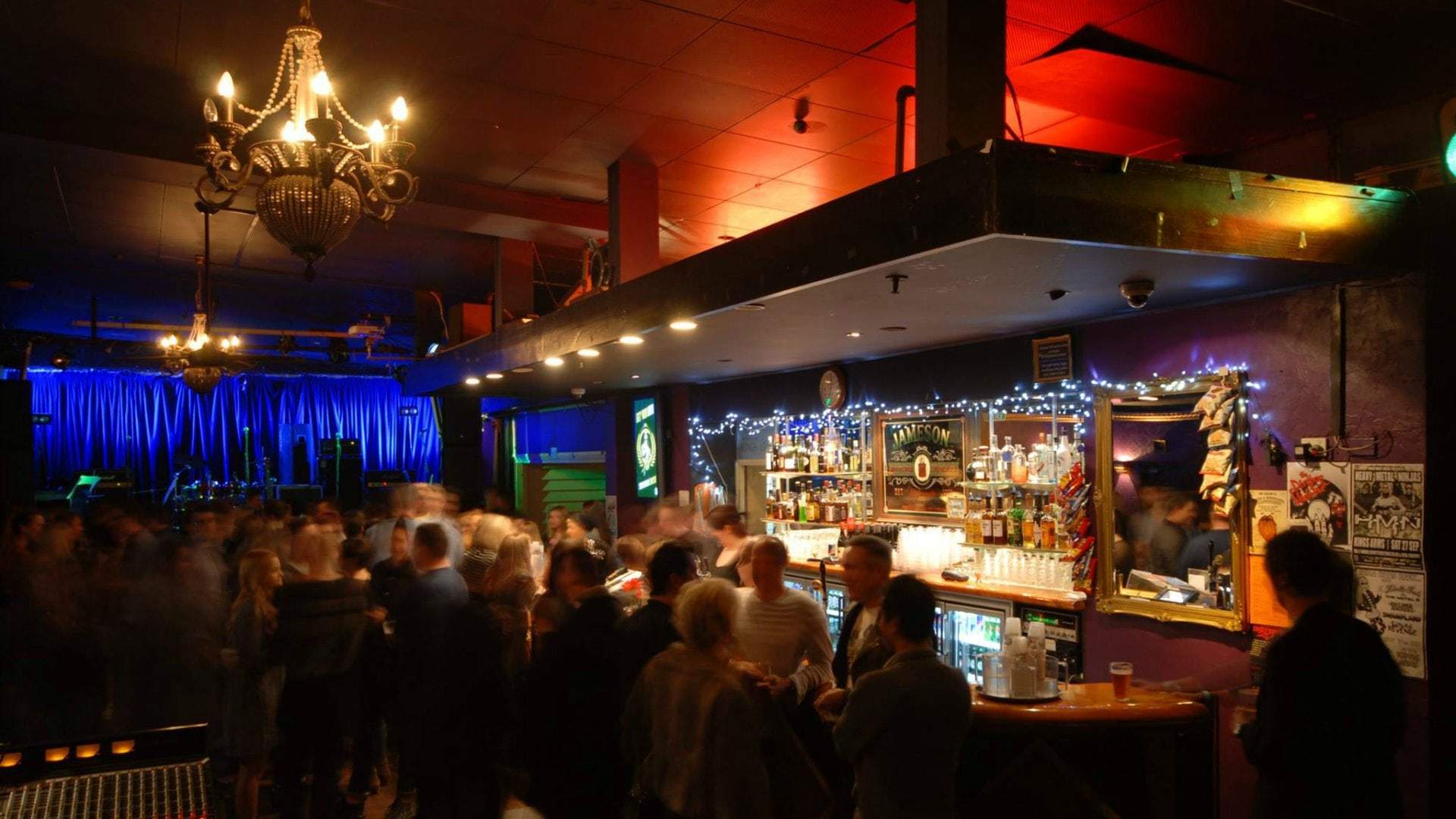 The King's Arms is an Auckland institution, the birthplace of iconic New Zealand bands, and one of the city's last dirty rock pubs. Just off Newton Road in the heart of Auckland, this joint boasts a massive beer garden and the look of an unpretentious old school pub. But it really comes into its own when there's a gig on. Some of the best rock, alt and experimental bands regular assemble on the stage, while the floor absolutely heaves. Enjoy the King's Arms while you can though; Auckland property developers have claimed another victim and bought the site off its owner of 28 years, with some reports saying it will be an apartment block within two years.
59 France St South, Eden Terrace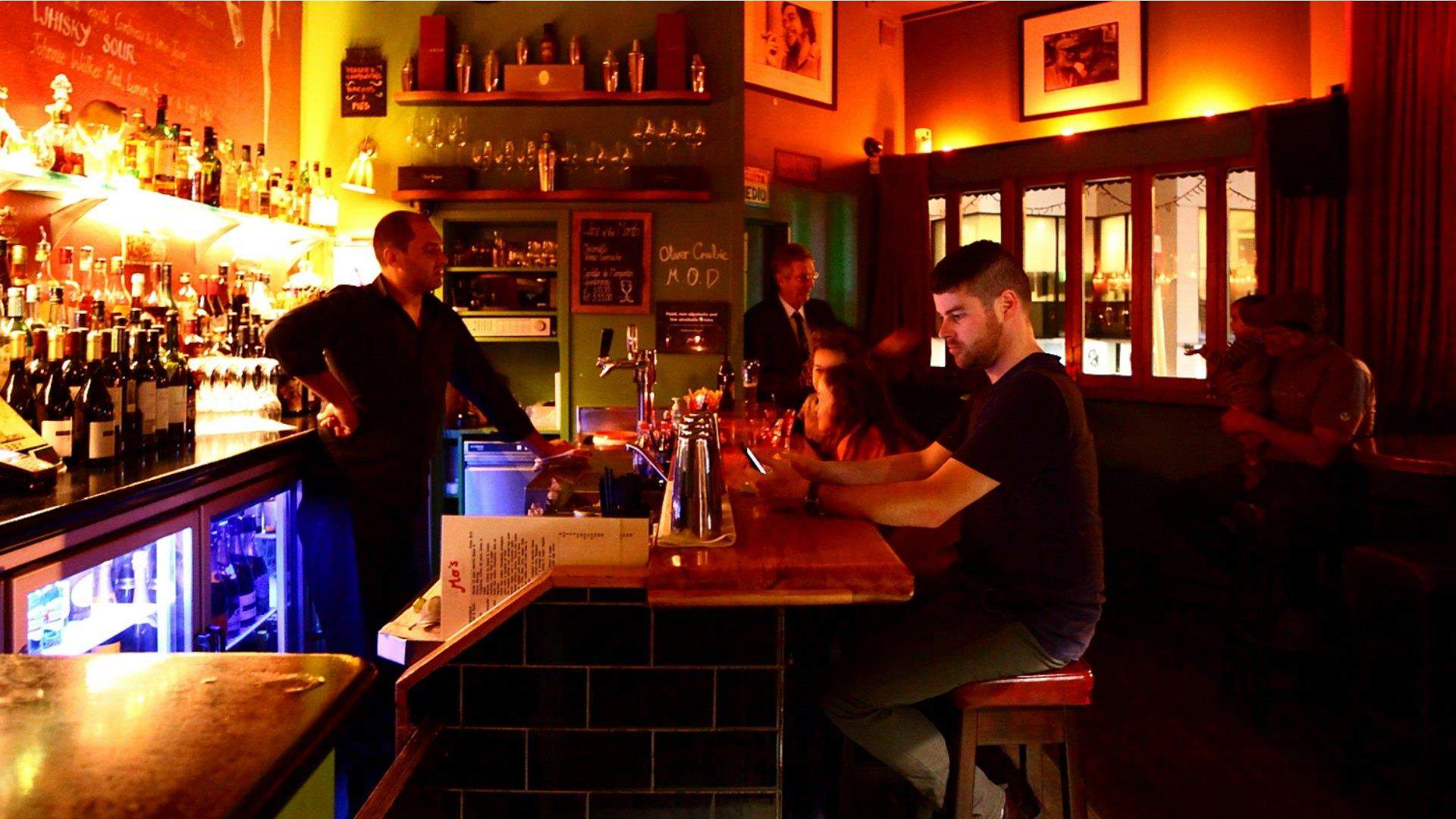 There's only space for 20 including the bartender at Mo's, a tiny cocktail joint in the CBD which is the self-proclaimed 'friendliest little bar in town'. It is endearingly unpretentious and unapologetically old school, and when you stroll in off the street you feel like you've discovered a secret spot hiding in plain sight. It's a tad dim and the interior could use a touch up, but who cares when the bartenders can mix a whiskey sour like the best of them and the locals are this welcoming.
5 Federal Street, CBD

Vulture's Lane is only a few years old but it's got so much character that it feels like it's been here for decades. It's usually packed out with a bunch of impressive beards, there's usually people playing board games in the basement and the bartenders are often a little grouchy. But the beer selection may be the best in the city, the locals are bloody characters and the staff have a very relaxed attitude towards rowdy behaviour. Plus Better Burger is located less than eight steps from the front door.
10 Vulcan Lane, CBD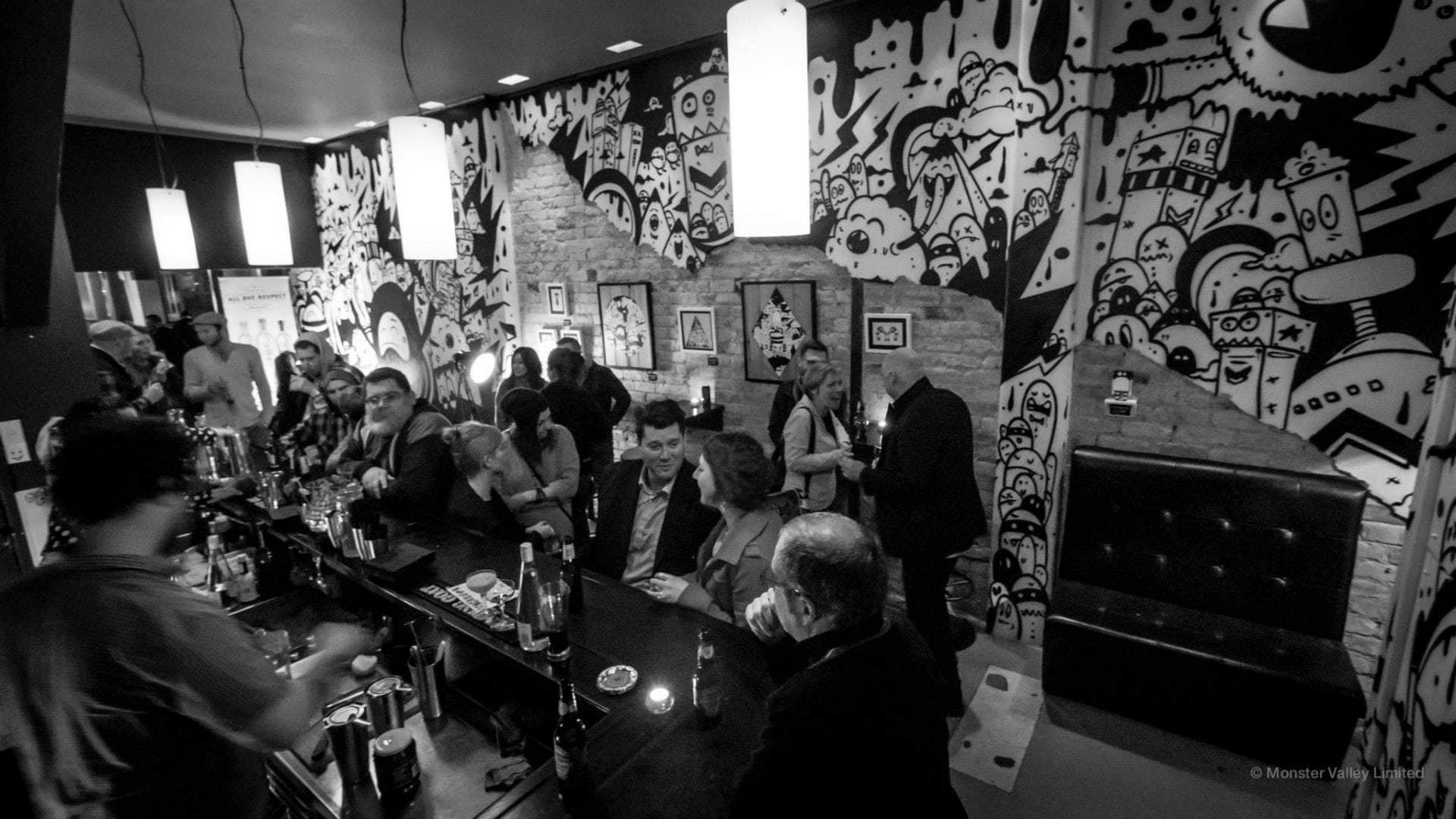 Cocktails are awesome, there's no denying that fact. But so often they're served in a slightly wanky environment by hipsters wearing suspenders and bow ties. Red Bar does the opposite, creating immaculate cocktails without all the pomp in an intimate standing room only venue characterised by bare brick walls and graffiti. It's just a little dark and mysterious and its eclectic clientele are K' Road to the core — perfect company for a night out on the old fashioneds.
57 Pitt Street
When the King's Arms finally transforms into boxy apartments for $550K a pop there will be a gaping hole in the city's music scene — a rather impressive hole that won't be filled by just anyone. Ding Dong Lounge may be the best candidate as one of the last dedicated rock bars in the city. The interior is a little dark and foreboding; all rough brickwork, dark leather booths and black velvet curtains and there's usually a higher than usual proportion of beards, tattoos, long hair and body piercings among its clientele. But this little venue hosts some of the best live local rock music on the regular.
26 Wyndham Street, CBD
Published on May 04, 2017 by Ben Tutty