FOOD & DRINK
The Seven Best Steak Houses in Auckland
A meaty challenge but someone has to do it.
Steak… it is the stuff of men, of kings… of gods. There can be nothing manlier, more primal and more satisfying than slapping down a juicy hunk of red meat, be it sirloin, eye-fillet or one of the many other cuts, on to a BBQ or pan, hitting the flame and sizzling or grilling it to perfection.
My god, it doesn't get any better than that, unless you're like me and expand your horizons to include things like buffalo and what not – but that's a different story.
Choice is a big decision, because there are many ways to enjoy such a fine meal. A proper choice will consider at the very least:
Cut
Cooking style
Degree of cooking
Sauce
Each strongly impact the meal you'll be having and can be the make or break of the perfect steak experience. What we have set out to do here, is rank what we believe to be the best steaks in Auckland – but also take in to account your choice and the facility's ability to provide a wide range of options for the discerning steak-isseur. This matters.
You may notice the list is rather a short one – to be honest after great debate we've decided that a true steak-a-thon must focus on nothing but the steak, so while other restaurants may also serve a fine bovine, they do not do the cooked cow justice by placing her on a pedestal and devoting all their care, love and affection to it as the below do.
Truly our list is comprised of those who endeavour to give you nothing but the best – and we salute them for it.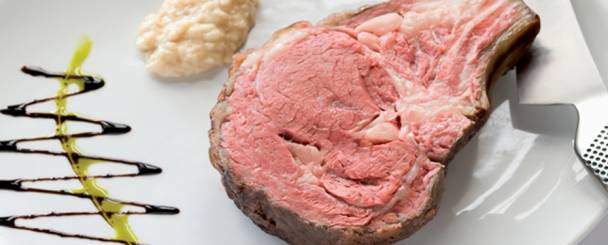 70 Jervois Road Herne Bay
Don't fuck about; this place is number one on the list and number one in my heart. From the amazing, attentive staff (who can waffle about World War 2 history, the benefits of white tea or perfect cuts of steak with equal abandon) to the extensive array of options in choosing your meat, JSH has it all.
Operated under the flag of Simon Gault, your wallet should be prepared for a spanking, but true happiness comes at a price. With such an array of options for your steak, significant time should be spent considering how best to approach this situation.
The obvious recommendation is the signature prime rib (which requires 24 hours advance notice), but any cut will go down a treat. The eye-fillet always leaves me satisfied, and for a double-or-nothing meat experience, JSH also provide the finest steak tartare this city has to offer (not a lie, raw mince, amazing).
For those who like to make it rain, the wagyu menu offers the next, and final, elevation in steak rankings. If you can afford it, get it, wars have been ended by less life-changing experiences.
I could go on, but a handy full review is available here – my final pieces of advice, seek advice on sauce selection for the perfect accompaniment and get the bloody onion rings.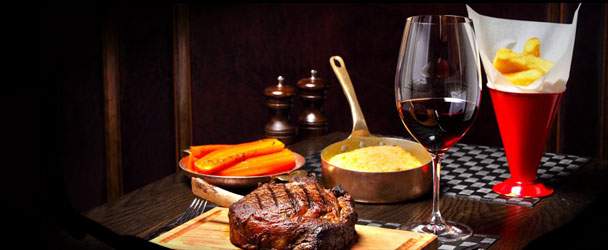 90 Federal Street
Basically a first equal to JSH, The Grill by Sean Connolly is a sexual experience.  Where JSH celebrates almost a rustic (but at the highest level) charm with its brick and candle interior, The Grill has a more upmarket feel to it. Named Supreme Winner and Best New Restaurant in 2012 by Cuisine, seeing really is believing when you're parked in one of their cosy booths and the food rolls out.
A truly beautiful setting, The Grill (like all other locations on this list) prides itself on the finest meat Auckland has to offer. With so many options to choose from it can all be a little daunting – hence The Grill conveniently offers the 'Study of Beef', a selection of the Chef's three favourite cuts from what's on offer that day. When that arrives at your table…my god, what a rush.
Service comes with an impeccable smile, and for reasons I cannot figure out, after each dining experience I receive a call the next day to ensure the meal was to my satisfaction – such attention to detail is rightly commendable.
Overall The Grill is what it is… super fine-dining at the highest level with a real focus of care, attention and quality on providing the absolute best meat experience possible. And you will receive nothing less.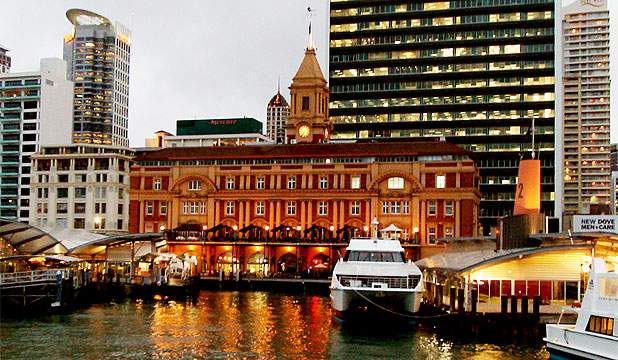 99 Quay Street
I spent one of my best birthdays ever at Botswana Butchery in Queenstown so it was with palpable delight I heard of their Auckland restaurant opening in early 2012. The subject of their quality (food and staff) came under the spotlight following a number of scathing reviews, however as time has progressed they've certainly found their groove and become a superb eatery.
While not as dedicated to the simple steak as JSH, their Butcher's Block offering provides a good selection of steaks and one of my favourite array of sides, salads and sauces. Keeping to their namesake, the cut and quality of meat is something they do outstandingly well – reliable, dependable, juicy and delicious.
While it is no longer on the menu, a new take on steak I did thoroughly enjoy was the Three Cut Wagyu Bolognese (risky but hell, why not?) – the replacement Carpaccio of Grain Fed Wagyu Eye Fillet also seems to be a dangerous adaptation on a classic (you are messing with steak…) but shows Botswana's desire to push the envelope – which pays off in droves. It's a gamble, but an effective one.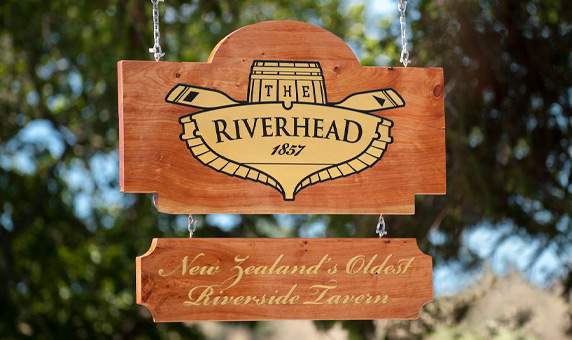 29 York Terrace Riverhead
A surprise entry, the Riverhead Tavern came highly recommended by those in the know, so we dutifully journeyed out to see what was on offer.
With a number of different zones, I was temporarily confused as to where to find my god-send steak, but after a bit of soul searching I discovered the best option - The Landing. With an amazing deck that looks over the Kumeu River, it's the perfect place to kick back with a beer while they cook that meaty piece of heaven up.
While a slightly more limited menu than our other candidates they nonetheless do what they do well. Expect a classic standout steak (of which they have a decent selection of options) with a range of classic sides and sauces. It's a pub steak, but at the upper echelon.

Now, while the above are what we'd consider game-changers in the meat business, we can't overlook a few benchmarks when it comes to steak in Auckland.  It would take away from the above to compare them in the same ranking, but it would also be remiss to not include the below in the ultimate guide to Auckland's steak-eries.  For a slightly less credit-card slamming meal (of which the previous all are) but still a good bovine hit, we also recommend: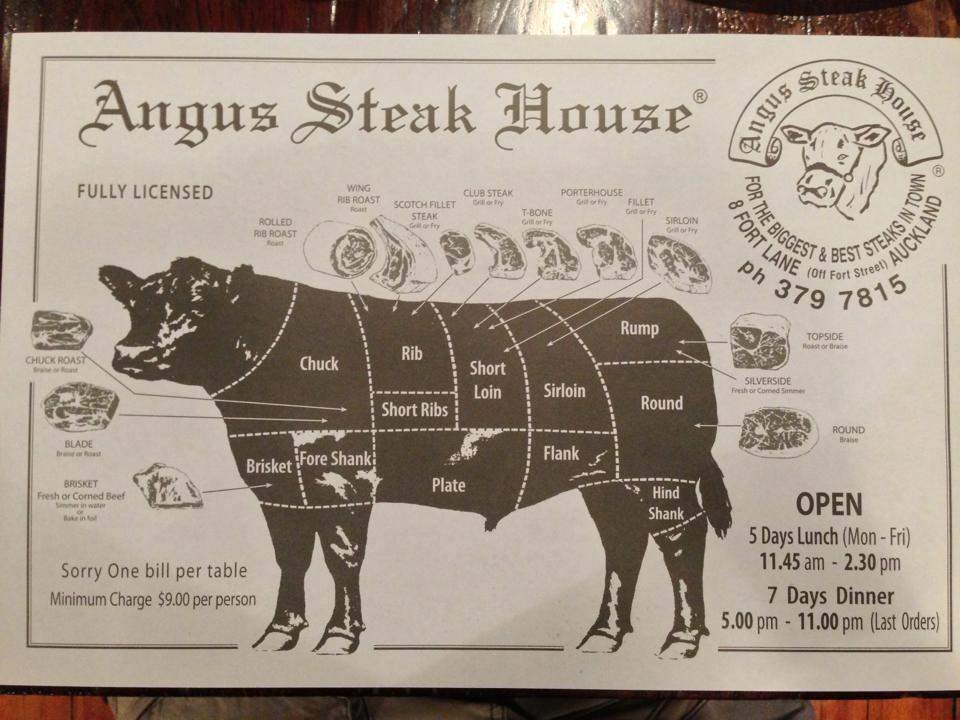 8 Fort Lane Auckland
Dominating the Auckland cow credentials for more than 40 years, Angus Steak House is an institution. They come big, bold and delicious. Do not expect the pretentiousness and flair (I enjoy, you may not) of fine-dining at Auckland's 5 star establishments – you came here for the steak you want, and the way you want it.
And that's exactly what Angus will deliver. A flat price for any cut, with access to an (iffy) salad bar. Could it be any simpler? Not really, and hey, sometimes the simplest things are the best.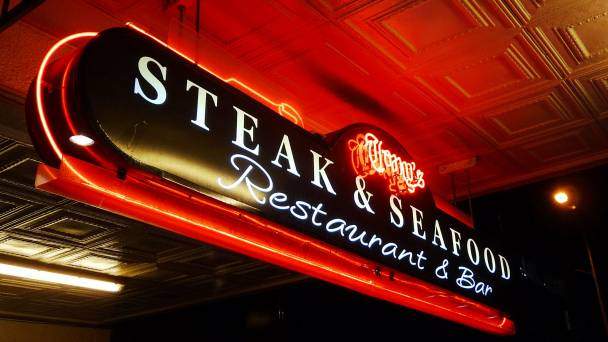 27 Wellesley Street West
"At Tony's we believe that old-fashioned food makes for old fashioned pleasure." From their website, this really sums up Tony's – like Angus it's been around for more than 40 years, and do what they know to the letter.
While offering a range of meats, the steaks are where they really fire up (duh). Keeping the standard offerings rolling, Tony's isn't afraid to branch out and try something a little different – why not have an eye fillet stuffed with oysters? Or skewered with scallops?
Either way, if it's a decent steak you're after without all the glitz and glamour, Tony's can't be beat.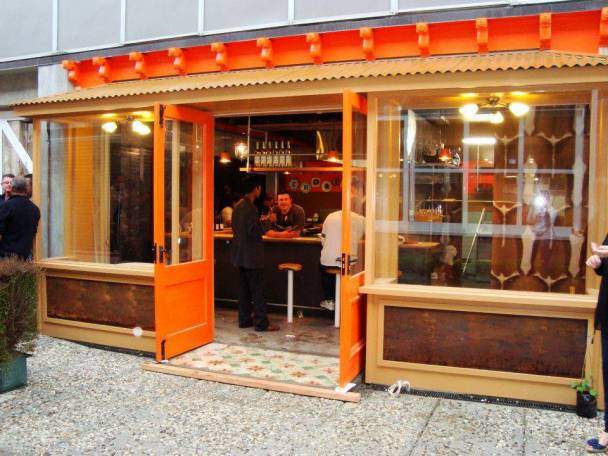 136-138 Ponsonby Road
A new challenger on the block, this Argentine restaurant has sprung up in the relatively recent Ponsonby Central district. Literally a gourmet BBQ on the wall, the small number of tables and bar stools scattered around makes for an intimate affair.
With discected animals and hunks of meat for the cooking directly in front of you, El Sizzling Chorizo is a visceral affair – a pile of meat is served up on wooden chopping blocks, with a range of options including ribs, chicken and steaks (amongst others).
With our KISS policy (keep it simple stupid) we recommend the sirloin steak with a side – anything else just gets too complicated. Sides are a good mix, and the South American wines make for a bit of adventurous drinking.

View all Auckland Restaurants.
Published on March 20, 2013 by Will Seal