FOOD & DRINK
The Seven Best Vietnamese Restaurants in Auckland
The healthiest food in the world, but also food with the most history.
I fell in love with Vietnamese food after a trip to South East Asia a couple of years ago. Vietnam has a rich and bloody history, and it's readily visible in the regional variations and quirks of its cuisine. Most hot beverages served roadside and in tourist-oriented cafes, for example, still contain condensed milk as the fresh stuff was hard to come by during the years of the Indochina Wars. French colonisation of Ho Chi Minh City popularised baguettes, with the Banh Mi - a roll typically stuffed with pate, pork belly/floss or Vietnamese sausage, slaw and fresh chilli - now found on menus everywhere.
Vietnamese cuisine is light on carbs and dairy and is often considered one of the healthiest worldwide. Traditional Vietnamese cooking is admired for its reliance on spices and herbs - not fats - for flavour, and heavy use of seafood, vegetables and fresh ingredients. It's influenced by the Asian principle of five elements: five fundamental tastes which appeal to the five senses and improve the function of five key organs in the body (dedicated chefs even try to get five different colours on the plate). What results is a flavoursome yet perfectly balanced meal that's not just very pretty but also super good for you.
With Vietnamese joints opening up on every other street corner in Auckland these days, there's plenty of choice, and you'll be pleasantly surprised by the quality and authenticity of what's on offer. The best part? Your main will be so low-cal you can enjoy a sugar bomb coffee for dessert completely guilt-free.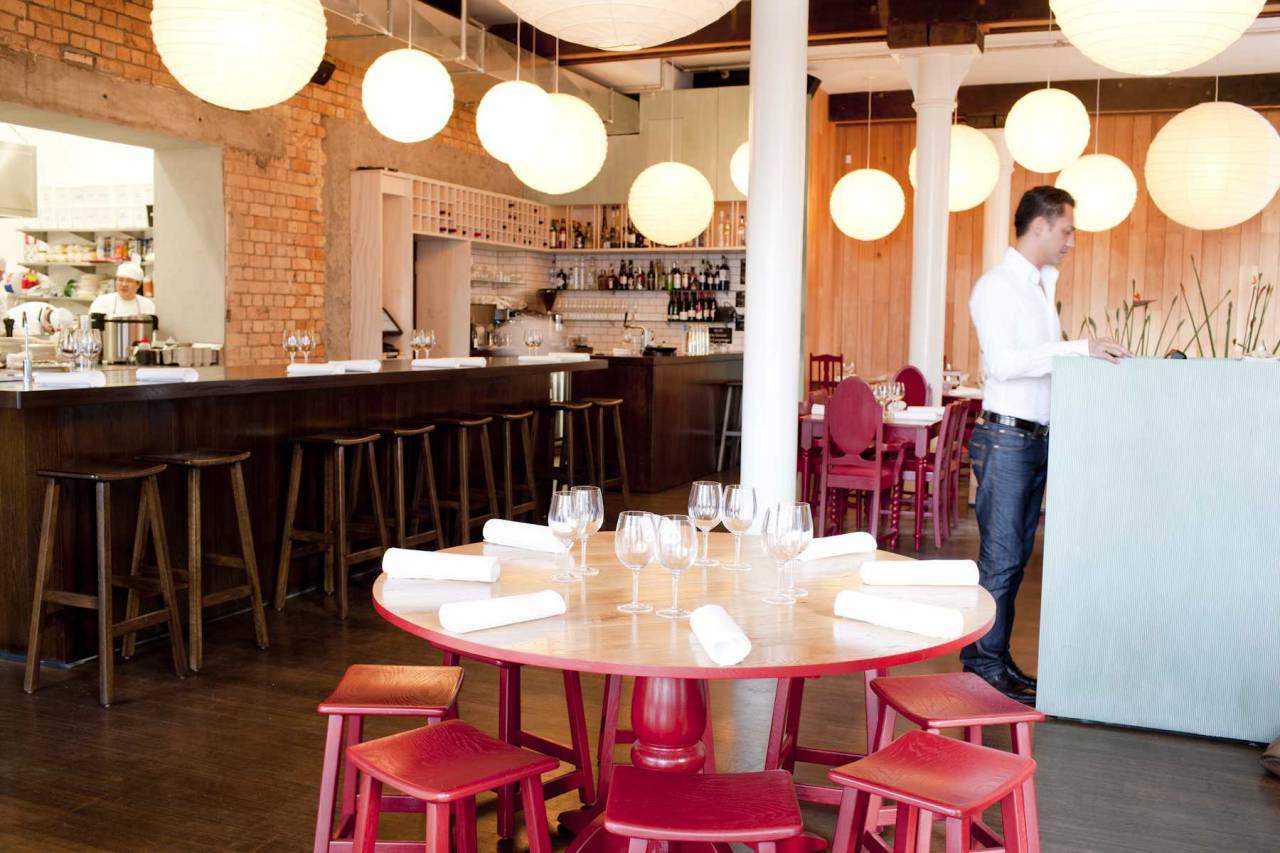 Located in a beautiful heritage building downtown and with a raw plaster and concrete interior designed by Nat Cheshire, Cafe Hanoi impresses as soon as you step through the door. Candlelight, wicker seats, colourful paper lanterns and the scent of lemongrass: the place easily transports you to Hanoi's Old Quarter circa 1985. The menu is inspired by Vietnamese street food and hole-in-the-wall eateries, with a focus on fresh, seasonal ingredients and the perfect blend of spices. The all-day offerings and sharing plates are few in number, which means each dish is refreshingly different and uniquely presented: our favourites were the Shaking Beef with a peppery soy dipping sauce and the Cha Ca; cuttle fish seasoned with dill and turmeric and served with housemade vermicelli. Reasonably priced, informal and with genuinely warm service, Cafe Hanoi comfortably takes the top spot.
Corner of Galway and Commerce Streets, Auckland CBD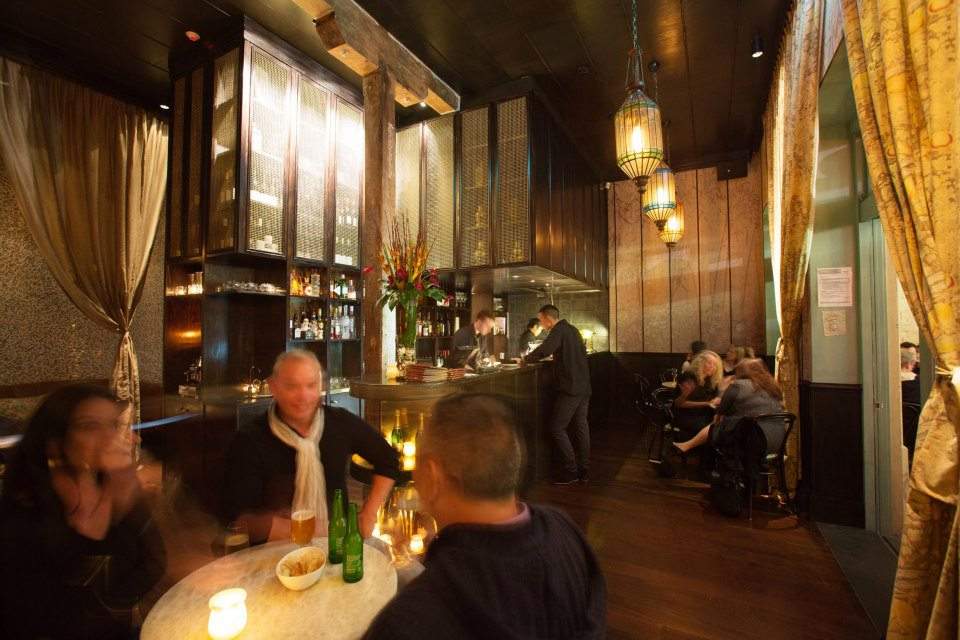 Xuxu Dumpling Bar, on a cosy street corner across the road from big sister Cafe Hanoi, is the perfect spot for a light dinner or drink as you wait for a table (like most eateries in Britomart, Hanoi doesn't take reservations). It's super cute, with oriental antiques, plenty of hanging lanterns and greenery growing over the whitewashed walls. Xuxu's wine list changes fortnightly, and they offer a great selection of cocktails both classic (try their very strong Negroni) and creative (the Xuxulicious, with chilli-infused gin, will have you stripping off a layer or two). The shrimp dumplings sprinkled with fried shallot onions and drizzled in nuoc cham were delectably sticky, and the chilli and ginger fish skewers were equally good.
Corner of Galway and Commerce Streets, Auckland CBD

This Ponsonby Rd newbie is helmed by longtime Vietnamese chef David Gao, who learned from his parents - themselves cooks for the French during the Vietnam War. His menu has a focus on street eats like Banh Mi, pho, fresh and pan-fried spring rolls and more, happily co-habiting with more delicate, French-inspired dishes such as shaking beef, Bo Luc Lac (angus eye fillet tossed with watercress and plenty of black and white pepper) and Bo Sot Vang, a spicy stew of beef braised in red wine and balsamic vinegar. The Flaming Prawns in Fresh Coconut was the best thing we ordered; the prawns were huge and juicy and the coconut complemented the ginger and lime well. Everything is creatively presented in handpainted clay pots and little flax tepee-like structures, and the dim lighting, swaying lanterns, flowers and assortment of oriental ornaments in the courtyard out back effectively transport you to another place and time.
107 Ponsonby Road, Ponsonby

This Mt. Eden cafe is kind of like a (vaguely) Vietnamese version of Dizengoff. Don't be fooled by the quirks - Star Wars wallpaper, lego table numbers - because the food is incredibly delicious and worth the occasionally lengthy wait for a table. A decent (read: non-soggy) Banh Mi is nigh impossible to find in Auckland, but Grandma's Pork Banh Mi, for the hipster-friendly price of $12.50, is pretty much perfect. The bread is soft and brioche-y, the pate creamy, and there's plenty of marinaded pulled pork and pickled veggies stuffed inside. Rad is open for breakfast and lunch only - it's worth noting that the Rad Rolls are probably the only authentic Vietnamese options, the rest is fusion/South East Asian inspired - and serves great juices and Flight Coffee too.
397 Mount Eden Road, Mount Eden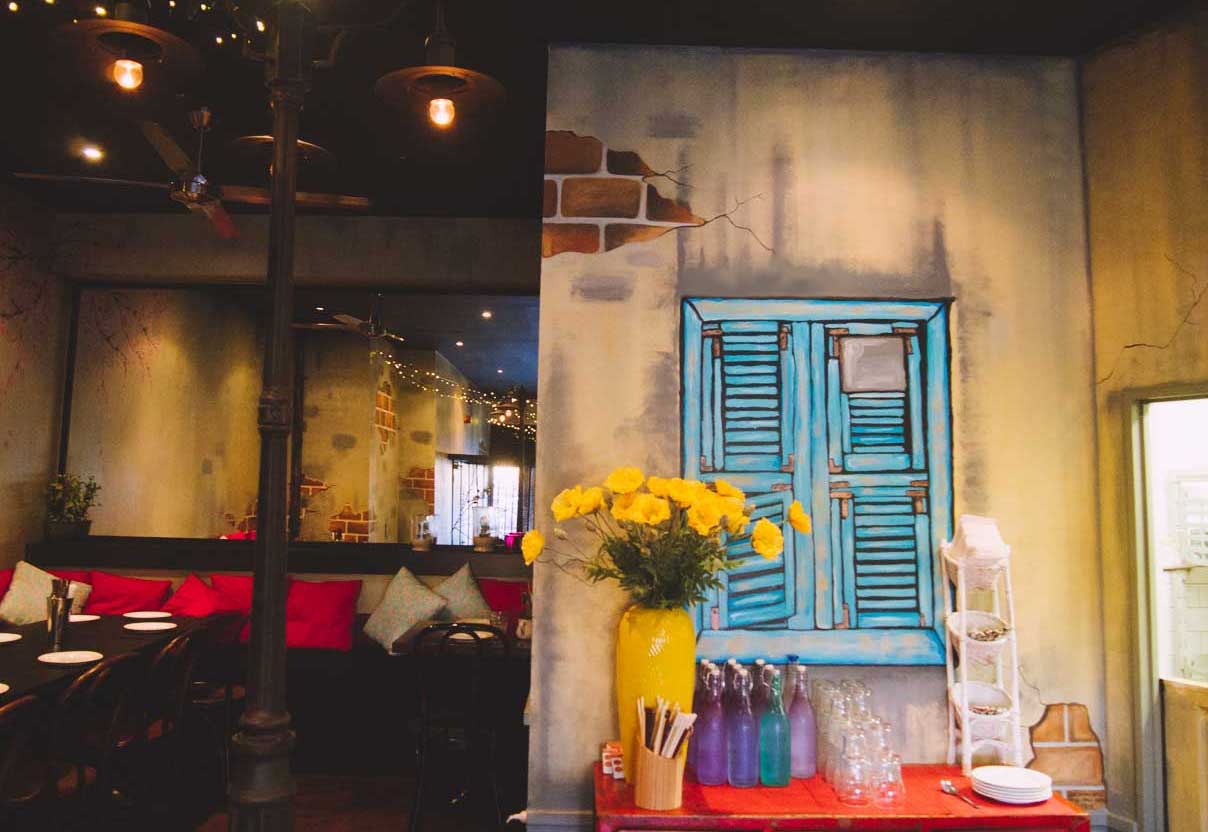 It took a solid week to score a table at Cafe Viet (impressive for somewhere that actually takes bookings) so it's fair to say my expectations were high. This newish restaurant took over from Tango, which served the best gnocchi ever yet clearly didn't fare well in carb-averse Grey Lynn. RIP Tango. The decor hasn't changed much since then - it's still artfully run-down, with the painted-over shutters and cracked wallpaper evoking a colonial-era Vietnam. We decided to go for the pho bo and Vietnamese coffee, which are both bellwether dishes for a Vietnamese restaurant. Pho bo is beef noodle soup, commonly sipped for breakfast in Vietnam, and Cafe Viet's was the real deal: the consomme (made from oxtail) was rich and deep, the beef thinly sliced and rare; topped with a generous handful of crunchy sprouts and coriander. Vietnamese iced coffee is more of a dessert than a morning pick-me-up: ca phe da is made with coarsely-ground dark roast beans brewed with a French drip filter into a glass containing condensed milk. Cafe Viet's was on par with the stuff in Vietnam, which, somewhat unexpectedly, is the second biggest exporter of coffee beans in the world. The central highland plantations of Vietnam even produce what's known as Kopi Luwak or "shit coffee" - coffee made with coffee berries excreted by civets. You probably won't find it at Cafe Viet though, as, at $800 NZD per pound, it's pretty dear.
2 Surrey Crescent, Grey Lynn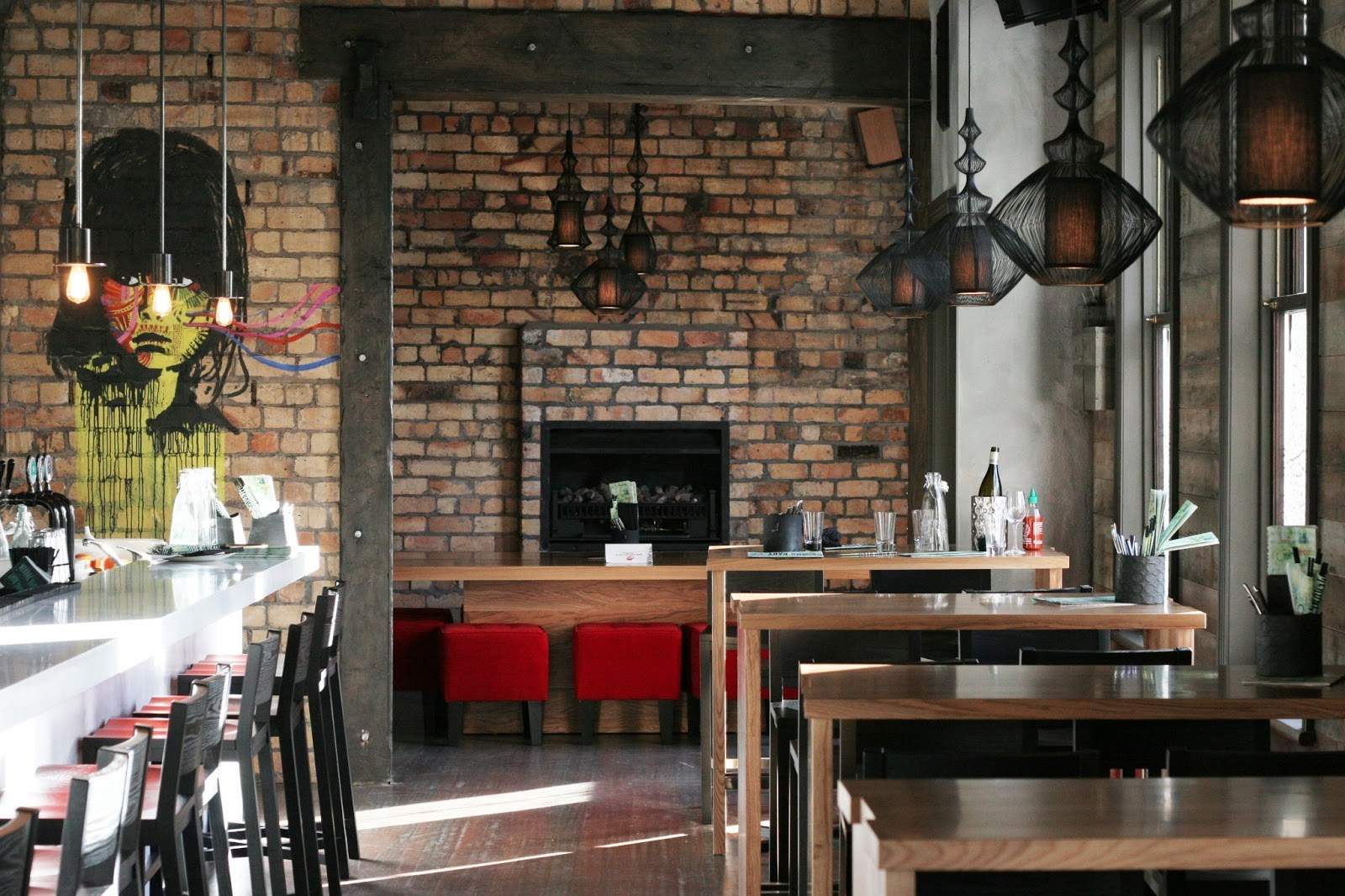 Mekong Baby took over from Ponsonby Road's GPK just over a year ago. The menu is South East Asian-inspired/fusion, with several excellent Vietnamese dishes to choose from: the pork belly with sliced apple and chilli caramel (can this just replace salted caramel for good, please?) and silky, wok-fried squid with nuoc cham sauce and fresh Vietnamese mint are my top picks. Everyone raves about the cocktails, and rightly so - the Miss Saigon, with passionfruit vodka, blood orange, lime and basil is dangerously moreish. This place also gets points for the atmosphere - while the dining room is all white tablecloths, dark-wood seats and minimalism, the tucked-away Opium Den, Baby's private function room, has plush red walls, a giant bouquet of rose-tinted lights, and a baroque fireplace. They've got a sense of humour too - the banter of the waitstaff is genuinely great and a cute touch is what's on the back of the business cards: "I saw you at Mekong Baby and think you're really cute." Heh.
262 Ponsonby Road, Ponsonby


Tucked away under the steps leading down to Victoria Park Market from Drake St., Viet Flames has become my go-to lunch spot when I have the time to eat away from my desk. It's a calm, tastefully decorated oasis amongst the concrete and empty souvenir shops of the Market with great food and really lovely service. As it's very new and relatively unheard of, Viet Flames doesn't yet have the kind of buzz you'd want on a Friday night - but it's the perfect spot for a low-key meal with someone you really want to hear talk. While a chicken pho is ideal for a cheap and tasty lunch, if you're there for dinner don't miss the Cha Cha La Vong (terakihi fillets marinated with galangal, or 'blue ginger', which is very strong) and Bo Cuon La Cai, a tasting platter with sirloin, pan-fried green banana, gai choy lettuce, and pineapple.
210 Victoria Street West, Auckland CBD

View all Auckland Restaurants.
Published on September 18, 2014 by Skye Pathare