FOOD & DRINK
Where to Go for Dinner When the Only Thing You Want Is a Big Bowl of Ramen
Nine bowls of steaming noodles to get you through the colder months.
We're not talking about the dirt-cheap two-minute version that somewhere along the line became the quintessential student meal. Ramen is a soul-warming dish that combines Japanese noodles in a slowly simmered broth that originates from China. Almost every prefecture in Japan has its own variation of ramen, using different broth styles and served with an assortment of toppings — from chashu pork to wood ear fungus, bamboo shoots and molten boiled egg.
Whatever your preference, it's mostly about the experience of slurping and the warm feeling that resonates inside after every mouthful. Luckily, we're heading into the colder months and the thought of inhaling some piping hot broth is very appealing. Here you'll find some of the best places to slurp up a bowl of ramen across the city.


Legendary ramen chain Ippudo has long been a reigning global gold standard of the Japanese dish. Since Shigemi Kawahara opened his first humble ramen store in Hakata, Japan in 1985, he's splashed out and launched scores of stores across Japan, the US, and Europe. It arrived in Australia in 2012 with one Sydney restaurant, before adding three more outlets in the same city and further outlets in Perth and Melbourne. The emphasis is on the tonkotsu ramen that has garnered Ippudo legions of fans — but there's also a variety of equally as tasty options for those who want something else. You've got the signature Shiromaru Motoaji, creamy tonkotsu ramen, but you can also opt for Tori Shoyu, Ippudo's clear chicken blend with Japanese fish cake, or Karaka-Men, mixing things up with spicy miso paste topping and pork belly. The hardness of noodles can also be requested from soft to very hard. Also, don't leave without giving the global best-selling pork buns a go.


While Ramen Takara has its roots in a small restaurant at the foot of Mount Fuji, it has been Browns Bay's go-to location for a steamy noodle fix since 2007. For those on the other side of the bridge, a second outlet can be found in Ponsonby. Steaming bowls of noods are the main attraction and there are nine very different varieties on offer, from your classics to rich sour and spicy creations and soup-less dishes. The style of noodles can also be requested, including thick and curly or thin and straight squiggles, or those made rice and konjac. Pair anything from the menu with a glass of Asahi or Sapporo, and you can't go wrong, really.


Opened by former mechanic turned ramen master, Mitsuhiro Tozaki, Ramen Lab puts a particular emphasis on New Zealand produce and free-range ingredients. You'll find multiple varieties of the noodle soup on the menu at the Takapuna hole-in-the-wall, including traditional tonkotsu from Hakata, shoyu from Toyko, miso from Sapporo, plus the Japanese-Chinese hybrid, tantan. Ramen Lab's broth is undeniably soul warming, while the tender chashu pork falls apart as you pick it up with chopsticks. If your appetite is mammoth, an extra half or full portion of noodles can be added for just $3.


You'll find the first New Zealand store of Ajisen Ramen in Newmarket. There are now 800 outposts of the restaurant chain around the world, from Japan to Hong Kong, Indonesia, Australia and Canada. Ajisen specialises in tonkotsu pork bone broth and wheat flour noodles. The addition of founder Takaharu Shigemitsu's roast garlic and onion flavouring or "the secret recipe," in the tonkotsu soup is apparently responsible for the chain's booming international success. Also on the extensive noodle menu are soy, miso and spicy sesame-based broths and the soup-less dry ramen which comes topped with minced pork, chashu and onion oil. Those not in the mood for a steaming bowl of noodle soup still have plenty to choose from.


Ramen Do specialises in Hokkaido ramen, which is often recognised for its bolder style of miso broth. Several other varieties can be ordered depending on your preference of saltiness. Ramen Do's broths take around two days to prepare by simmering a various combination of chicken and pork bones and vegetables. Once you've ordered, however, the large steaming noodle bowls arrive in no time at all, brimming with an extremely generous serving of toppings. You're also supplied with a small mortar and pestle on the side to crush and add sesame seeds to your liking.


Japanese noodle chain Tanpopo is often considered to serve up the best ramen in the city — and for good reason. The broth here is addictively salty and will leave you trying to slurp up every last drop. The fine egg noodles are made fresh each day and served al dente by default. The classic tonkotsu shoyu ramen, made with a pork bone broth, is an immediate go-to. The rich broth is accompanied by finely sliced leek, bamboo shoots and a delicate slither of chashu pork.


You'll find this trendy noodle house right in the middle of Mount Eden village. The brainchild of award-winning Japanese chefs Toru Hirae and Kazuya Yamauchi, Zool Zool specialises in handmade noodles, traditional Japanese izakaya tapas and whiskey. The main attraction is the ramen. On the menu you'll find both soupy broth and lighter broth-reduced salad versions. The tonkotsu ramen offers a deep milky broth topped with pork chashu, while the tantan packs a punch with its lip-smacking sesame chilli soup. Turn up during your lunch hour and extra noodles are provided on the house.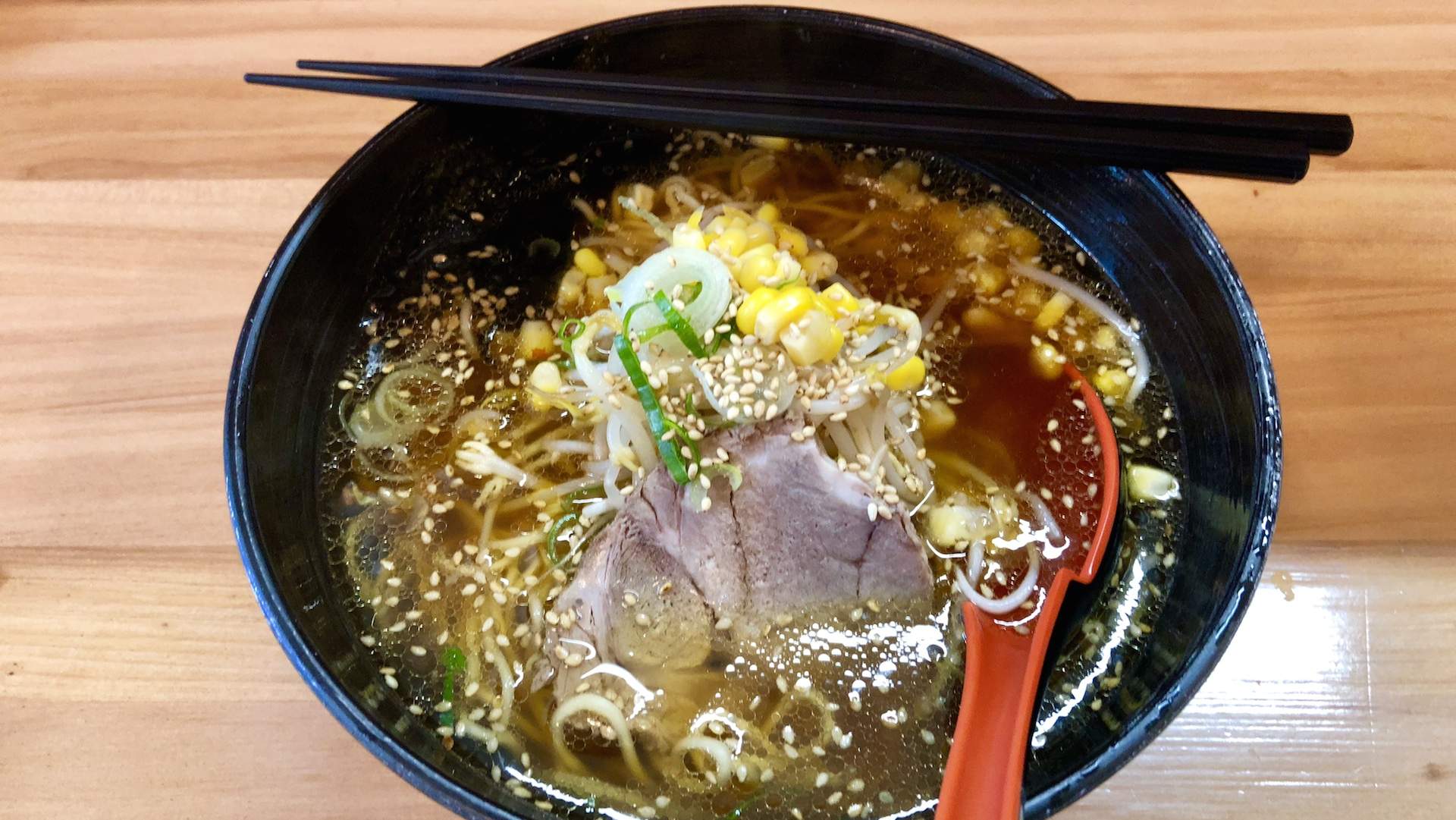 This hole-in-the-wall on lower Albert Street can only cater for around ten diners, so don't plan on taking an oversized dining party along for the ride. The menu boasts several different kinds of ramen, but on weekdays from 12–2pm, Ichiban's tonkotsu ramen can be paired with a Japanese curry on rice for just $12.50. Further lunch deals include a teriyaki chicken set with salad and miso, and a sushi pack alongside pork-based noodles. It's best suited to solo or couple visits — even then, don't plan on sitting next to your noodle partner. For more elbow room, head to the Newmarket outpost.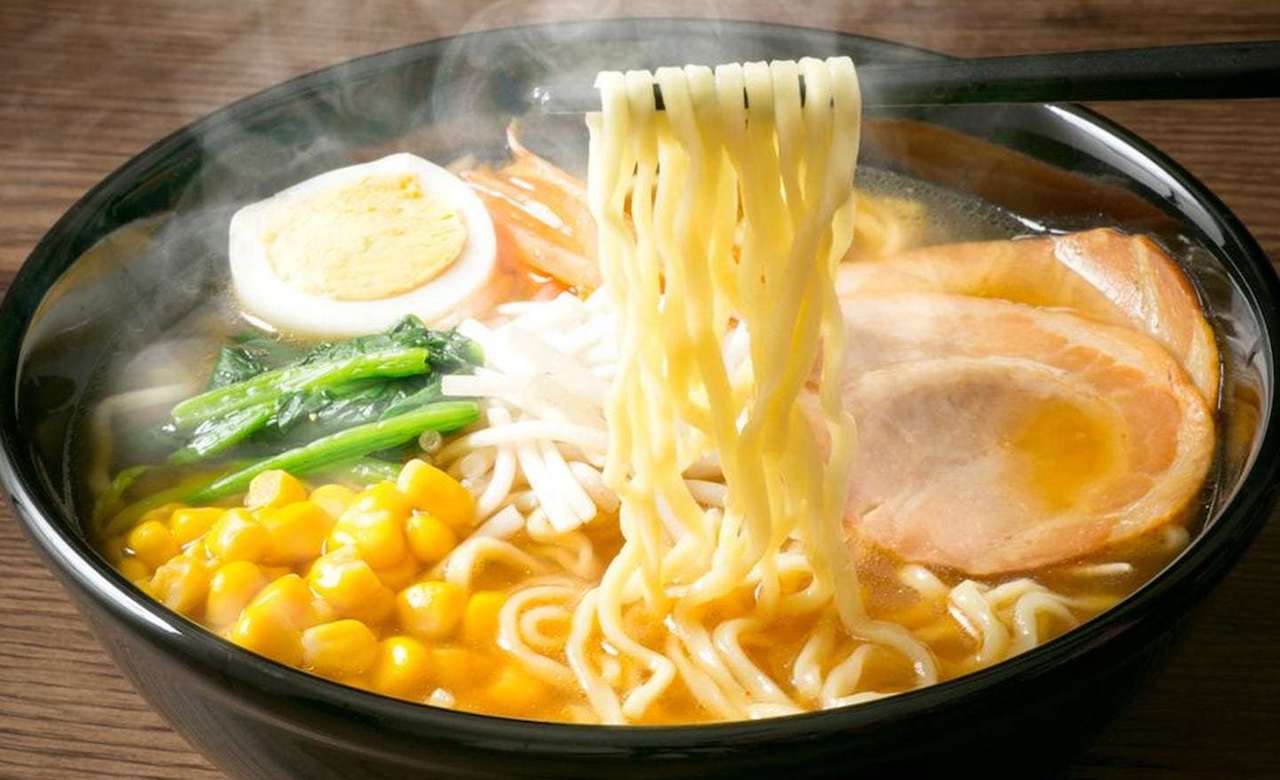 While the Daikoku chain is best known for its acrobatic teppanyaki service, the hole-in-the-wall Britomart branch specialises in affordable bowls of ramen and donburi. The price doesn't rub off on the quality and the serving sizes are as big as what you'd find elsewhere. There are 20 ramen options to choose from, including traditional soy, miso and pork-based soups to more substantial bowls topped with Japanese curry and deep-fried tofu. The counter seating around the kitchen offers insight into the cooking process and is perfect for those looking for a lunchtime hideaway.
Published on April 27, 2021 by Francois Finlay