FOOD & DRINK
Your Guide to Auckland Restaurant Month
Table-side concerts, dinner by bike, sustainably-focused degustations, celebrity collaborations, wine from the depths of France and food from the street.
Hammer another notch in your belt, Restaurant Month is here. Now in its fifth year, the month-long culinary celebration explores anything and everything about food through a line-up of events and specially created menus.
Over 100 restaurants have jumped on board this year, culminating in table-side concerts, dinner by bike, sustainably-focused degustations, celebrity collaborations, wine from the depths of France, and food from the street.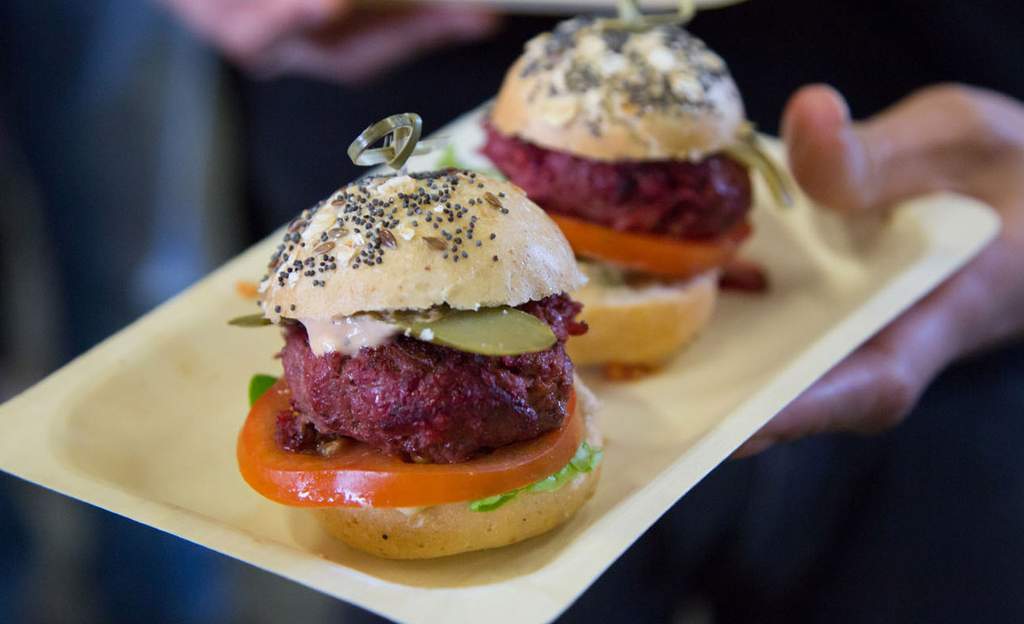 Street Eats
One of the more casual events of Restaurant Month will see chefs leave the safety of their kitchens to serve up street food out of a former cargo shed. While organisers are keeping hush with this year's line-up, the gourmet hawkers market is being boasted as the biggest yet and will cover all three main meals of the day. Offerings have also been tipped to span the far reaches of Mexico, Israel, India, France and Italy. The $5 entry fee will include to access to beer and wine bars, entertainment for the kids and live music.
When: Saturday, August 29
Where: Shed 10
How much: $5



Wine AKL
Drinking goes hand in hand with eating, and living, so its appropriate that there's a full-blown event dedicated to wine at this year's Restaurant Month. Wine Akl is the wine connoisseurs ultimate day out. The popular event returns to Shed 10 this August with over 80 top New Zealand wineries on board for tasting. An esteemed selection of winemakers and international wine experts will be on hand to discuss the finer points of each drop and the city's leading restaurateurs and sommeliers will be on site to give crash courses in food and wine matching.
Tickets include a tasting glass, your first five tastings and a wine guide.
When: August 14 - 15
Where: Shed 10
How much: $25 - 30



Marvel Grill Presents Hartsyard Sydney
Acclaimed chef Gregory Llewellyn, and owner of Hartsyard Restaurant in Sydney, will present the plant-based equivalent of a nose-to-tail at known meat hotspot Marvel Grill. Over the four-course root-to-leaf meal, Llewellyn will make the most out of every single edible part of the selected plants and vegetables. Matching beverages will be provided by Sam Snead's House of Whiskey, Inedit beer and wines by Negociants.
When: August 4 - 5
Where: Marvel Grill
How much: $150



What's the Catch
It doesn't really sound like the most appealing thing to slip down your gullet, but chef and recreational fisherman Ben Barton is determined to prove that there's more to fishing bait than what you would typically find in a service station freezer. Aiming to educate on seafood sustainability, Barton will transform disregarded ocean treasures into a seven-course work of art at pop-up farmer's market Scarecrow.
When: Friday, August 14 - 7pm
Where: Scarecrow Pop-Up
How much: $65


A Taste of Federal Street
After a sell-out event last year, A Taste of Federal Street will return to Auckland Restaurant Month's Chef Dining Series with a new four-course menu. The event will celebrate the abundance of great eateries along the central city culinary strip, bringing together four well-lauded chefs. Pumping out dishes that define their individual styles will be Al Brown of reigning Metro grand champion restaurant Depot and Jewish-inspired delicatessen Fed Deli, Sean Connolly of meat-driven establishment The Grill and rustic Italian restaurant Gusto, Nic Watt of contemporary Japanese restaurant Masu, and Neil Brazier of dining institution The Sugar Club.
When: Wednesday, August 26
Where: Masu
How much: $220


Toto Opera Degustation
The combination of live opera and Italian food has turned into something of a tradition at acclaimed restaurant Toto. Every year the restaurant's dining room transforms into an auditorium as part of Restaurant Month, and this year will be no different. Every Thursday throughout the month of August, award winning chef Sergio Maglione will create a four course degustation menu of classic Toto fare and new Italian inspired dishes, while a selection of leading opera singers, young artists and visiting overseas performers show off their pipes.
When: Every Thursday in August (6, 13, 20, 27)
Where: Toto's Restaurant
How much: $85 food only, $150 with matching wine.



A Taste of Matterhorn
The Wellington-born institution will celebrate its first Restaurant Month in Auckland this year by enlisting past and present  chefs to create a five-course degustation. The feast will represent the restaurant's legacy and follow their tagline of, 'fine dining with your shoes off'. Expect dishes like, Smoked Snapper, Duck Wellington, and Turkish Delight.
Matterhorn's outstanding mixologists will also have their time in the limelight, pairing a selection of beverages with the different components of the feast. Wellington-based funk and boogaloo band The Eggs will keep the good times rolling between every mouthful.
When: Wednesday, August 5
Where: Matterhorn
How much: $220


The matter-of-factly named event 'Dinner and a Show' includes both of those things. On this occasion jazz will be on the menu as renowned saxophonist and composer Nathan Haines performs material from his ten-album catalogue table-side. As the music plays out, MasterChef judge and Michelin-starred chef Josh Emett will be hard at work in the kitchen pumping out a three-course menu. The event will be split into two halves. The waterfront perched Ostro Brasserie will set the scene for dinner and the first set, before the second round takes place across the other side of the building in the more relaxed City Terrace.
When: Sunday, August 9
Where: Ostro
How much: $25 - 150



A Taste of Mr Hong
Contemporary Indian restaurant Cassia will play host to a collaboration led by innovation and culinary rebellion this Auckland Restaurant Month. Sid Sahrawat, owner of Cassia and the award-winning SIDART, will invite chef Dan Hong into his kitchen to prove why he owns four of the hottest restaurants in Sydney. The young chef is known for breaking the rules and follows food philosophy that focuses on flavour, rather than presentation. Over the five-course sharing degustation, Hong will show off his signature style through dishes like Cheeseburger Springrolls, Sashimi of Yellowfin Tuna, Vietnamese Steak Tartare and a dessert labelled, Dirty Passion.
When: Wednesday, August 19
Where: Cassia
How much: $220



While the name may lead to visions of a road bound meal-feeding contraption, Dinner By Bike is in fact a progressive tour of some of the city's most promising restaurants by bicycle. Instead of settling on just the one nice dinner at one nice restaurant, the event will traverse roads and the flavours of Europe, the Middle East and Asia, all in one night. Each night will begin with an entree at The Black Hoof, before heading to Ima for a main, Cafe Hanoi for dessert and Fukuko for a post-dinner drink. The journey will cover around 4km in total (at a leisurely pace, we are told).
When: August 18 - 19
Where: Tour starts on Queens Wharf
How much: $69



A Taste of Marque
Five star restaurant Clooney will unite two of the biggest names on the Australasian fine dining scene for the Chef Dining Series this Restaurant Month. Joining head chef Des Harris in the kitchen for this one-off event will be Mark Best, who has appeared three times on San Pellegrino's 50 Best Restaurants in the World list with his culinary output Marque. Together, Harris and Best will collaborate on an eccentric seven-course degustation, comprising: Grilled Sea Foam, Tomato Marshmallow, Chaud-froid Egg, and plenty of other adventurous sounding things.
When: Wednesday, August 12
Where: Clooney
How much: $300

Published on July 16, 2015 by Stephen Heard