FOOD & DRINK
Your Guide to Eating Reindeer This Christmas
Plus a recipe for venison larb thanks to Tom Hishon of Orphan's Kitchen.
Your Guide to Eating Reindeer This Christmas
Plus a recipe for venison larb thanks to Tom Hishon of Orphan's Kitchen.
---
While a serving of Rudolf may not be at the top of everyone's Christmas menu, the prospect of chowing down on reindeer during the silly season is not as far flung as you may think. As well as being readily available at local outlets in a range of cuts, venison is healthy and a breeze to cook. We caught up with Tom Hishon, the owner and head chef of Ponsonby bistro Orphan's Kitchen, to get the full scope on what to look out for when acquiring and cooking venison. He also generously provided a mouth-watering recipe for venison larb.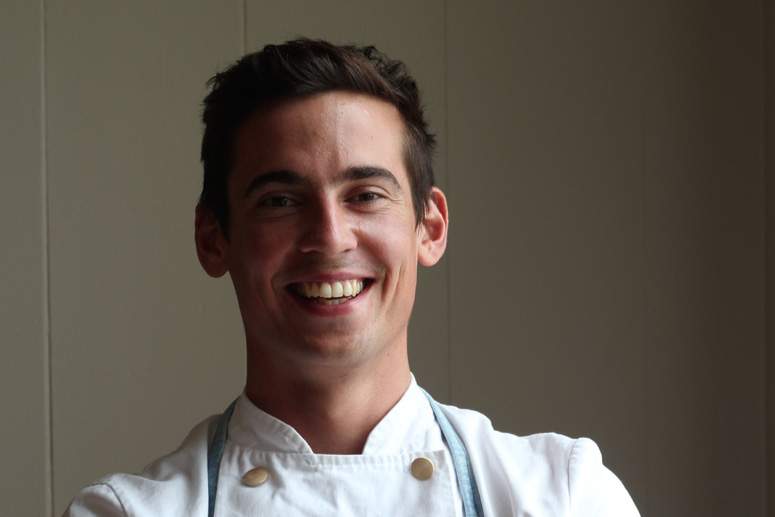 Concrete Playground: What are some of the main attributes of venison?
Tom Hishon: Farm raised venison is lean, delicious and easy to cook. And in addition to its flavour factor, it is healthy too, low in fat and dense in iron, B12 and B6.
CP: What should one look for/avoid when selecting venison? Are there any specific cuts to look out for? 
TH: This totally depends on what it is you're cooking, but for the venison larb dish you will be looking for pre-ground mince with a deep red colour from your supermarket or butcher.
CP: Do you have any special instructions on handling and cooking techniques?
TH: New Zealand farmed venison is available in a range of cuts to suit any meal occasion and how you handle and cook it will change with the cut and dish you choose. However, I find a general rule with venison is that it loves a hot skillet to seal in moisture, add colour and essentially flavour.
CP: What are some typical pairings/sides that work well alongside venison?
TH: Farmed raised venison is a very versatile meat – it can be paired with anything from summer fruit, to earthy root vegetables. For this summer larb dish I recommend a fragrant bowl of jasmine rice.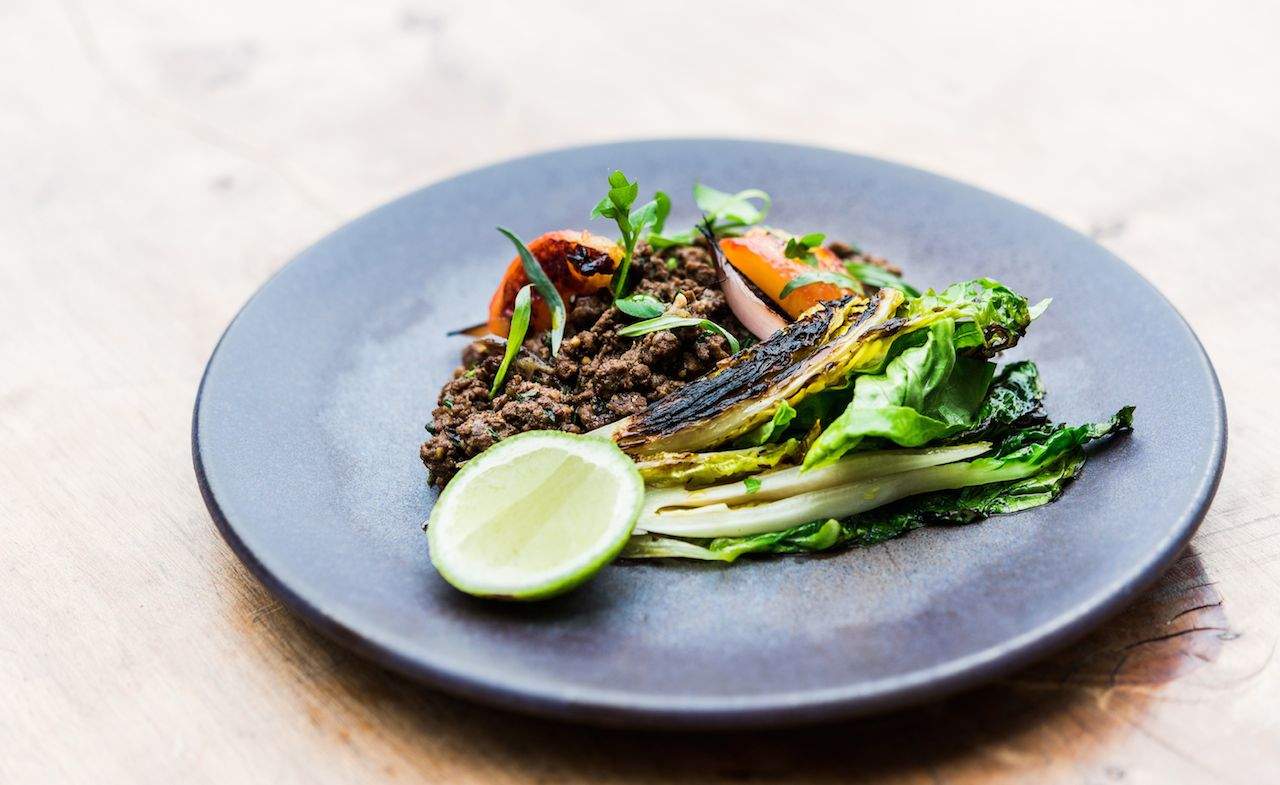 Tom Hishon's Venison Larb
Tom's venison larb is a great option for summer. His take on the traditional South East Asian dish uses a combination of caramelised onion and plums with the richness of the lean venison mince and crispy cos. If it's warm enough, cook the red onion, cos and plums outside over coals on the barbecue to get a smoky, summer flavour.
To make the vension larb, you will need:
Ingredients
500g farm raised venison mince
2 garlic cloves, sliced
1 red onion, peeled and quartered
2 baby cos lettuce, rinsed well
4 fresh plums, halved
2 tbsp mustard seeds
3 tbsp Worcester sauce
1 fresh rosemary sprig, leaves chopped
¼ tspn chilli flakes
½ cup Pinot Gris
1 cup water
¼ cup olive oil, plus dash for onions and cos
¼ cup tarragon, chopped
¼ cup parsley, chopped
Cracked pepper
Salt
1 lime
Method
1) Heat a fry pan on the stove to a medium heat.
2) Rub the flesh side of the onions with olive oil and a pinch of salt, place on the pan flesh side down until a good char is established. Turn the onions to the other flesh side and repeat. Remove the onions and set aside.
3) Return the pan to the stove on a low heat and burn off the Pinot Gris wine. Set aside.
4) Heat a heavy-based pot to a medium to high heat. Add half the olive oil, the venison mince, sliced garlic, chopped rosemary and chilli flakes.
5) Slice the cooked red onions into further segments and add to the mince mixture with a healthy pinch of salt, then break up the mince with a wooden spoon, continuing to stir and cook over a high heat for 8-10 minutes to establish a deep dark roasted colour on the meat. This rich colour is crucial to the end result of the dish.
6) To the pot, add the burnt-off Pinot Gris, then the mustard seeds, Worcester sauce and water. Simmer the pot over a low heat, stirring every minute or so until the liquid has reduced by half and the consistency of the mince is loose.
7) While the mince is simmering, pre-heat your oven grill to high. Place the plum halves skin side up on a tray in the oven to caramelised the flesh, then turn to blister the skin. This should take 8-10 minutes. The plums are ready when soft. Take out of the oven, and removed the blistered skins.
8) Return the fry plan to the stove over a medium heat. Cut the baby cos in half lengthways, rub with a dash of olive oil, a pinch of salt and place face down in the pan. Once the leaf is crisp take out of the pan.
9) Fold the remaining olive oil and four skinless plum halves through the mince mixture. Then add in the chopped tarragon and parsley, and season with pepper and salt.
10) To serve, place half a cos head on a plate with the charred side facing up. Squeeze some lime juice inside, then spoon the venison mince into the lettuce. Place half a plum atop of each, followed by another squeeze of lime juice and finish with cracked pepper.
Prep and cooking time - 35 minutes. Serves 4.

Photo credit: Josh Griggs
Published on December 17, 2015 by Stephen Heard