FOOD & DRINK
How to Hack Auckland's Luxe Dining Scene Every Night of the Week
Dine at top Auckland restaurants without the hefty bill.
in partnership with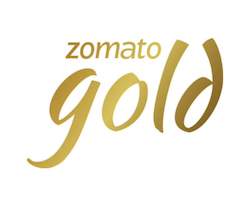 Looking for a nice venue to celebrate or to eat like a royal without the hefty bill? Then look no further than Zomato Gold for some top-notch restaurant inspiration. The subscription-based program offers members a complimentary dish or drinks every time they go out — that means one free dish for every dish bought and two free drinks for every two bought. More than 200 Auckland restaurants and bars (and growing) are currently onboard and can be visited an unlimited number of times over the course of the subscription period. You'll find yourself spoiled with locations to taste the best local produce and beautifully executed traditional cuisine from around the world.


Situated near the bustling Skycity precinct, The Cut boasts classic Kiwi-inspired cuisine with a touch of elegance. It's the perfect place for a sit-down three-course meal, and even better if you're dining with a seafood lover. Start with the light crayfish risotto or Whangamata scallops before indulging in Marlborough salmon fillet or the Te Mata lamb loin with creamy ricotta. If you've still got room after the hearty feast, treat yourself with the seasonal peach mousse or berry tart — or you could simply use your Gold subscription and order both for the price of one.


There's something special about the dining experience at Ottoman Mezze Lounge. Situated within luxe inner city food laneway, Queen's Rise, the restaurant stands out with its beautiful interior and polished cutlery — think marble bench tops, copper fixtures and Parisian-style seating. The food served here is also one of a kind, bringing a taste of Turkey's Ottoman empire to the Auckland CBD. Cauliflower fritters and grilled haloumi dolma are brilliant starters to work up your appetite. For the main event, it's hard to pick just one of the many delicious options. Why not choose the Jordian lamb and Sultan Faltih's chicken with rice pilaf and have both for the price of one?


Pilkingtons is an inner city favourite to grab a cheeky post-work drink or carry on with the gang for a full-blown multi-course dinner. The private pods within the restaurant create an intimate vibe and make your dining experience feel very special. The food is top-notch — it's staunchly European-style bistro — and one glance at the menu will have you tossing up between confit duck leg, creamy linguini and potato layer cake. Make sure to try the fish crudo too.


MONZU, MOUNT EDEN
You can't go wrong with Italian food — whether you're looking to impress that first date or sample a range of dishes with friends. Monzù encompasses what Southern Italy is all about: simple, yet fresh and flavourful dishes that have you coming back for more. Subject to change every day, Monzù's menu honours Southern Italian fare through fresh ingredients and culinary expertise. It's the successful combination of simplicity, authenticity and passion that makes Monzù unique. A dish worth mentioning is Monzù's gnocchi. Cooked to perfection in black truffle, the aroma itself has you salivating before the first bite.


Sails is an iconic fine dining establishment specialising in fresh kai moana. With its menu sitting at the pricier end of the spectrum, the option to enjoy two dishes for the price of one makes a visit to Sails all the more appealing. Here, you can find fresh fish such as john dory, tarakihi and snapper, or upgrade to taste some of New Zealand's finest crayfish. Signature dishes at the Westhaven Marina restaurant include the snapper ceviche and spiced calamari, while land-based options span roasted duck breast and leg confit with beetroot and mandarin, and the classic beef tenderloin with a beef cheek pie on the side. If you really can't take your pick, opt for the six-course tasting menu with the option to add a wine match.

Zomato Gold can be used at more than 200 partner restaurants and bars in Auckland over the course of the subscription period. For more information and to sign up, visit the website.
Published on April 16, 2019 by Annie Ren