FOOD & DRINK
Krispy Kreme Has Just Dropped a Limited-Edition Range of Biscoff Doughnuts
You can choose from two different doughnuts, each featuring Lotus Biscoff cookie butter spread — which is made from the crumbs of caramelised biscuits.
Nutella has a legion of fans. Peanut butter, too. But for those who are't so fond of nuts, or happen to be allergic to them, Lotus Biscoff cookie butter spread has emerged as a very worthy alternative. It's made from the crumbs of Lotus Biscoff caramelised biscuits, comes in creamy and crunchy varieties and, understandably, has picked up quite a following.
This month, Krispy Kreme is bringing the spread to your tastebuds in its new range of Lotus Biscoff doughnuts. If you've ever had trouble choosing between slathering Belgium's Lotus Biscoff cookie butter spread over bread or munching your way through a circular baked good or two, you no longer need to pick — at least while stocks last at Krispy Kreme stores around the country.
Two types are available, with the 'Lotus Biscoff Ring' taking an original glazed doughnut, smothering it with Lotus Biscoff spread, and adding a swirl of Lotus Biscoff crème on top. As for the 'Lotus Biscoff Cheesecake' version, it's dipped in the spread, filled with cream cheese frosting, and then topped with Lotus Biscoff crumbs and chocolate ganache.
The Lotus Biscoff doughnuts are available at Auckland's Manukau and Chancery stores, as well as via Uber Eats.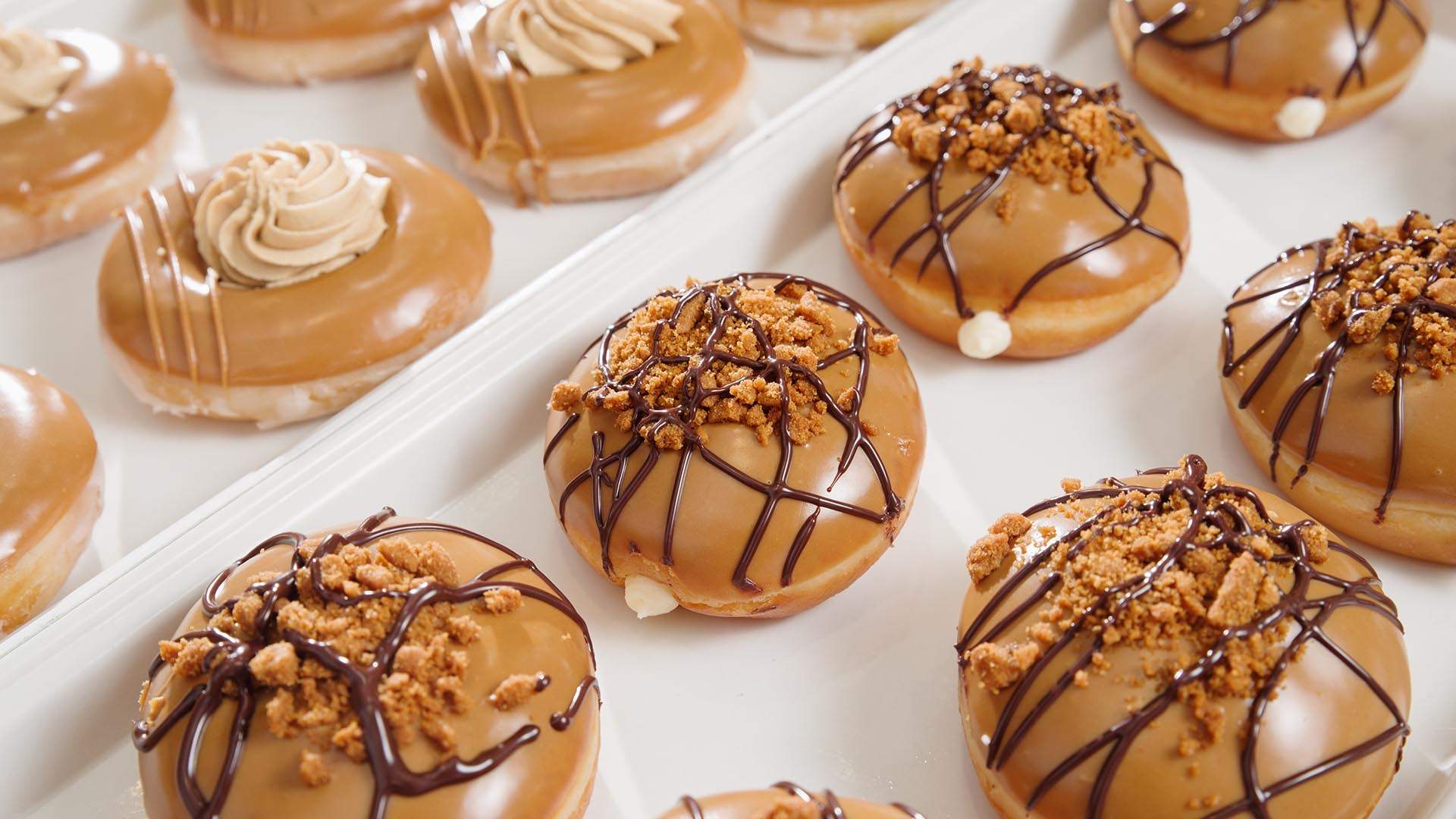 Krispy Kreme's Biscoff doughnuts are available from Manukau and Chancery stores while stocks last.
Published on March 06, 2021 by Sarah Ward