Krispy Kreme Has Started Serving 'Pokemon'-Themed Doughnuts and You'll Want to Eat 'Em All
A different Pokémon doughnut will drop every fortnight, including Pikachu, Bulbasaur, Charmander, Squirtle and Poké Ball varieties.
In the quarter-century since Pokémon first burst into the world, its slogan has gotten quite the workout. The entire franchise is about catching 'em all, but that sentiment has proven rather adaptable. When it comes to Pokémon video games, you've gotta play 'em all. Love the cards and merchandise? You've gotta collect 'em all. Adore seeing pocket monsters on-screen? You've gotta watch 'em all. Like Pokémon-themed doughnuts? You need to devour 'em all.
Hang on, Pokémon-themed doughnuts? Yes, they're a real thing that you can indeed munch your way through now, all thanks to Krispy Kreme. And, in the spirit of the franchise, you really do need to catch them separately if you're eager to get your fix in-store, with a different variety of doughy goodness dropping every fortnight from Tuesday, September 7.
On the menu: Pikachu, Bulbasaur, Charmander, Squirtle and Poké Ball doughnuts, with each type decked out in the appropriate colours and decorations. Obviously, if you're saying "I choose you" to a Pikachu doughnut, you're tucking into yellow icing — atop a doughnut that's filled with choc crème, then dipped in white truffle, and then decked out with a Pikachu white chocolate plaque.
If you're grabbing a Poké Ball variety, you'll find it covered in white icing and red sprinkles, and also with an appropriate white choc plaque. The Bulbasaur type features green apple icing, sand sugar and a crème swirl, while the Charmander kind is orange-hued and filled with vanilla custard. And, when it comes to the light blue-toned Squirtle, it's jammed with strawberry filling.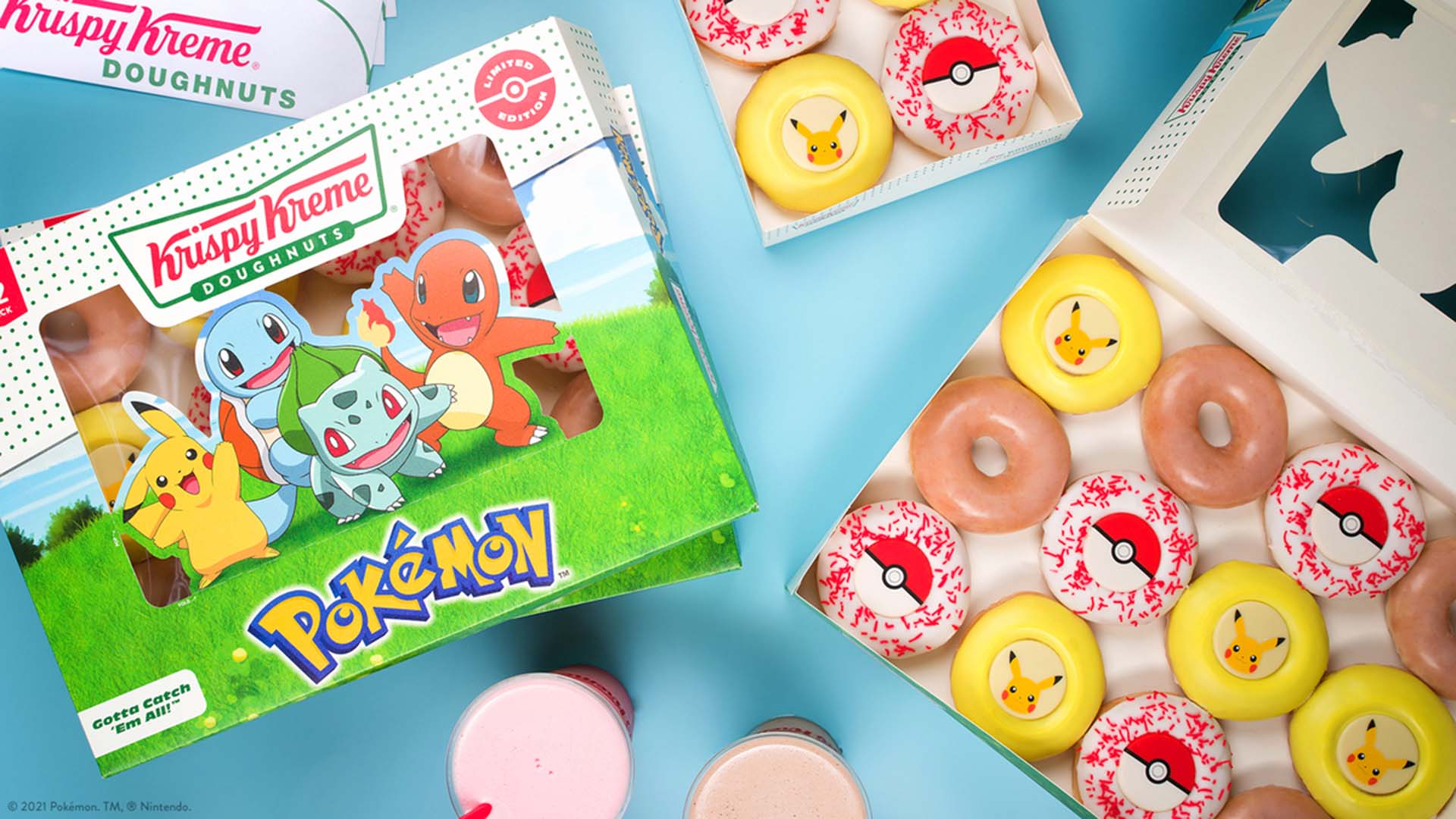 You'll find the Pokémon doughnuts at Krispy Kreme stores across New South Wales, Victoria, Queensland, Western Australia and Auckland — or, if you fancy catching 'em all in once, you can grab a 12-pack (featuring one Bulbasaur, Charmander, Squirtle and Poké Ball doughnut, two Pikachu doughnuts and six original glazed doughnuts) online.
And if you're wondering why you're now able to eat 'em all, that's because Krispy Kreme is celebrating Pokémon's 25th anniversary. If you want to bust out Pokémon Go while you're snacking, or watch Detective Pikachu, that's perfectly understandable.
Krispy Kreme's Pokémon range is available from Tuesday, September 7 — with a different doughnut on offer in-store every fortnight (for $3.75 each) and the full collection available online (in dozen packs for $29.95).
Introducing Concrete Playground Trips
Book unique getaways and adventures dreamed up by our editors