FOOD & DRINK
Little French Pastry's Chocolate Christmas Tree Is the Perfect Dessert for Your Festive Gathering
A showstopping dessert can be delivered direct to your door with only 48 hours notice — a Christmas miracle.
Unconcernedly agreed to cover Christmas dessert at this year's family gathering back in September, and now facing the consequences of your actions? Same.
Luckily renowned Auckland-based French pâtissier Benjamin Chevré has created a series of desserts guaranteed to be showstoppers on tables across Auckland this festive season — and yes, you can take all the credit.
The brains behind one of Tāmaki Makaurau's favourite boutique bakeries Little French Pastry, Chevrés' sweet offering this year is on point. The star of show is the dessert Christmas tree, or "Sapin de Noël" ($95), if you want to sound particularly fancy while serving it to your loved ones.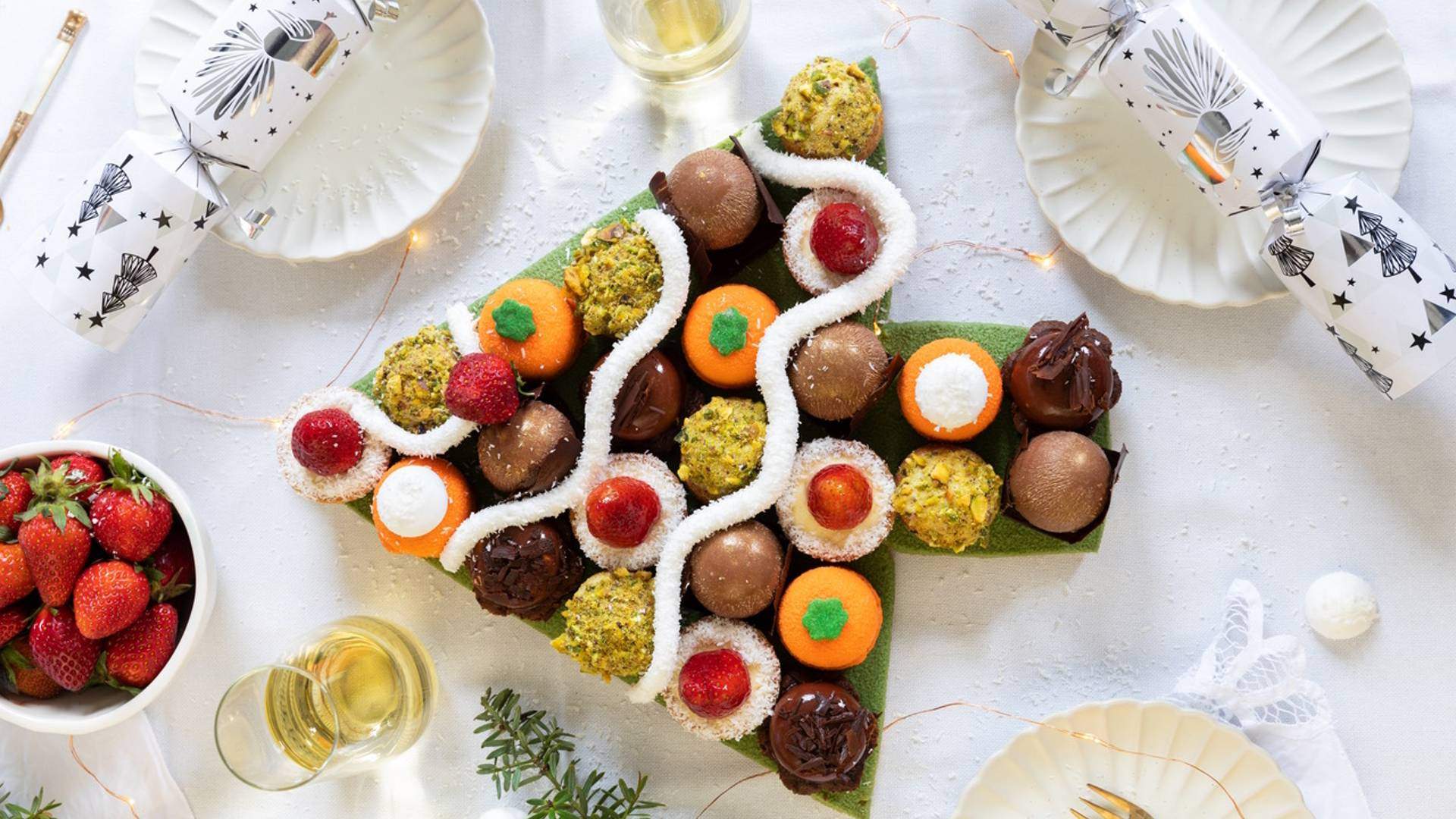 Made from a spiced chocolate shortbread base, it's topped with 25 handmade mini pastries for everyone to enjoy. There's a flavour for tastebuds of every persuasion: a gluten-free mandarin ganache, a coffee-soaked tiramisu, a delightfully light pistachio and berry profiterole, a classic strawberry and cream almond tart, and our personal pick, a hazelnut mousse made of praline and chocolate (also gluten free).
The best part? You can order it online, and 48 hours later have it delivered directly to your door ready to serve, so you don't have to worry about anything other than pouring yourself another glass of Champagne.
The tree isn't the only festive pud on Little French Pastry's menu line-up this year: a chocolate praliné and caramel Christmas log and some extremely cute Reindeer pastries perfect for the kiddos also make an appearance. We'd recommend getting down to sample a few for yourself.
You can order Little French Pastry's Sapin de Noël or any of their festive desserts online — or from their Point Chev store at 201 Point Chevalier Road, Auckland, which is open from 6.30am–3.30pm daily.
Published on December 01, 2021 by Sarah Templeton