FOOD & DRINK
Nic Watt Is Opening a New Seafood-Focused Restaurant in Okahu Bay
The waterfront eatery is one of two new Auckland openings from the celebrity chef.
It's set to be a busy few months for chef and restauranteur Nic Watt as he prepares to open two new restaurants in Auckland.
Inca, a Peruvian-style eatery in collaboration with chef Darren Johnson is scheduled to open inside Newmarket's rebooted Two Double Seven mall early October. Watt says the opening will be all about "Latin American-meets-Asian flavours," with the menu featuring everything from ceviche to gluten-free soft tacos, traditional barbecued meat and a variety of soft-serve.
While the finishing touches are still being put on the 110-capacity dining space, fans of the celebrity chef can visit his other project at the Hyundai Marine Sports Centre.
Akarana Eatery is the first phase of the Royal Akarana Yacht Club's new home at The Landing in Ohaku Bay. The expansive 153-seat eatery is situated right on the water's edge with views of the Waitemata Harbour and across to Rangitoto. In line with the surroundings, Watt brings his love of seafood to the menu.
"I come from a long boating lineage and have grown up on the Waitemata Harbour so this is a location that is very special to me. Akarana Eatery brings to life my love of being out on the harbour and celebrates the abundance of fresh seafood we have access to in New Zealand." he says.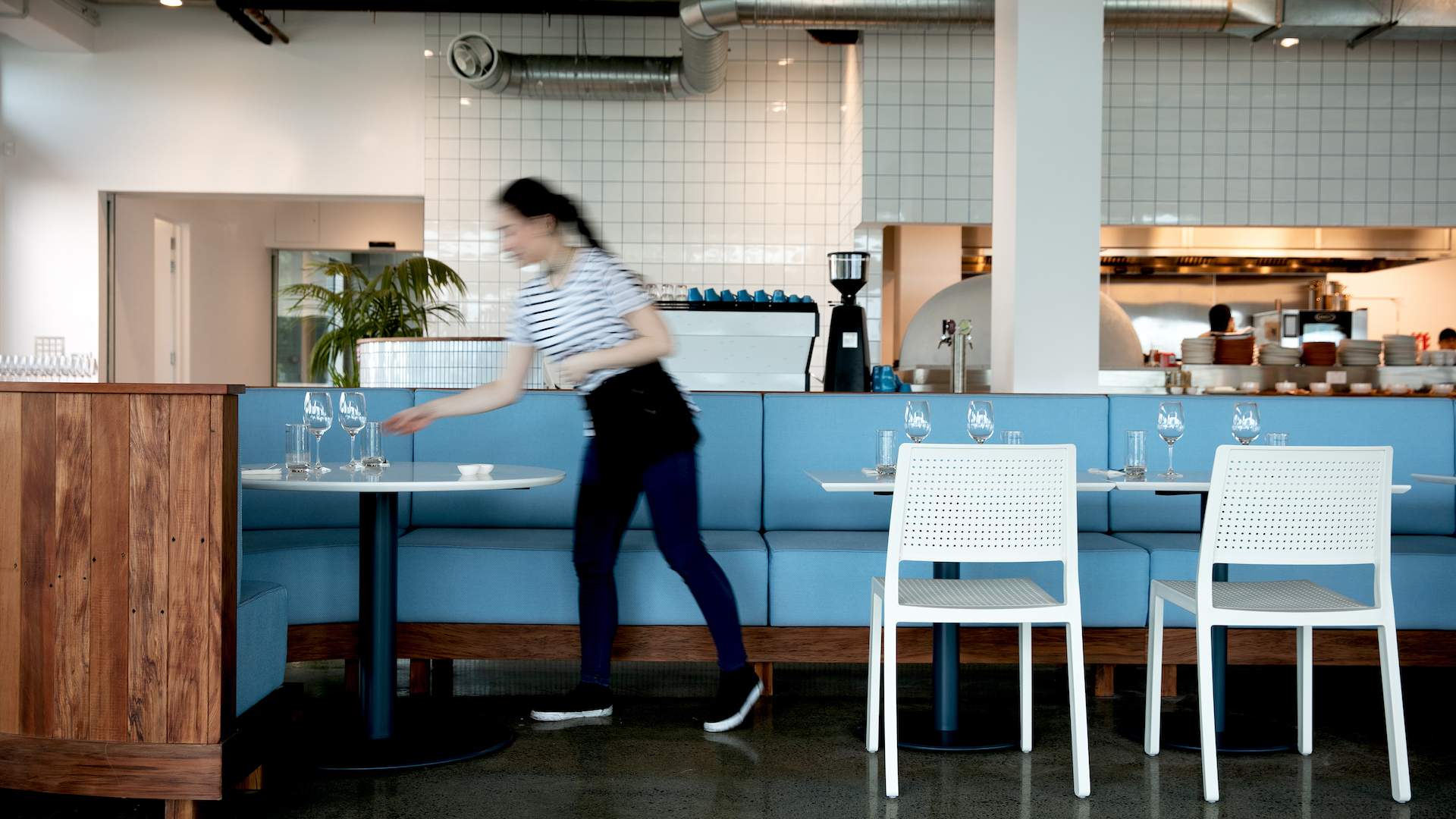 Seven days a week, from breakfast through to dinner, diners can have their fill of blue cod buffalo wings, blue moki sliders and mussels fritters. A wood-fired oven also allows Watt and his team to serve up the signature dish of whole-roasted yellow belly flounder, as well as the sharing dishes of whole arrow squid, Cloudy Bay clams, and chicken boerewors sausage.
The lamb shank pie is another of Watt's menu picks, which is served bone and all alongside peas and gravy. Those who would prefer something smaller can grab Allpress coffee, Kohu Road ice cream, or selection of freshly baked pastries and baguettes to take away.
Akarana Eatery is the first phase of the Hyundai Marine Sports Centre. The centre's function facility is set to open in November, with the remaining facilities to open by early 2020.
Akarana Eatery is located at the Hyundai Marine Sports Centre, 8-10 Tamaki Drive, Okahu Bay. For more information and to make a booking, visit akaranaeatery.co.nz.
Images: Babiche Martens.
Published on September 05, 2019 by Stephen Heard