FOOD & DRINK
Ten Unmissable Events at This Year's Auckland Restaurant Month
The ninth annual food celebration is back with 25-course vegetarian feasts, margarita masterclasses and tasting tours on two wheels.
Ten Unmissable Events at This Year's Auckland Restaurant Month
The ninth annual food celebration is back with 25-course vegetarian feasts, margarita masterclasses and tasting tours on two wheels.
August is home to one of Auckland's most exciting events on the food scene. It's time to prick your ears and come hungry, because the ninth American Express Restaurant Month is just around the corner. Get ready to eat your way through the city, as this year's Restaurant Month boasts a massive lineup of stellar events, collaborations, one-off menus and international chefs. Make the most of this glorious month of eating up a storm with our top ten picks — we hope you have your stretchy pants at the ready.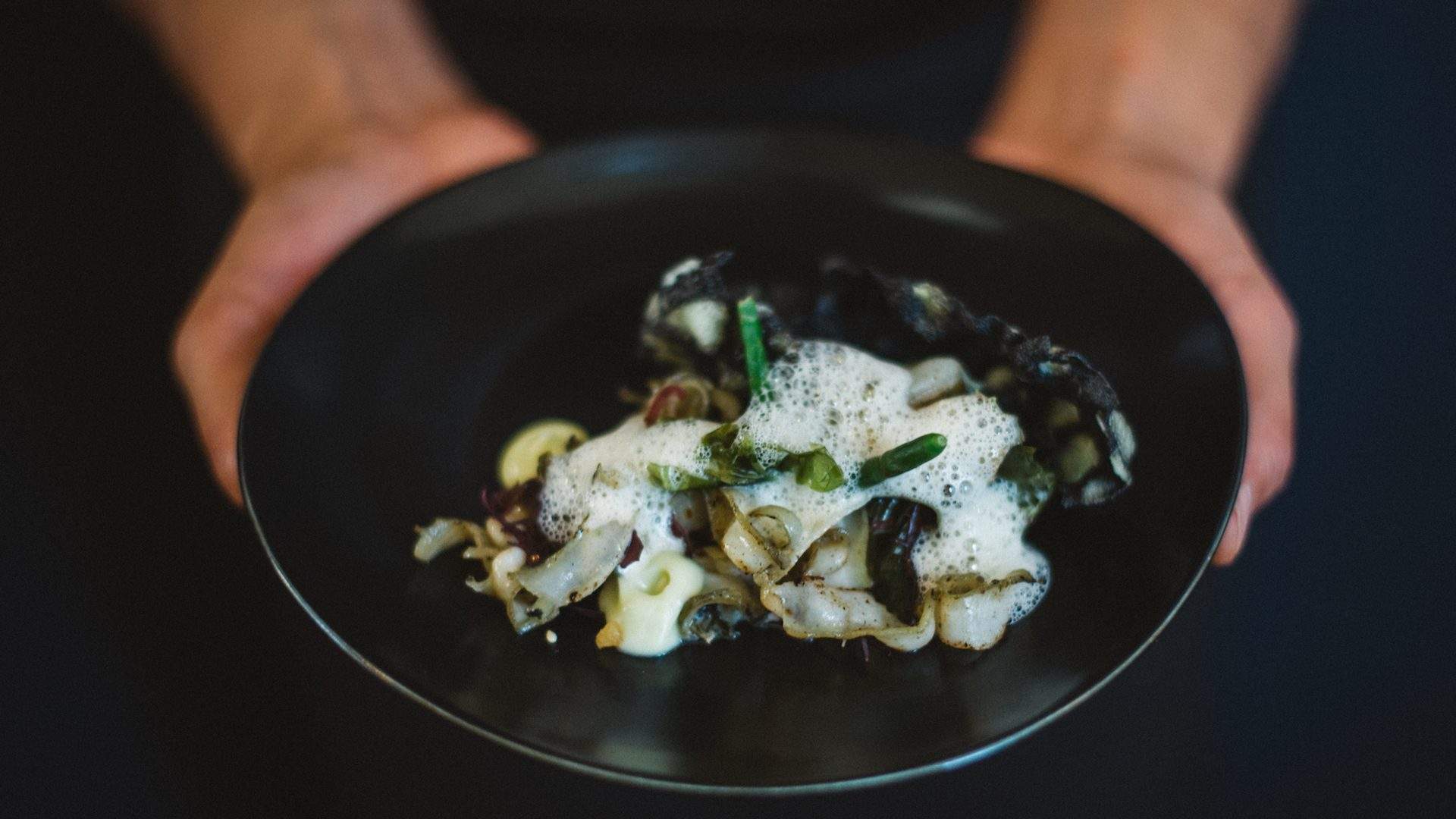 FORAGED AT O'CONNELL STREET BISTRO
Foraged ingredients are getting their time in the culinary spotlight right now and for good reason — wild, sustainable and uncovering some of our land's best offerings, Foraged at O'Connell Street Bistro is set to be a truly unique culinary experience. Riki Bennett is one of Auckland's most experienced foragers, possessing a wealth of knowledge of forest food and medicinal herbs. Mark Southon will join Riki on a forage and use these ingredients to design an exquisite five-course menu with James Beck, of two-hatted Napier restaurant, Bistronomy. Foraged will be a two-part experience — learn something new as you get to smell, feel and touch the ingredients in its natural state before indulging in each course, complemented with an award-winning selection of wines.


GOURMET TASTING TOUR BY BIKE
This one gives attendees the opportunity to gorge themselves and burn calories at the same time. The Gourmet Tasting Tour By Bike is exactly what it sounds like — a progressive feast by cycle around Auckland's streets and restaurants. The journey will take you on a scenic route through the city, starting along Wyndham Street before riding on a mix of separated cycle lanes and shared spaces, including the beautiful Westhaven Promenade. You'll visiting hospitality businesses in the city centre. Work up a sweat and your appetite on a standard two-wheeler or relax and take it easy on an e-bike.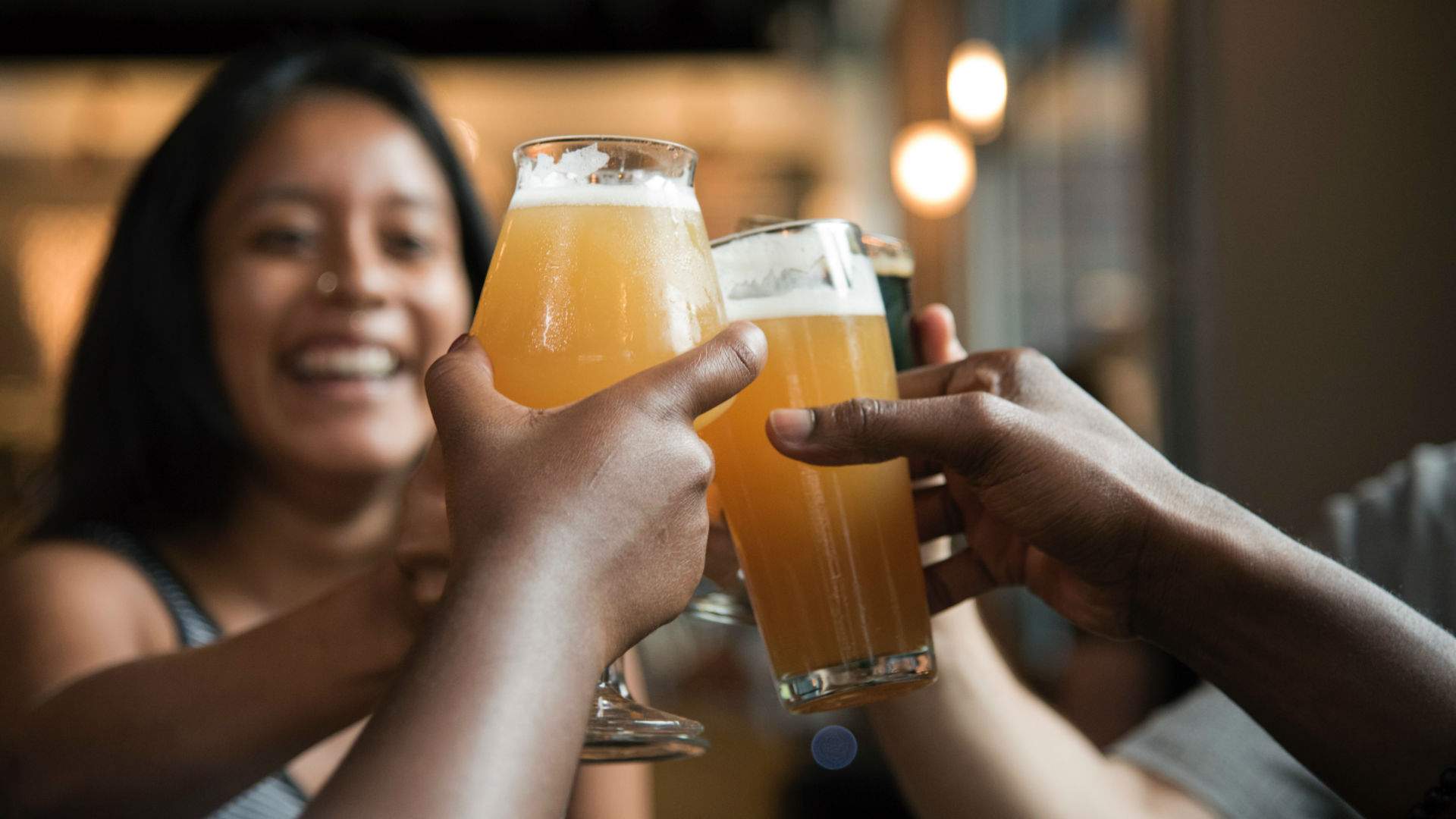 A BEHEMOTH DAY OUT ON FEDERAL STREET
Looking for somewhere to warm up from the inside out? This one-off session lead by Behemoth Brewing brings together sophisticated beer and food pairings in one of Auckland's most popular dining districts. Head to Huami, Gusto at the Grand and Bellota by Peter Gordon to enjoy tapas-style food — spanning Spain, Italy and China — matched with six distinctively different brews from the Behemoth range. Learn more about the beer and the people behind it, and spend one long and lazy afternoon on Federal Street.


SWEET DREAMS AT DEBRETTS KITCHEN
Do you dream of skipping to straight to dessert? This decadent dessert-only degustation is what Sweet Dreams are made of. Hotel DeBrett is making dessert the star of the show, for anyone with a sweet tooth. The six-course menu starts with a dessert cocktail featuring vanilla vodka, orange and lemon, moving onto an array of irresistible sweet treats. Think frozen nougat with yogurt foam, Champagne sorbet and velvety chocolate in all of its forms. We won't give it all away — you'll have to find your biggest sweet tooth partner in crime and experience dessert nirvana yourself.


MARGARITA PATRON MASTERCLASS AT BESOS LATINOS
If tequila is your tipple of choice, the Margarita Patrón Masterclass has your name all over it. Hosted by Luis Cabrera, owner and chef of Besos Latinos, is joined by Madeleine Tate, the 2017 New Zealand winner of the Patrón Perfectionist Competition. Besos Latinos is the only restaurant in the country to have its own premium tequila selected, bottled and labelled exclusively for the restaurant. Discover the unique world of Patrón tequilas, where you'll try two margaritas, along with a tequila tasting and authentic Latin tapas.


FIRE ME UP AT THE GLASS GOOSE
There's nothing like a hearty barbecue to warm from the inside out in these chilly wintry nights. The Glass Goose is hosting mid-winter barbecue party, Fire Me Up, to take the edge off winter. Find refuge up a hidden flight of stairs off Federal Street, and transport yourself to a little winter oasis. A steady stream of treats from the kitchen and off the barbecue will keep you warm inside out, so grab your friends worth getting off Netflix and out of bed for.


YVONNE BENNETTI AT SOUL BAR AND BISTRO
Returning to SOUL for another fashion-filled day, Yvonne Bennetti will be showcasing another fabulous collection over delicious food and drink. It's time to make space in the wardrobe, and there's no better time to do it than on the waterfront with your best friends. Bringing fashion and food together, see Yvonne's latest looks down the SOUL runway and enjoy a delicious three-course lunch for $85. What's more, your ticket will include a glass of bubbles and a goodie bag to take home.


ONAM VEGETARIAN FEAST AT ELA CUISINE
Elliot Street's Ela Cuisine is back again with its hugely popular Onam Vegetarian Feast. For 2019, the eatery will serve no less than 25 vegetarian dishes for just $50 per person. The communal feast will be served on banana leaves and diners are invited to eat with their hands rather than cutlery, working through everything from banana chips, pappadam and green apple pickle to eggplant in roasted coconut, beetroot in yogurt, parboiled red rice and lentil soup. Staff will guide diners through the menu items in full traditional South Indian white and gold attire.


A TASTE OF ROOTS AT THE GROVE
Experience (what was) one of Christchurch's top eateries without leaving the city. Roots was the country's only restaurant outside of Auckland to receive three-hat status at Cuisine's Good Food Awards. A hidden gem in the seaport town of Lyttleton, the unassuming restaurant quickly became well known for featuring seasonal flavours and textures, more often than not foraged, local, ethical and sustainable produce.
Run by Chilean-born Giulio Sturla, Roots wowed customers for seven years before closing its doors in May. You can enjoy the magic of Roots for one night only thanks to The Grove's team. You will not want to miss this highly experienced team bring together the best of the Roots menu, expertly matched with fine wines.


A TASTE OF DIRT CANDY AT GIRAFFE
James Beard-nominated chef Amanda Cohen set out to flip the expectations of vegetarian food on its head when opening Dirt Candy in New York. It then became the first vegetarian restaurant in 17 years to receive two stars from the New York Times and was recognized by The Michelin Guide for five years in a row. Whether you're vegetarian or the biggest meat lover, A Taste of Dirt Candy will be a crave-inducing vegetable-laden experience like never before. Cohen will join Simon Gault at his waterfront restaurant Giraffe for this one-night vegetable extravaganza.
Feature image: Lemongrass Productions.
Published on August 01, 2019 by Hana Okada