The Ten Best Craft Beer Bars in Auckland
Jump on the brew wagon as we point out some of the best beer lover's havens in town.
Every beer lover has that initial epiphany. The moment when you realise there's more to the stuff than just bubbles and alcohol percentage — it can taste, look, smell and feel like just about anything. It's a big part of the reason why the craft beer following is expanding rapidly; once you experience that first moment, you just want to taste and try more. To make sure you keep enjoying those little discoveries, we've whipped up a list of ten purveyors of beer epiphanies in Auckland.
Smack dab in the middle of Newmarket you'll find the Lumsden — a craft beer bar with a sprawling suntrap of an outdoor area, and around 15 different ales on tap. If you're looking for a drink in the sun, a bar to watch sport or somewhere to experiment with a slightly different beer — this is your place. They currently have a 14 percent gin and tonic ale on, which I'd recommend you try before it disappears.
444 Khyber Pass Road, Newmarket.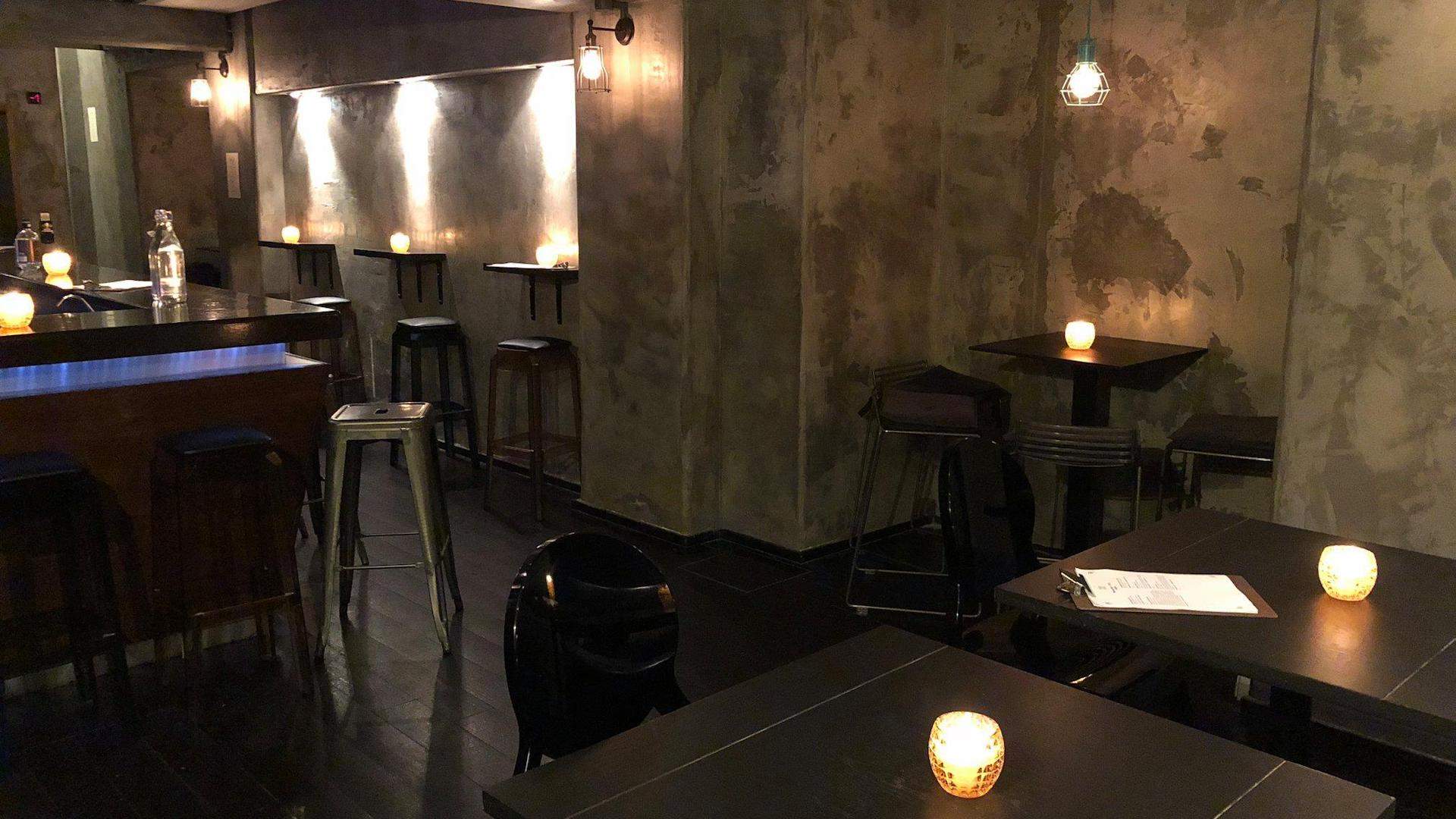 Following a one-month pop-up earlier this year, craft beer advocates Beer Jerk have made their underground bar a permanent fixture in Eden Terrace. The Beer Jerk Bunker can be found in the basement of Uptown Freehouse (formerly Cartel) along Symonds Street. Discovering new and interesting concoctions has always been the main objective of Beer Jerk, so needless to say that visitors to the Bunker shouldn't expect mass-produced piss water and artisanal cocktails. The Beer Jerks have put together an eclectic selection featuring four taps and a bottle list featuring "the best examples of every style". To complete the experience the venue promises regular beer releases, tap takeovers, tasting events and bring your own nights.
224 Symonds Street, Eden Terrace.
In a historic building on Quay Street, three friends have opened a bar dedicated to good beer. They've nailed it too, pouring a range of around 11 delicious but easy going ales (including a handpull tap), usually featuring at least two or three from Epic. It's a sprawling venue, featuring an airy rooftop bar and fairly decent bar food. The crowd varies from after work drinkers, to large rowdy groups but they're always friendly, cheerful and often a little rowdy (must be something in the beer).
102 Quay Street, Auckland CBD.
This is the king of Auckland's bier gardens and the ultimate destination pub. Proprietors Steve and Hayley Plowman were early innovators in Auckland craft beer and have stayed ahead of the curve since then. They brew all their beer onsite, so you'll never taste fresher. The restaurant may be the best of any craft beer purveyor in Auckland and their brand new bier garden is second to none. I recommend trying their Nocturne Double Stout while you're there — it's a thick, chocolatey and rich dark ale.
171 Coatesville-Riverhead Highway, Riverhead.
Standing proudly on a corner off Victoria Street West is this glorious bastion of good beer, run by a former 16 Tun manager and known for serving a mean fish 'n' chips. What's most exciting about this place though, is the 20 or so beers they have on tap and the large selection in the bottle. The man in charge knows a thing or two about hops, malt yeast and water so you can be sure that whatever's pouring is quality, and that the staff will be able to guide you towards the perfect drop for you.
128 Victoria Street West, CBD.
These chaps are brand new on the block, pouring 40 taps out of a warehouse-like bar, located to the back of a Northcote car park. What makes them really special is how focussed they are on the beer. They leave the food up to a rotating selection of Auckland's best food trucks and offer the chance to either drink in-house or fill up your rig and take a drop home. Most of the staff can run you through all you need to know about any given ale, and the shear breadth of selection will boggle your mind. Plus their radio adds are hilarious and their bartenders are good sorts.
54 Northcote Road, Northcote. 
Inside an industrial space in City Works Depot that's decorated like a '70s Kiwi bach, you'll find the steel tanks of an onsite brewery, one of the best in-bottle selections in New Zealand and around 16 tap beers. The staff are a bunch of young roosters who like a decent yarn, and in their many fridges you're likely to find some of the rarer and more eclectic beers on offer in Auckland. Plus you can choose to take home or drink onsite whatever you buy.
Shed 3, 90 Wellesley Street West, CBD.
Keith Galbraith may just be the best thing to ever come out of Hamilton. Twenty odd years ago, after moving north to Auckland and witnessing the rise of mass-produced lagers, he opened Gailbraith's with the intention of pouring real ale and plating bloody good pub food. This massive Mt Eden venue does just that, pouring a wide range of their own beers and those from local breweries. The greatest thing about Galbraith's is their lack of attitude — they're all about bloody good beer without bullshit the pretensions that too often accompanies it.
2 Mt Eden Road, Mt Eden.
The first time I visited Vultures Lane I was sipping a stout in the basement when I was asked if I wanted to join in on board game night and play Cluedo. Hell yes I did. Random occurrences like this are why Vultures is so great— you never know what you're going to get into when you walk in the door, thanks to the eclectic character of the clientele. The place looks like an old English pub, the bartenders are relaxed beyond belief and the beer selection is off the hook. If you're ever in town take the time to visit because this place is brilliant (plus their basement, which many punters don't know exists, is pretty nifty).
10 Vulcan Lane, Auckland CBD.
16 Tun's interior consists of two materials - polished copper, and roughly hewn dark wood. It looks awesome, like some sort of steampunk, gentleman's club stuffed with shiny beer taps, and wooden crates full of tiny tasting glasses of ale. There's been a change in management (or two) over the past few years, but the staff behind the bar still know their beer, and the tap selection is consistently varied and often a little daring (not to mention the countless bottles they stock). They only serve New Zealand made beer in an effort to help out local breweries and support the industry - which is a rather admirable approach. Plus their food is the absolute tits - try the paua fritters or fish sliders with pickled lemon if you get the chance.
10-26 Jellicoe Street, Wynyard Quarter.
HONOURABLE MENTIONS
Dr Rudi's Rooftop Brewing Co.
A reasonable selection of craft beer, a free to play bowling alley and a sprawling deck with a view over the viaduct harbour make this newby worth visiting.
Andrew Andrew
It's really a hospo bar, but their craft selection is surprisingly decent. If you're after good beer in the wee hours of the morning, this is the place to go.
Ellice Road
70s American-style decor, pool, pinball and darts set this craft bar apart from the rest. It's criminally underappreciated and most Aucklanders don't even know it exists.
Brothers Juke Joint
The geniuses behind brothers beer have worked their magic on this sprawling venue in Mt Eden. Brewery on site, Brothers Beer-esque decoration, and their delicious barbeque makes this a must visit.
Deep Creek
With branches in Orewa, Browns Bay and Waiheke Deep Creek is taking over Auckland. Their seaside locations, rustic food and beauuutiful fresh beer is hard to beat. Try the Dusty Gringo if you haven't already.
Flight 605
Award for the friendliest bar owners goes to the proprietors of Flight 605. This charming little venue serves yum things like truffle fries, has a great beer selection, and its owners are uncommonly hospitable.
Leigh Sawmill Cafe
Legendary live music venue, brewery and bar Leigh Sawmill Cafe was hard done by missing out on the top 10. Their pale ale is one of our all time favourite beers, and the experience is well worth the drive out to Leigh.
Concrete Playground Trips
Book unique getaways and adventures dreamed up by our editors