FOOD & DRINK
This Ponsonby Bar Is Now Serving Pre-Made Cocktail Mixers
Take your isolation creations to the next level.
Ponsonby cocktail bar Clipper arrived in the former home of Mea Culpa last July, with award-winning bartenders Barney Toy, James Millar and Jacob Briars pulling inspiration from the golden age of travel. Hot picks from the cocktail list include the pina colada old fashioned and flat white martini.
While the bar is closed under COVID-19 restrictions, you can still get your Clipper fix and take your isolation creations to the next level with its range of just-add cocktail mixers. From stone fruit spritzers, to elderflower-infused highballs, and old fashioneds, the bottled mixers are made with clarified cordials and syrups so all you need is the recommended spirit and a vessel.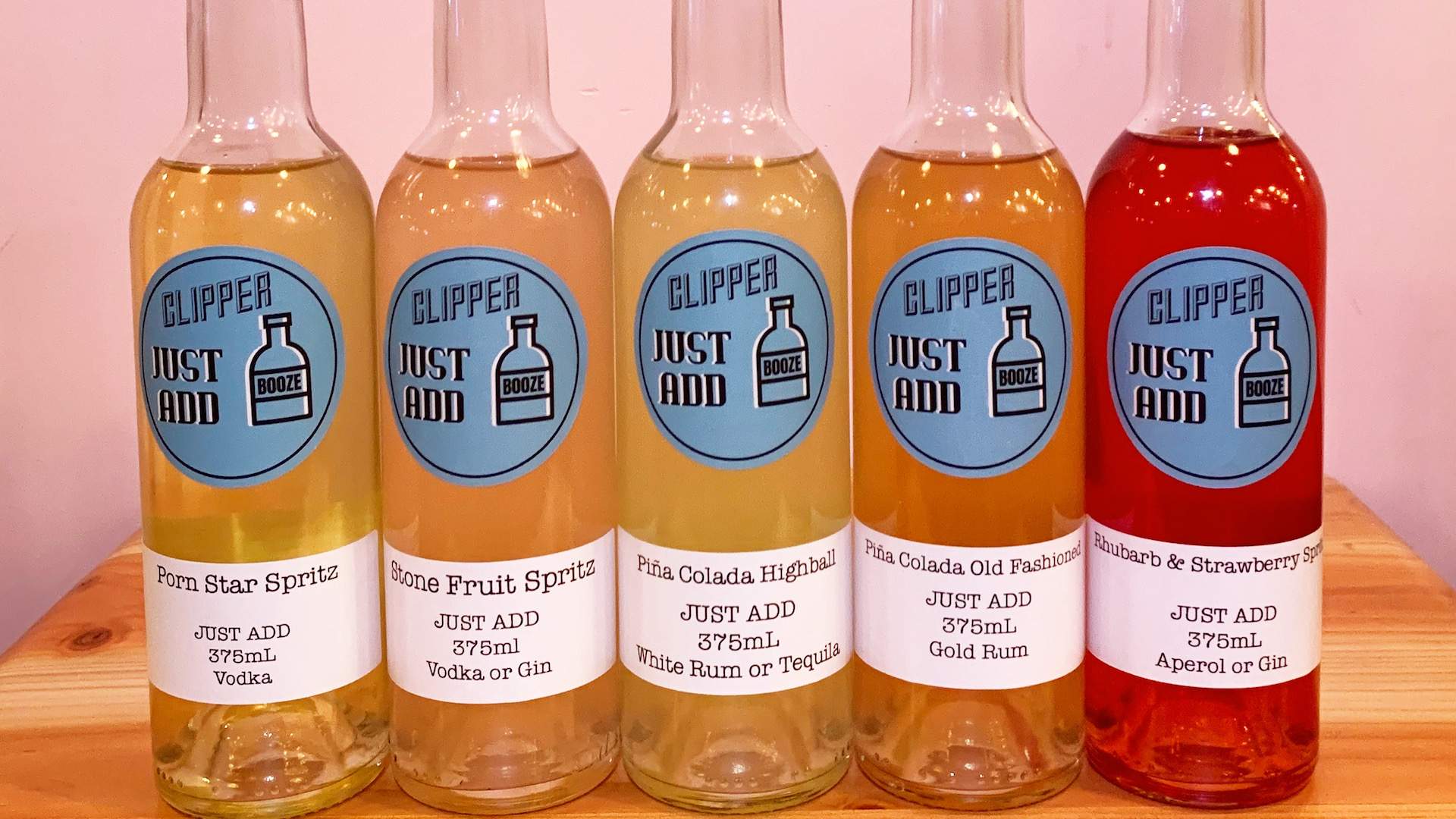 To bring together something like the pina colada highball, all you need is 375 millilitres of white rum or tequila. Then, the Clipper team recommends taking an empty wine bottle, pouring in your just-add cocktail concoction with the liquor of choice, and giving it a mix. Each bottle makes approximately ten drinks.
The bar is offering contactless payment and pick-up via its Ponsonby Road location for the just-add cocktail mixers. Orders can be placed via [email protected], with pick-up available between 3–8pm, Tuesday through Saturday.
For more information about Clipper, visit clipperbar.co.nz.
Published on May 05, 2020 by Stephen Heard