FOOD & DRINK
We're Giving Away a $200 Voucher to Try Mexico's New Menu
The restaurant has refreshed its lineup of Mexican street snacks, sides and tacos for the colder months.
Mexico has gone all out with its latest seasonal overhaul, refreshing 75 percent of its menu for the colder months. Executive chef Peter Jackson was tasked with rejuvenating the popular lineup of Mexican street snacks, sides and tacos, and took inspiration from his favourite dishes as well as places visited on past research trips to Mexico.
New to the winter menu from Tuesday, April 27 will be the traditional baked pan de yuca cassava breads. The trio of circular buns come topped with salsa de ajo, whipped garlic and queso seco to match. Also new under the snacks section are pork adobo skewers with red chimichurri and bite-sized panucho tortillas topped with green frijoles, huitlacoche, caramelised onion and smoked pepita crema.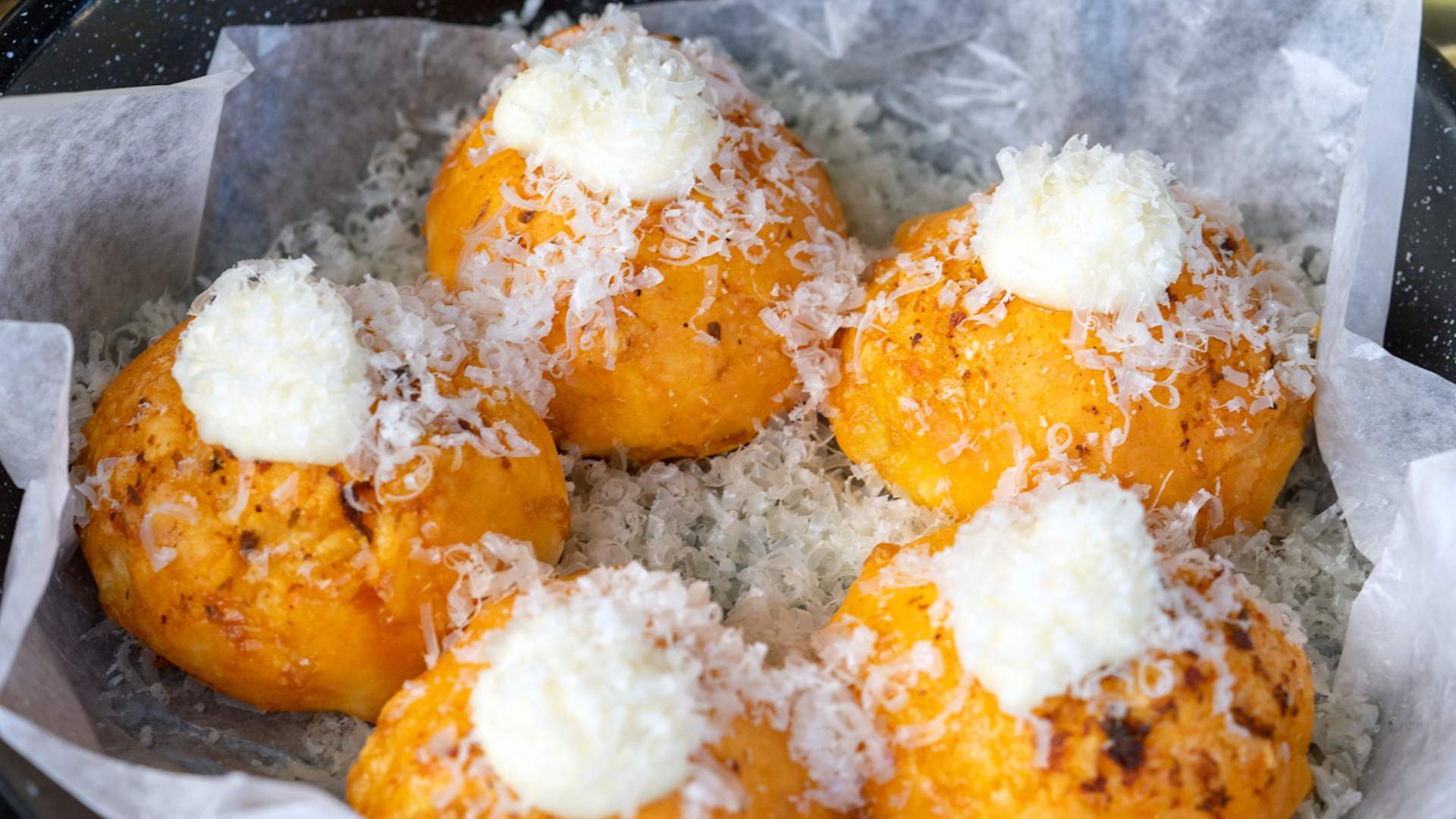 Specialty dishes include a Puebla-inspired cemita sandwich filled with beef brisket. The traditional Oaxacan tortilla is there, too, served with charred achiote chicken and a selection of accompaniments.
The sides section will let diners fill out their meal with seasonal vegetables including deep-fried brussels sprouts and smoked patatas bravas, while there are ten new tacos for regular visitors to tick off. Start with the of-the-moment beef cheek birria tacos dripping with mozzarella queso, and then hit the green chorizo and fried egg, the chicken and squid piri piri with smoked potato, or the battered beef tongue.
To finish, there's the Mexican coffee and chocolate wedding biscuit, a triple xocolate brownie with Little Island ice cream, and the much-loved cinnamon churros. Mexico's new menu kicks into gear at all locations from Tuesday, April 27.
Published on April 21, 2021 by Concrete Playground