FOOD & DRINK
You Can Take an All-You-Can-Drink Tequila Train Tour Through Mexico
The train travels from Guadalajara to Tequila and stops off at tequila distilleries and agave fields.
You Can Take an All-You-Can-Drink Tequila Train Tour Through Mexico
The train travels from Guadalajara to Tequila and stops off at tequila distilleries and agave fields.
If you're headed to Mexico, then you probably have two things on your itinerary: seeing the sights and sipping tequila. And while you can do both in the usual fashion, travelling from place to place, soaking up the scenery, and stopping for a few drinks here and there, combining them on the Jose Cuervo Express really is the ultimate holiday dream.
Move over, Hogwarts Express — this is your new favourite train trip, and while it isn't fictional, it does still sound magical. Run by the Jose Cuervo tequila brand, this regular venture takes patrons from the city of Guadalajara to the aptly named town of, you guessed it, Tequila. You'll visit agave fields and take a tour of the Jose Cuervo distillery once you arrive; however, the journey really is just as important as the destination.
On the eponymous locomotive, you'll down the spirit in question along the hour-long trek, all thanks to an all-you-can-drink tequila selection. There are three types of tickets available, with the open bar included in the most expensive tier — 2500 Mexican pesos, or around AU$182.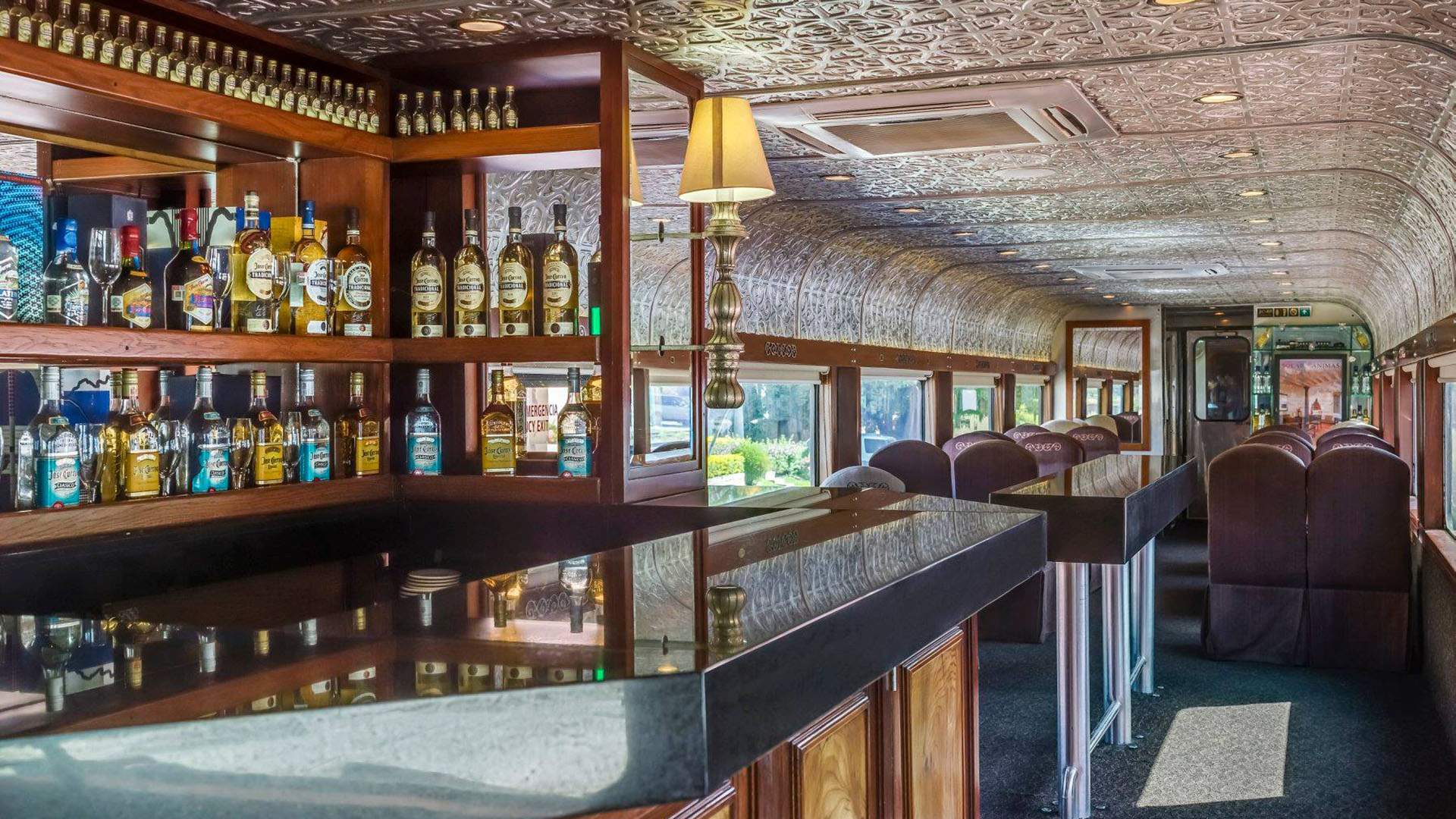 While you're chugging along, a range of Mexican snacks and cocktails are also on offer, as well as boozy beverages other than tequila (i.e. rum, vodka and whiskey), should you feel the need to mix up your drinks. Off the train, you'll watch an agave harvesting demonstration, take part in a professional tasting session, wander through the distillery and cellar, and have time to explore the town at your own leisure. You'll also head to a Mexican show, but just what that entails has been left vague.
Running most weekends — typically on Saturdays, but sometimes on Sundays instead — the Jose Cuervo Express offers two timeslots. Although the departure time only varies by half an hour (9am versus 9.30am), the 'sunrise' tour takes you on the train during daylight, then brings you back via bus, and the 'sunset' tour reverses the two, so you're on the train come evening. Both take a minimum of ten hours return, making for one hefty tequila-filled day.
We're assuming that lemon and salt will also be included in the ticket price.
For more information or to make a booking, visit the Jose Cuervo Express website.
Images: Jose Cuervo Express.
Published on February 20, 2019 by Sarah Ward