Thirty Top-Notch Movies From 2022 That You Should Definitely Catch Up on Over Summer
Tick 'em off.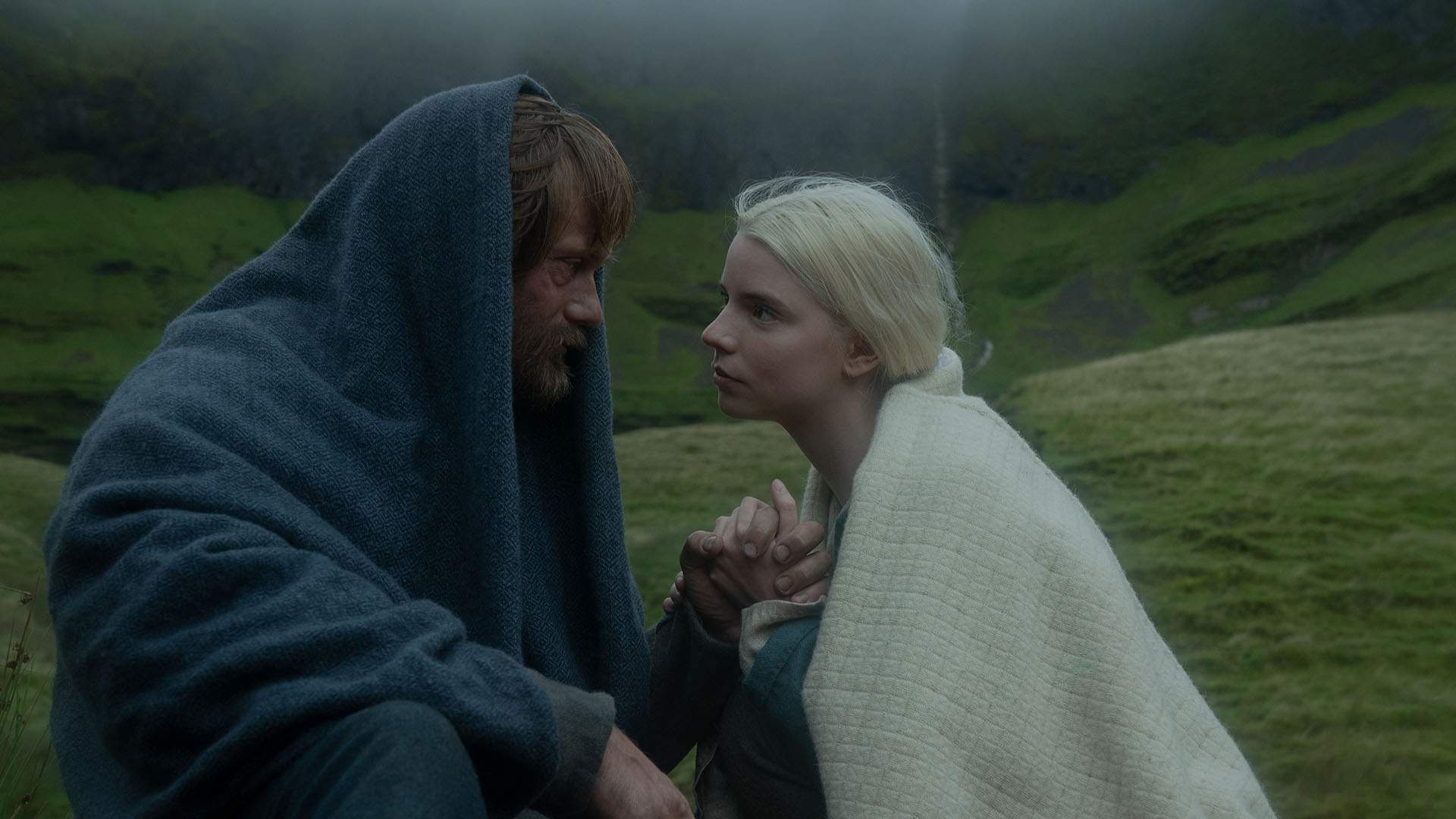 Hundreds of movies release in Australia each year. Still, even the most devoted cinephiles can't see them all when they first come out, no matter how much you might want to.
Thankfully, that's what catching up over summer is all about. As time ticks by, technology just keeps making it easier, too. So, just what should you make sure you check out? That's where we come in. We've hunted down the standout 2022 flicks now ready for your home-viewing consumption, and put together your holiday watch list.
Looking for more choices? We also picked 15 stellar cinema releases from 2022 that you might've completely bypassed.
Arts & Entertainment

Kristen Stewart turns in a career-best performance as the People's Princess in this bold and enthralling slice-of-life biopic.

Arts & Entertainment

Penélope Cruz and Pedro Almodóvar's latest collaboration is one of their best so far, unearthing a moving must-see about motherhood.

Arts & Entertainment

Starring Bradley Cooper and Cate Blanchett, this mesmerisingly dark carnival noir is one of filmmaker Guillermo del Toro's very best features.

Arts & Entertainment

Filled with lewd and puerile stunts and pranks, the latest 'Jackass' film is exactly what it promises to be — and also surprisingly sweet.

Arts & Entertainment

Robert Pattinson's turn in the cape and cowl is dark, weighty and entrancing, in a sublimely shot blockbuster that makes all things 'Batman' feel new.

Arts & Entertainment

Set during a 70s porn shoot on a remote Texas property, this gleefully gory and playful retro-styled slasher from horror filmmaker Ti West is a savvy must-see.

Arts & Entertainment

OTT car chases, constantly zipping camerawork, a villainous Jake Gyllenhaal — when Michael Bay's latest high-intensity action flick works, it's a wildly entertaining ride.

Arts & Entertainment

Directed by 'The Witch' and 'The Lighthouse' filmmaker Robert Eggers, this Alexander Skarsgård-starring Viking epic is bold, bloody, brutal and brilliant.

Arts & Entertainment

When it takes to the sky in astonishing aerial sequences, this Tom Cruise-starring, 36-years-later sequel will take your breath away.

Arts & Entertainment

Spoken only in gibberish, and unafraid to bare all, this New Zealand sex comedy starring Jackie van Beek, Jemaine Clement and Damon Herriman is revelatory several times over.

Arts & Entertainment

Baz Luhrmann's take on the king of rock 'n' roll is a sprawling, exhilarating spectacle, as led by an exceptional Austin Butler in the pompadour and jumpsuits.

Arts & Entertainment

Reteaming with his 'Sinister' director Scott Derrickson, Ethan Hawke is unnervingly excellent in this tense and eerie 70-set horror film.

Arts & Entertainment

Emma Thompson is magnificent in this wonderfully candid, intimate, generous and joyous sex comedy, which follows a fiftysomething woman finally trying to explore her desires with a charming sex worker.

Arts & Entertainment

After 'Mad Max: Fury Road', Australian director George Miller spirits up an enchanting and affecting tale about stories and wishes starring Tilda Swinton and Idris Elba.

Arts & Entertainment

Tender, affecting and resonant, and filled with wonderful performances, this Gaelic-language coming-of-age drama tells a small tale with a big impact.

Arts & Entertainment

Cliff Curtis turns in a weighty performance opposite Tāme Iti as himself in this bold, tense and potent response to the Tūhoe raids.

Arts & Entertainment

Stunning to look at and featuring a phenomenal performance by Florence Pugh, Olivia Wilde's second film as a director always demands attention.

Arts & Entertainment

Viola Davis is fierce, formidable and fantastic in this rousing historical epic, which brings the tale of the Agojie, the all-female west African warrior troupe, to the screen.

Arts & Entertainment

Billy Eichner and Luke Macfarlane shine in the first romantic comedy about two gay men to be released by a major Hollywood studio.

Arts & Entertainment

This tender drama about a Belfast window cleaner and his young son truly is something special.

Arts & Entertainment

Bold, clever and memorable, this Finnish horror film about a tween incubating a giant egg is a crackingly thrilling watch.

Arts & Entertainment

Starring Aussie talent Odessa Young and 'The Crown' standout Josh O'Connor, plus Colin Firth and Olivia Colman, this handsome 1920s-set British drama is passionate, sensual and exceptionally cast.

Arts & Entertainment

There's nothing false about this astute and hilarious NZ comedy about faking it till you make it in a social media-ruled world — or about Ana Scotney's exceptional performance.

Arts & Entertainment

Acclaimed British filmmaker Terence Davies turns the life and work of World War I soldier, conscientious objector and poet Siegfried Sassoon into a lyrical biopic.

Arts & Entertainment

This supremely soapy recounting of the Gucci family's 70s, 80s and 90s-era dramas is worth seeing for Lady Gaga's fantastic performance alone.

Arts & Entertainment

'Ex Machina' and 'Annihilation' filmmaker Alex Garland returns with a #MeToo horror film that's both blatant and piercing.

Arts & Entertainment

Sandra Bullock and Channing Tatum's combined charms go a long way in this breezily entertaining action-adventure rom-com.

Arts & Entertainment

A maniacal grin goes a long way in this predictable yet still convincingly unsettling horror film about trauma.

Arts & Entertainment

Exquisitely led by Florence Pugh, this 19th century-set tale of faith versus fact is mesmerising, ambitious and sumptuous.

Arts & Entertainment

The 'The Shape of Water' and 'Pan's Labyrinth' director's stop-motion take on the beloved 19th-century Italian tale might just be the most magical yet.
Tap and select
Add to Home Screen
to access Concrete Playground easily next time.
x