alma
This new restaurant from the team behind Amano, Ortolana and The Store spotlights the food of southern Spain.
The team behind Auckland institutions Amano, Ortolana and The Store has opened an all-day restaurant inspired by the food and culture of Andalusia, the region bordering Spain's southern coast.
The idea for Alma, which means 'soul, heart, spirit', was inspired by an adventure through the region by Hip Group's Jackie Grant, Jo Pearson and Natasha Parkinson. At the new opening on the corner of Britomart's Gore and Tyler Streets, the food travels through seasons, incorporating produce and localities from here and afar across a selection of flamed-kissed small plates.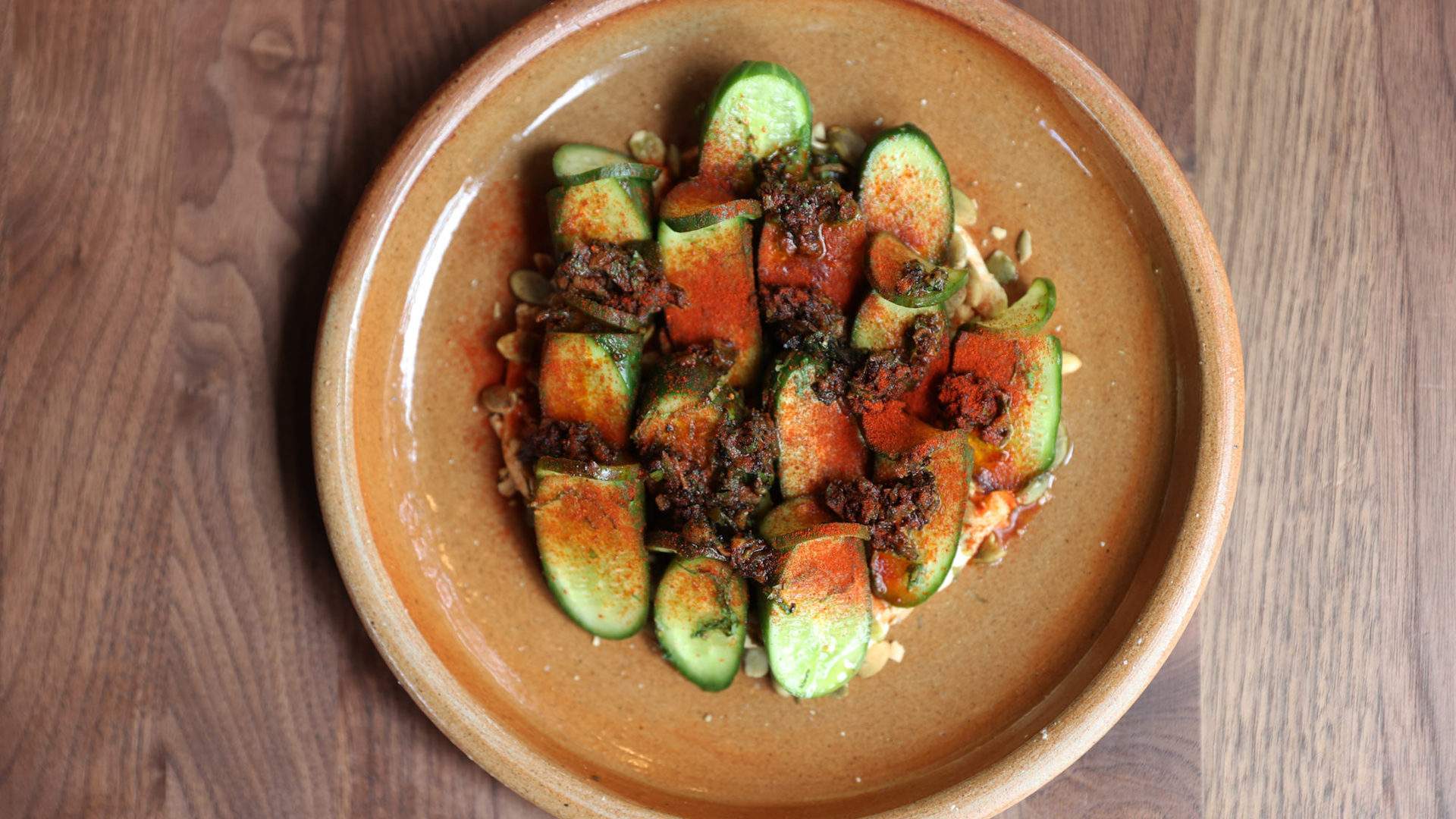 That means for breakfast you could be sitting down for Olasagasti anchovies and tomato, Jamon with corn and egg, or the Iberian shepherd's dish of migas — here comprising mushroom, egg and aromatic picada. Lunch and dinner brings out the likes of mussel escabeche with kohlrabi, pork pinchitos, rabbit empanada and salmorejo — southern Spain's refreshing cold tomato and vegetable soup.
The wine list of course features an extensive selection of Spanish wines — like tempranillo, verdejo and albariño — alongside some New Zealand-grown Spanish varietals. Spanish sherries and vermouths are there, too, as well as an extensive gin list.