Sidart
One of Auckland's most iconic fine dining spots has a brand new owner and a revamped menu - but the same luxurious feel.
Telling people you're headed to Sidart for dinner on a Friday delivers the kind of clout garnered by only a few dining spots in Auckland. The announcement you have an early booking for a five-course degustation (with wine match, obvi) is met with raised eyebrows and many jealous replies of 'god, please tell me about everything'.
A lot of this clout, of course, is down to the reputation built by the previous owner Sid Sahrawat (Cassia, Sid at the French Cafe). After 12 years at the helm, Sahrawat handed the reigns over to his ex-Cassia head chef Lesley Chandra, whose Fijian Indian roots bring fresh Pacific flair to Sidart's famous Indian/Western fusion.
The spot is the same, of course: up the stairs in the otherwise fairly unassuming Three Lamps arcade flanked by a travel agent and tanning salon. And the atmosphere remains entirely five-star Sidart. On our arrival, we were greeted warmly, led to a white-clothed table with stunning views over College Hill and given a glass (or two) of Malborough sparkling.
A special shoutout must be given to our main server Felix who informed us about the five courses we were to receive, was extremely knowledgeable about every food element and wine match, and very kindly didn't judge when I couldn't finish every glass of wine because was worried about being able to walk back down the stairs in my heels afterwards.
But back to the food, often served to the table by Chandra himself. On that note: I actually didn't know what Chandra looked like and so asked almost every staff member if they were he until I finally got it on the third try, which was mildly embarrassing. True to form, we kicked things off with a couple of small snacks to share: a horseradish and salmon cone, and freshly baked (like, steaming hot at the table) bread accompanied by an umami Marmite-butter which sufficiently prepared our appetites for action.
Chandra's influence means the Pacific flavours of Fijian Indian food shine, including in one of the new signature dishes, kingfish with crab and coconut, which has delicate morsels of kingfish hidden under a stunning delicate coconut gel blanket.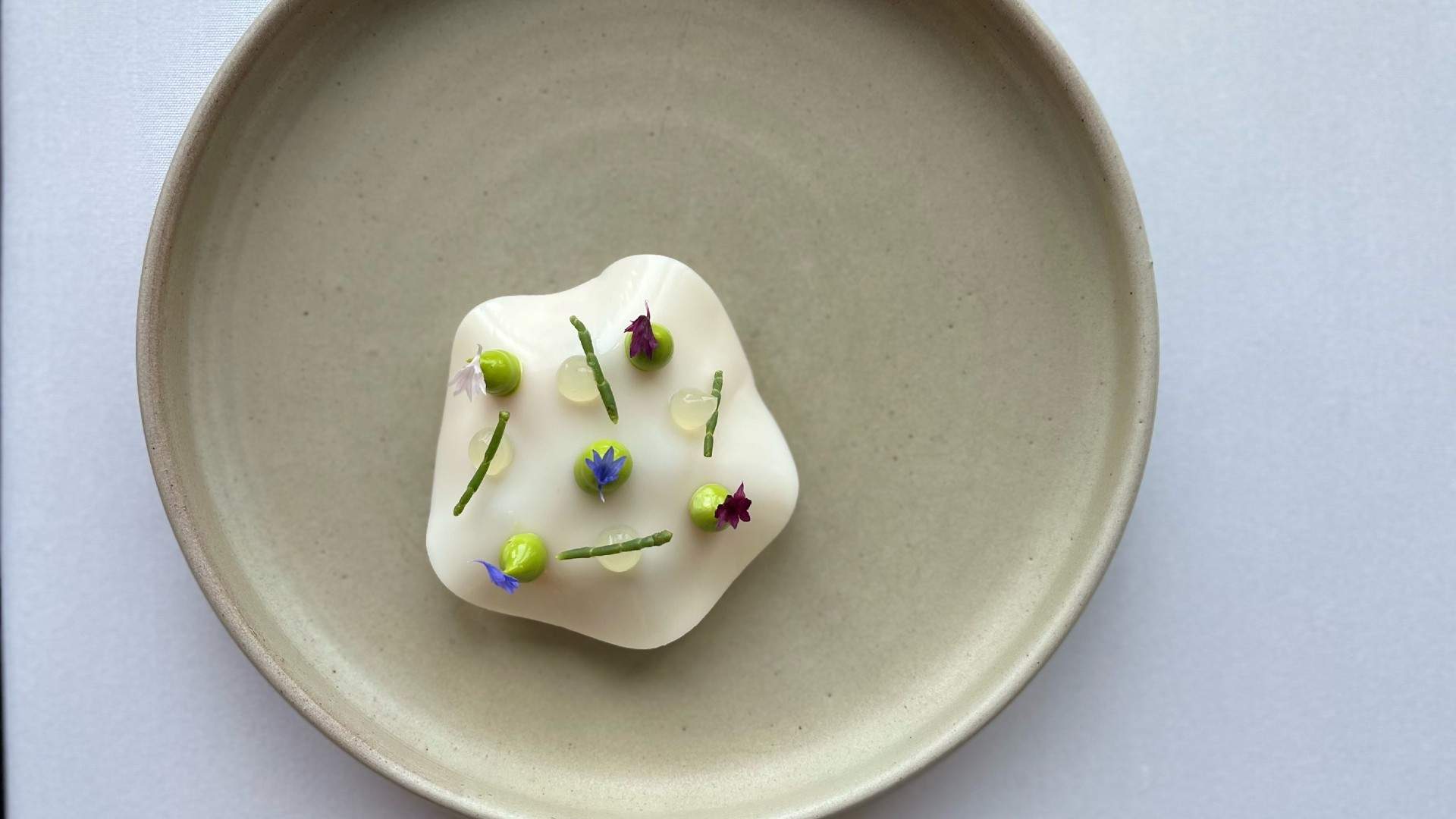 Other shining stars included morish quail steaks accompanied by delicious tamarind chutney and a perfectly cut slice of wagyu topped with a fresh oyster mushroom offering — a delicate, fresh take on a classic.
A real standout here is the faultless wine pairing. The friendly team took us through each wine match, explaining how it had been chosen. We got a delicious full-bodied chardonnay even my white wine-hating partner downed, a delicate and scarily drinkable red from south-Australia I noted for summer quaffing, and accompanying the chocolate-filled dessert course, a resiling-style dessert wine that tasted like a glass of passionfruit and perfectly cut through all the cocoa.
As we worked our way through the five courses, the restaurant began to fill and you can tell this spot remains a 'special occasion' destination — attested to by a five-woman birthday party at the table behind and a champagne-filled date in the corner. And it is the place to go when you want to feel a "bit spesh" — the wonderful staff are passionate about the whole experience and treat everyone like honoured guests.
The meal will take over an hour, in classic fine dining fashion, but each dish is spaced out to a tee, to ensure that you never feel uncomfortably full or as though you are waiting on more. And if you want entertainment between dishes, then book a spot at the chef's table where you can watch the creations taking place.
Whether you're celebrating a special occasion like a birthday, anniversary or work win, or just want to enjoy stunning views over Ponsonby's suburban tree-lined streets in autumn, don't overlook this Auckland classic in favour of some of the newer spots popping up in the area. The revamped menu, new ownership but the same luxe vibe all mean it's still absolutely holding its own as one of Auckland's fine-dining best.
Sidart can be found at 283 Ponsonby Road, Auckland, where it's open 6pm-10pm Tuesday-Sunday, as well as for lunch on Fridays from 12.30p-2pm. More information can be found on the restaurant's website.
Concrete Playground Trips
Book unique getaways and adventures dreamed up by our editors