A Brand-New Luxury Hilton Hotel Is Opening in Karaka South of Auckland This Week
Boasting a cocktail bar, a pool and celeb chef Mark Southon at the restaurant's helm, this luxe new hotel offering is just 25 minutes out of the city.
Are you sick of the city and craving a rural escape — but one not lacking in the finer things? You're in luck. A brand-new DoubleTree by Hilton hotel is due to open this month in rural region Karaka, set to provide a luxe oasis among the farms and beaches south of the city.
A quick 25-minute drive out of Auckland, the largely untouched Karaka region has previously been known for a few key contenders - its name is known for the annual Karaka Million popular with the glitterati of the racing world, and maybe a trip to Spookers if you're keen for a fright.
But now it's set to become your new staycation destination, thanks to the new DoubleTree by Hilton Karaka, due to open its doors officially Saturday, March 26 2022. The only full-service hotel in the region, it boasts a celeb chef-helmed restaurant, a glam lobby bar, an outdoor heated pool (also with an accompanying cocktail bar in the warmer months) and a fully decked-out gym.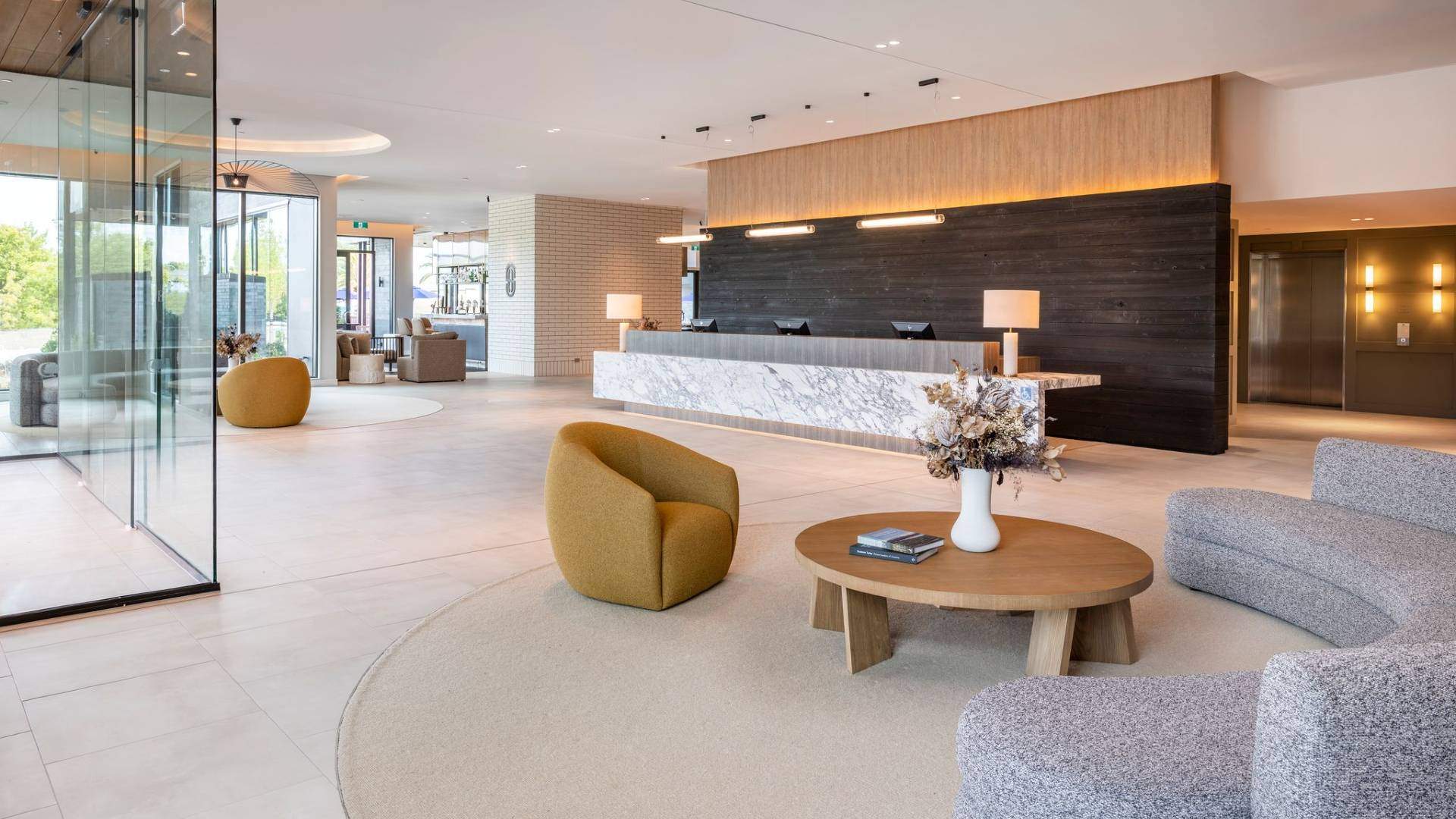 Each of the relaxing 122 rooms and suites has one of the Hilton's signature 'Suite Dreams' beds from Serta (IYKYK) and a therapeutic rain shower.
At a hotel surrounded by some of the best farmland in the region, you'd hope for a restaurant that has a farm-to-table ethos and a chef who knows how to do it. Enter celebrity chef Mark Southon (French Cafe, O'Connell St Bistro, host of The Cafe) and his new restaurant offering Ethereal | Artisan Kitchen. Southon has worked with the area's farmers to create a menu of produce as locally sourced as it gets - you'll probably drive past the farms where your dinner is being sourced en route to the hotel.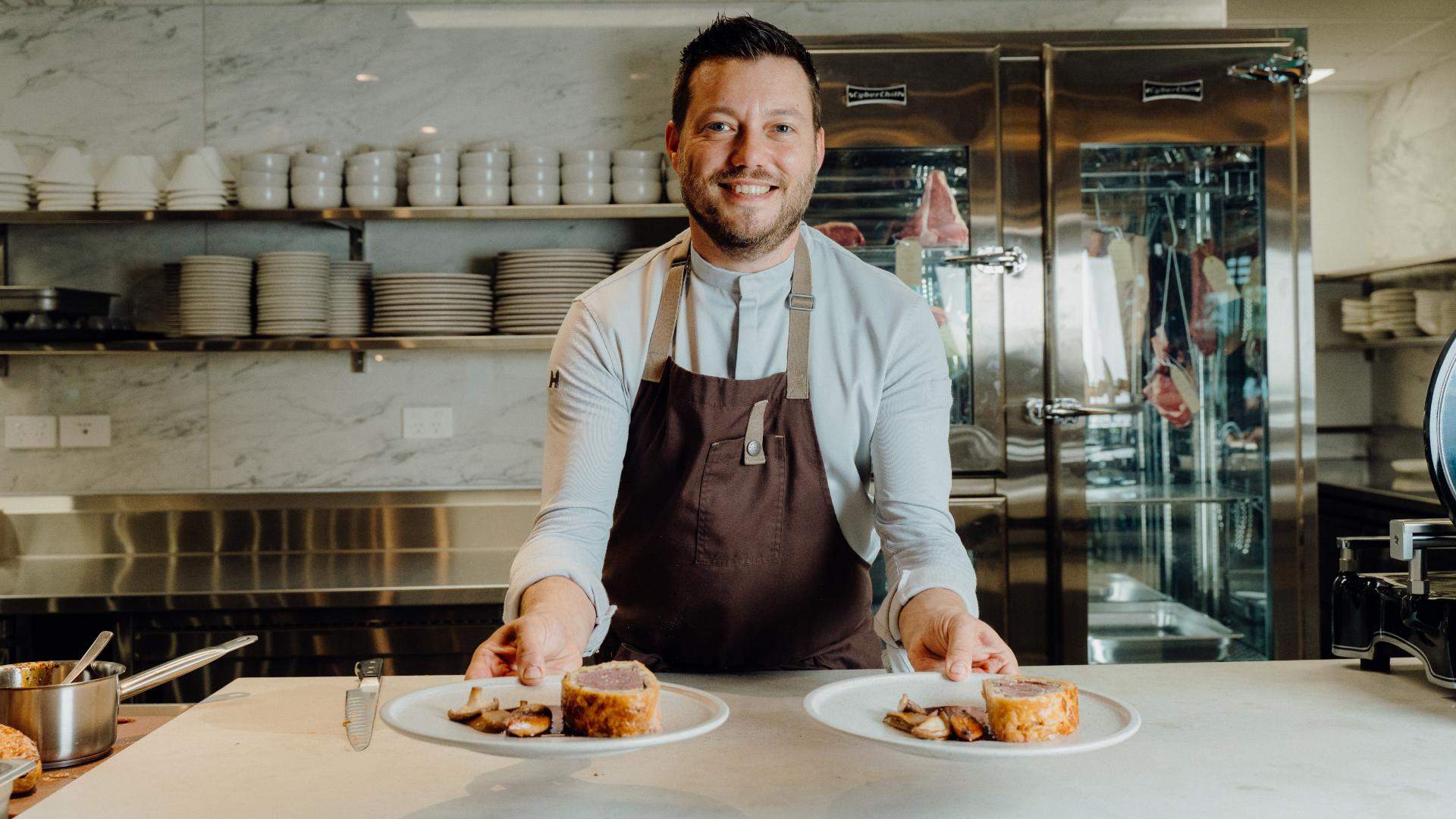 You can even handpick your chosen cut of meat from the visible meat-locker before it's cooked for you — that's some VIP vibes. At the accompanying HorseShoe Bar (you're getting a sense of the theme now, right?) you can enjoy delicious snacks, platters and cocktails — or sip your cocktail by the pool during the summer months.
If you've never ventured this far south of Auckland and you're not sure about what it offers, put it on your staycation list ASAP. Farmers' markets, black sand beaches, horseback riding and selfies in the lavender fields await.
You'll head back to the city feeling refreshed and revived — and maybe with a new love for the country.
The new DoubleTree by Hilton Karaka can be found at 8 Hinau Road, Auckland, New Zealand. It opens its doors officially on Saturday, March 26, with bookings available to be taken now.