TRAVEL & LEISURE
A New Visitor Boardwalk and Viewing Platform Has Opened on Maungawhau/Mount Eden
The new track wraps around the popular volcanic landmark.
A New Visitor Boardwalk and Viewing Platform Has Opened on Maungawhau/Mount Eden
The new track wraps around the popular volcanic landmark.
With panoramic views over Auckland's CBD and Waitematā Harbour, the summit of Maungawhau/Mt Eden is one of the most popular landmarks in the city. More than one million people ascend the maunga every year, a turnout which has left the crater track rundown and crumbling into the volcanic cone.
After looking into better solutions to protect the culturally important site and enhance the experience for visitors, the Tūpuna Maunga Authority has now cut the ribbon on a new boardwalk around the crater and a viewing deck overlooking the city.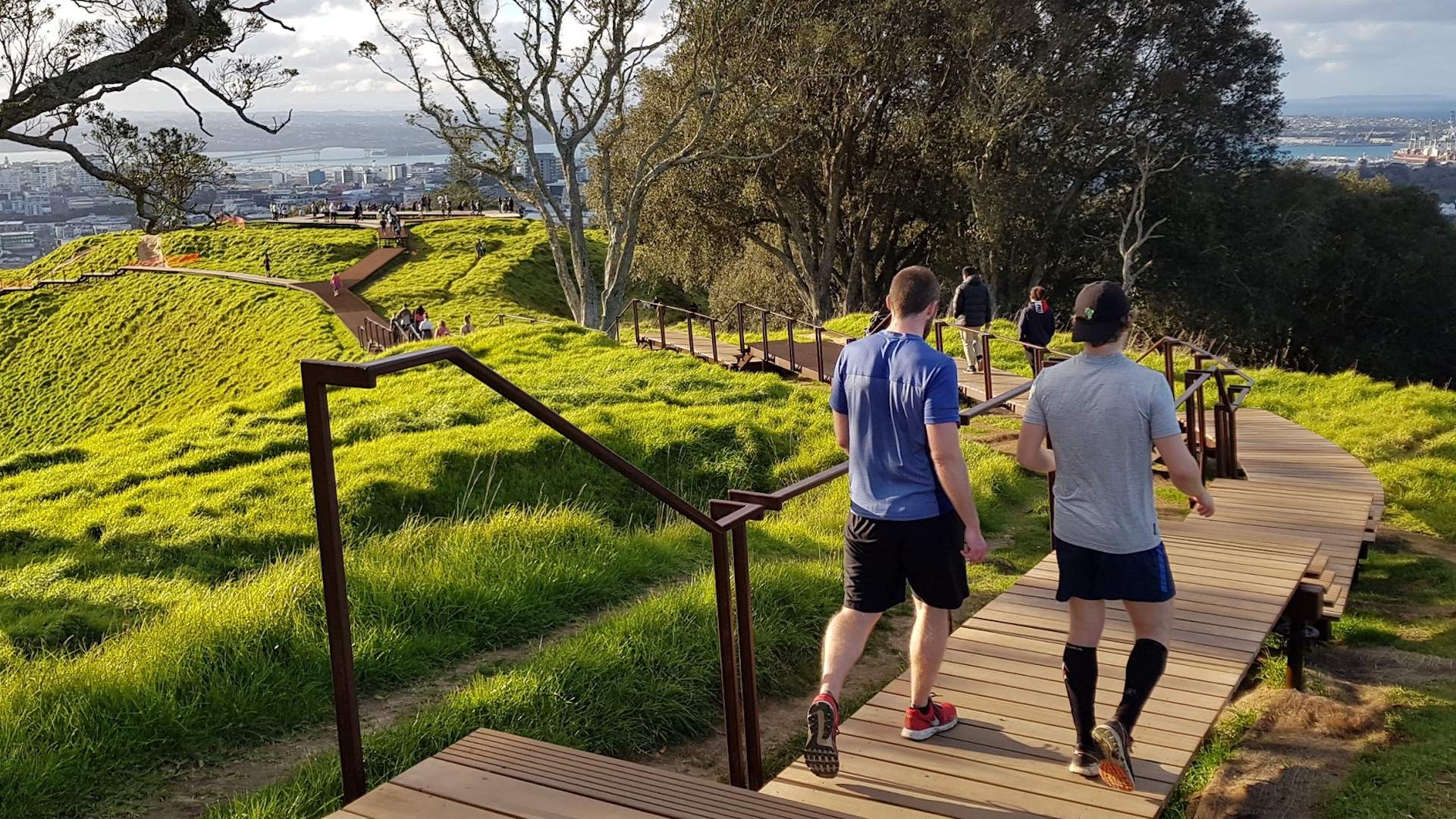 The boardwalk provides protection for the historic features that are the last remnants of the pā which was built around 1200AD. It winds through the tūāpapa (terraces) where the houses and gardens of the pā once sat, and the rua (pits) which were roofed for storing crops. The Tūpuna Maunga Authority says visitors can now appreciate these features without causing damage.
In addition to the boardwalk, visitors can now soak in the stunning views — and capture the perfect gram — on a new viewing platform. The purpose-built deck is perched on the elevated northern knoll of the maunga overlooking the city and harbour.
Visitors to the boardwalk are advised to comply with Auckland's COVID-19 Alert Level restrictions, including maintaining social distance from others and using the manual check-in feature on the NZ COVID Tracer app.
Read more about the Maungawhau/Mt Eden visitor boardwalk here.
Published on September 01, 2020 by Stephen Heard