TRAVEL & LEISURE
Dogs of All Sizes Are Now Welcome on Auckland Trains
The first trial was a howling success.
Dogs of All Sizes Are Now Welcome on Auckland Trains
The first trial was a howling success.
Last year the Greater Wellington Regional Council announced it will allow domestic pets on buses and trains in a bid to "normalise the use of public transport." Wellingtonians have since been welcome to bring cats, dogs, guinea pigs, rabbits and even baby goats onto train, bus and ferry services for free during off-peak hours.
Following suit, Auckland Council's planning committee voted unanimously in support of a pawsome proposal by Councillor Cathy Casey in May. The preliminary trial kicked off in June, allowing Auckland's 106,000 registered dog owners to brings their furry friends on trains and station platforms.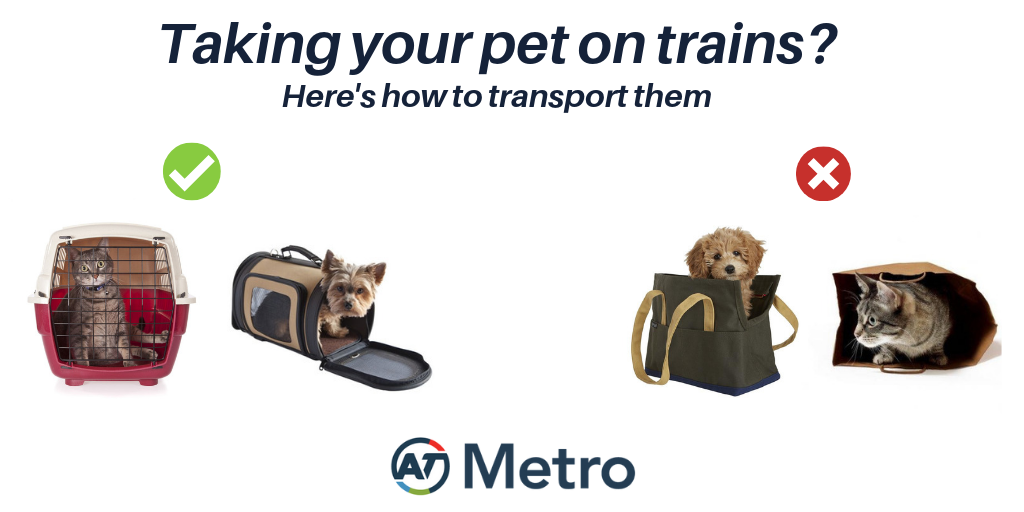 The trial was a howling success, and the second phase of the Council's pets on trains trial is now set to roll out. From Sunday, 8 December, dogs of all sizes — from pocket-sized chihuahuas to gargantuan Irish wolfhounds — will be able to travel on AT Metro train services as long as they're wearing an appropriate muzzle and leash. Previously, dogs had to be contained in carriers and stored under the seat or on the passenger's lap. Other domestic animals will still have to travel in carriers.
Further conditions include that pets can only travel at off-peak times (9am–3pm and 6.30pm to the end of service on weekdays, and all-day weekends and public holidays).
Councillor Cathy Casey says, "The relaxation of the requirements means that more dogs will be able to join their owners on the train for days out and errands without needing a car. This is another step towards making Auckland a dog-friendly city where pooches are integrated into the life of our people and welcomed onto all public transport like they are in many of the great European cities."
The next pets-on-trains trial will run until the end of March, 2020. For more information, visit the Auckland Transport website.
Published on December 04, 2019 by Stephen Heard