Six Outdoor Activities to Get You Moving in Auckland This Summer
Start your day with restorative yoga, join a roaming silent disco or paddle to the city's youngest volcano.
One of the best things about Auckland is it's constantly abuzz with things to do. When the warmer months hit, this is your chance to get out and partake in some of the many activities taking place around the city — from water sports to dance classes and running clubs. Those 2020 resolutions just got a lot more cheery.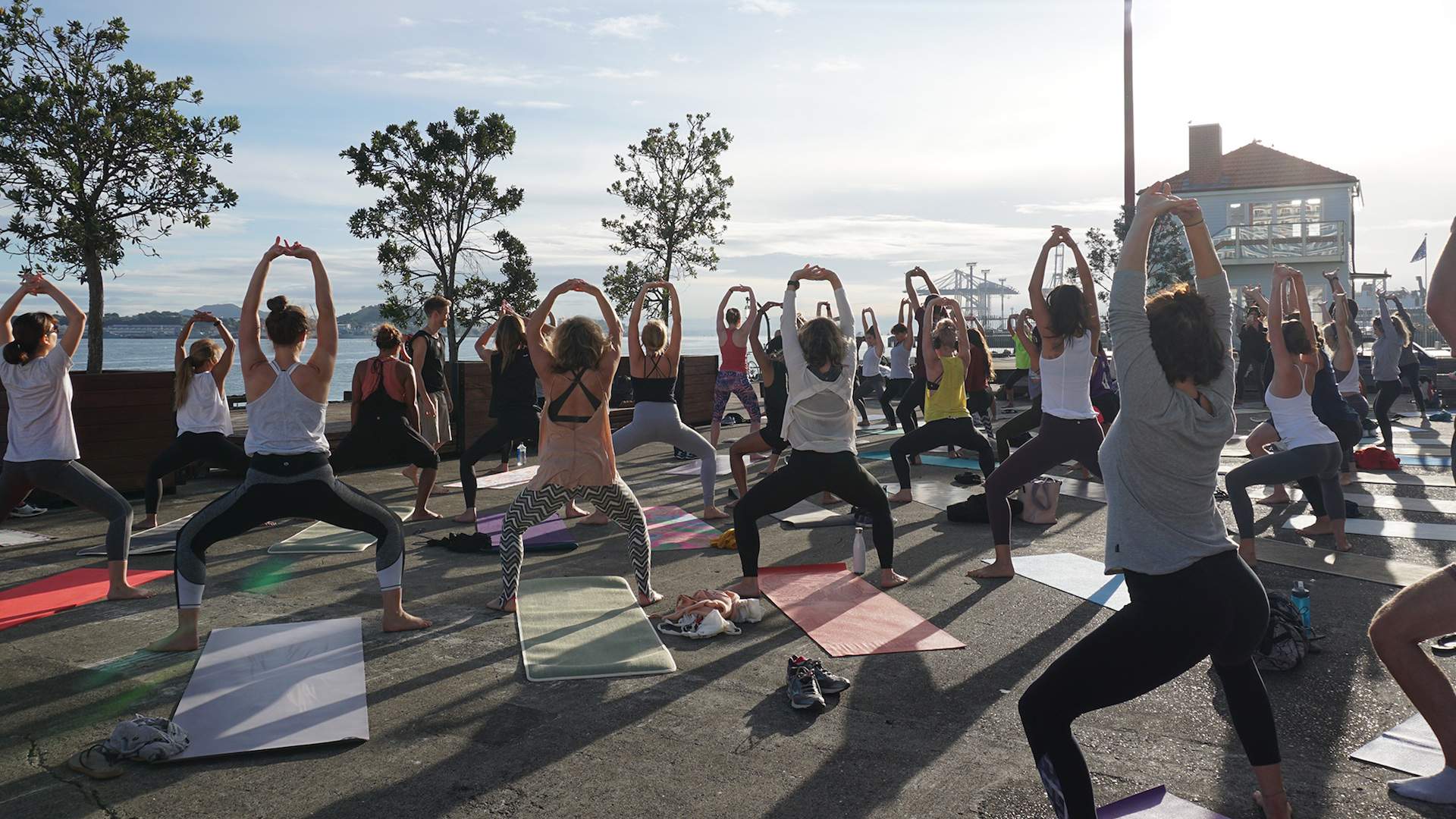 RISE EARLY FOR SUNRISE YOGA
When it comes to getting active this summer, yoga is a great way to make sure you're stretching out, maintaining core strength and taking care of your body.
Panuku Development Auckland's Summer on Queens Wharf is back for the warmer months, featuring three months of free community events and activities by the water's edge. Sunrise Yoga is one for early risers. The classes curated by WE-AR invite participants to salute the sun and start their day across a series of four restorative sessions. A​ll experience levels are welcome, just bring your own yoga mat.
You can also find morning or weekend outdoor yoga on Meetup or Eventfinda, or take your mat to a local park to stretch out in the sun. Some established yoga studios include Four Winds Yoga in Ponsonby, Yoga Ground in Grey Lynn and The Yoga Corner in Newmarket.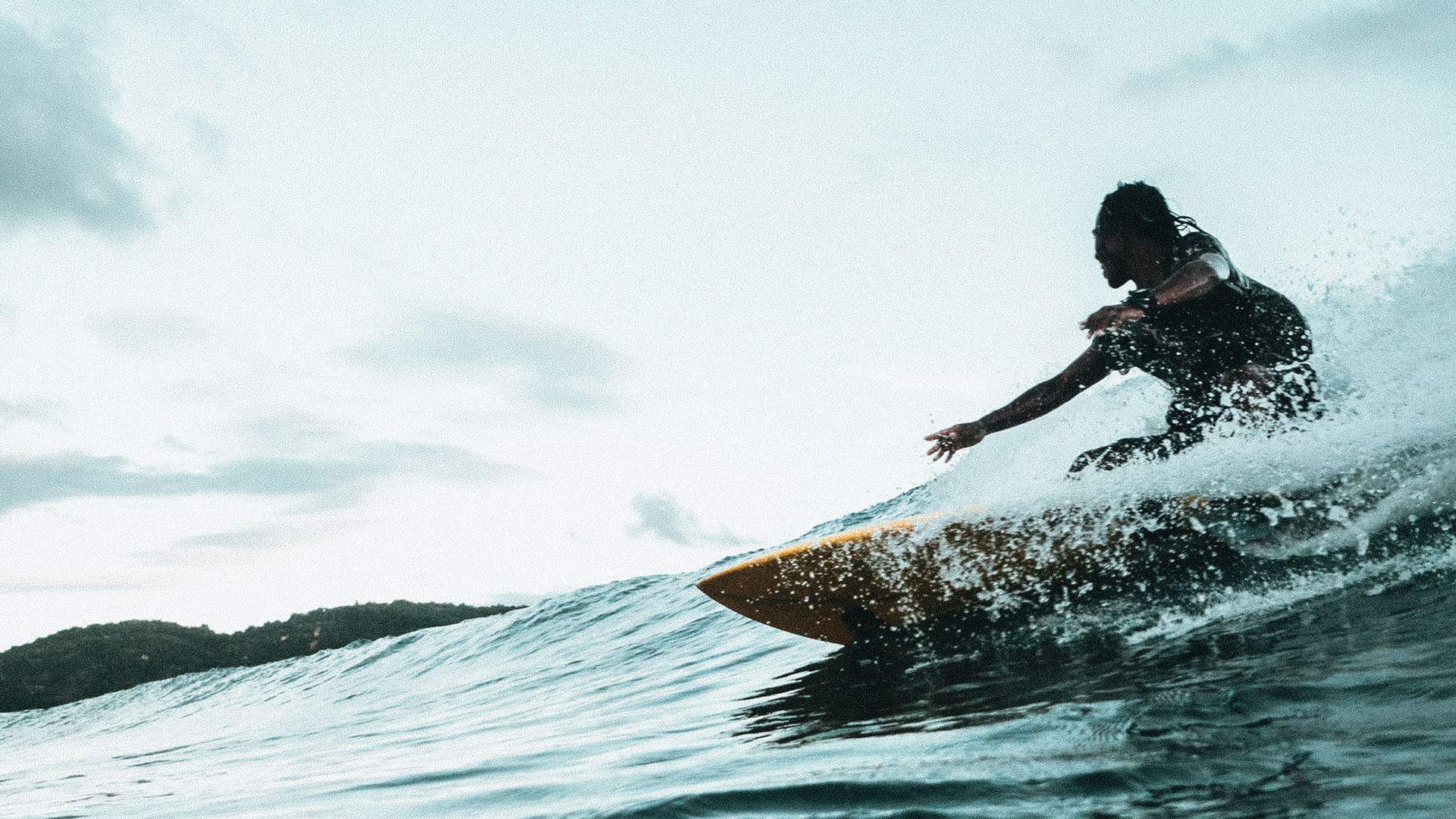 LEARN HOW TO HANG TEN
What better time to learn to surf than when the sun hits the city and it's gorgeous surrounding beaches? While the West Coast is known for being wild it's also undoubtedly wonderful, and only a short drive from the central city you'll find many surf school options with great teachers who have seen it all.
There are classes for a range of levels, whether you want to brush up on your skills or you're starting from scratch. Some spots to try for beginners include the classic Piha Surf School or Muriwai Surf School. Saltwater Eco is a little further out but also offers surf lessons as well as snorkel lessons and marine education. For the pros, you'd could try your hand at a heli-surfing adventure to reach out-of-the-way spots and some of the best surfing spots New Zealand has to offer.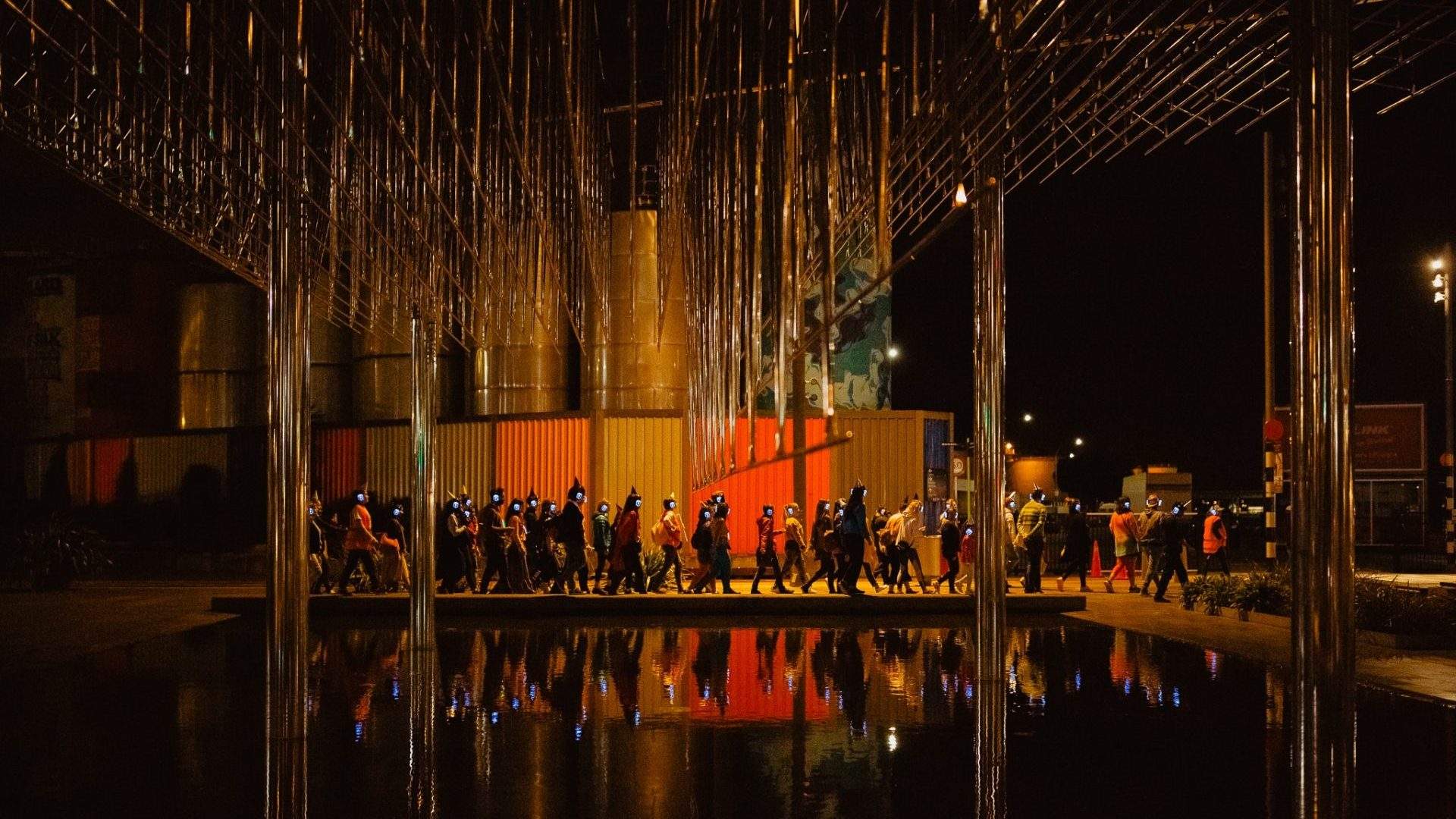 FEEL THE RHYTHM AT AN EARLY MORNING SILENT DISCO
Combine fun with working out, throw a bit of healthy discomfort into the mix and you've got yourself signing up for dance lessons this summer season.
Another one on the Summer on Queens Wharf calendar, Morning People arrives from the creators of Auckland's famed subterranean rave. The free sunrise dance party returns to the waterfront this summer with two silent headphone events. Each participant is armed with headphones as some of Aotearoa's top DJs provide the soundtrack. The raves are designed to get your heart rate pumping and leave you feeling refreshed for the day ahead. Papaya Stories also offers a roaming disco city walk where participants take part in an interactive 60-minute dance session.
If the Auckland weather doesn't play ball there are bountiful indoor options available, such as The Kingslander's casual Latin night on Wednesdays, or drop-in Polynesian Hot Hula dance classes. For more structured weekly lessons, there's Swing Out Central partner dancing lessons or dance studios such as Viva Dance.
EXPLORE AUCKLAND'S COASTLINE AND HARBOUR BY KAYAK
Being surrounded by the sea makes Auckland a great place for water activities, including kayaking.
Want to stay close to the coastline or paddle further afield to the city's youngest volcano? Ready to head off all day or only have the morning to play with? There are choices galore. For something more formal there are guided kayak tours available, but there are also many places you can simply hire a kayak for a couple of hours or a day.
Top spots in and around Auckland to jump in the deep end include Auckland Sea Kayaks, Mission Bay Water Sports, Hibiscus Kayak Hire on the Hauraki Gulf and Fergs Kayaks.
TAG ALONG WITH A LOCAL RUNNING CLUB
Getting involved in community or group exercise is a surefire way to amp up the motivation and get you reaching new personal bests. It's also a way to see more of the city and make some mates to share a well-deserved beer or smoothie with after your laps are complete.
You'll find community options on Meetups as well as much-loved running institutions like the Auckland Joggers Club and MetroRun NZ. Nike+ Run Club and Park Run also often hold events weekly and monthly for free. Take your pick from five or ten kilometres and join the pack — it offers the experience to bond with new people and get involved in a team atmosphere while strengthening an individual ability.
BUILD YOUR STRENGTH AT AN OUTDOOR GYM
If you're someone who loves a gym workout, a great way to capitalise on the warmer weather is to take your reps outside to one of the outdoor gyms around the city.
Rocket Park Mt Albert, War Memorial Park Mt Roskill, Rosedale Park Albany, Warren Freer Park St Lukes, Walter and Massey Park, and Grey Lynn Park are just some of the parks around Auckland that offer adult workout equipment on or beside the playgrounds. Each location is different, with some made up of a few simple pieces of equipment and others that are designed for a full circuit workout. Either way, it's a simple way to mix up your routine, catch some rays and meet fellow exercise lovers.
Check your nearest parks for what equipment is on offer and research correct techniques and routines for each. Free Outdoor Fitness can also help you find what you're looking for.
Introducing Concrete Playground Trips
Book unique getaways and adventures dreamed up by our editors