Seven Travel Live-Streams from Around the World That'll Make You Feel Like You're on Holidays
Virtually escape your lounge room to visit the northern lights, hang out at Tokyo's eerily quiet Shibuya Crossing or try and spot the Loch Ness Monster.
Whether you're in full lockdown mode, are only leaving the house to buy groceries or still have to venture out regularly because you can't work from home, no one is moseying far in these COVID-19 times. Everyone wants to, though. That's just human nature. Even if you're a homebody whose idea of a perfect vacation is getting cosy on the couch with your partner and your streaming queue, we're betting you're currently craving something — anything — to look at beyond your own four walls.
Being cooped up in the house and experiencing a hefty dose of wanderlust go hand-in-hand, unsurprisingly — and you can cope in two ways. If you're itching to travel the globe the second you're able to, you can spend all your new spare time planning the trips you'll take when you can finally leave isolation behind. Or, if you're happy to simply pretend that you're somewhere far, far away, you can enter the world of travel live streams.
You've virtually toured museums, galleries and landmarks already. Now it's time to while away as many minutes, hours or days as you like staring at a live webcam feed that's capturing life in another country right at this moment. Maybe you want to see what's going on in some of the places you've already been to. Perhaps you're keen to view stunning sights that you've always wanted to visit. Either way, here are seven travel live streams that you can watch from your couch at this very instant. A hint: pop one on in the background while you're working from home, and your day will instantly seem brighter. Also, a word of warning: they're rather addictive.

THE NORTHERN LIGHTS, CHURCHILL, CANADA
The northern lights, aka aurora borealis, are one of the world's great natural wonders — the type of phenomenon that you need to see with your own eyes to truly appreciate. Caused by solar winds, the lights beam an array of colours across the evening sky, emitting a show that luminous events like Vivid only wish they could emulate. And, for everyone who needs that kind of magic in their lives at the moment, they're being live-streamed via Explore.org's dedicated webcam. You'll obviously need to tune in at the right time; however the middle of the night in Churchill, Canada (where the camera is stationed) coincides with late afternoon Down Under. And, even when you can't glimpse the main attraction, you can still peer at a scenic sky above an expanse of snow, all on the other side of the world.

CANAL OF CANNAREGIO AND PONTE DELLE GUGLIE, VENICE, ITALY
Perhaps it's the centuries-old architecture. Maybe it's the glistening water. Or, it could be the entire idea of a city built on a group of 118 small islands, all separated by canals and linked by bridges. Whichever one fits, Venice boasts a particular kind of magic — and, in good news, that remains the case if you're watching on via live stream. Peering at the Ponte delle Guglie over the Canal of Cannaregio, the webcam setup at Hotel Filù is one of the best. Also, while you're viewing, you'll be doing so from a camera inside a building that dates back to the 800s. Those interested in more of Venice's distinctive sights can choose from a range of other cams, too, including a rolling live feed that switches between various scenic vantages.


SHIBUYA SCRAMBLE CROSSING, TOKYO, JAPAN
It has been featured in everything from Lost in Translation to Fast and Furious: Tokyo Drift — and, during normal circumstances, it's one of the busiest places in one of the busiest cities in the world. That'd be Shibuya's famous scramble crossing, where hordes of people usually cross the intersection all day, everyday. Whether you've been to Tokyo plenty of times or you've always wanted to take a trip, this bustling site is on everyone's must-visit list. For now, though, you can simply watch. Shibuya Community News' web cam peers down at the four-way crossing non-stop, as the few folks who are still out and about in Tokyo go about their business. If you've ever walked across the road yourself, the sparse sight is quite surreal. If you haven't yet had the chance, get ready to start people-watching.

WAIMEA BAY, HAWAII, USA
Who doesn't wish that, right about now, they were sunbathing on a beach with nothing but sunscreen, sand and the crash of the waves to worry about? We all know the feeling — and while Australia's beaches have been closing over the past few weeks, all in an effort to enforce the country's current social-distancing requirements, you can check out Hawaii's Waimea Bay instead. If you find looking at the surf and listening to the roar of the ocean soothing at the best of times, you'll undoubtedly feel the same in today's far-from-usual predicament. This is a live stream you'll want to turn the volume up for, too, so you can make the very most of every sound from the scenic O'ahu spot.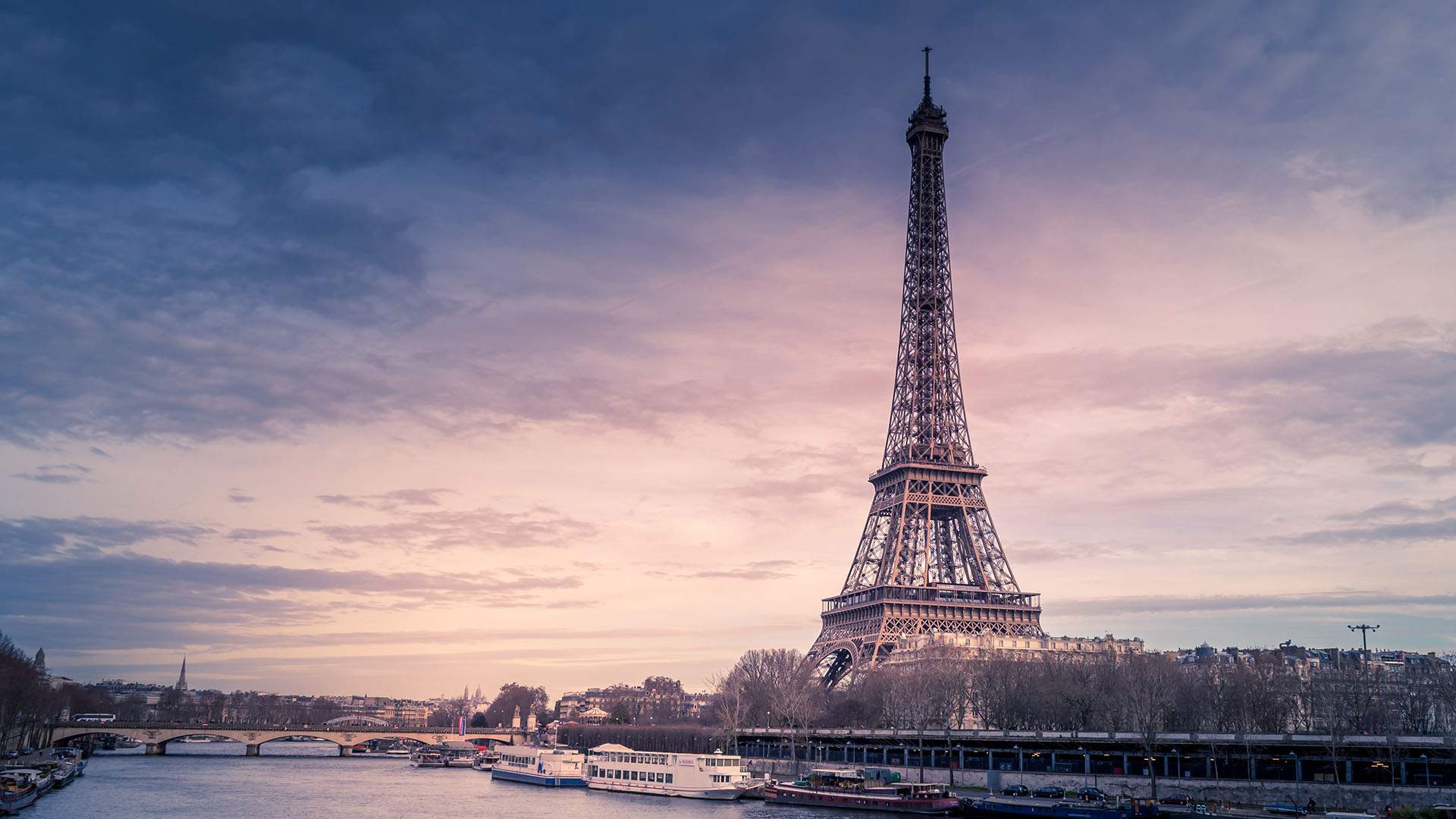 THE EIFFEL TOWER, PARIS, FRANCE
Live stream network Earthcam.com has access to cameras in a huge number of places; however there's nothing quite like staring at one of the world's most famous tourist attractions while you're sat on your couch. If you time your peek just right — aka, you have a look when it's evening in Paris but daytime Down Under — you'll see the Eiffel Tower lit up against the night sky, perhaps even with the moon in the background, too. And, if you'd like to see how the iconic structure looks at various times of the day and under different conditions, you can scroll through the site's extensive image gallery, checking out how the tower appeared over the past hours, days, weeks and months.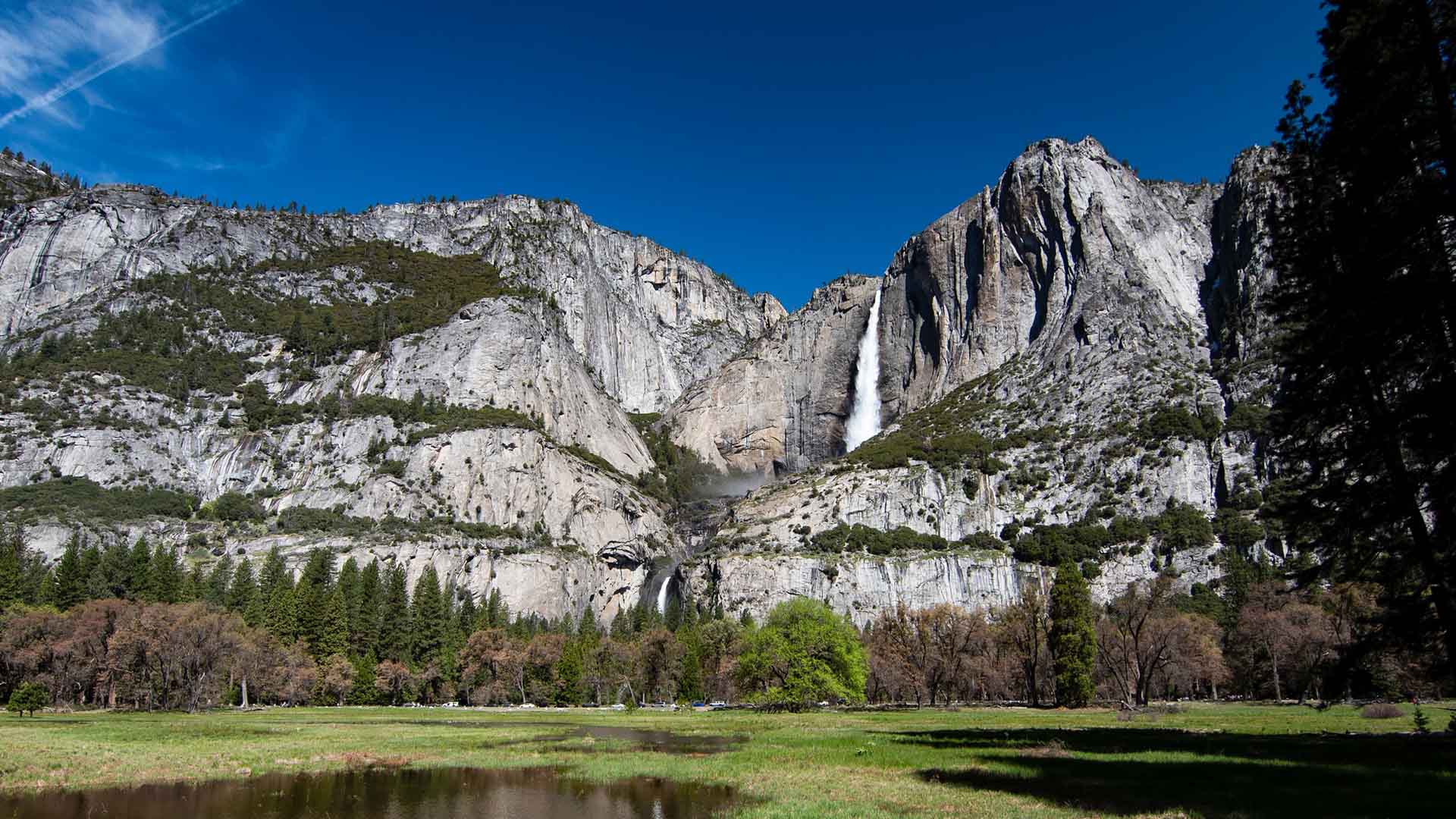 YOSEMITE NATIONAL PARK, CALIFORNIA, USA
There's no shortage of magnificent natural land formations to see in California's Yosemite National Park. While no one can lock their peepers on them in person at present, anyone eager to get a glimpse can still do so online. And, thanks to Yosemite Conservancy and the US National Park Service, there are multiple options — peering at multiple sights, too. If it's a live webcam feed you're after, then take a gander at Yosemite Falls, one of the world's tallest waterfalls. Watching water stream down from almost 740 metres up is quite the vision to behold. For those who'd rather peer at the Yosemite High Sierra, the Badger Ski Pass Area or Half Dome, or vicariously live out their Free Solo dreams at El Capitan, you can do so via static live images that refresh every 60 seconds.

LOCH NESS, SCOTTISH HIGHLANDS, SCOTLAND
You could spend your days in isolation learning a few new skills, catching up on a heap of movies, watching everything from theatre to opera, getting your sweat on and cooking up a storm. Or, you could keep your eyes peeled for a famous critter: the Loch Ness Monster. Thanks to the Nessie on the Net live stream, a webcam is trained at the body of water in the Scottish Highlands all day and night. If anyone is ever going to spot the creature — if it does even exist — now seems like the perfect time for it. You'll want to check out the stream when it's daytime in Scotland, otherwise you'll just see darkness. And, monster or no monster, the lake and the surrounding countryside still looks idyllic either way.

Top image: Shibuya scramble crossing, Benh Lieu Song via Wikimedia Commons.