Skinography Day Spa Has Dropped to Pre-Pandemic Prices To Celebrate Its Fourth Birthday
The studio's famous intuitive massage? It's now only $99.
In desperate need of a little mid-winter R&R? You've got a better reason than ever now that one of the city's premiere facialists is celebrating her studio's fourth birthday by dropping prices back to its opening rates.
Holistic facialist Kate Michelmore's clinic Skinography opened four years ago and since then has repeatedly been crowned one of the best in the country. That's thanks, in part, to her signature Buccal massage, which shot prominence a few years ago as the facial used by Meghan Markle — a deep, sometimes quite intense massage of all your facial muscles from both the outside and inside (fingers go inside your mouth, yes).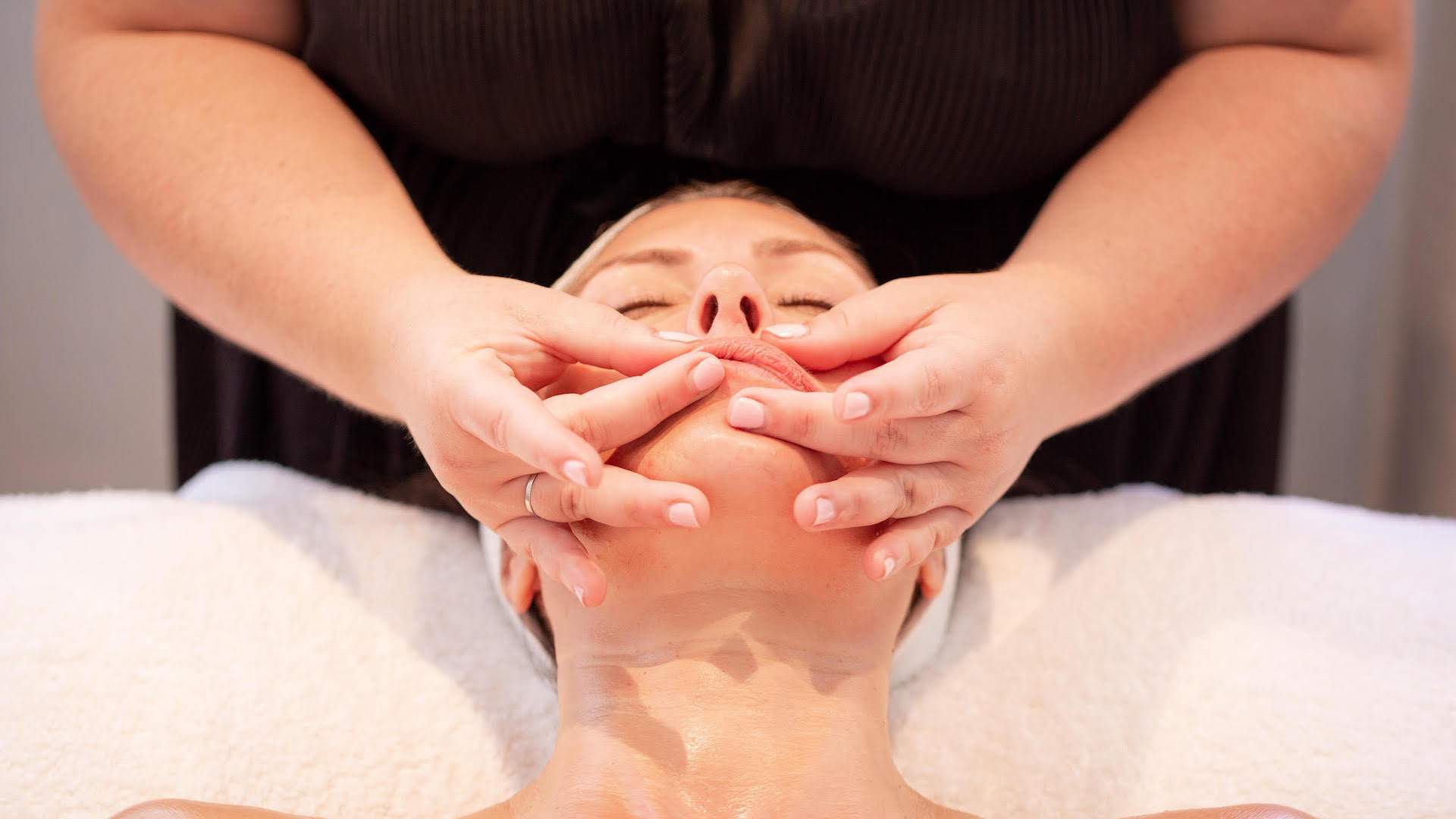 For the last four years, Skinography has been booked out by those in the know about this outwardly unassuming spot found amongst hustle and bustle of Jervois Road, with its peach interior, lush waiting area and permanently calm atmosphere.
For a while, Michelmore was one the only practitioners of Buccal massage in the country — although since then, many other spots have followed suit. But in her typical fashion, Michelmore is leading the way again: this time dropping her prices back to their initial opening costs as a way of saying 'thanks' to those that have supported the studio throughout the pandemic.
Michelmore told Concrete Playground the decision came from her own hospitalisation due to chronic stress and burnout a few months ago. It was then she realised humans have a "deep need for human connection and the therapeutic benefits of sensory, high-touch services like massage and facials".
She wants to now give that opportunity to others who might previously have thought it was out of reach, after two years of isolation and the consequential financial hardship, relationship strain or numerous other factors.
"Now more than ever, we're all desperate for restoration and nurturing," says Michelmore.
Enter 'Gratitude pricing' — especially noticeable in the pricing of her famous Buccal assage, which now also has a 30-minute option for those short on time. And for those just in need of letting all their body's tension melt away, the hour-long intuitive massage now comes in under $100.
Treat yourself by booking in for a treatment soon — you've earned it.
Skinography's new treatment pricing:
60min Intuitive Facial was $185, now $175
90min Intuitive Facial was $285, now $235
60 Intuitive Facial with Kate was $265 now $200
90min Intuitive Facial with Kate was $325 now $275
30min Buccal Massage now $135
30min Buccal Massage with Kate, now $179
Buccal Massage was $250, now $199
Anti Gravity Facial was $290 now $280
Buccal Massage with Kate was $315 now $259
Anti Gravity Facial with Kate was $415 now $329
60min Intuitive Massage was $130 now $99
Skinography can be found at 23 Jervois Road, Ponsonby, and is open Tuesday - Saturday. For more info or to book in for a treatment, head to their website or email [email protected]
Introducing Concrete Playground Trips
Book unique getaways and adventures dreamed up by our editors