TRAVEL & LEISURE
This Adults-Only River Cruise Is Taking Over Europe's Historic Waterways
The modern cruising experience combines silent discos with classical concert experiences and cocktail making lessons with open-air cinema.
If the idea of river cruising generates visions of baby boomers and geriatrics commingling aboard silver service liners — think again.
Combining silent discos with classical concert experiences and cocktail making lessons with open-air cinema, U River Cruises is the first cruising experience dedicated to a new generation of adult travellers. Since first setting sail in 2017, the company has abandoned its 21 to 45 age restriction, and now caters to active travellers aged 18 and above.
The brand's 120-passenger, all-black ships are hard to miss along Europe's Rhine and Danube waterways. The twin ships, named The A and The B, stand out from their crisp-white counterparts with a healthy wash of neon lighting and an eclectic range of onboard activities stuffed into one action-packed week of adventure. The best part here is that you only need to unpack once on what is effectively a floating boutique hotel — that parks in some of Europe's most exciting cities.
Leave your white tie ensemble and cocktail dress at home; the ship doesn't restrict passengers to dress codes. U also taps into the eco-conscious market by adhering to a paperless system, meaning that WhatsApp is the main form of communication onboard where guests can share photos of their journey, ask questions about daily itineraries and drop hashtags aplenty.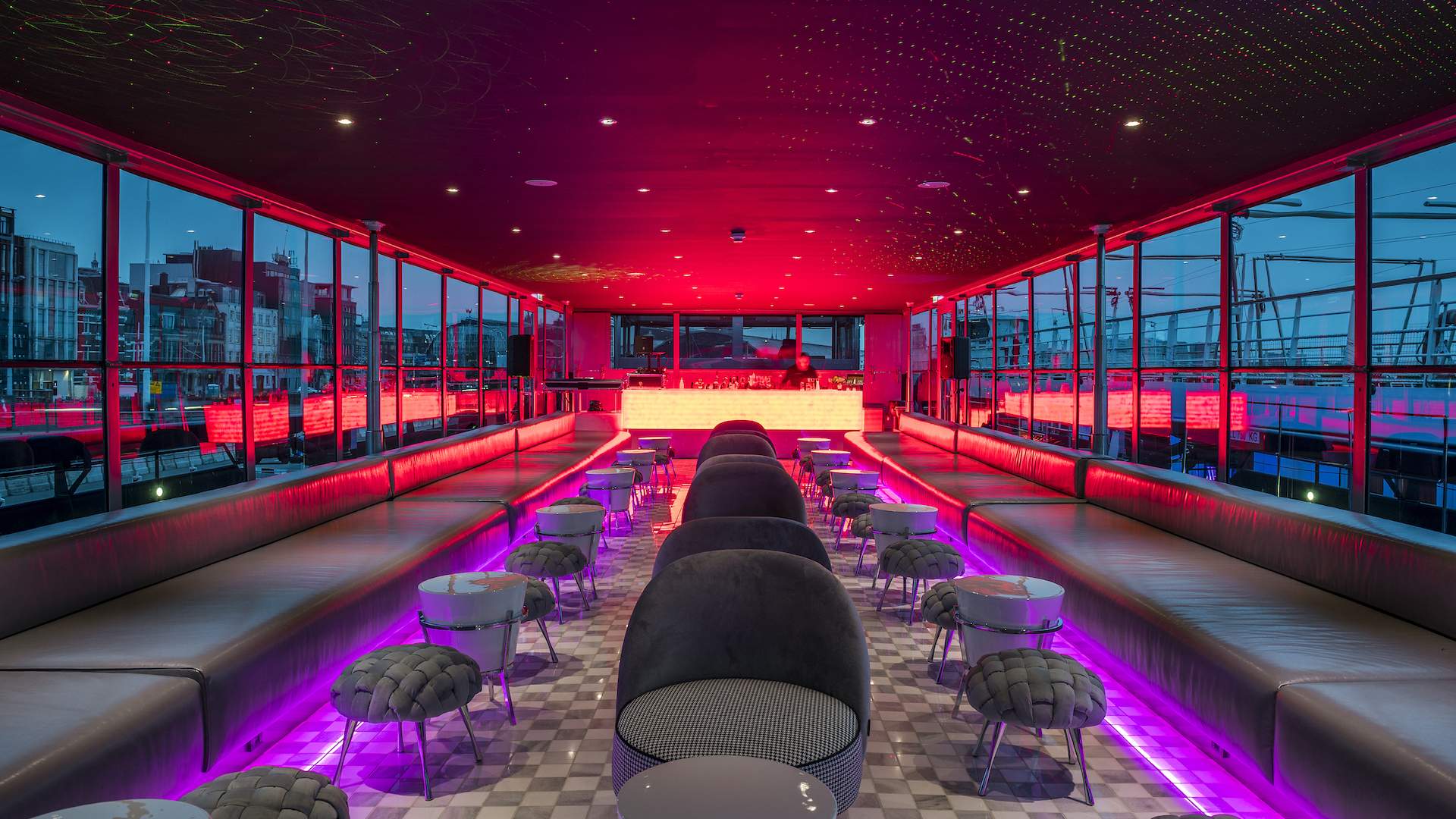 U River Cruises has announced three new itineraries and the relaunch of The B ship for 2020. From April, U's seven-night itineraries will tour destinations such as Vienna, Brussels, Dusseldorf, Salzburg, Bratislava, Cologne and more.
Between stops, passengers can learn to salsa while floating past ancient castles perched precariously on clifftops, enjoy painting classes with professional artists while staying hydrated with vino, get involved in raucous tequila karaoke or practise early morning yoga on the top deck as the sun peeps over the horizon. And that's only what happens on the ship.
The land itineraries are open to all and created with active, social and culturally curious travellers in mind, meaning guests can either use the pitstops as free time to map out their own adventure, sign up for excursions with local hosts, or simply stay aboard and bake themselves in the European sun. On U's Danube Flow route — from medieval Regensberg to Budapest — those excursions include an after-hours tour of an imperial 1400-room palace, wine tasting at a UNESCO World Heritage site, a steep hike to castle ruins, a dip in centuries-old thermal baths, and a 30-kilometre river bike ride that concludes with beer made by Trappist monks.
As well as leading everything from German lessons to Tibetan healing yoga, the dedicated U-Hosts are on call to offer recommendations for local restaurants, bars and attractions, and may even tag along on trips to ruin pubs, biergartens or the resident wiener dog museum.
For further sustenance, U's itineraries include three daily meals — served as sit-down buffet and multi-course set menus to enjoy with your new ship family or as a pop-up kitchen on the top deck. The chefs plate up local delicacies to match the destination or next port of call — think Hungarian goulash, cheese-filled pierogi dumplings and locally caught fish. To wash it all down, there is a rotating list of cocktails in the lounge bar. The all-inclusive drinks package is your best bet here.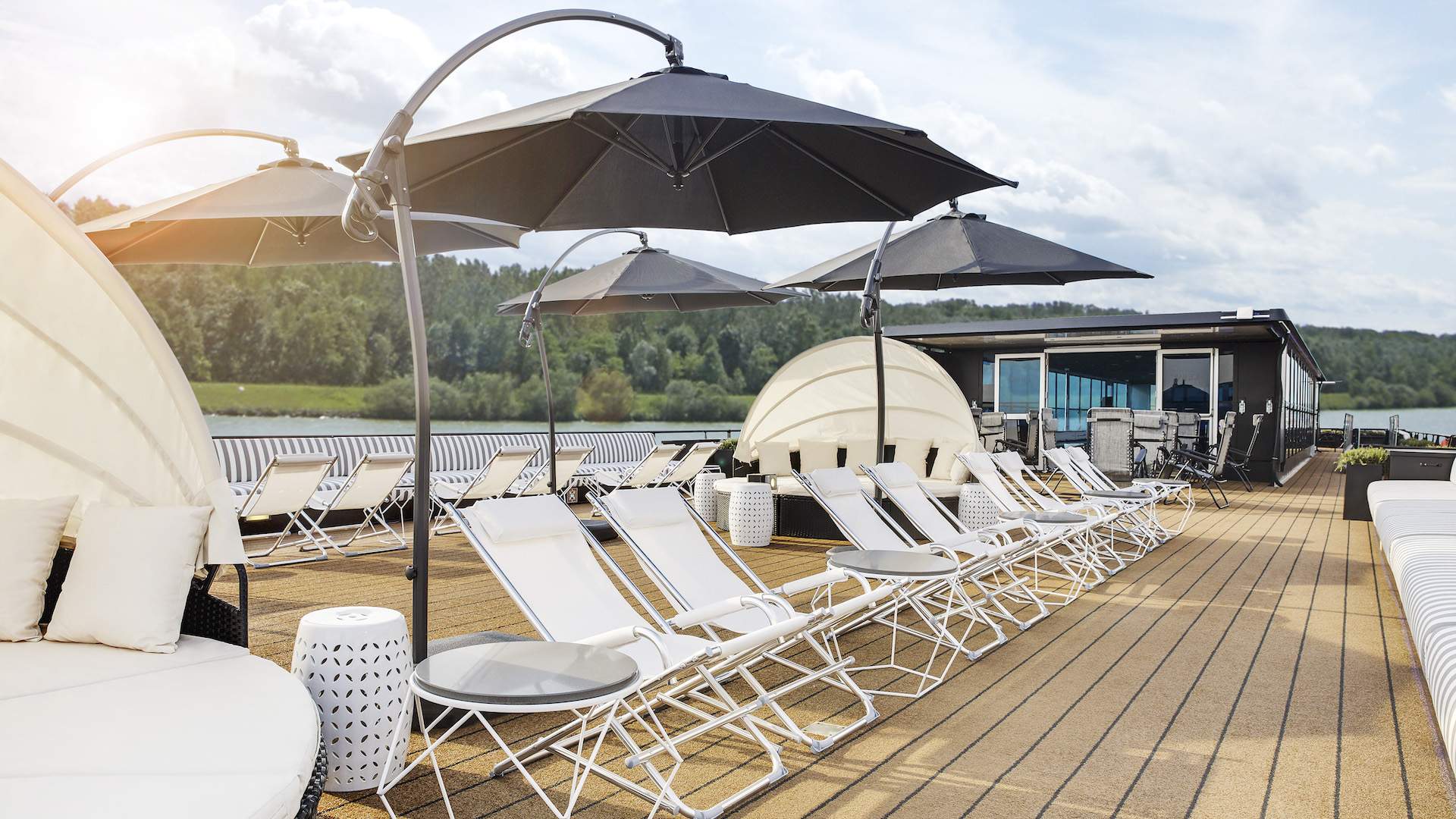 New offerings on U River Cruise's 2020 sailings include added overnight stays and complimentary happy hour every night for guests to socialise. Experience the best of The Netherlands and Belgium, become fully immersed in Eastern Europe, or take the culturally enriching trip from Vienna to Nuremberg. In addition to U's seven-night itineraries, cruises can be combined to create the ultimate 14-night super cruise without repeating ports. And travellers who book their 2020 river cruise before 30 September, 2020 will receive either 10 percent off the fare or an all-inclusive drinks package.
Visit ubyuniworld.com for more information.
Published on September 05, 2019 by Stephen Heard