TRAVEL & LEISURE
This Mangatarata Countryside Retreat Is Your New Reason to Get Out of the City
It's located on a 200-acre organic estate an hour south of Auckland.
Auckland's busy city dwellers now have a new way to relax, detoxify and get back to nature, with the opening of a new countryside retreat — Earth Energies Sanctuary.
Nestled amongst rolling green hills in Mangatarata, an hour south of Auckland, the 200-acre organic estate hosts purpose-built therapy rooms and a private cabin for two to four people. Half-day and full-day customised therapy packages offer a range of deep relaxation therapies to help with stress release, anxiety, emotional stress, wellness and better sleep.
"Coming from a corporate background myself, I know all too well the impact of stress and anxiety on the body and mind," says natural therapist and sanctuary co-founder Marie Latus. "Over the last ten years I have retrained in mind and physical therapies so that I can help others restore their balance for optimum health."
Latus and partner Duncan McKenzie have also spent a decade creating the organic and sustainable farm on which the sanctuary facilities sit. "It was incredibly important to us that the environment was harmonious and balanced, enhancing the natural ecosystem, working on soil biology, natural fertilisers and introducing bee hives — due to this we've seen the return of native birds, frogs and wildlife," says Latus.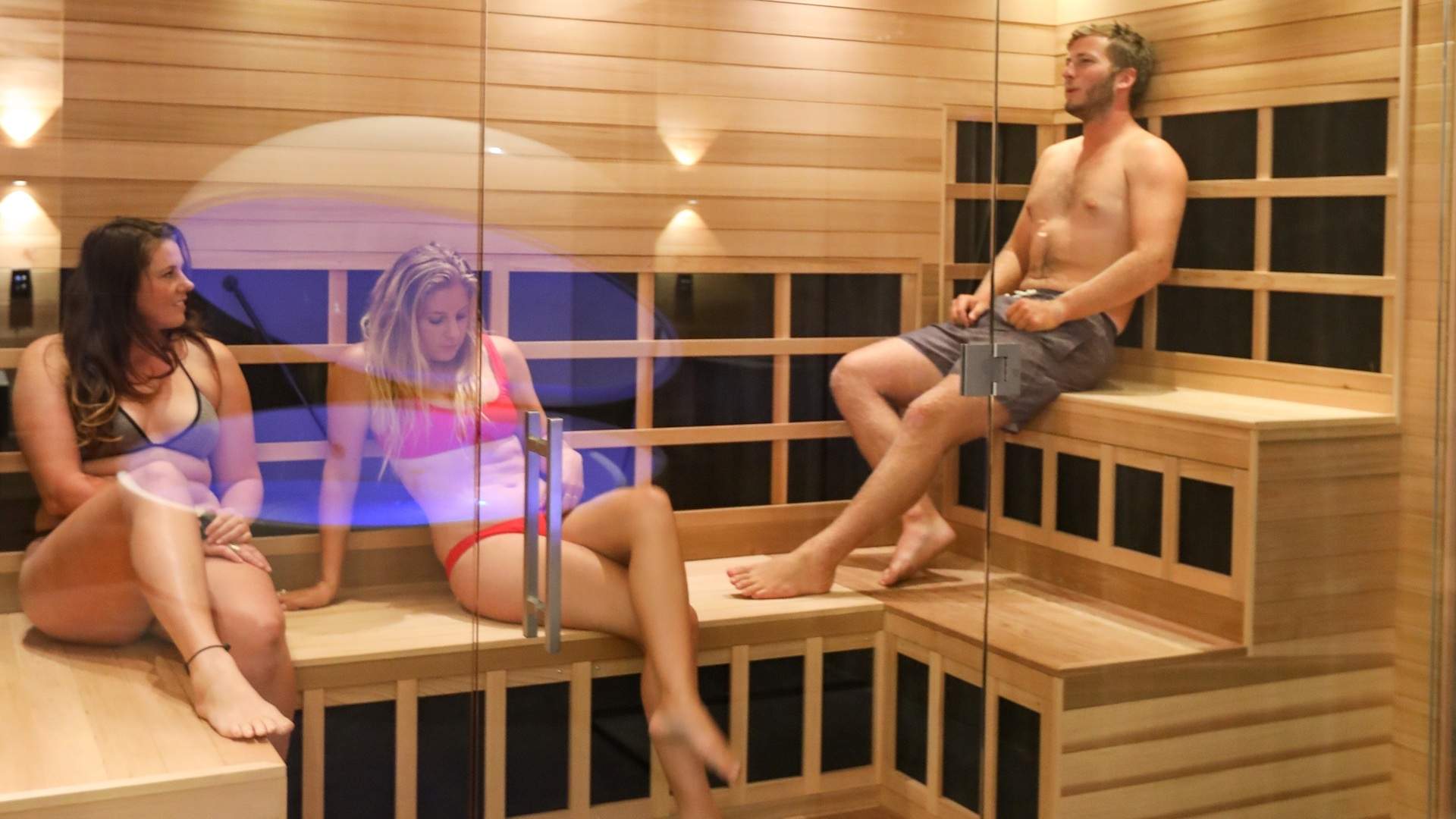 Perfect for individuals, couples or small friend groups wanting to retreat, rest and rebalance, a half- or full-day treatment plan is created after consultation with Latus, which could include therapies such as bone-deep touch therapy for relaxation and tension release, clinical hypnotherapy, float therapy or time spent in the full-spectrum infrared sauna.
With just one set of clients welcomed at a time, guests have exclusive use of this tranquil healing space during their appointment. Overnight guests enjoy a welcome hamper filled with local produce and wake up to farm-fresh breakfast basket to enjoy in the comfort of their modern two-bedroom cabin. Dinner can be self-catered or guests choose from a three-course 'we create, you cook menu,' designed by a local chef. On departure, sanctuary guests are treated to a native kawakawa ointment or essence, hand-crafted using ingredients grown and harvested on the property.
For bookings and more information about Earth Energies Sanctuary, visit earthenergiessanctuary.com.
Published on May 14, 2019 by Josie Steenhart