The Ten Best Drives in the Auckland Region
Sunvisors, cityscapes and seaside adventures - buckle up, we've got the best drives in town.
Cheap petrol is a thing now, have you heard?  This fact, combined with our summer season and the chance you're probably not on an overseas adventure while reading this, means a stress-relieving mini-break could be right up your alley. And sure, while we'd all love to be escaping to Queenstown or Coromandel, for many of the villains of time and finance conspire against us - but Aucklanders, don't fret, because within our fine super-city region are more beautiful, scenic and in some cases, convenient drives than you could shake a gear stick at.
To mark this fact, and waste plenty of hours of work time, we took to the streets, roads and highways in a brand spanking new Peugeot 308 (the European Car of the Year) to help consider the stance of best drives in the Auckland region.  We were highly impressed by each, with both drives and vehicle facilitating convenience (so much storage/easy drives nearby) and beauty (award winning interior/amazing natural scenic vistas), plus reinforcing our hypothesis that it's about both the destination and the journey - particularly when it comes to a smooth driving European automobile.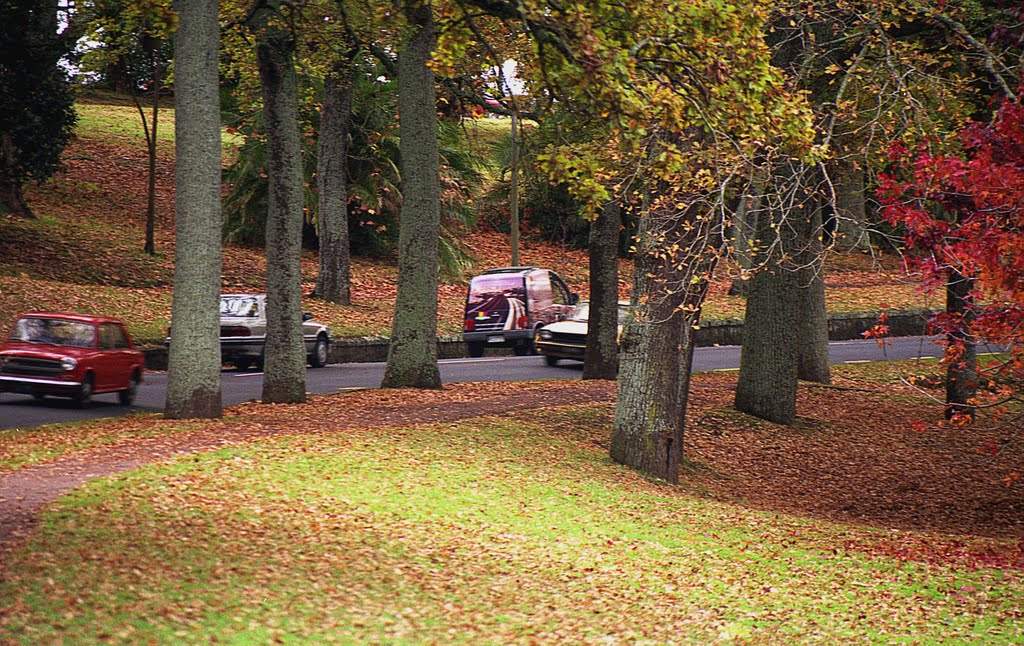 1. The Auckland Domain
The perfect option for the Central Auckland bound inhabitant, the Auckland Domain is a scenic oasis in a bustling area of business, shopping and traffic-prone neighboring areas.  While some may cry 'it's only a short drive', we would argue it's just long enough (and circular, allowing for technically infinite driving) to appreciate the tree-lined glades, water features, rogue packs of geese, tranquil flower beds and other such features.  The slalom style downhill drive to the tennis stadium is another bonus feature for those with ABS (which the Peugeot has, along with a 5 Star Euro NCAP safety rating), and the Museum Hill, Winter Gardens and ice-cream outlets ensure plenty of mini-activities to stop.  For those needing a sanity escape without pressuring the clock, the Domain can't be missed.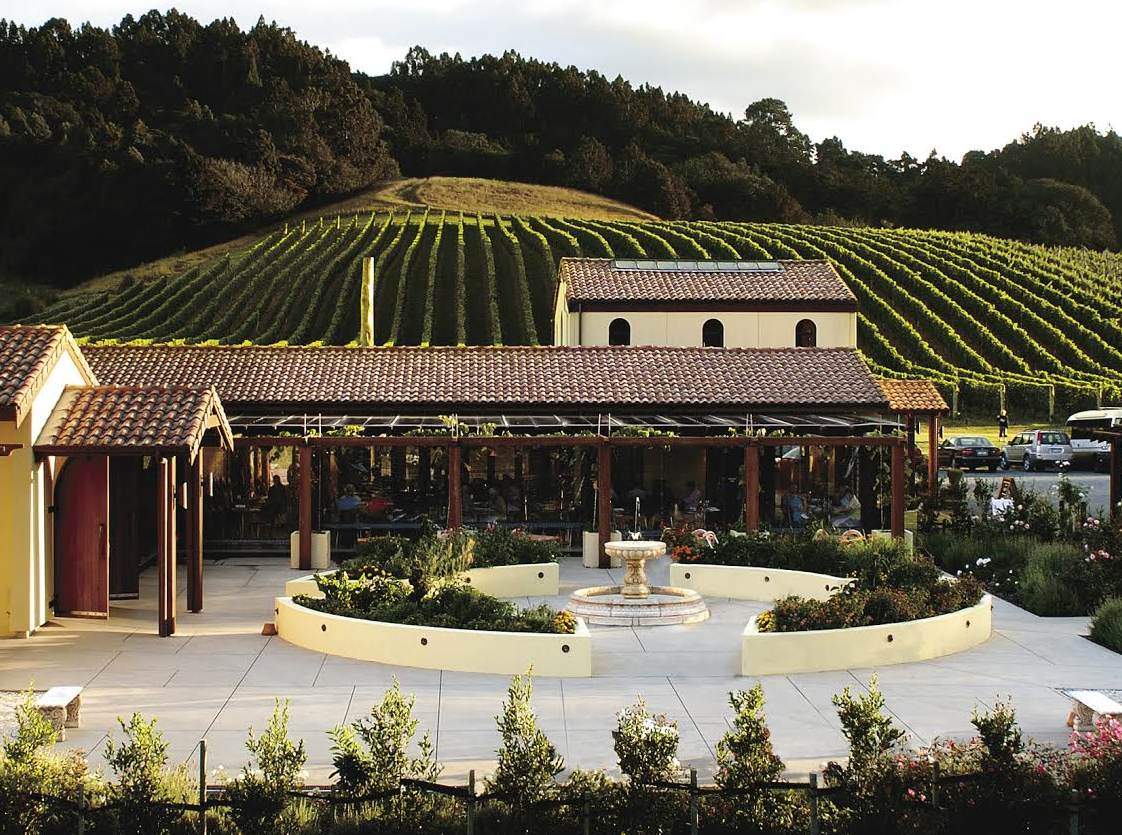 2. The drive to Matakana/Omaha and the surrounding areas
Past Albany, beyond Massey University and over the hills of Silverdale lies a magical place - a series of beaches, towns and micro-climates that screams DEVELOP ME. Luckily for us, suburbia has still not encroached heavily (although Omaha seems to be growing at pace) and there are a great many superb areas to visit, roads to enjoy and vistas to soak up - from Goat Island, to the Matakana Markets, Waimana Point (pictured above), Ascension and Brick Bay vineyards and a great deal more besides, there's something to be said for driving along rows of vines one minute, and pristine beaches the next - ah Auckland, you've got it all.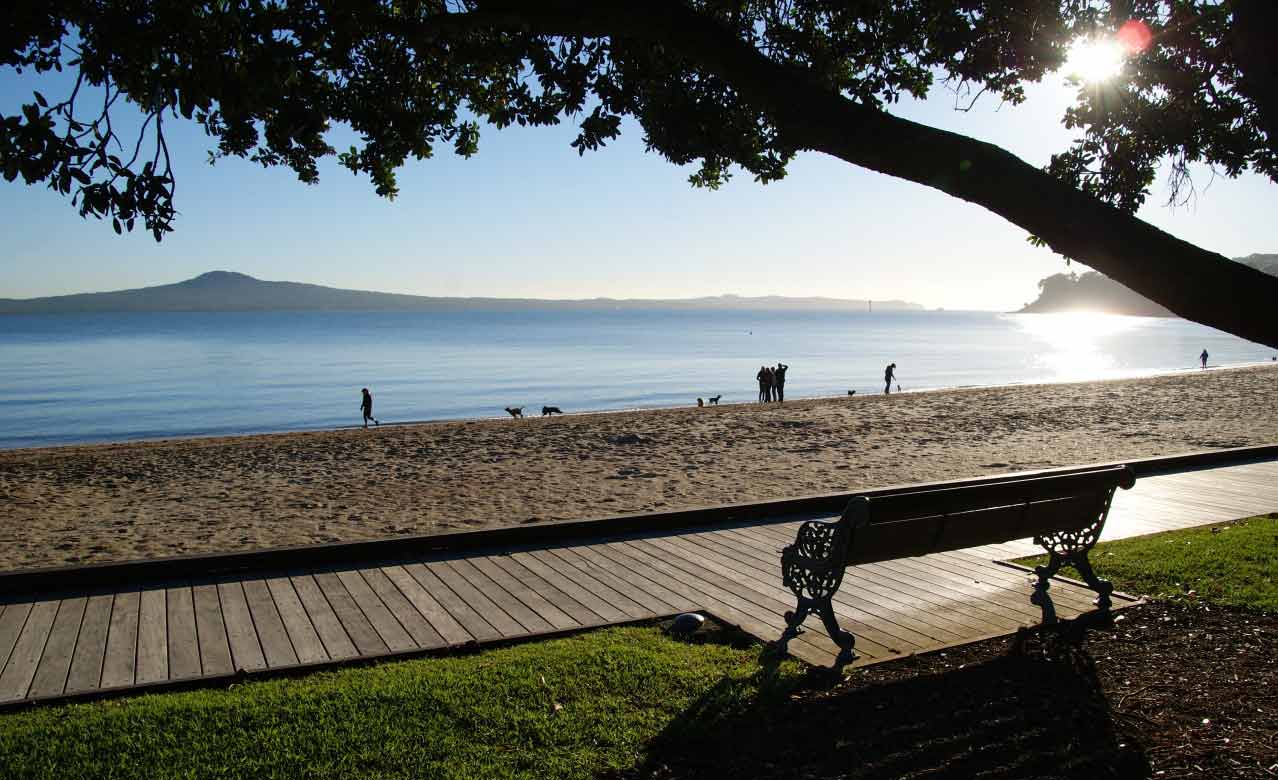 3. Tamaki Drive to Achilles Point
Stretching the length of the Central Auckland easterly waterfront, the Tamaki Drive cruise to Achilles Point is a hallmark of the 09 region.  Numerous beaches, sweeping views of Devonport, Rangitoto and other Gulf islands, flash houses to gawk at and plentiful options for a bite to eat (or lets be realistic, an ice cream stop off) dot its length - Mission Bay, Kohi, St Heliers and more.  So too, green space is abound with parks and reserves liberally spread along its length - Bastion Point and Achilles Point being the two standout options, providing many an Instagram or Facebook opportunity.  The perfect laid back cruise strip, it's an easy location to kick back, relax and reduce those stress levels (particularly when combined with a visit to Cafe on Kohi or a stroll along Mission Bay beach).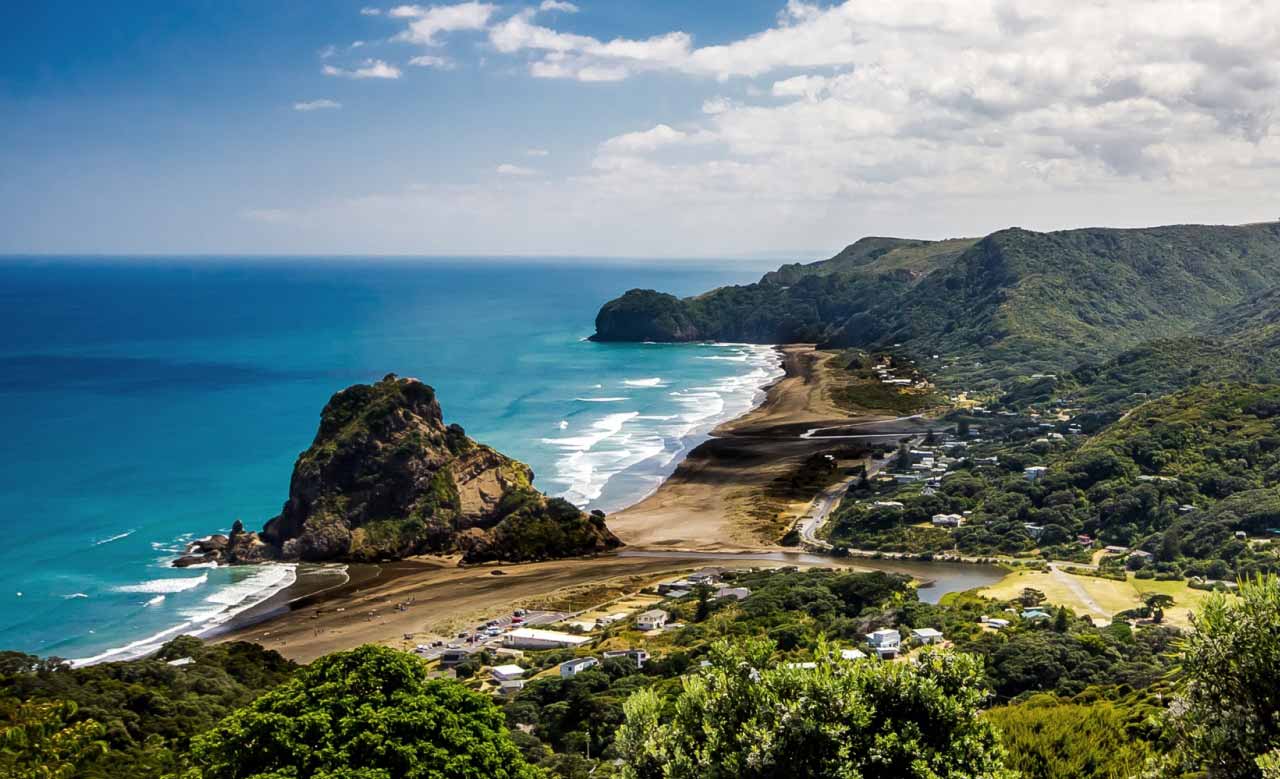 4. Drive to West Coast beaches
Whilst fairly all encompassing, we're including the West Coast drives to Piha, Bethells Beach and Karekare as one - given their connection by the aptly named 'Scenic Drive'.  With numerous beaches (including a few secluded ones), waterfalls, cafes, scenic stop-offs and more, this region is resplendent with things to see and do.  The windy roads up into the Waitakeres make for an engaging drive, while the vistas as you crown the peaks and begin your trip down are second to none.  The perfect spot for a day trip on a beautiful day.
.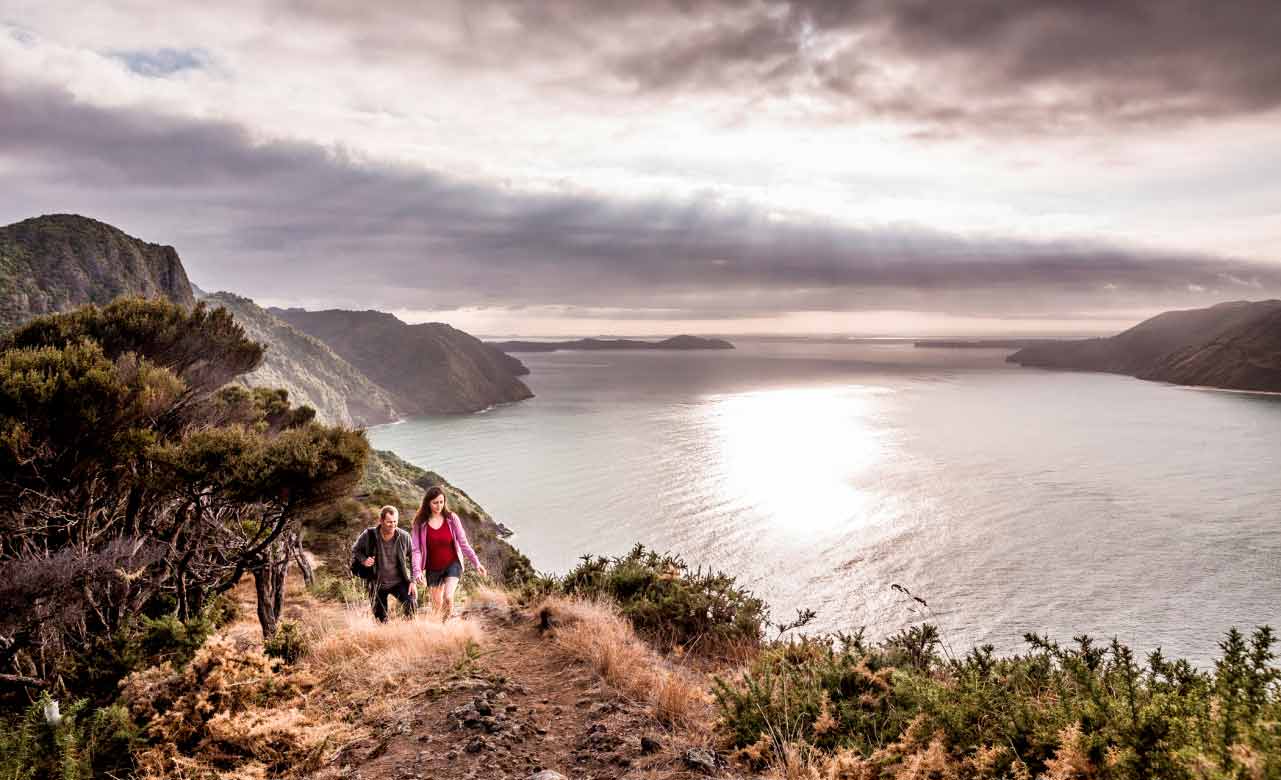 5. Huia, Cornwallis and Whatipu
A little less known, Whatipu lies at the very bottom of Burnett Head and as seen above, is home to some truly spectacular countrysides - in fact it's hard to believe it's real (yes, it is).  How good is it you might ask?  Well, so good, that JT took Jessica Biel there for a jaunt and bragged about it on Instagram - and you know he's someone to follow in the footsteps of.  And whilst Huia might not have a whole lot going on (with only one store), it's nonetheless home to some beautiful locales and lookouts.  Of all our suggestions, we consider this to be the most overlooked - so embrace it and discover this untouched piece of Auckland's countryside.


6. Drive to Kawakawa Bay (via Maraetai)
Home to Splore, the Polo and the Clevedon Markets, the Eastern spread of Auckland's ruralness is a veritable goldmine of spots to visit and both coastal and bush roads to journey along.  For the intrepid explorer, a jaunt along both the Maraetai Coast Road and Clevedon-Kawakawa Road offer a stunning stretch of highway with picturesque views to the Hauraki Gulf islands and more beaches than you can imagine (Maraetai's Magazine Bay, and those beyond Waiti Bay reachable only by foot are our favourites).  It's coastal relaxation at its finest, which can be supplemented with a different approach depending on what you fancy for the destination - the Clevedon Markets or Thorp Quarry waterfall both offer fantastic ways to spend a half day.  Regardless of your choice, the Peugeot's spacious boot will come in handy, be it polo gear or a well-balanced picnic.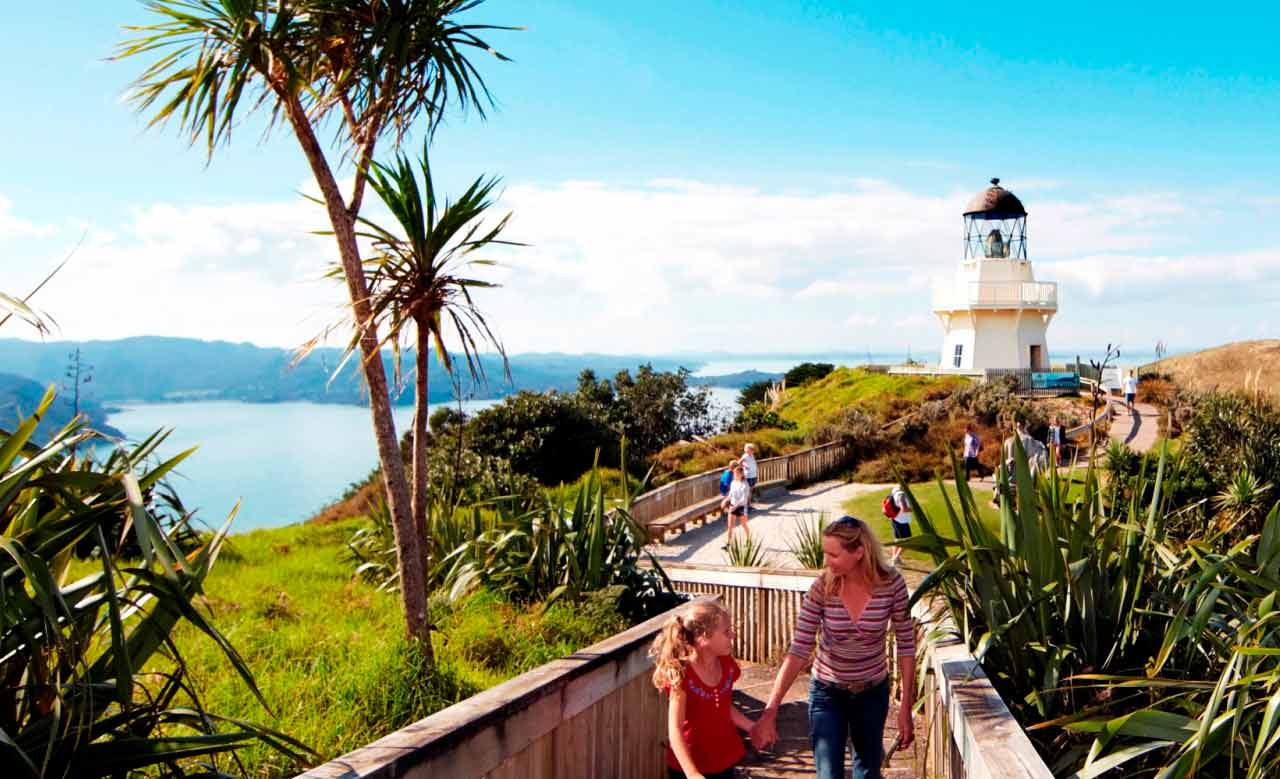 7. Manukau Heads Lighthouse
We couldn't forget the South when considering some of Auckland's best drives - particularly with a destination like the Manukau Heads Lighthouse on offer.  While the journey may be a little long, the rolling green fields make for an English countryside scenario, topped by your arrival at a rather mixed bag piece of coast - warm, inviting and picturesque one moment, but easily switchable to rugged power should a storm or bad weather roll in.  Waiuku makes a convenient stop-off for the required picnic, and the Peugeot's safety features come in to play as the roads become rather adventurous towards the end.  Either way, it's a spot worth seeing - and with Awhitu Park, then Big Bay or Orua Bay, you can easily make a day of it.


8. Drive out through Kumeu to Muriwai
Adjoining John Key's electorate of Helensville (not really a reason to visit), exploring more of the West Coast countryside will find you journeying to Muriwai.  A constant 'wow' trip for your overseas friends, the destination of Muriwai rewards all Sunday drivers with clifftop views of the gannet colony, stunning beaches and coastal views like none other from the hills of this seaside town.  With the additional stop-off of The Tasting Shed for a truly gourmet lunch or dinner, there's an easy excuse to be selfish when dragging your friends and family out for a 'lazy afternoon drive'.


9. Queen St Mile
The place to hit on a Saturday night. Sure, it's crass, tacky and a hub of boyracers and cereal box cars, but hot damn if it isn't still a bit of inane entertainment.  Drop it into low gear, bop-bop-bop along and enjoy the sights, lights and action of New Zealand's main city street.  Marvel at its splendor and glory, stop off at Wendy's or Subway, gawk at the Hare Krishna - Queen Street really does have it all, no matter if it's night or day.  Unfortunately due to the relative short length, you may find yourself having to do a couple of laps - no matter, you're in no rush - you're just crusin.


10. Drive through Cornwall Park
Like the domain only bigger and better , Cornwall Park offers slow meanders through the trees, green grass glades, roadside rows of daffodils and a volcanic cone to circle and explore.  Another Central Auckland escapism drive, the farm animals frolicking around and rather delightful kiosk stocked with ice-cream only adds to the fantasy you've escaped somewhere else.  While the route may be a bit circuitous, the ability to be there from the CBD in 10 minutes or less makes it a highly appealing way to feel the grass between your toes and smell fresh air from your car window, without having to venture beyond the inner suburbs to do it.