ARTS & ENTERTAINMENT
The Top Winter Essentials to Pack for a Snow Trip
From Cards Against Humanity to Dumb and Dumber, here's the ultimate list of what to pack when entering the realms of the White Walkers.
This article is sponsored by our partners, Rekorderlig.
Longtime snow bunnies and powder purveyors know exactly what to throw in their duffle bags for a weekend away. But perhaps you've never trekked to the pearly white mountains, endeavoured to carve up snowfields, dangled your skis precariously from a lift only to reach the mountaintop and realise you've picked up the wrong skis. Never done it? Maybe your experience with snow looks like this: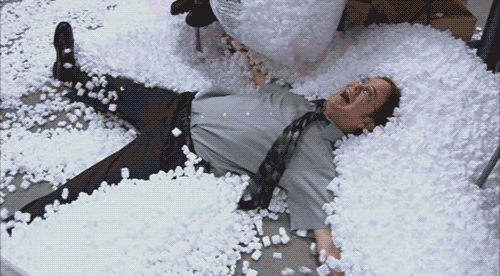 With the help of our seasoned snow enthusiasts Rekorderlig we're here to help the ski-pack go smoothly with our surefire list of winter essentials you'll be needing on your snow trip. If you're a seasoned snowgoer, perhaps we've nailed the missing element. From Cards Against Humanity to Out Cold on flickering VHS (all best fuelled with copious amounts of cinnamon-drenched hot cider), here's the ultimate list of what to pack when entering the realms of the White Walkers.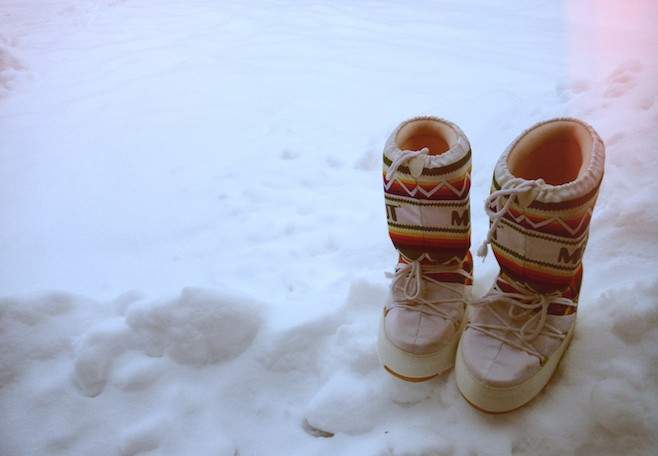 Moon Boots
Stomping and schlumping in novelty boots is half the fun of trekking to the snow. Bringing NASA to le neige, Moon Boots are just about the most fun you can have walking in a straight line. Tecnica created Moon Boots back in the early '70s, bringing technical finesse to snuggly footwear. They were coveted back then, they're still coveted now — with more ridiculous, customisable iridescent colours to choose from than ever. Even Dior makes Moon Boots. Rainbow Moon Boots are a favourite, also bright gold makes a Riff Raff out of any snowbound citizen.
For post-carve-up downtime, whack on a pair of ugg boots. Hot tip, don't wear your uggs around icy areas if you want to keep your beanie-clad skull intact. Another hot tip, don't wear uggs as regular shoes. You may just have to rethink your life.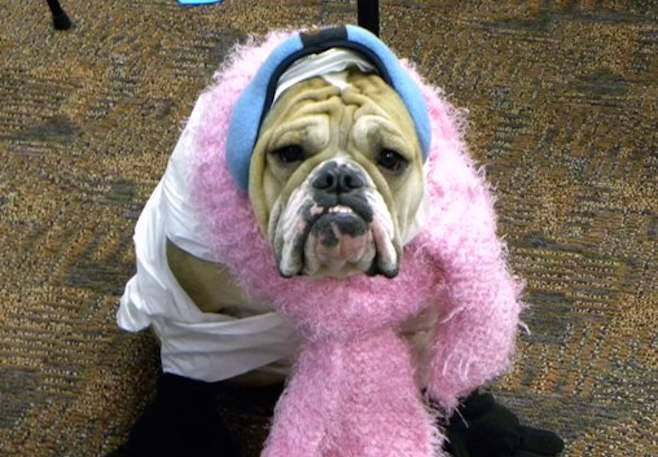 Snuggly Threads
Ah thermals, the unsexiest garment in anyone's wardrobe this side of Bridget Jones' nanna pants. But by the power of how unbelievably good a film Frozen is, they keep you mighty warm. Think '80s and look for either lycra or spandex thermals, they're the fabrics that keep the warmth in and let your sweaty ski body breathe.
Hit up Uniqlo for the most acceptable of the cheaper thermal options, avoiding the cream lacy spencers of K-Mart. Keep your little paws toasty with some handwarmers and crank one of those ridiculous beard beanies — earning you the esteemed title of That Guy on the slopes for the season.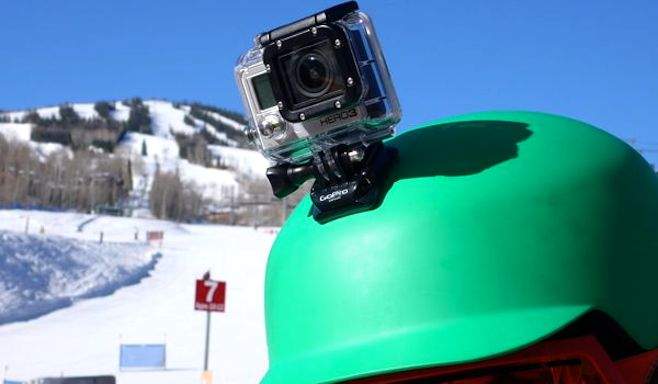 Camera
Strap a GoPro to your head, throw yourself down a mountain on a tiny, tiny strip of wood, upload it to YouTube. This is the quintessential essence of going to the snow.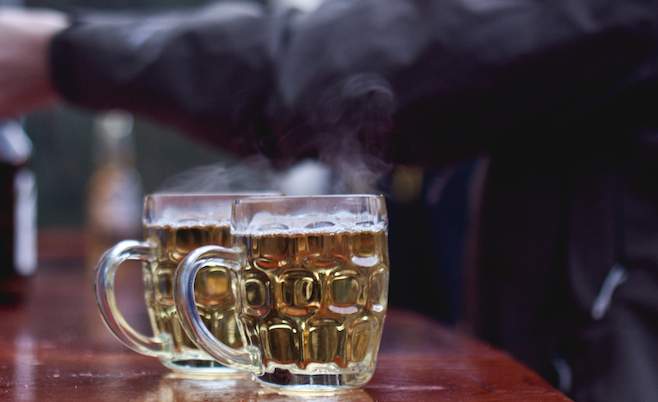 A Warm Winter Cider
So your face froze off, huh? You've earned a good ol' defrosting session, kicking back with your fellow boarders in the lodge and mulling over the triumphs and epic fails of the day over a warm mug of cider. The Swedish legends at Rekorderlig make winter bearable, with their Premium Winter cider perfect when heated up and cradling in your frozen paws. This delicious apple cider, laced with cinnamon and vanilla, goes down super well at the end of a long, blizzardy, chairlifty day.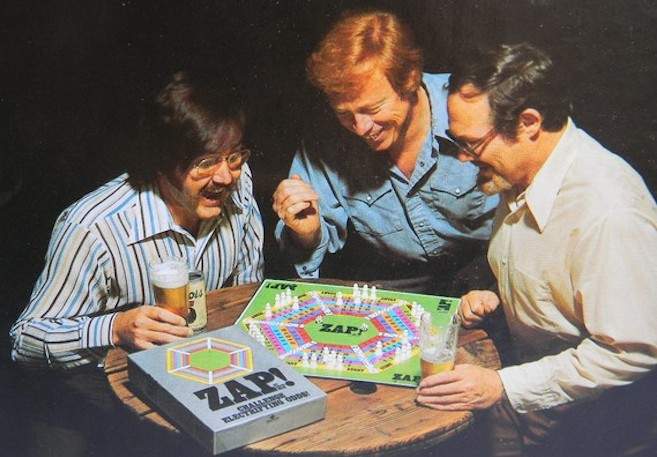 Board Games
If you're hauled up inside while blizzards shut down any lodge bar plans, what possible other way to spend the time than significant cider-fuelled boozing and old school board games — usually graduating from Balderdash to sexy Twister. Many a cold wintry night has been spent after a long, semi-successful black ski run unwinding with a bout of Mouse Trap, a spot of Scattergories or a lightning round of Battleship.
There are certain so-called 'fun for the whole family' blatant lies to avoid — everyone knows Monopoly and Risk are ill-advised choices, unless you're up for a good ol' fashioned fallout with your mates. Perfect for a dark and stormy night, Cluedo usually starts out jovially and ends with someone's inevitable demise in the kitchen with the lead pipe. But if you're after the ultimate game to bring to the snow, Cards Against Humanity is your ticket to breaking the ice indoors. Offensive, yes. Inappropriate, yes. GUARANTEED-A-ONE-WAY-TICKET-TO-HADES-FUN, absolutely.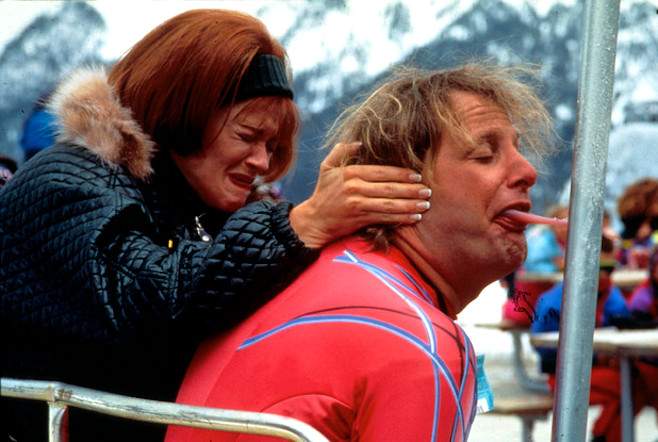 Classic Snow Films
Like watching the ever-genius Jingle All the Way only at Christmas time, cranking a good ol' snow-themed movie surrounded by the chilly stuff generates some kind of cheeseball magic. Start at the Empire Strikes Back, work your way to Dumb and Dumber and Edward Scissorhands, ice the cake with made-for-adult-viewing kiddie go-tos Frozen and Ice Age. If Cuba Gooding Jr's Snow Dogs just happens to accidentally play itself into your heart, that's cool. No judgement. Just don't let things get all Shining snow maze up in here.
Fargo might be stretching the snowery a bit and Ethan Hawke's Alive might give you bad ideas, but if you're a James Bond fan check out On Her Majesty's Secret Service or For Your Eyes Only (plenty of sweet skiing chase scenes in which bullets ping off powder with physics-defying metally noises). Cool Runnings might get you to to the top of the bobsled course, while solid docos like Art of Flight will make you do dumb jumping-out-of-helicopter things the next day.
But the most honorable of mentions goes to 2001's rambunctious screwball comedy Out Cold, best viewed on shitty VHS and only truly appreciated by Super Troopers fans.

Oh yeah... one more thing.
Skis. You'll probably need skis. Or a snowboard. Or the unbridled ability to personally roll down a hill at speed. At the end of the day (however dramatically you reach the base of the mountain) you're probably going to earn a snuggly defrost, a crappy movie and a mug of warm Rekorderlig. Happy packing.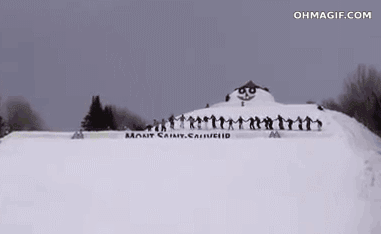 Published on June 12, 2014 by Shannon Connellan