TRAVEL & LEISURE
Uber Is Launching a Pet-Friendly Option in Auckland So You Can Finally Take Fido for a Ride
Uber Pet is rolling out across Auckland from March 10.
Uber Is Launching a Pet-Friendly Option in Auckland So You Can Finally Take Fido for a Ride
Uber Pet is rolling out across Auckland from March 10.
---
If you're a pet owner, you'll know if can be difficult getting your dog/cat/iguana/parrot/rat from A to B — especially if you don't own a car. Example A: your friend has given you and Fido a ride to the beach, then bailed and left you and the fluffy boy stranded. Sure, you can take your four-legged friend on AT Metro train services if they're wearing an appropriate muzzle and leash, but you can only travel during restrictive off-peak times and on public holidays.
Thankfully, this type of scenario will be left in the past when Uber Pet launches in Auckland tomorrow, Tuesday, March 10.
Launching as a trial, Uber Pet will be available in your Uber app as a separate option — alongside UberX, Comfort and Pool — and will match you with a driver who's happy to pick up pets. It'll cost an extra $5 per ride, with some of that passed onto the drivers, too. While the cat below may not agree, it's really a win-win scenario.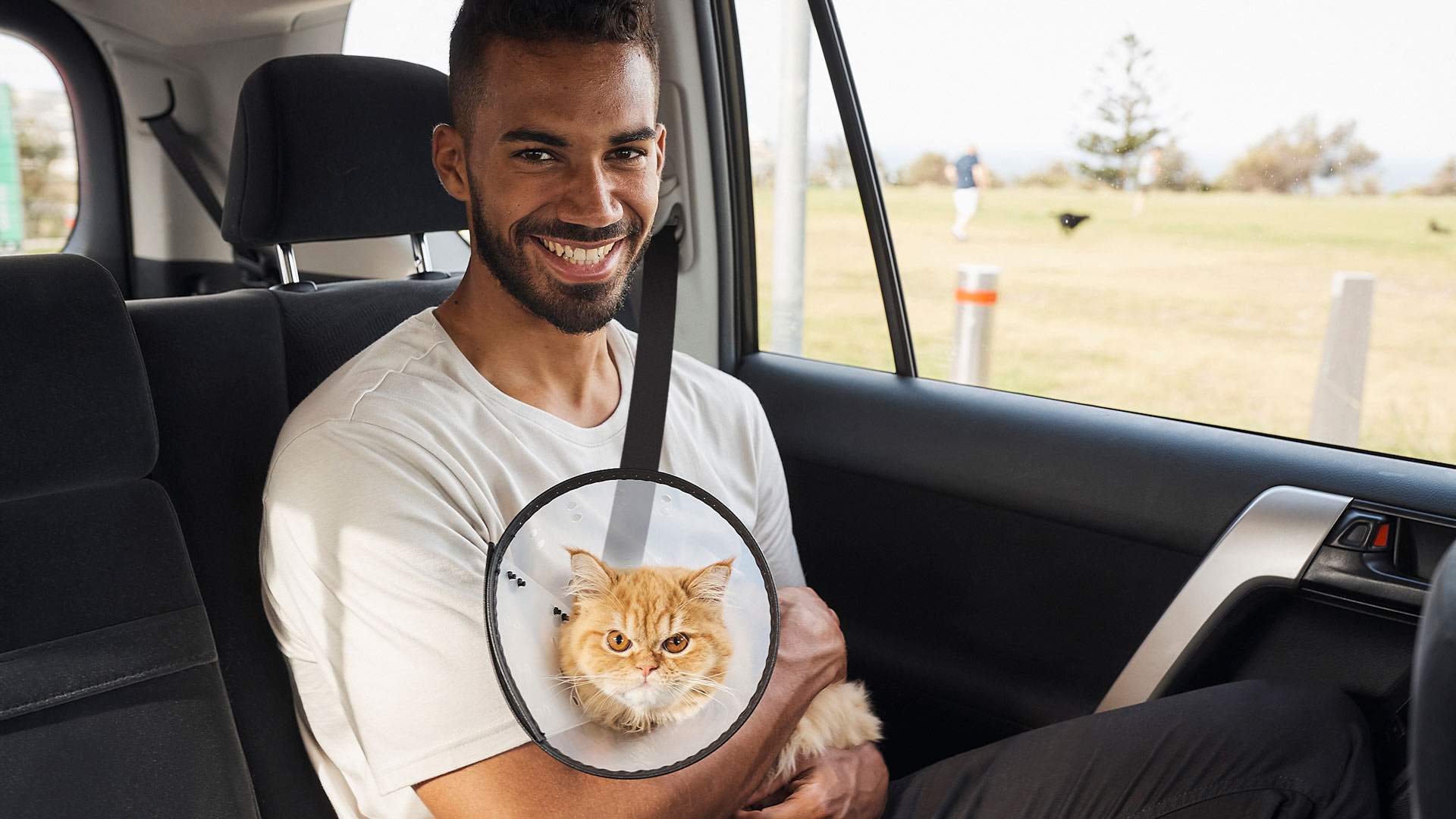 If the trial is a success, it'll be rolled out nationally as a permanent option on the app. So, you can plan more trips to dog-friendly pubs, beaches and parks. And get to the vet a little easier (don't tell your cat).
While Uber expects cats and dogs will be the most common passengers, it allows any kind of domesticated animal use the service — at the driver's discretion. Assistance and service animals are still allowed in regular Ubers, as they are on all forms of public transport.
Uber Pet is available in Auckland from Tuesday, March 10.
Published on March 09, 2020 by Samantha Teague