TRAVEL & LEISURE
We're Giving Away a Wellness Staycation for When You Need Some Good Ol' R&R
Our four challenges will help give you a head start on your wellness journey — and you'll be in the running to score a staycation at Castaways Resort.
in partnership with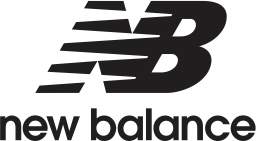 It's absolutely normal to have dips in motivation during your planned run or workout, but we're here to help. Together with New Balance, we've designed four challenges to help give you a head start on your wellness journey and an extra bump of motivation for your next run.
That doesn't necessarily mean you need to knock out multiple sets of push-ups, beat your personal best or scramble over an obstacle course — the challenges can be as simple as taking a moment to refuel or performing some simple breathing exercises.
To get involved over the next four weeks, all you need to do is take a photo of yourself completing one of the below challenges and then tag @concreteplaygroundauckland and #NBHeadStart on Facebook or Instagram (feed or story).
You'll be in the running to score a wellness staycation at Castaways Resort in Karioitahi Beach for some much-deserved rest and relaxation. The four runners up will take home a $250 New Balance voucher.


CHALLENGE ONE: GET YOUR FEET WET AT A LOCAL BEACH
There's something about digging your toes into sand and having fresh ocean water lap around your ankles that just brings you right back down to earth. It's the perfect season to get your feet wet at the beach after or even during a run. Take your time to unwind in the rippling water, and if you get carried away by the moment, you can always dry off on the run back home.


CHALLENGE TWO: TAKE A MOMENT TO REFUEL AT YOUR LOCAL CAFE
If you're in need of an extra bump of energy halfway through your next run around the block, try stopping for a refreshment at your local cafe. Keep up your heart rate by walking on the spot while you wait for your order or find somewhere comfortable and sip on that green juice or coffee in your own time.


CHALLENGE THREE: STRETCH SOMEWHERE WITH A BREATHTAKING VIEW
Not only is stretching great for increasing your range of motion but it helps to clear and refocus the mind. Find somewhere with a breathtaking view — be it one of Auckland's volcanic summits or waterfront promenades — take a deep breath and work out some of those running niggles. Your legs will thank you during the journey home.


CHALLENGE FOUR: MAKE SOME TIME TO MEDITATE AFTER YOUR RUN
Meditation isn't just the quest for enlightenment, there are so many benefits to your overall health. Simply pay close attention to the breath for ten minutes and see where it takes you. Push aside distractions as they come to mind and bring your focus back to the long drawn-out breathing technique. It's the perfect post-run recovery exercise.

Start the four-week challenge now and if you're in the market for new running shoes, check out New Balance's Fresh Foam 1080v11 range here.
Published on March 08, 2021 by Stephen Heard